If you have a dinosaur fan in the family, chances are at some point you'll be asked for a dinosaur birthday cake or dinosaur birthday party.
That's what's happened in our house recently, meaning I needed to stock up on all things dinosaur related.
I began with getting the dinosaur party supplies. I normally head straight to Party Bags & Supplies and this time was no exception. They always have so many things to choose from, so whatever theme your little one has asked for, they are a really good place to start.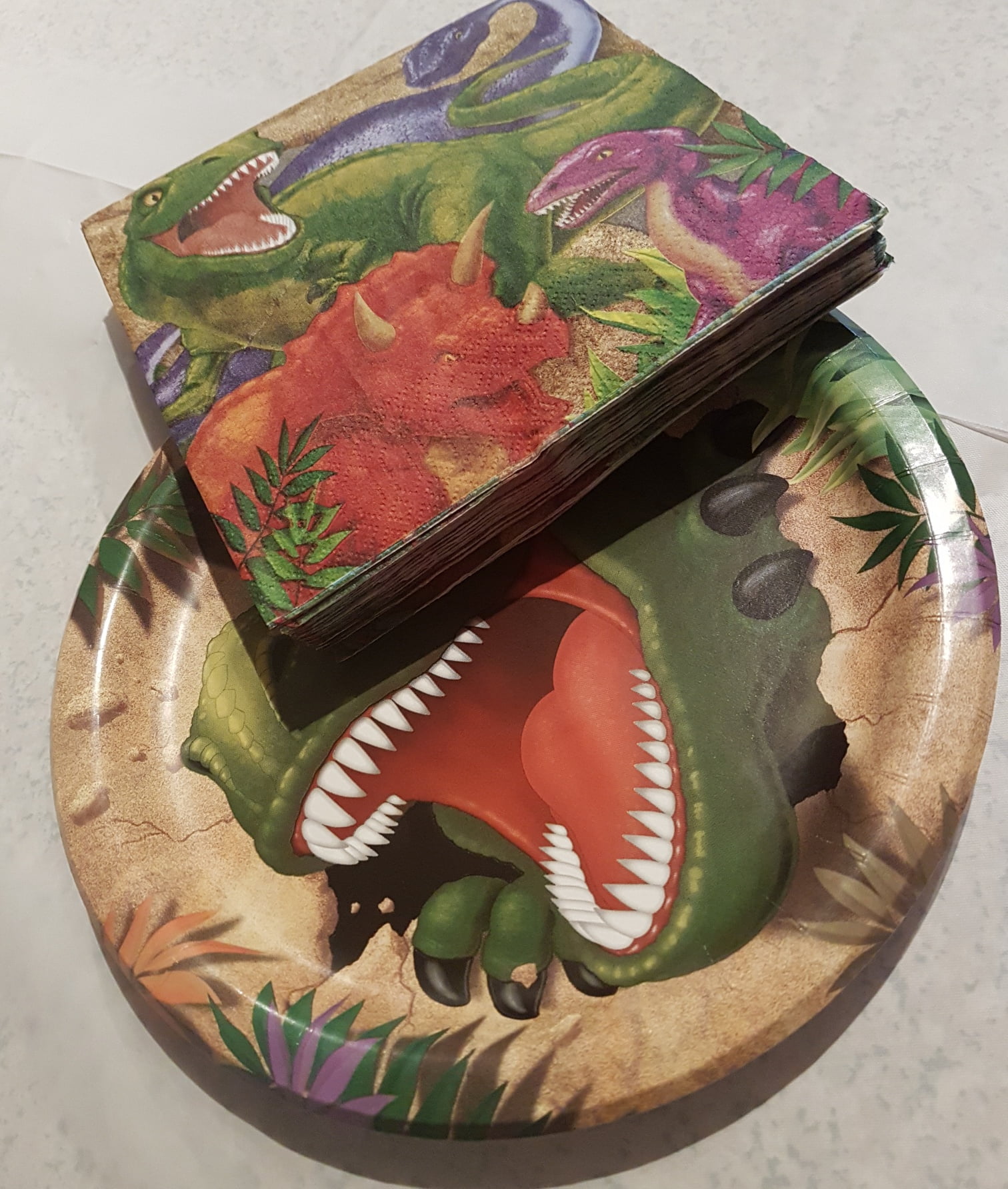 You can buy all the usual party supplies, plates, cups, napkins and table cloths in a range of themes and you can purchase items individually or in party packs.
As well as all the regular bits and bobs though, they also do things like pre-made party bags which can save a job when you are planning for a party. You can also buy masks in some of the the ranges which are great as either an alternative to giving a party bag, or used for party games. We've used the Star Wars ones before which were great and these dinosaur ones also went down well.
Now I'm no expert cake maker and don't pretend to be but I make a cake for each of the children every year. They tell me what they'd like and I have a go. One of the most successful was probably The Gruffalo and then The Gruffalo's Child, but the most recent request was for a dinosaur.
Now, I looked up a few online and loosely followed a plan, using a few ideas from other dinosaur cakes and here is what we ended up with. Again – I won't be giving up the day job, but I always come to the conclusion that at least I tried.
One of the children announced that I'd made the birthday boy a crocodile cake, but fortunately when asked, the birthday boy at least thought it was a dinosaur.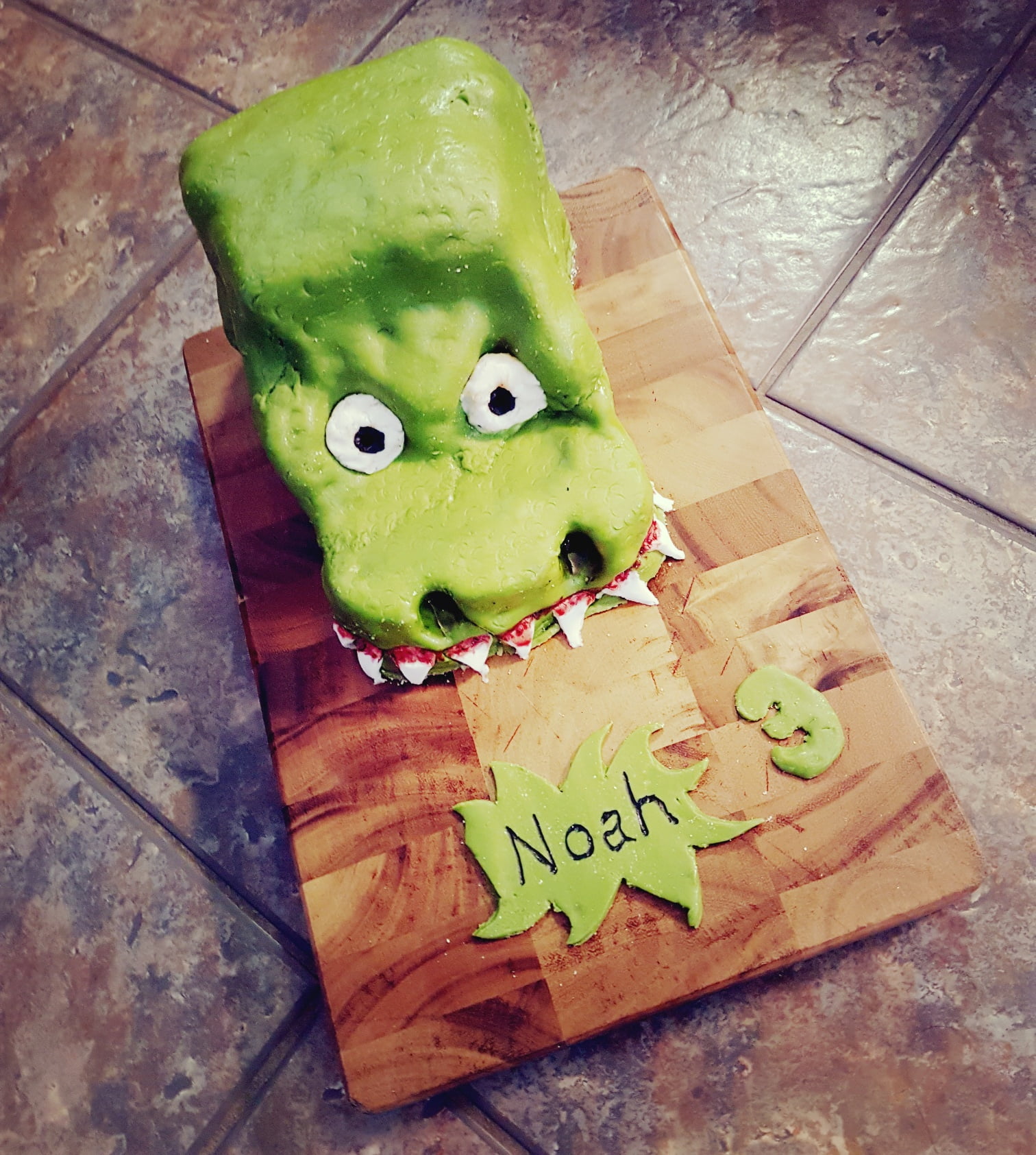 Have you had any family birthdays recently? What themes did you have and what was the cake? We'd love to know – tell us about it in a comment below.