I've always loved the look of pergolas – beautiful wooden structures that make any garden more stylish and somewhat practical. After all, they provide some shade. I wish pergolas offered more protection against the elements, but we can't always have what we want (or so I thought!).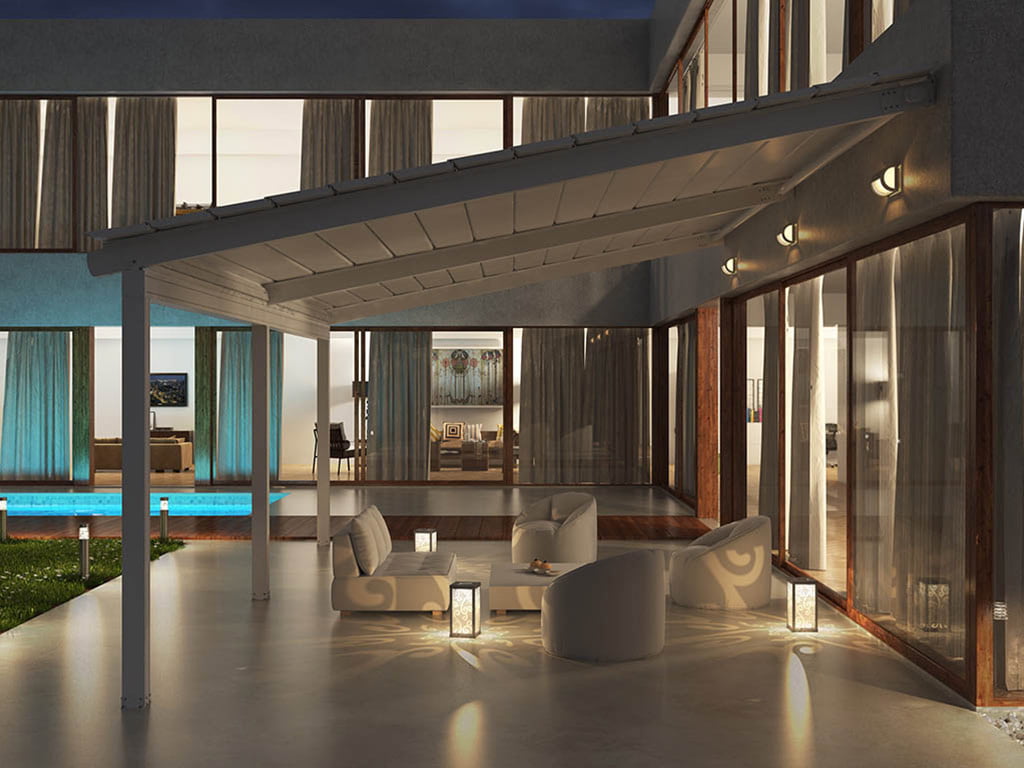 If you too love the idea of a pergola, then read on. Could a retractable roof pergola be the answer? Retractable roof pergolas are modern versions of traditional pergolas that have a retractable roof which can open, close or tilt, depending on the weather –but are they really worth it?
To deep dive into retractable roof pergolas, I've partnered up with Designer Shade Solutions Australian Retractable Roofs Sydney, retractable roof specialists. The team at Designer Shade Solutions work closely together with homeowners to create bespoke modern shade solutions that meet any design and function requirements.
Make the most out of your garden
With a modern pergola that allows you to enjoy your garden no matter the weather, you will be encouraged to spend more time outside, and thus, will make the most out of your outdoor space. Imagine being able to be outdoors rain or shine? Count me in! I would love to enjoy my outdoor space all year round. Plus, it would be the perfect space for guests to socialise outdoors.
Seamless indoor to outdoor transition
This article on Country Living mentions that the "Inside Outside" trend is really picking up, explaining how "the inside outside garden trend is all about creating flow from your inside space to your outdoor space, so one naturally flows into the other. The garden should feel like an extension of the home. Both your interior and exterior design must work in harmony."
Retractable roof pergolas fit right in this trend! By installing these modern pergolas as an extension to your home, you will have a seamless transition from indoor living to outdoor living. Retractable pergolas can also be installed as standalone structures in outdoor spaces, depending on what you are looking for – I can imagine a retractable pergola in our garden as a lovely centrepiece.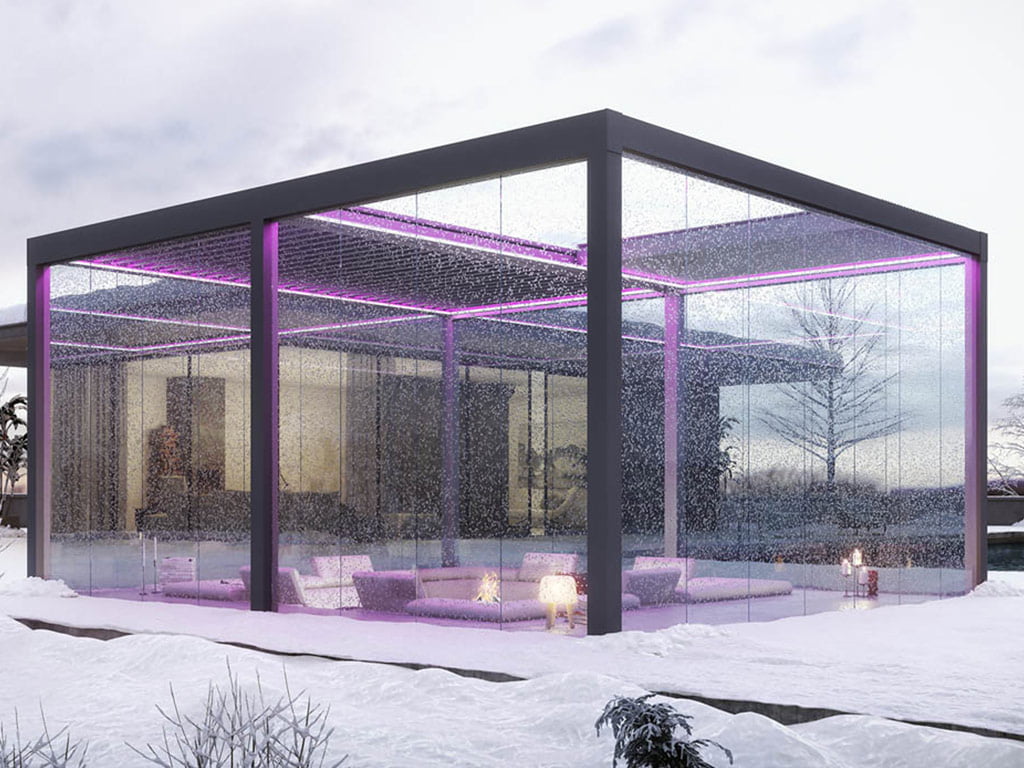 Fully customisable pergolas
"Add comfortable seating, lighting and heating to create the perfect outdoor retreat." says this article on Sims Life. These innovative pergolas are fully customisable to match your property style and your function needs. You can add lighting, heating and even side glass screens to completely create an all-around covered pergola that perfectly balances the fabulous outdoor views with the comfort of an indoor space.
As Sparkles and Stretchmarks says, "If you are searching for something to make your garden stand out, these modern pergolas are a must." and I couldn't agree more. I think that retractable roof pergolas sound like they are really worth it. What do you think?