Clean eating
There is a growing desire to enjoy our food while living healthily, reducing sugar consumption and wanting "clean label" products with minimal artificial ingredients.
This alone is a compelling reason for you to use 100% natural ingredients in your home baking. Lockdown has meant that there has been a ton of baking going on in homes, but did you know you can use California Raisins as a natural sweetener?
About California Raisins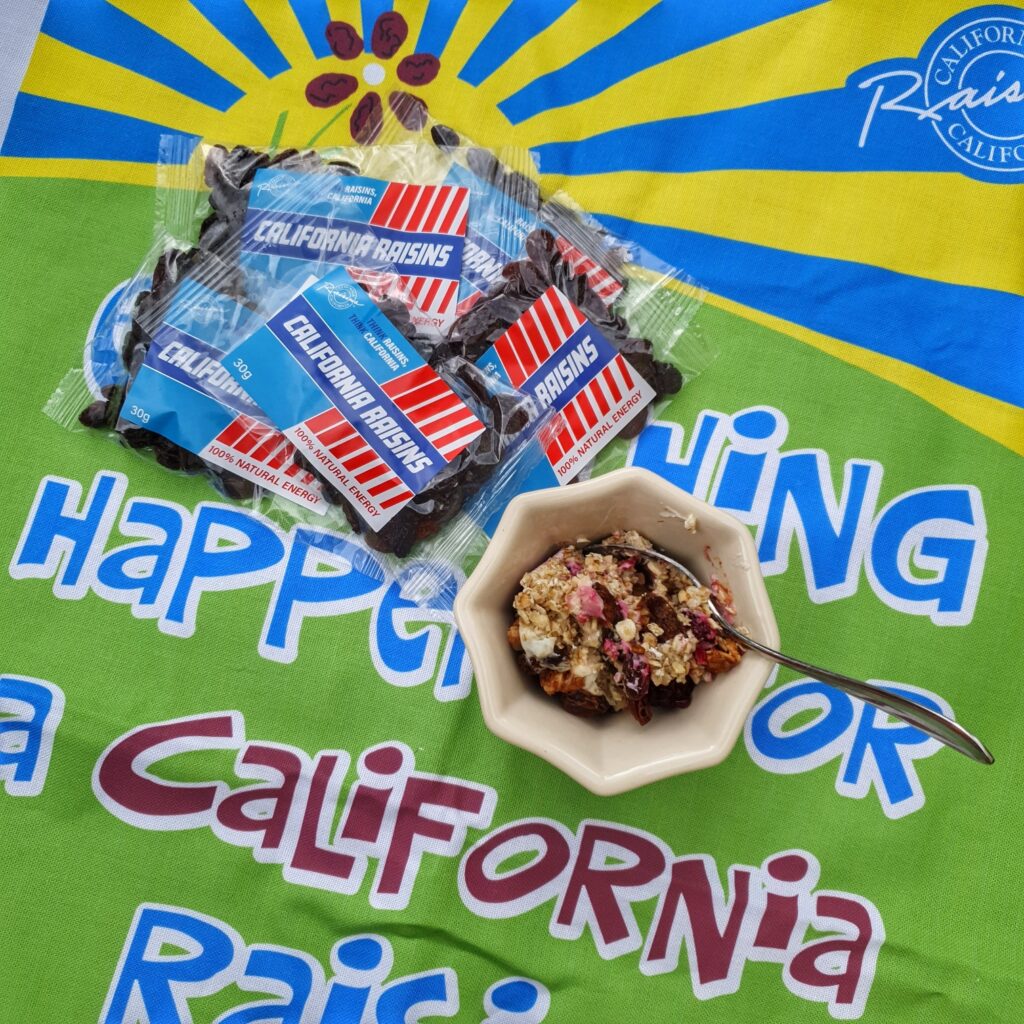 The California raisin was 'invented' by William Thompson in 1876, when he crossed the Lady de Coverley grape with other varieties to produce the Thompson seedless grape, perfect for producing raisins.
The California raisin industry produces 300,000 tons of dried fruit annually, within a 60-mile radius of Fresno, known as the central San Joaquin Valley. The UK is one of the top two export markets. The growers and packers in the Valley have invested heavily in equipment and technology to ensure California raisins are the cleanest and safest raisins in the world.
Health & California Raisins
California Raisins fit perfectly in your everyday dishes to give them that extra healthy balance. The Nutrition Facts label show California Raisins contain 25mg of calcium, 7g of iron, 298mg of potassium and traces of thiamin, riboflavin, niacin, vitamin B6, folate, vitamin É and vitamin K.
California Raisins only have Naturally Occurring Sugars
California Raisins contain only naturally occurring sugars, with no added sugars, that provide a slow release of energy throughout the day. These are a great snack for when you're on the go!
100% Natural Dried Fruit
100% Natural
Contains, fibre, vitamins and minerals
Aid digestion, boost iron levels and keeps bones strong
100% sun-dried with no added preservatives
An easy digestible source of quick energy
Using these everyday
When it comes to baking and cooking I'm more of a chuck it in, bit of this, bit of that person, rather than a weigh everything kind of person. Here are three things I've been making with California Raisins.
Granola
If I ever go to Starbucks, I love their granola bars. It's been a long time since I've had one of those, so I thought I'd have a go at making some of my own.
I mix together a granola mix with oats, about half and half, I then add California Raisins. I add quite a lot as they keep the granola moist and help it to bind, but you can just sprinkle a few in. I then stir through some honey and two table spoons of nut butter (I prefer almond).
I then press the mix down into a square, grease proof paper-lined tin. I spread the top with more nut butter and drizzle with honey.
I bake on 180 for around 10 minutes, let it cool and pop in the fridge for about 5 hours before slicing. If you slice it without sufficiently chilling it, the mix is more likely to fall apart.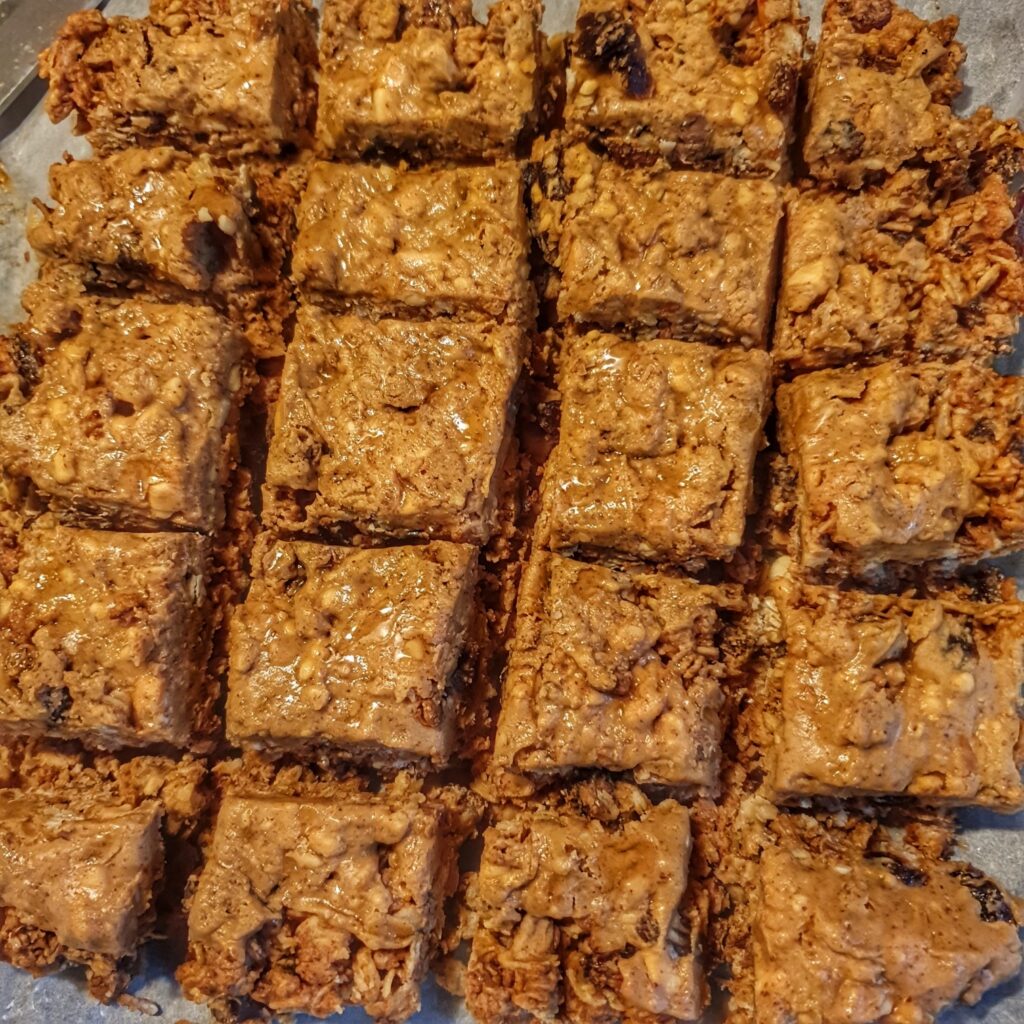 Overnight Oats
I have been making these every other day during the lockdown period. They are so quick and easy to put together and you can simply vary the ingredients depending on what you have in. Three out of the six of us will eat these for breakfast and they keep you full for a good amount of time.
I tend to make mine in a tupperware. I sprinkle the oats at the bottom of the tub and drizzle water over them. Not too much water so they are swimming, otherwise they end up too sloppy.
I then drizzle with honey, add some frozen berries, California Raisins and some dried cranberries (but you can use alternatives). I also sprinkle in a few chia seeds for a hit of Omega 3 fatty acids, antioxidants and protein.
I then spread low fat natural or Greek yoghurt over the top, drizzle with honey and pop in the fridge for the following day.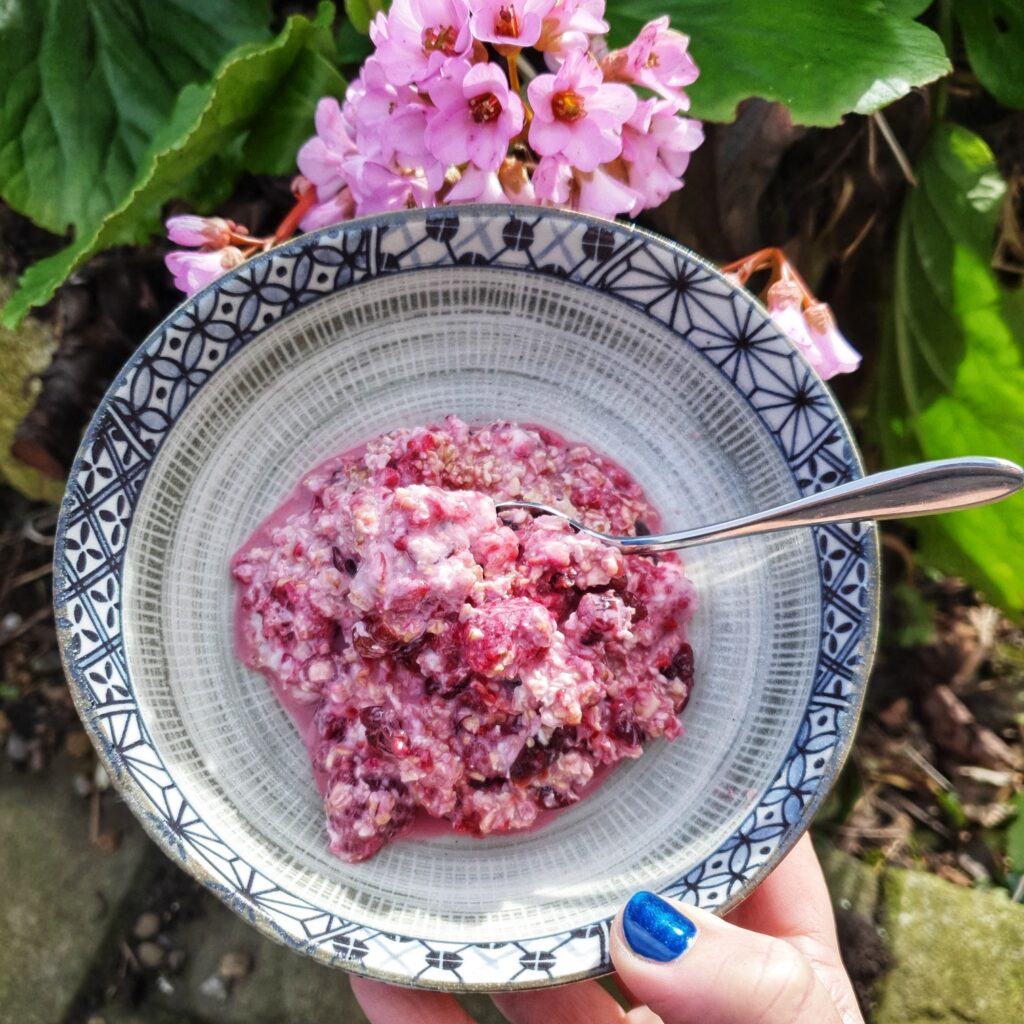 Gooseberry chutney
This has been a totally new one for me. I've discovered we've got a huge gooseberry bush growing in the garden and it is literally dripping with fruit, so I needed to do something with it.
My daughter is planning on making a few crumbles, but I also wanted to try something different.
We love cheese, so I've made some gooseberry chutney to go with it. The most time consuming part was topping and tailing the gooseberries. I then cooked them in a bit of boiling water until they were soft.
I added half a pint of white wine vinegar and some chopped onions and cooked for about ten minutes. I then added California Raisins, a tea spoon of chilli powder, half a tea spoon of ginger, a pinch of salt and about three table spoons of brown sugar.
I let it boil and then simmered for about an hour. Once cooled I just popped it in a jar for the fridge.
How do you use raisins in cooking? I also like them in curries and flapjacks.
This is a collaborative article.