When it comes to battle play, the little boys don't need any encouragement. Whether they are playing Power Rangers with their big brother or having a dinosaur battle, they are very imaginative in their play and it's very entertaining to watch them – when I'm not breaking up a fight over who has what colour Power Ranger, or who has the most fierce dinosaur of course!
Their latest 'battle' has been between Little Green Men and Little Blue Men, although I was really pleased to see some women in the mix as well. These are based on the idea of the traditional green toy soldiers, you know the ones that saw a revival when Toy Story was first popular.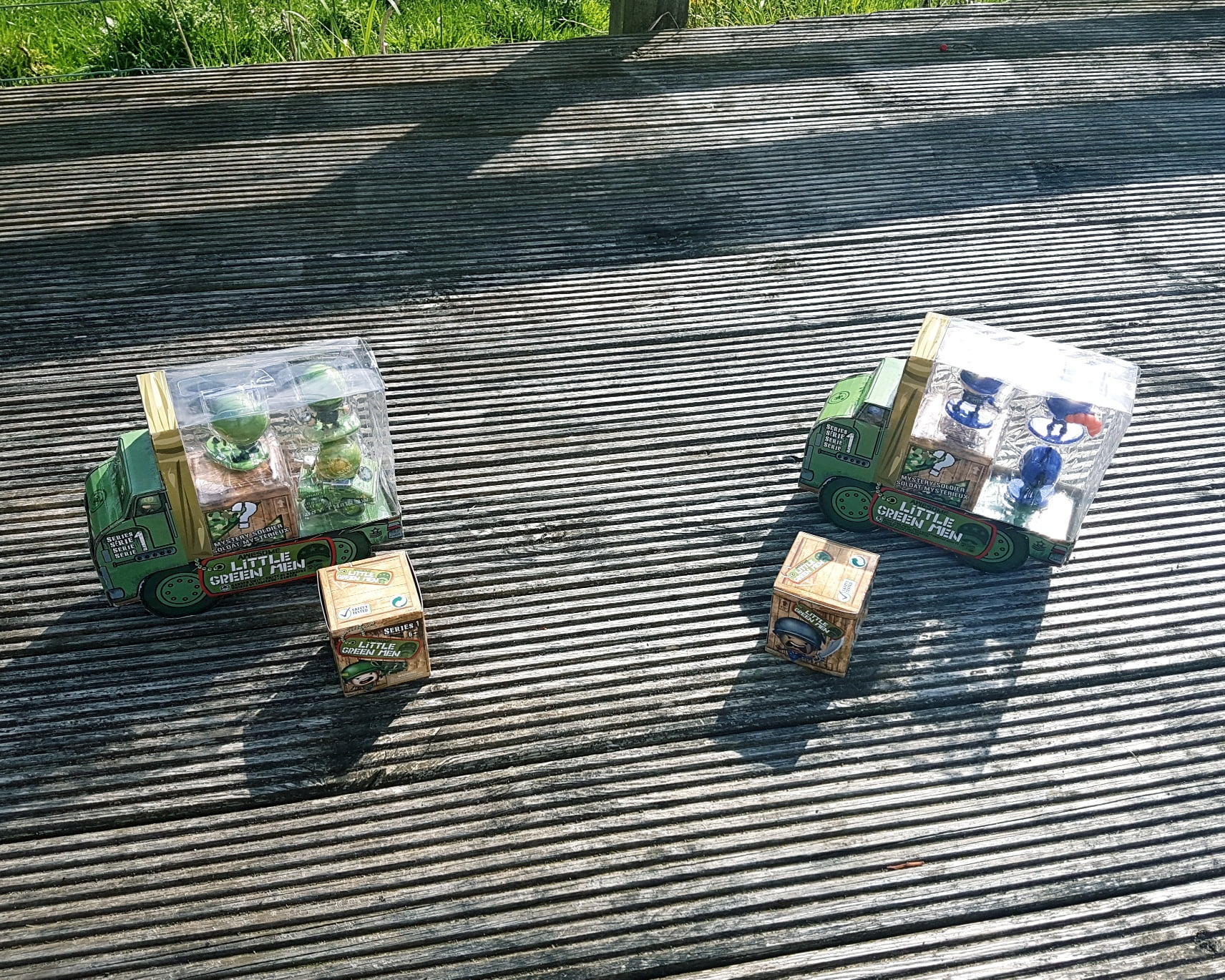 The fresh new take on little green army men raises the bar by infusing battle and game play with 100 unique characters to collect in Series 1, including four super rare figures in the green army and the blue army.
Each has their own expression, you can find the likes of Sgt. Juliett and Major Zoomie to collect, each boasting different stats – who can build the strongest troops to win the battle?
Awesome Little Green Men come in Blind Boxes, Starter Packs and Deluxe Battle Packs, with Battle Packs containing everything you need to start your mission. Fans can even join the troop too with their very own dog-tag for each character and a new recruits collector's sheet to track your collection.
You can also  find them on PopJam @LittleGreenMen if your children access that at all.
These are set to become the next big think in the UK as far as collectables go. Would your children enjoy them? Here's what the little boys got up to with them.
Prices range from £3.99 to £24.99 depending on what you purchase. Each figure comes with Dog Tags to enhance the role play – who can build the strongest army?