As a parent it can be hard sometimes to find the balance between allowing your children to try a range of things and spending money on things they don't stick at. Of course we all want them to try new things, and trying things is how they come to find hobbies that they really enjoy and want to stick at. However, there is equally nothing more frustrating than buying some expensive kit that never sees the light of day. Hands up if you've been there!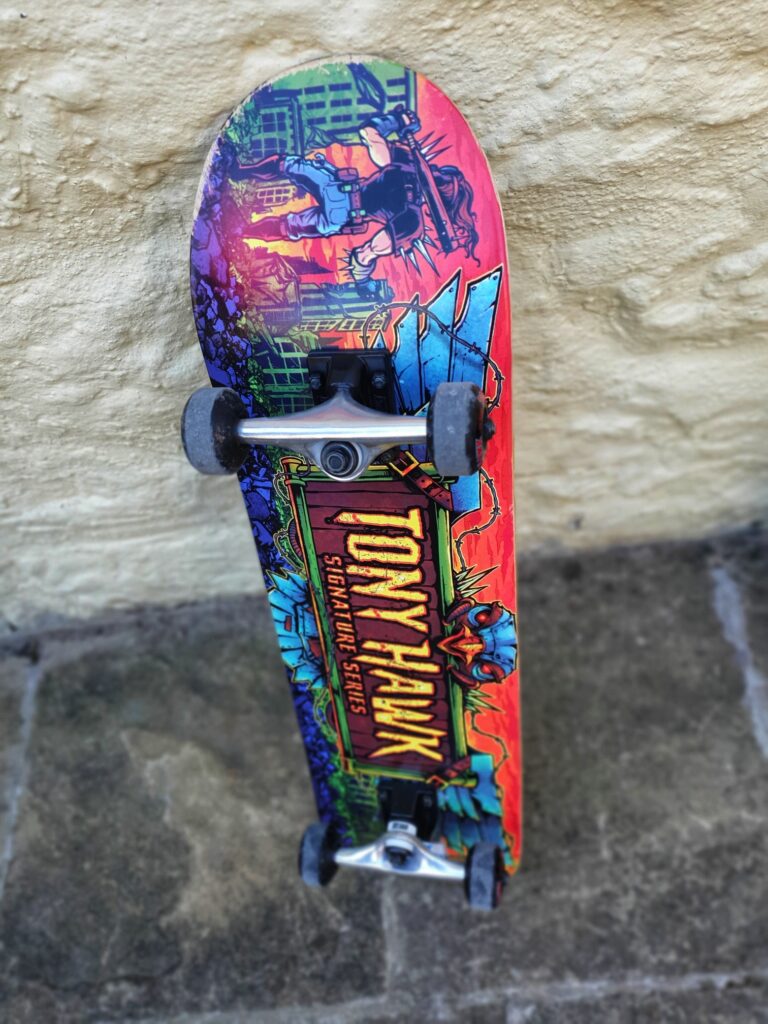 A couple of years ago our two youngest boys asked for skateboards. At the time it seemed like a random request to me. They had never asked for them before or really expressed any interest in trying skateboarding. In addition to this, they were quite little at the time
In the end I bought a couple of cheap skateboards so they could have a go, but equally, I wouldn't be climbing the walls if they only used them a few times.
It paid off and they've served a purpose. It's something that they still only get out once a month maybe, but when they do, they will spend a good couple of hours on them.
At the time their big brother was put out as suddenly he decided he would also like a skateboard – anyone else's children do this to them?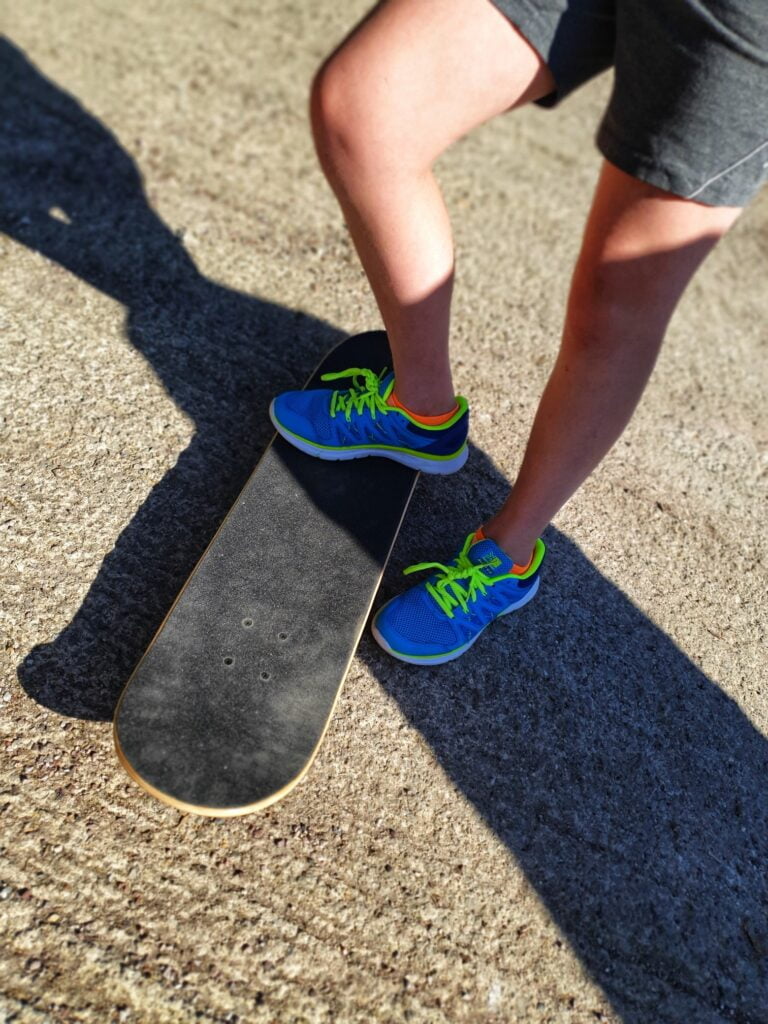 He had a few goes on the little boys skateboard, but for an almost teen, they were not really the right thing for him. It was clear that he needed something a bit more substantial, but again, I was concerned it would be something that just ended up gathering dust.
I think, in these circumstances it's good to look for things that strike a happy balance between serving the purpose and top of the range. When it comes to skateboards, I know now that you absolutely need to get something that is right for the age of your child and their ability, but equally, they don't need something top of the range to start out!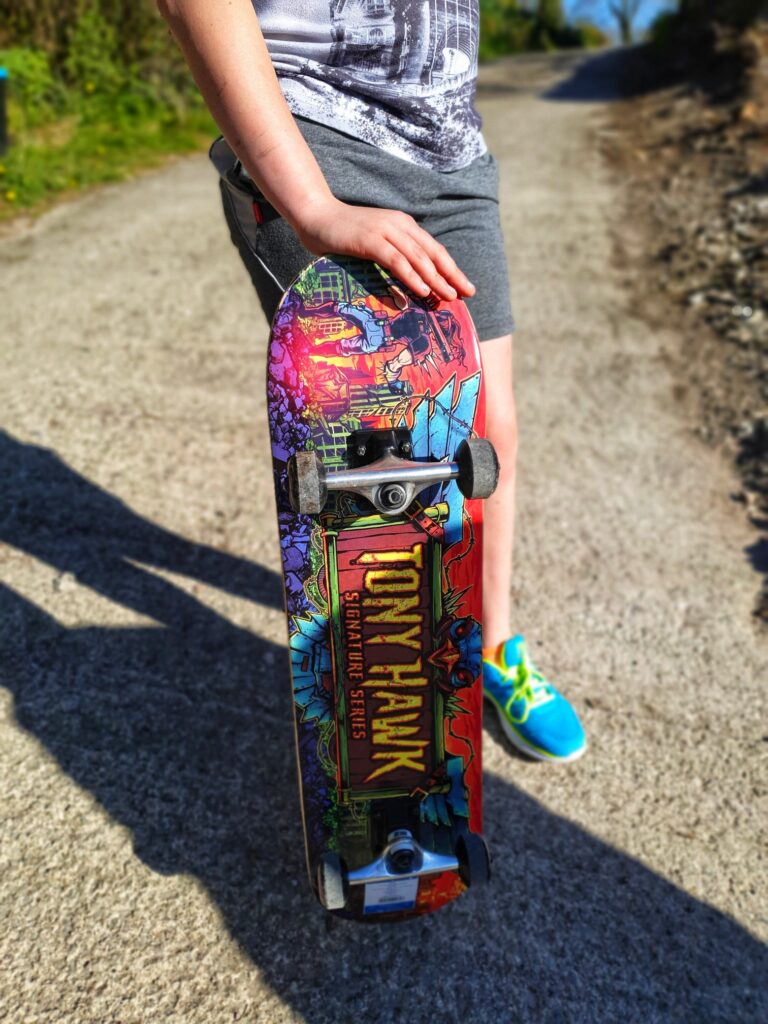 I'm very impressed with the range of skateboards at skates.co.uk – whether you are looking for a beginner or an experienced skateboarder there is something there for everyone, as well as something to suit all budgets.
There is a good range of beginner skateboards starting at £26.95, and if you are buying for a younger child, they also have a range on mini skateboards. One of the big benefits of smaller mini skateboards, is that it enables younger children to be able to land and learn tricks more easily as the weight and size of the skateboard makes it much easier for them to learn on.
There are a range of brands over at skates.co.uk, including models by Tony Hawke. Our soon to be teen has been testing out the Tony Hawke 360 series, Apocalypse 8″.
He is really impressed with how it runs and how easily he can turn. He's gradually building in confidence with this board. It seems like a great option for those wanting to progress, although I must mention the cool graphics…because that's a must have after an impressive trick, I'm told you have to flip it up to show the underside!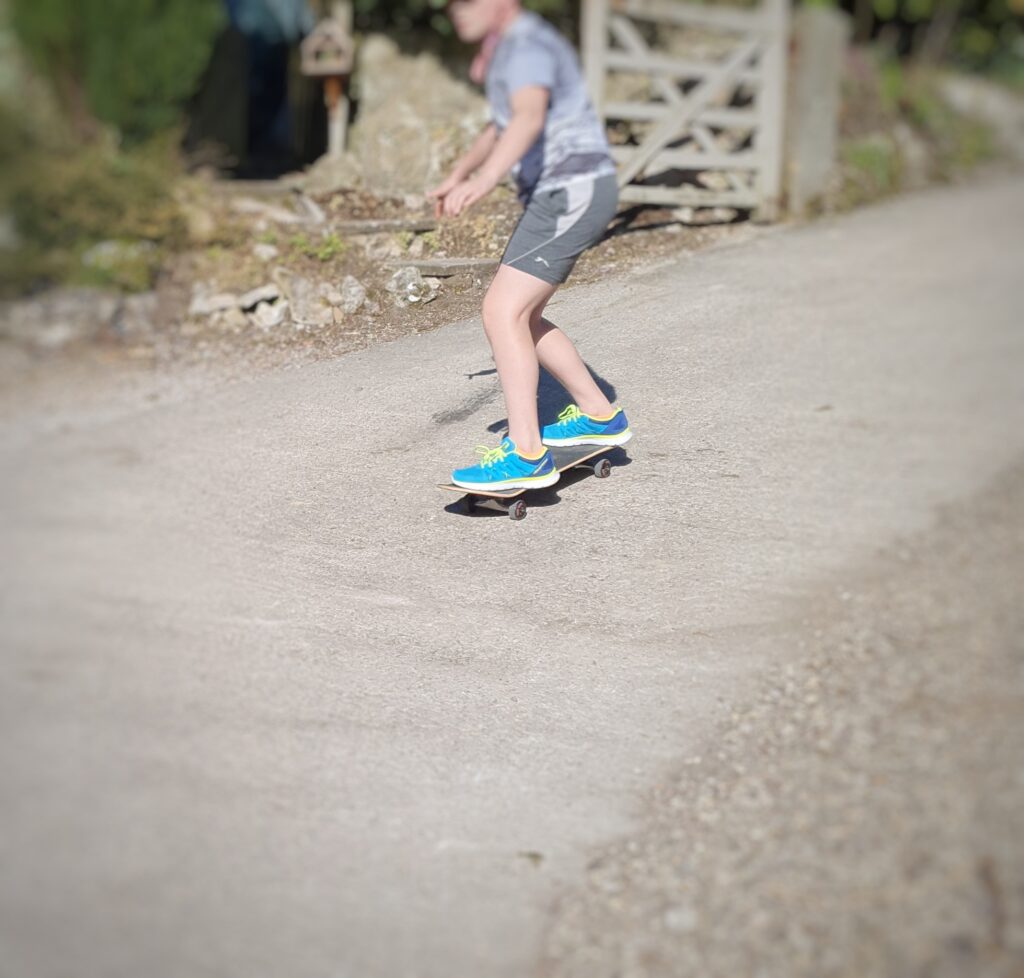 If you aren't looking for skateboards, but your children are into scooters or skates, this shop also has you covered, with tons of styles and prices to choose from.
If you have a child who can be reluctant to spend time outside, something like this could be the ideal incentive.
This is a collaborative article.