We had some lovely weather at the weekend, so nice, that we were able to have a picnic in the garden with friends for the first time since the first COVID lockdown in march 2020. It was a glorious day and everyone enjoyed themselves eating and drinking and playing games in the garden. Days like this all together are so lovely.
As the weather seems to be staying nice, I thought I would put together a few of our favourite garden games.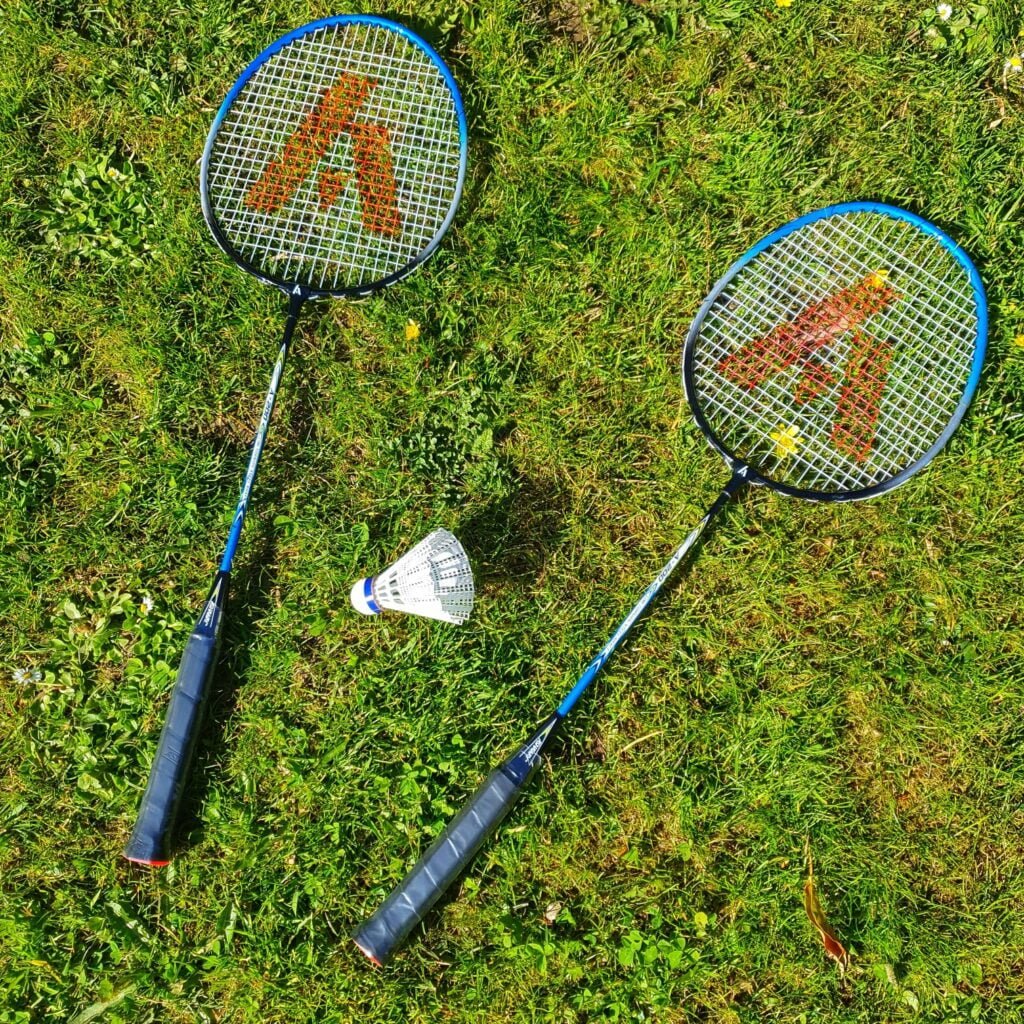 Badminton
Badminton was something I played on and off with my mum at our local leisure centre when I was a teen. I was never great at it but always much preferred it to tennis.
All the children enjoy badminton and have been playing in the garden recently as the weather has been so nice.
We've been trying out this starter badminton set from Badminton HQ. It comes with two rackets and a set of shuttlecocks for £21.99. If you just want a set for the garden this is ideal. we don't currently have a net, but I am thinking about putting one up as the little boys improve.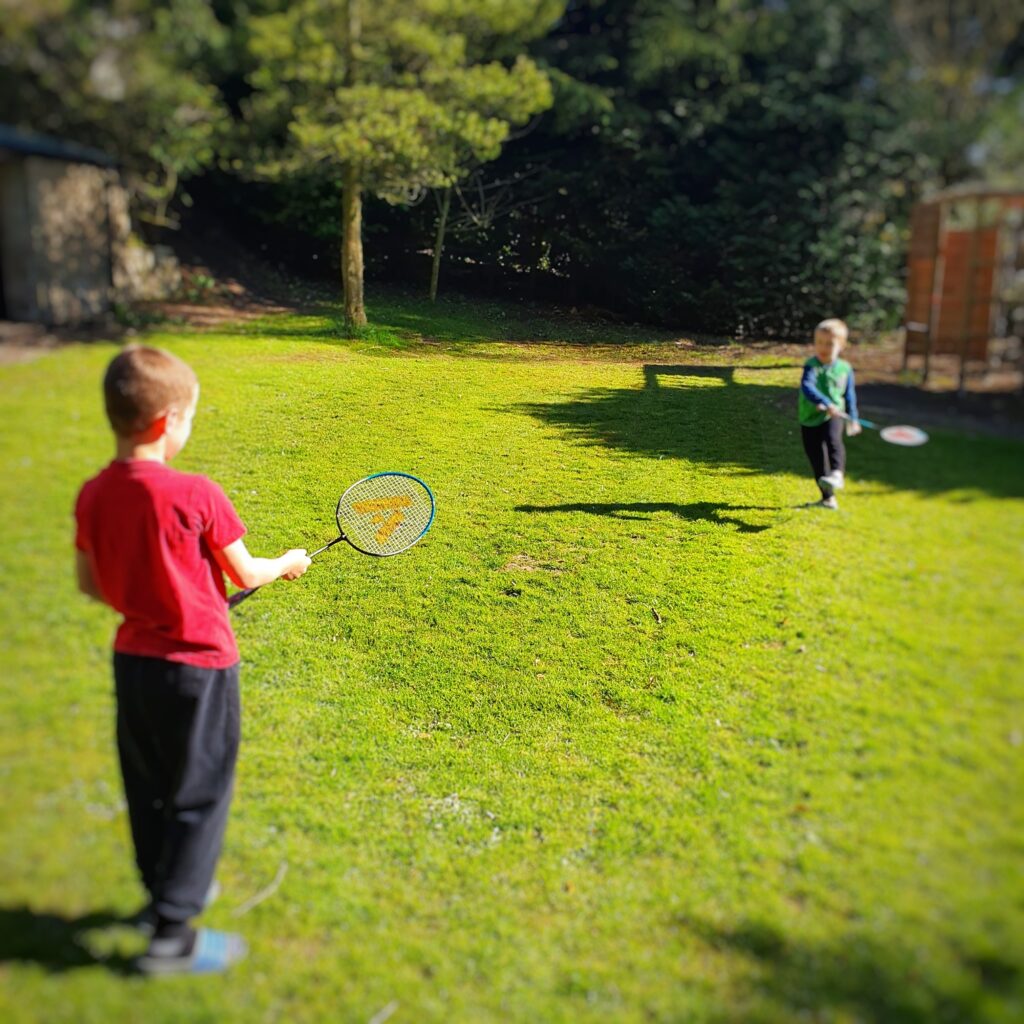 Rounders
I loved rounders at school. Our eldest two have just started playing in PE lessons now the weather is warmer. I have always associated playing rounders with the warmer weather and It's great if you've got people over for a garden get together.
If you don't have space you could head to a nearby field or park. I have been looking at rounders sets to buy this summer, as I think it's a great game to play as a family and brilliant for hand/eye coordination.
Frisbee
I am not great at this. I plan to send it one way and it almost always ends up in the total opposite direction. I have no idea what I am doing wrong. As a child I played this on the beach with my dad and the same thing used to happen then, he would be constantly running for the frisbee that had gone off in a random direction, meaning his throws went straight to my open hands for the catch.
Frisbees are great for playing in a group in the garden, just keep something with a long handle handy for when it ends up in a tree or on the roof!
Water fights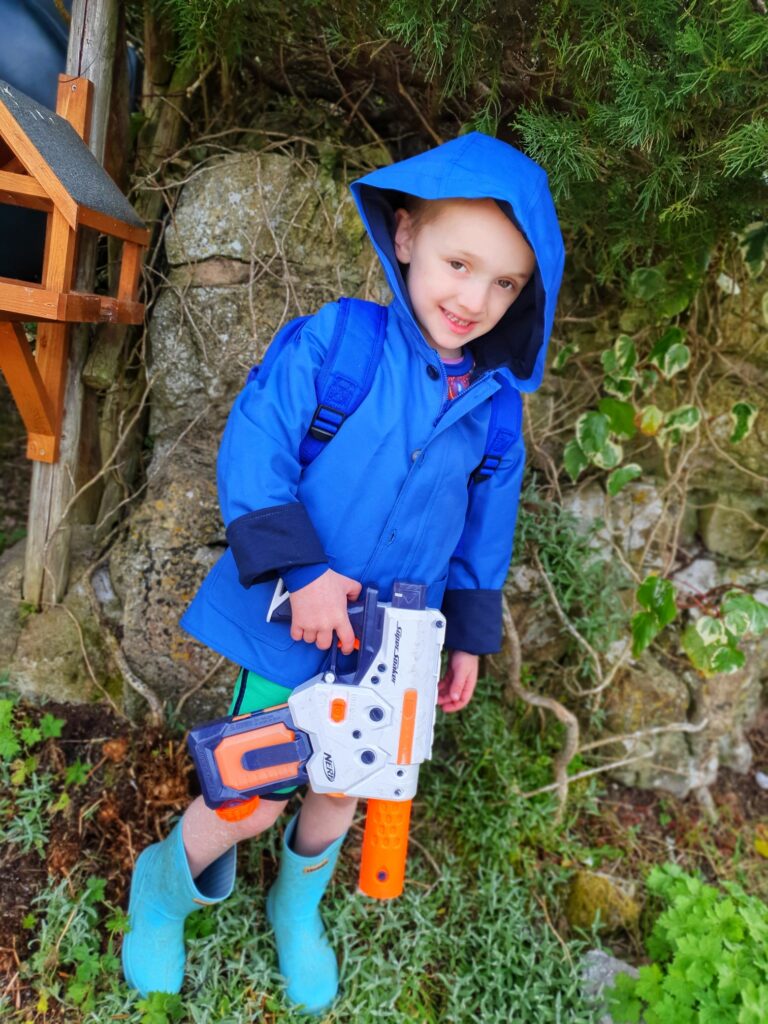 As soon as the sun comes out our tribe always want a water fight! I mean it doesn't even have to be especially warm. It's only April and they've already had three water fights this year. Last year, the weather was so nice in the spring they had loads.
This year I'm hoping to hook up a waterbutt to collect rain water, so they can just fill up from there, but in the passed I've filled an empty dustbin with water or some large buckets, to prevent the hose being on none stop.
Swing ball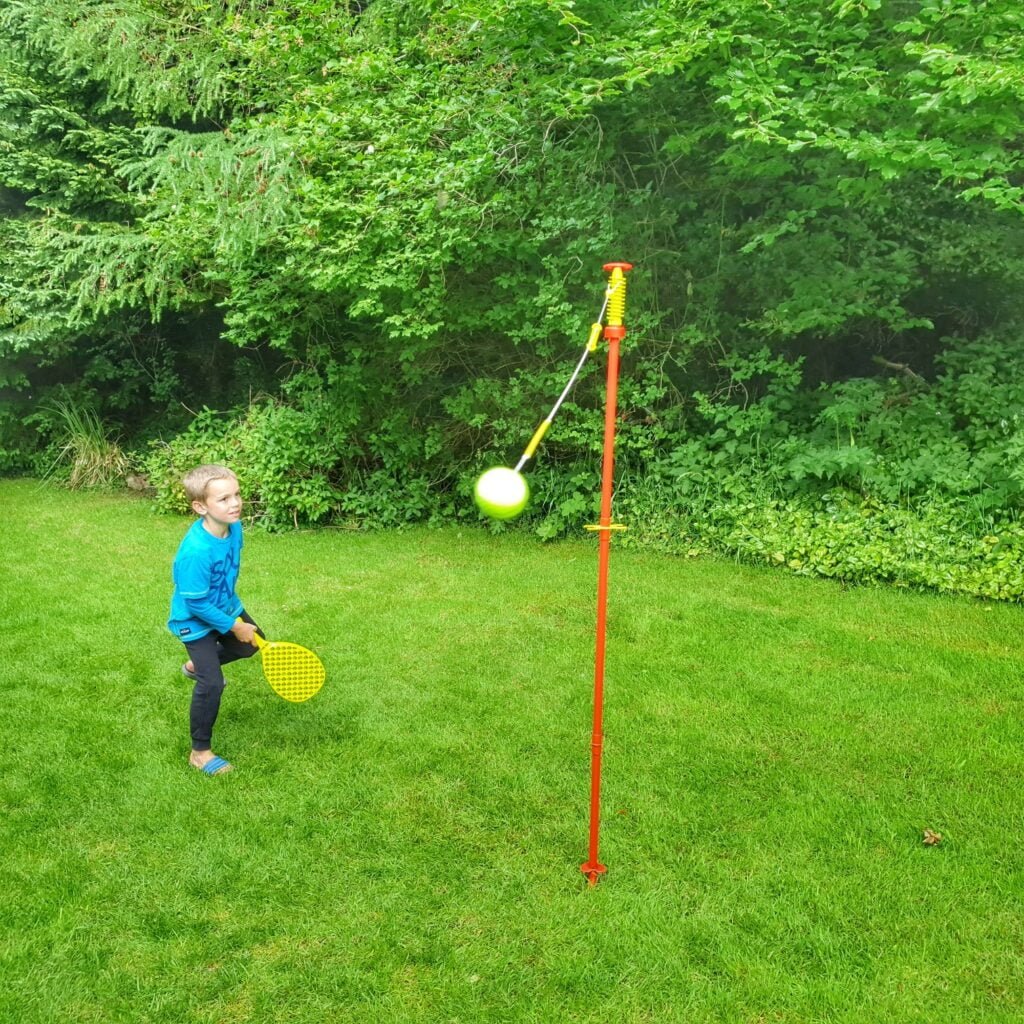 Having games set up outside in the spring and summer and things to do as a family is a great way to enjoy time outside. Last year I bought a Swingball to re-live my childhood and see what the children thought. It's hand plenty of action so far this year again.
What games and activities do your family enjoy playing in the garden?