There is an awful lot of talk about Christmas being cancelled this year. Personally, I think given the state of 2020 this should be the year we try harder than ever to make it magical. Christmas doesn't have to cost lots of money, it's more about the moments and the memories than how much you spend. With a little bit of creative thinking and planning you can still make it special.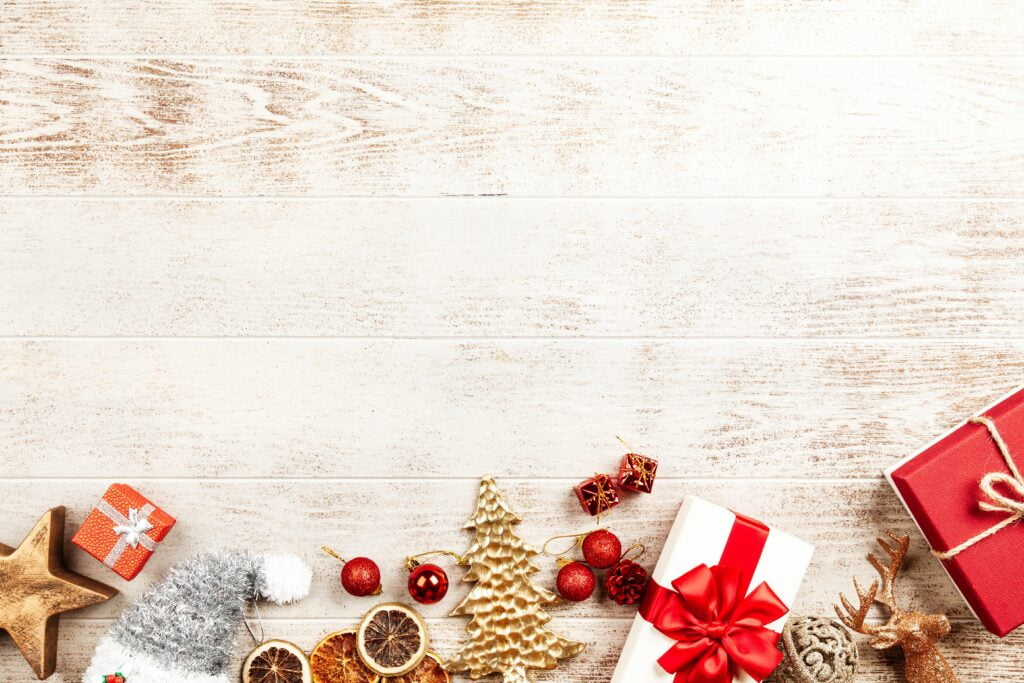 One of the ways you could try to make it special is with a Christmas Eve Box. Of course, if you have the means you can buy a fancy box, even buy a ready made up box (but where would be the fun in that?), but you can also wrap Christmas paper around a cardboard box, or jazz up a tub from one of the discount stores. It doesn't have to be expensive or complicated.
Magic Pens
Colouring things are always great. You could pick up one of those disposable table cloths you can colour in, a few Christmas colouring books, or even just print off a few sheets online. There are tons of free downloads available these days.
Couple them with a pack of decent pens (we love these magic pens) and you have a couple of great additions to your box, and a ready-made activity for the kids too.
Crazy Foam
Some sort of bath or shower fun is a great addition to a Christmas Eve Box. Crazy Foam is fantastic as it comes in a spray can. Your children can turn themselves into Father Christmas, whilst getting clean at the same time. Win, win!
This currently comes in blue, pink, purple and white and is available from ASDA, Amazon, The Range, and Tesco. Crazy for Kids also make glitter bath foam, body paints for the bath and colour changing bath foam – all of which would make fun and low cost additions to a box at Christmas, at around £2 per product.
Gelli Baff
On the subject of bath time, another option would be the fun bath time products created by Zimpli Kids. Your children will be able to turn their bath time into slime time or a massive jelly.
Christmas is all about trying to do things a bit differently, having a treat and doing things you don't normally have time for. Whilst schools nights might be off for a slime bath, Christmas is the perfect time.
We will be using the red one this Halloween, hiding spiders in it…lots of slimy fun! They also make outdoor products such as Snow Ball Play, perfect for getting some fresh air this Christmas!
A special book
There's nothing quite like a special book on Christmas Eve. Adding one into your child's Christmas Eve Box is a lovely idea.
'Name & the Skinny Monkey' series of books has been written to help little people through what can be difficult times in their lives: everything from their first trip to the dentist and first injection, to learning how to deal with bullies at school.
Each book is personalised so that the story is told from the child's perspective. The child's name features on the front cover and throughout the book; they are the star of their own story, accompanied by the ever faithful 'Skinny Monkey' on the next big adventure – there's even a photo of them inside the book.
There are eight stories to choose from, each tackling a potentially challenging moment in a child's life, but there also features one specifically for Christmas.
'The Christmas Wish' – is a delightful Christmas story that will enchant all those good little children who often put others first. It also shows us how Father Christmas is always watching to see who to put on the good list.
The books are available here www.rubysbooks.co.uk – they are super cute and the personalisation makes them extra special.
Tasty movie night treats
No Christmas Eve Box is complete without a few tasty treats to enjoy whilst everyone sits and watches their favourite Christmas movie. We love Arthur Christmas and The Polar Express, what's your favourite?