Children love splashing around in the water, be it under sprinklers in summer, playing in the bath at night or jumping in puddles after a big rainstorm! If you've got a garden and young kids you might think it's too dangerous to install a pond or a large water feature right now. Still, as long as you pay attention to basic health and safety, think creatively and carefully introduce your child to the new addition to the garden everything will be fine.
Be Safe, Be Smart
Obviously, everyone's safety has to come first and you must keep your children's ages in mind when planning your design. For instance, you can control the depth and level of the water, how the lights and pump are operated and whether they have an automatic shut off should an accident occur. Realistically, the idea is to prevent the child making contact with the water when unsupervised, so you may want to create a barrier around the water feature itself. It's also worth noting that kids tend to be more attracted to light and sound so if you can, have the lights on a timer and choose a filtration system that makes as little noise as possible!
Child Proof Ponds
Don't feel like you should immediately have to dig up your beautiful, shady outdoor pond just because you have kids. There are a variety of ways to keep both your children and the pond's residents safe while still being able to enjoy watching your Koi Carp swim lazily through the water. You could choose to erect a small fence around the pond area, accessed by a lockable gate that'll still allow you to sit close to the edge but keep your children from going near the pond on their own. The second option is to create a 'grid' from mesh that stops the child climbing, or falling in but this will depend on the size and structure of the pond itself.
Bubble Fountains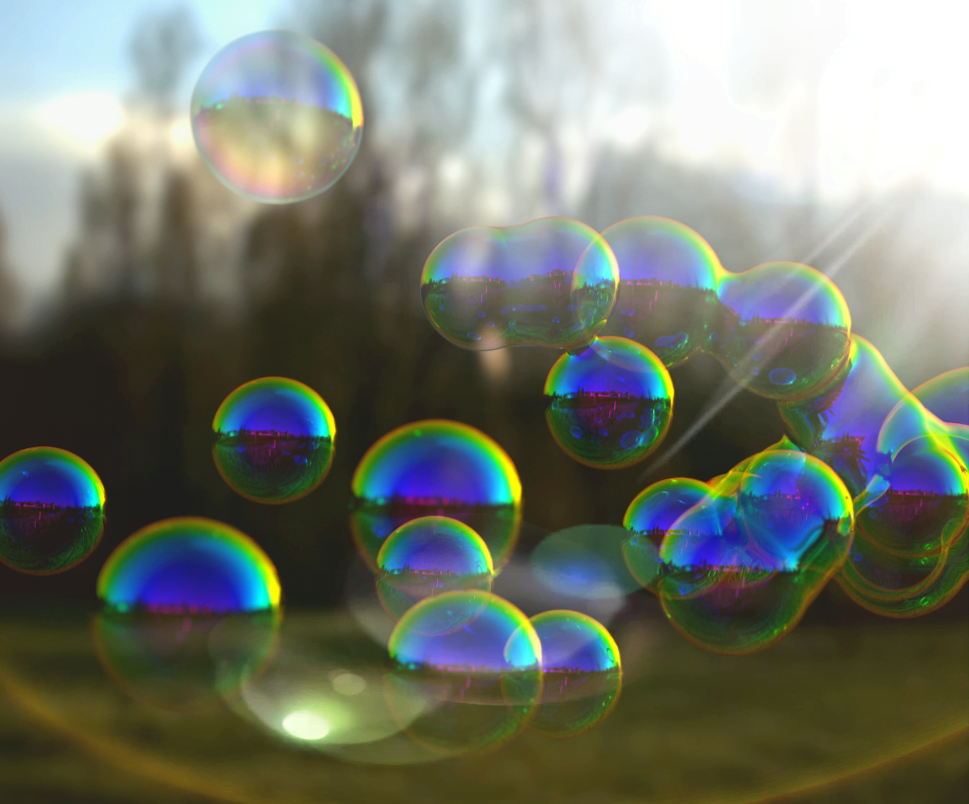 Another way to bring water safely into the garden is to install a bubbling fountain. These are incredibly easy to operate, possess little to no threat to young children and can be created out of additional pond materials or you can purchase pond liners from leading manufacturers if you'd prefer. You can either choose to DIY these yourself or have an experienced landscaper plumb your bubble fountain in for you. Bubble fountains work thanks to a small, large container-style reservoir, a pond pump and cover with a mesh top. This is all hidden below the surface, stones are placed to cover up the mesh, and the fountain gently flows over beautiful rocks then is recycled back through the purpose built mesh.
Wacky Water Features
If you've not got much experience with water features it's probably best that you pick one up from your local garden centre. Why? All the equipment comes in a kit so you won't have to worry about sourcing supplies.
You can also choose to have one that's solar-powered, self-contained or, thanks to orange up-lighting; the water looks like flames spilling out of a dragon's mouth or a volcano erupting with fiery, liquid lava!