We've been crafting with Bostik again this weekend. We decided to make bird puppets.
First of all we drew a bird to cut out on card. Not the best bird perhaps but the boys didn't like the idea of using a template, so we went with a freehand drawing.
A quick google will pull up tons of templates of birds that you could use if you wanted to.
After cutting out the bird, the boys picked out all the other materials they wanted to use for their bird puppet. This included a googly eye (no craft is complete without these right?), feathers, a stick and our trusty Bostik crafting glue.
The boys didn't want to paint the bird, but obviously you could do that before anything else.
The wooden stick was attached with tape as it had a spike on one end. You could always paint the stick or wrap some ribbon around if you wanted to jazz it up a bit more.
The feathers were glued on in layers, starting at the tail and working forwards towards the head of the bird. If you didn't want to use feathers, you could use fabric or even sequins.
We used the Bostik white glue, but the Bostik spray glue would probably work quite well too.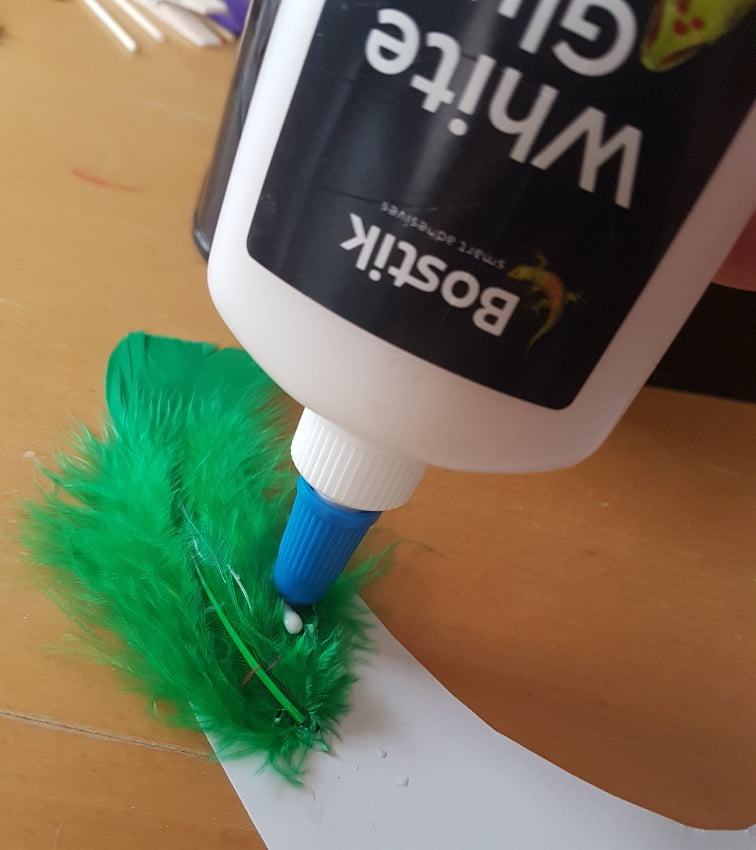 With the placement of a googly eye, the bird was complete. Now we've got to make the bird a friend, as the boys want to perform "Two Little Dicky Birds".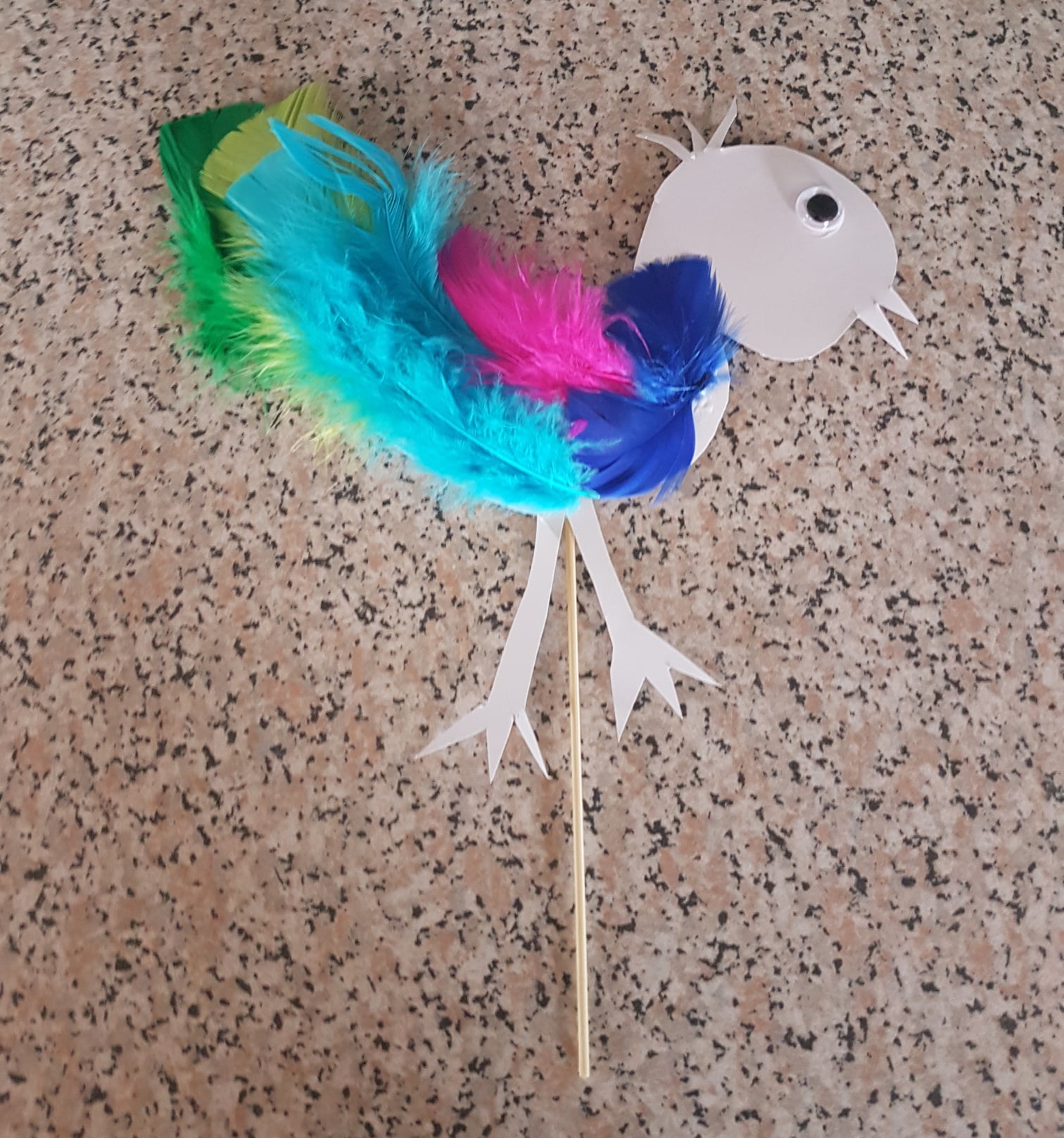 Have you done any craft lately with your little ones? We've also been making paper airplanes recently. What do your children like making the most?