We have some big Marvel fans in our house. Everyone has their favourites – who is yours? I love Iron Man, the genius inventor and master strategist, but Spider-Man is pretty cool too. Black Widow is exceptionally badass and doesn't disappoint in the live show.
THE SHOW
Marvel fans, assemble for this live, action-packed battle to defend the universe from evil. This all new show unites Spider-Man, the Avengers, the Guardians of the Galaxy and Doctor Strange in a race against time to recover the Wand of Watoomb before Loki gains control.
This ancient artefact would allow Loki to achieve his eternal quest to crown himself ruler of the universe. Witness the cutting-edge special effects and immersive video projection in this legendary, live adventure.
WHAT WE LOVED
We loved the range of characters and the energy they bought to the stage. It was one of those shows where you didn't want to blink in case you missed anything.
We loved the motorbike stunts, especially Black Widow and we loved how easy it was for fans young and old to follow the story line.
The entire show was captivating, the cast were constantly in character and the costumes were very life-like. We were really pleased when Bruce Banner was able to transform into Hulk near the end of the show, he was seriously impressive!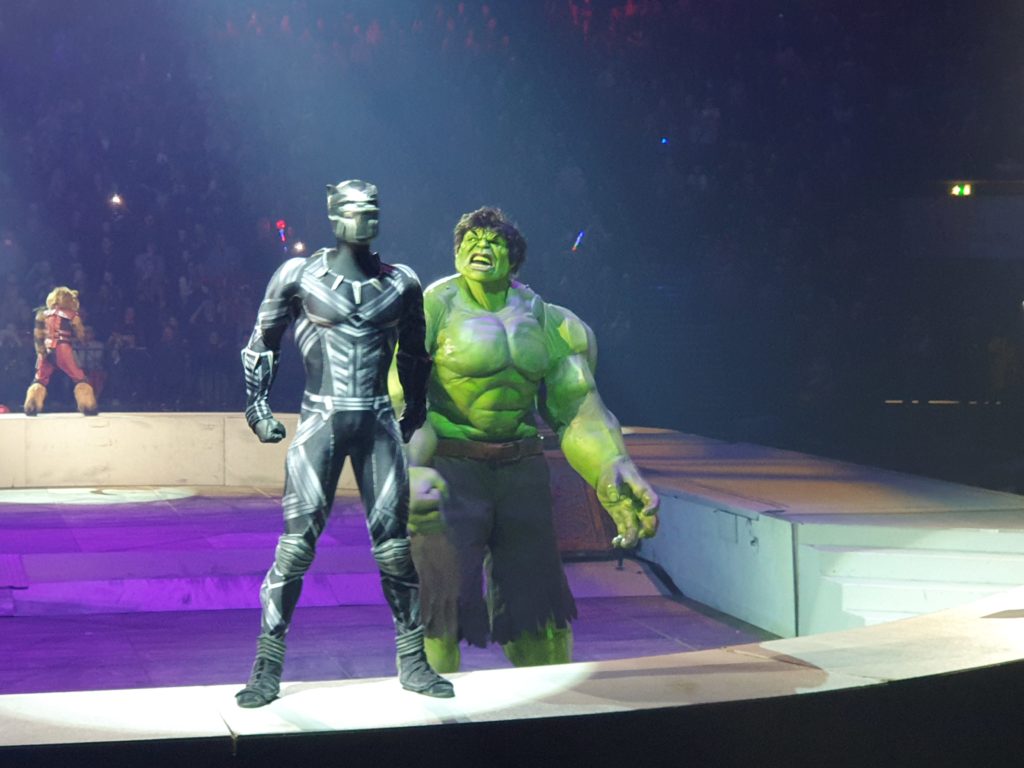 The whole show was high energy, high impact, with fire stunts and plenty of acrobatics. They really are a talented cast, so if you have the opportunity I would really recommend seeing this show.
The children were mesmerised from start to finish, as were many adults as I looked around!
First class entertainment!
WHAT THEY COULD DO BETTER
The only other small gripe I personally have is the amount of expensive tat that is being sold/over promoted. This however is not unique to this show, most shows aimed at children have this problem and I think it is both unfair to parents and their children.
WHERE YOU CAN GET TICKETS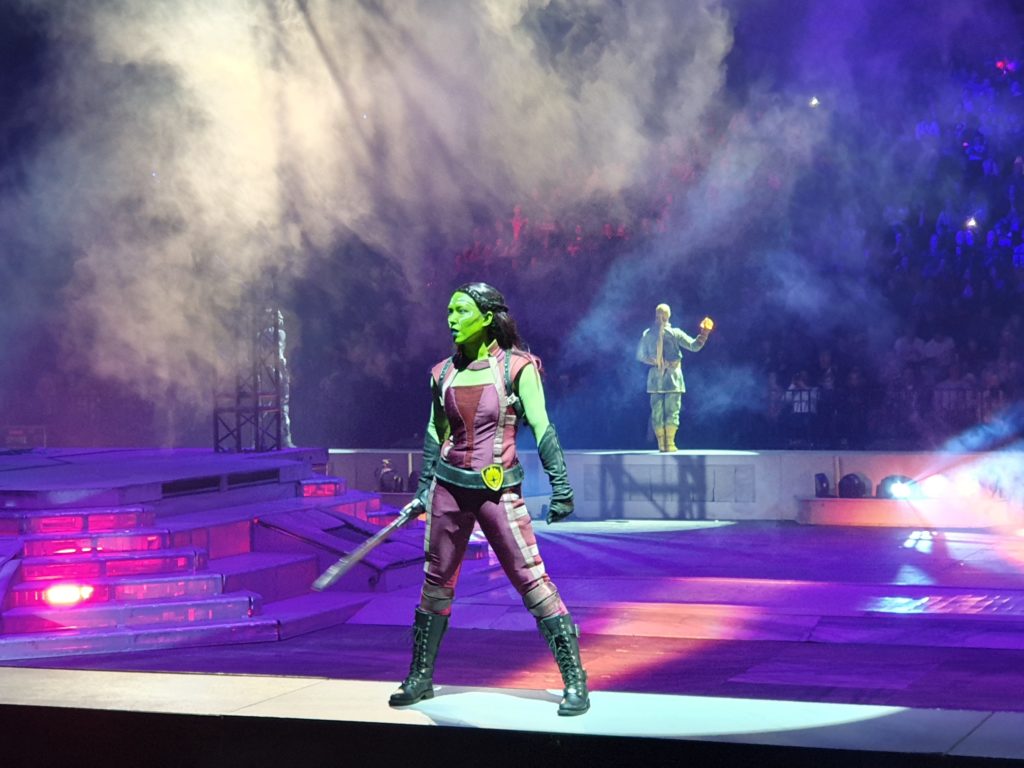 If you fancy looking into tickets to this spectacular show then take a look at the schedule and tickets page here.
This is a collaborative post.