Stand-Up Paddleboarding (SUP) has taken the water sports world by storm, offering a unique and exhilarating way to explore rivers, lakes, and coastlines. We absolutely LOVE doing this as a family. I really thought I wouldn't be able to even stand up, but actually found it pretty straightforward and I just find it so relaxing. It's a lovely activity to take part in as a family.
The United Kingdom, with its diverse waterways and stunning landscapes, provides an ideal playground for SUP enthusiasts. Whether you're a beginner or an experienced paddler, having the best SUP board can make all the difference in your experience on the water. In this article, I will highlight some of the top SUP boards available in the UK, catering to different skill levels and preferences.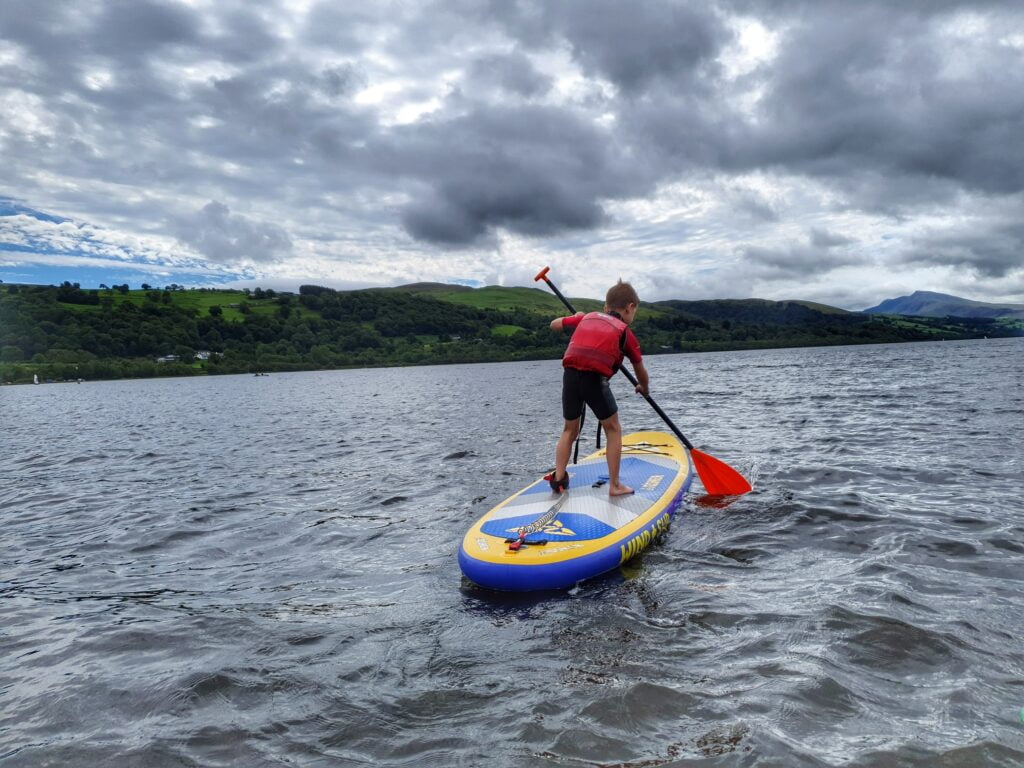 Red Paddle Co Ride 10'6″:
The Red Paddle Co Ride 10'6″ is a versatile and highly regarded SUP board suitable for all skill levels. Known for its exceptional build quality, stability, and performance, this inflatable board is designed to withstand various water conditions. The durable MSL Fusion construction ensures rigidity, while the Red Paddle Co's patented RSS system enhances stability and tracking. With a generous weight capacity and ample deck space, the Ride 10'6″ offers a comfortable paddling experience for individuals and families alike.
Starboard All Star:
If you're an experienced paddleboarder looking for a high-performance board, the Starboard All Star is an excellent choice. Available in various sizes, this rigid board offers superb speed, manoeuvrability, and control. The innovative carbon technology construction makes it lightweight yet incredibly durable, allowing for swift and smooth gliding across the water. With its sleek design and advanced features, the Starboard All Star is a top-notch option for those seeking an adrenaline-filled SUP experience.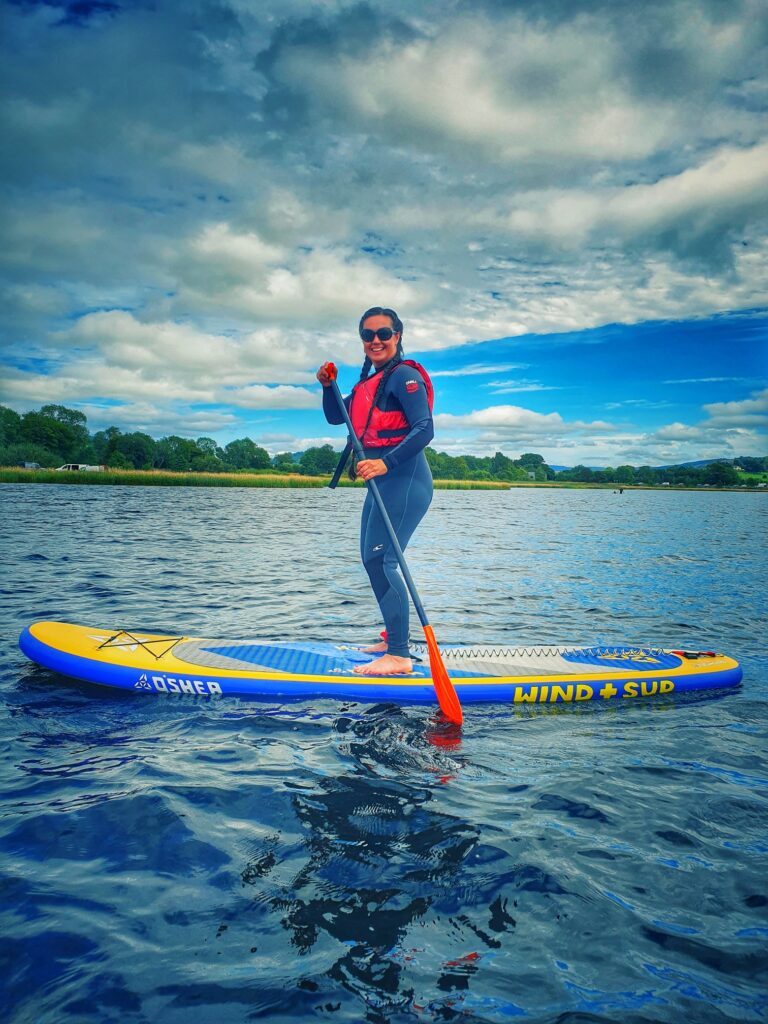 Fanatic Fly Air Premium:
The Fanatic Fly Air Premium is a popular inflatable SUP board that caters to paddlers of all levels. Built with a double-layer drop-stitch PVC construction, this board strikes a balance between stability, durability, and portability. Its all-around shape and wide deck provide stability and ease of use, making it ideal for beginners and casual paddlers. Additionally, the Fly Air Premium features a premium deck pad for added comfort and grip, and the included backpack and pump make transportation and inflation a breeze.
Jobe Duna:
For budget-conscious paddlers, the Jobe Duna offers an affordable and reliable option without compromising on quality. This inflatable SUP board provides stability and manoeuvrability, making it suitable for beginners and intermediate riders. The durable construction and reinforced rails ensure longevity, and the included backpack, paddle, and pump make it a convenient package for those starting their paddleboarding journey. The Jobe Duna is an excellent entry-level board that won't break the bank.
Final thoughts:
When it comes to choosing the best SUP board in the UK, the Red Paddle Co Ride 10'6″, Starboard All Star, Fanatic Fly Air Premium, and Jobe Duna stand out as exceptional options. These boards cater to different skill levels and preferences, ensuring an enjoyable and thrilling paddleboarding experience. Whether you prioritise stability, speed, portability, or affordability, these SUP boards offer the quality and performance needed to make the most of the UK's beautiful waterways. So, grab your paddle, hit the water, and embrace the adventure that awaits with one of these fantastic SUP boards. Happy paddling!