I do love a good roaring fire in the winter months – how about you? Here are a few things to think about when preparing for the colder weather.
Get that chimney swept
In preparation for the colder months I've booked our chimney in to be swept during early September.
One of the most important things you need to do if you have an open fire or log burner in your home, is to make sure you get the chimney swept every year. This is really important as it will clear out any potential blockages and hazards. I normally book ours in during August or September, as many chimney sweeps say they are inundated with work in October and November when it turns chilly and people suddenly remember they haven't had their chimney swept in a while – so, don't delay, and book in today!
Check for repairs required
The other benefit of having your chimney swept is that the chimney sweep will also let you know if any repairs are needed. Last year, for example, we had a crack in one of our fire bricks, so he was able to repair that at the same time as sweeping the chimney. This meant we were all set for the winter months and didn't have to worry.
Stock up on supplies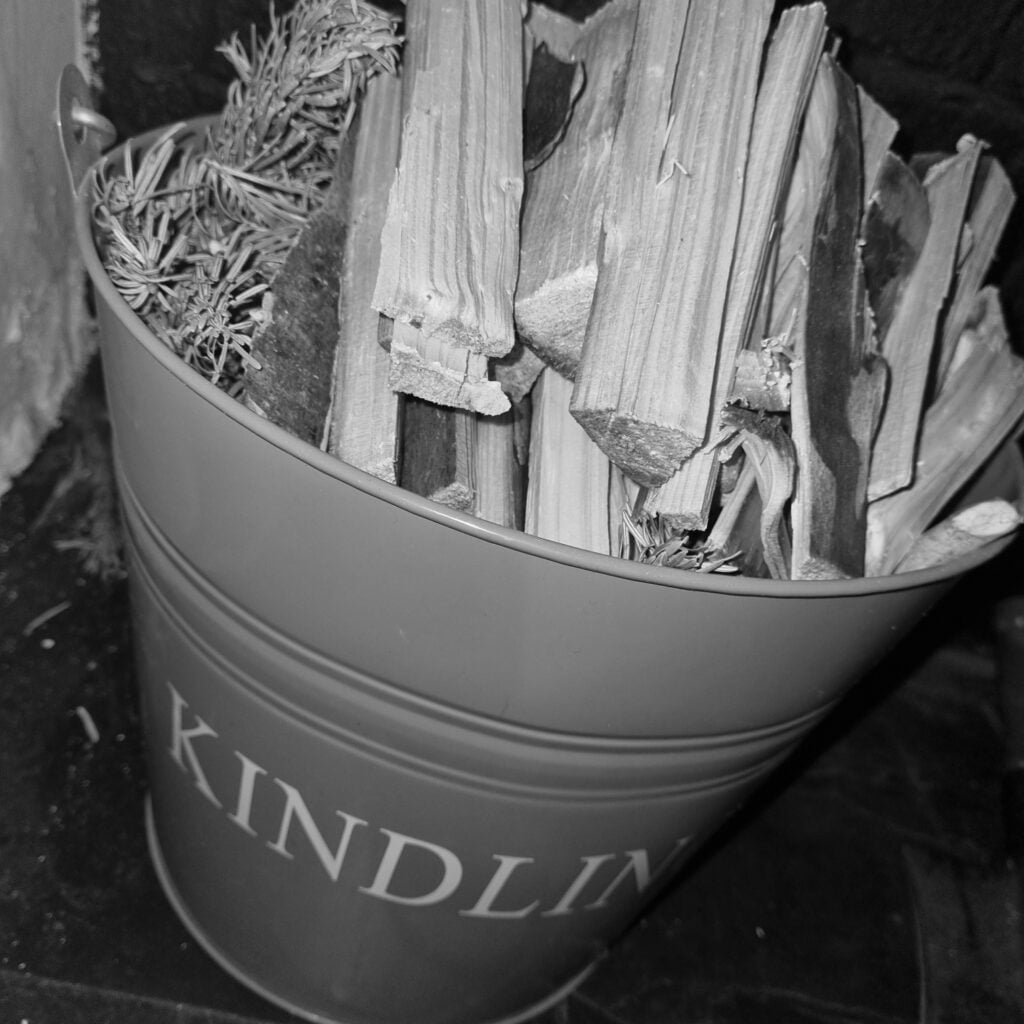 It pays to stock up on supplies for your fire early on, when the weather is still warm. Later on in the winter many places run low on stock. If you chop your own wood from trees in your garden, like us, you will know that this can take years to dry out, depending on where you store the wood.
Wood burns much better and gives off lots more heat when it is nice and dry. We store our wood in a log store, but then fill the log basket inside too. This means that the logs we bring in are drying out, ready to be used.
Although we largely burn our own wood, we always like to have a stash of logs and of course kindling and firelighters too. We only use eco firelighters and we've been using the same ones for a couple of years now.
If you are planning on getting organised for the colder months you'll need some decent products to burn. White Horse Energy have you covered – They are the UK's largest supplier of firewood and briquettes. If you want to make a saving on your purchases, just enter mummyfever1 at the checkout to get 5% off your basket.
Their kiln-dried Birch firewood is brilliant for all kinds of fires including, woodburner, stove, firepit, chiminea, wood fired pizza oven or wood fired hot tub! If you want to fuel a smaller stove for example, you could try their RUF fire blocks.
This is a collaborative article and contains affiliate links.