The promised August heatwave may never have arrived (at least not here anyway), but the weather has still been fairly mild here, and even quite humid some days.
Last week, the days started off as dull and overcast, and by lunchtime we had clear blue, glorious skies. Whilst I wouldn't say we've had scorchers here, the children have been in shorts and t-shirts most of the time, so I don't think it's been any worse than a regular UK summer. How's it been where you live?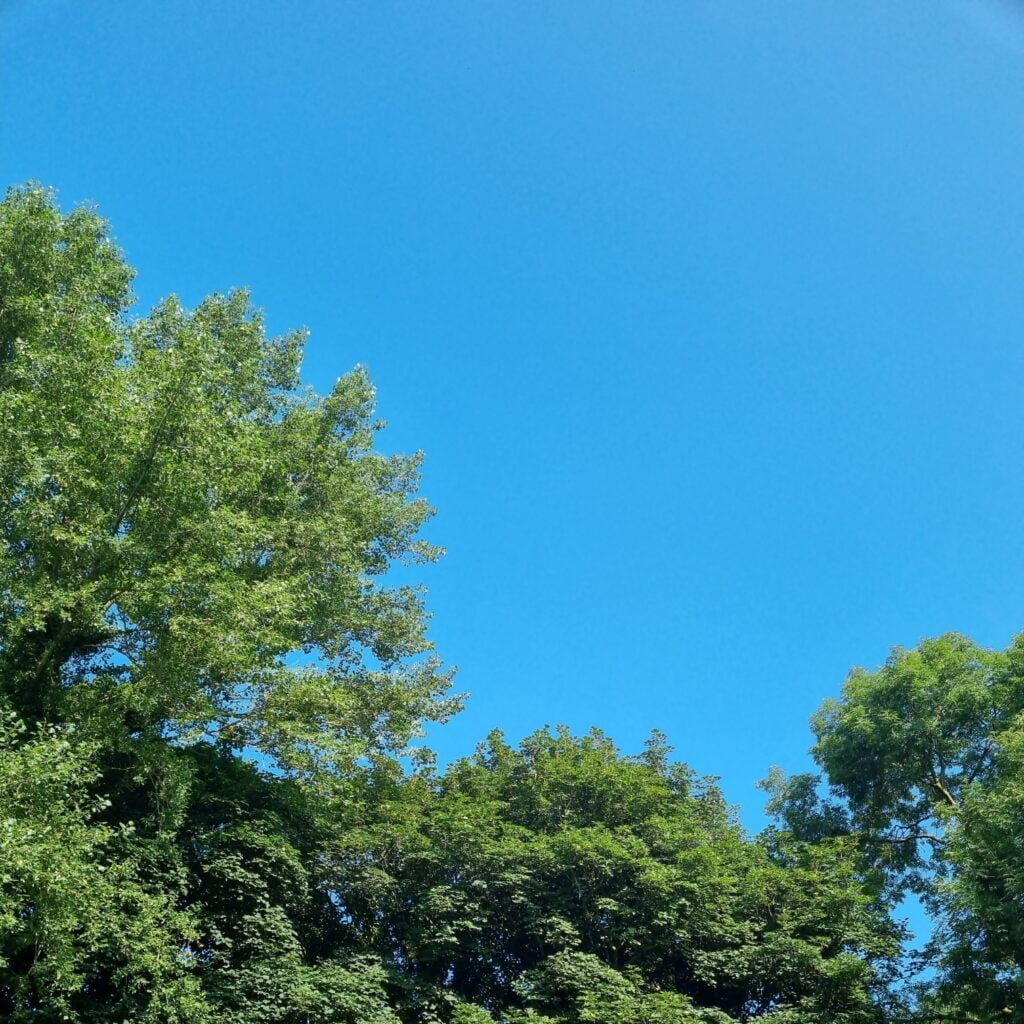 The humidity this year has been quite different I think though. We've only ever really experienced it on holiday in places like the USA and Dubai. There have been lots of days this summer though where everyone has been wilting a bit because it's felt muggy and we've had a couple of cracking thunder storms to clear the air.
This is when cool and comfy outfits have been a must and my teen has pretty much lived in crop tops with either shorts or a shirt.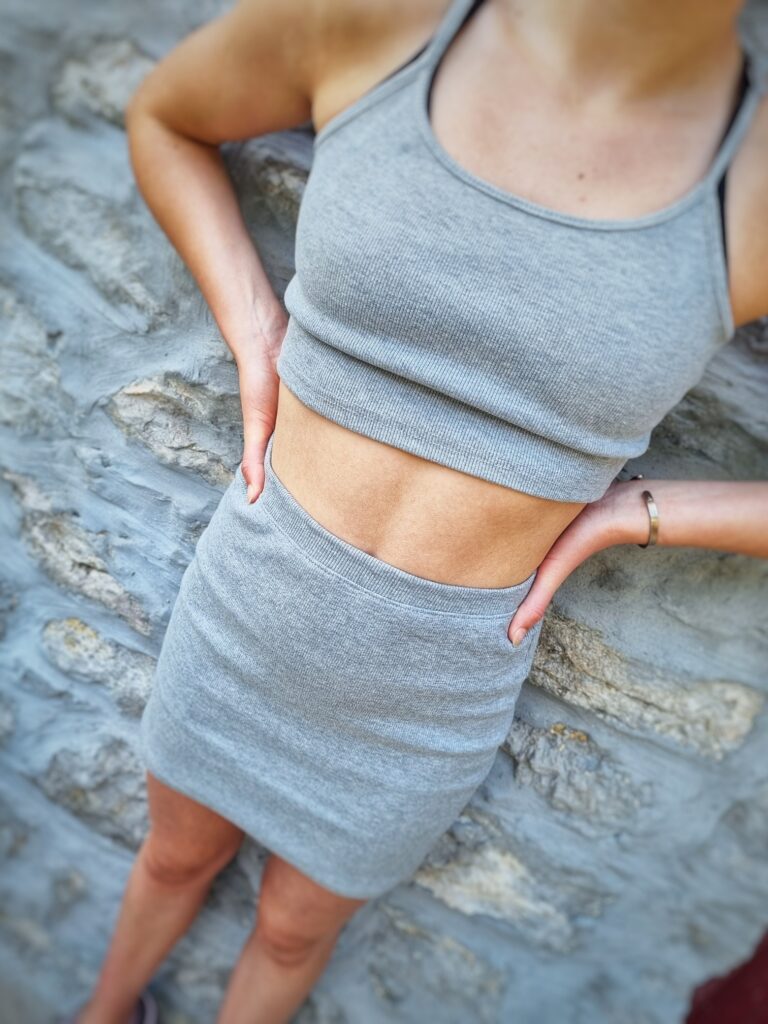 Femme Luxe has a great selection of outfits with cropped tops, but rather than feel all dressed up in these they've got tons made out of comfy, stretchy fabrics – imagine your favourite jogging bottoms as a crop top and you're pretty much there.
This grey strappy ribbed cropped top and skirt is one of her favourites. The fabric is really lovely and it's such a comfy outfit, yet totally keeps it's shape when washed and dried.
This is currently £15.99 and available in sizes 6-12. Featuring a crop top in a strappy style paired with a matching high waisted skirt in a mini length and a bodycon fit – complete in a ribbed material that is so soft.
This set of jogger shorts and a crop top is also really lovely and ridiculously comfy, perfect for just chilling at home in the garden. This says charcoal, but I'd say it's more olive green really in colour.
This set is £15.99 and comes in sizes 6-14. Featuring a scoop neck style, a thick strap sleeveless design that's ideal for the warm weather and matching jogger shorts with a high waist and shirred detailing, this co-ordinated set is the ultimate athleisure-fit. 
The last set I'm featuring from Femme Luxe is this grey Bardot cut-out crop top with skinny joggers. This looks really nice on I think but for comfy loungewear it is way too tricky to get on for my liking, it was a two-person job. Saying that, I'm sure with practice you'd get the hang of it!
This is currently £14.99 and available in a 8/10, 10/12 and 12/14. The sizing on the top seems a bit out with the bottoms, so if you have muscly arms you may want to size up!
If you can get the hang of the top you can look effortlessly co-ordinated and master comfortable chic in this loungewear set. This loungewear set is luxe but cosy.
Also, if you are looking for a smarter pair of joggers, the ones that come with this set are THE ones. They are really nice, but because they are slim fit they actually look pretty smart.
These are the kind of outfits you will be able to bring out summer after summer, but equally, if you are someone who gets a bit hot once the heating comes on, you could keep wearing these outfits in the house even in the colder months.
If these outfits don't grab you, there are tons of other outfits on Femme Luxe for you to choose from. Lots available that include a crop top as part of a two-part set. Whether is a long-sleeved knitted crop top with matching shorts, or a fancy lace-up crop top with a matching skirt or trousers, or a cargo set with matching crop top, or a more casual, sporty look you want, so you go for a white set with matching cropped leggings with reflective details. Ideal if you are a runner! Basically there are loads of cropped outfits to choose from, so pop over and take a look at what's available.
If this is your kind of thing, do let know know what your favourite cropped outfit is in a comment below.
This is a collaborative article.