It is possible to match a good pair of jeans with almost any top. The trick is to match the style of jeans to the occasion and to the style of the top. A formal occasion is not the place to wear distressed jeans but there are dark wash jeans and others that have a more formal look. Having a collection of jeans in different styles to suit many occasions is the way to go.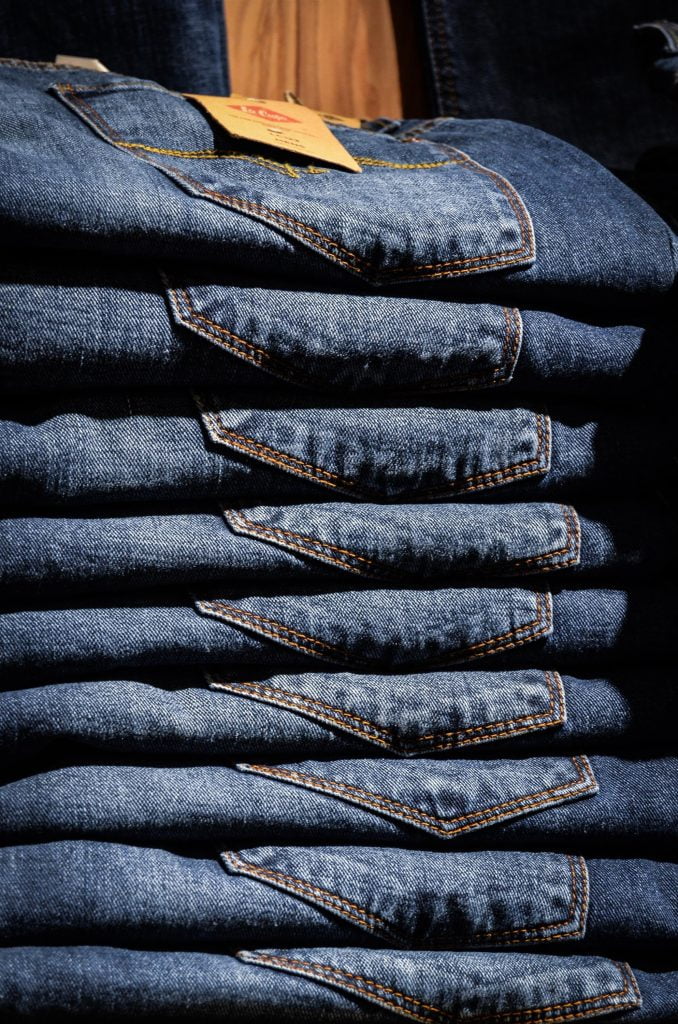 Denim Can work For More Formal Occasions
No matter what style look you want for your jeans you can find the right jeans online at fillyflair.com. Jeans are one of the most popular and most often worn pieces of clothing in so many countries. They look more formal or more casual depending on the style, cut, and shade of blue. Now, they even come in additional colours such as black, white, and more. In more than a century of existence, jeans and their makers have come up with a lot of choices for the consumer.
Women who want to wear jeans to more formal occasions can do so with careful choices of jeans and tops to go with them. To make jeans work for formal occasions follow these simple rules:
1.Choose darker colour jeans such as indigo blue or black. Dark-coloured jeans go with almost anything and look good on the majority of people. If a person does not have dark colour jeans they can either purchase a new pair or dye a pair they have in the bathtub or in the washing machine. If drying clothes is not possible, buy that new pair.
2. Choose a slim fit pair of jeans that are not too tight for a more formal look. Baggy jeans or loose fit jeans have a more casual look. The skinny leg is another cut of jeans that may work. The goal is to have a slender line that looks well with more formal tops.
3. Tuck in the shirt or other top for a more formal, tailored look. Keeping a nice line and having the top stay tucked in depends on the proper way to tuck in the shirt. This can be achieved with what is called a military truck. Put the top on first. Then pull up the jeans and leave the top couple inches open while you carefully tuck in the shirt with a smooth front and hand pleats at the side seams taking up the extra fabric. Finally zip the jeans up the rest of the way.
4. Wear a nice belt to add a little formality. Match the colour and style of the belt to the shoes to be worn. Choose the belt width carefully to enhance your body type. Slender belts work well for most outfits.
5. Pair those dark, slimline jeans with a more formal top and appropriate jewellery.
Jeans can Go to Work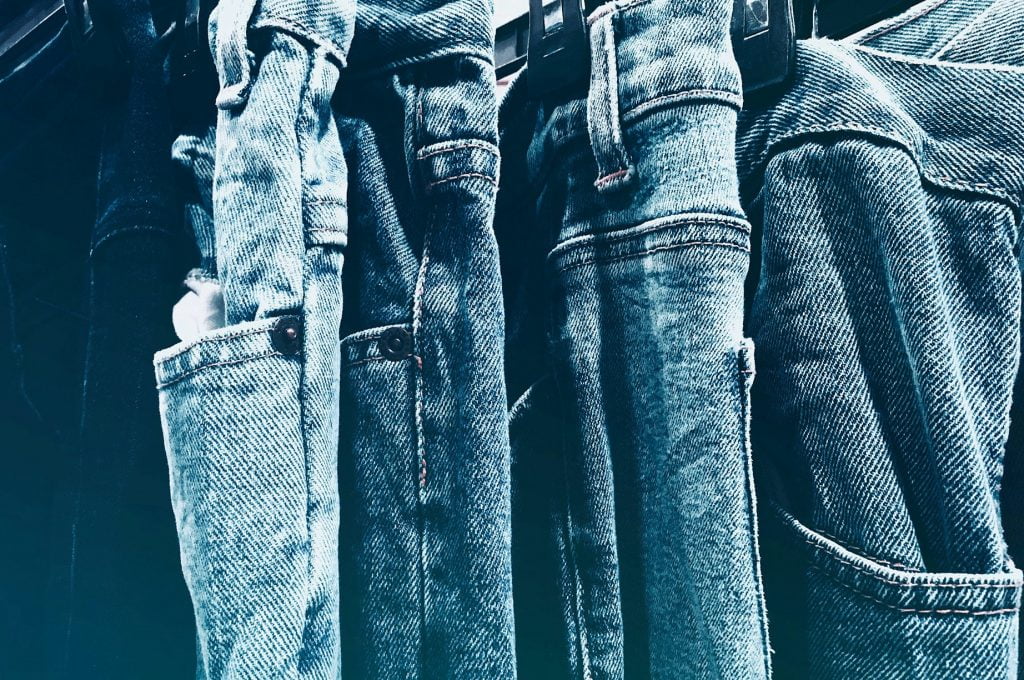 Yes, jeans can be worn to work. But, there is a set of rules for this. First, know the dress code for the workplace. If jeans are not allowed, don't wear them. But, new more relaxed dress codes apply to many modern workplaces. What you wear with jeans makes all the difference. Pick a more formal slimline pair of jeans and pair them with a simple, business-like top such as a button-down shirt or slim sweater, or a good quality pullover cotton top. A good rule of thumb is to wear a top that you would wear with a skirt for work.
Now that the basic outfit is in place, choose a tailored blazer in a bold or dark colour to dress up this outfit. A nice fitted cardigan sweater can also work. This added layer adds just the right amount of formality to the jeans. Add a little simple jewellery and a slim belt to complete the ready to work look.
The final step is to make sure the jeans you wear to work are in perfect condition with no faded spots or stains. They must fit perfectly with the correct length and fit at the waist. This is not the place to wear baggy, distressed jeans, or too-tight jeans.
Jeans For informal Fun Occasions
Informal fun occasions are the easiest places to wear jeans and offer the most choices of what to wear jeans with. There are super informal occasions like gardening, boating, housecleaning and laundry days, or just relaxing, and then there are informal get-togethers, dates, and parties.
For those super informal occasions, jeans can be loose-fitting, distressed, or just worn comfortable and soft. A few holes or faded spots are fine. Comfort is the most important feature. Wearing them with T-shirts, sweatshirts or comfortable baggy blouses is just fine. Just pick the outfit with the thought in mind that an unexpected company could show up and you want to look presentable.
When you are going to a party or an outing with a couple of friends any jeans in good condition and no stains will work if they fit well and you pair them with an attractive top. Distressed jeans or faded jeans will work for these occasions. Since everyone wants to look good, be careful to choose the right sizing and cut jeans for your body type so they flatter your figure. This is the time to wear fun tops both tucked in or worn loose. Torn or distressed jeans can be paired with tops such as T-shirts, turtleneck sweaters, blazers, and other sleek type tops. Do a little experimenting in front of a full-length mirror.
Jeans are the most basic and versatile type of 'trousers' or clothing a person can have in their wardrobe. Jeans can go with any type of top if the two are chosen carefully to fit the occasion.