Remembrance seems so present in the month of November with poppies everywhere and Remembrance Services popping up in every neighbourhood.
The British Legion are behind the original poppy appeal. The British Legion was formed on 15 May 1921, bringing together four national organisations of ex-Servicemen that had established themselves after the First World War.
Launched with the 2014 Poppy Appeal, the Legion has updated its look and feel giving it a fresh, modern and hopeful expression that joins up the Remembrance and welfare work. They really want people to understand that the poppy is not just about Remembrance; it's also about providing hope for the Armed Forces community of all ages, throughout the year.
They have a new strapline to support this.  LIVE ON™ is a simple and memorable way to link their twin commitments to the memory of the fallen and the future of the living. It's also about presenting the charity in a lighter, cleaner way.
They are phasing out the strapline 'Shoulder to shoulder with all who Serve' and replacing it with 'Live On – To the memory of the fallen and the future of the living'.
The work of the Royal British Legion continues all year around, and your support can too. One way is via The Poppy Shop. The online store has some lovely items, including these gorgeous onesies, which come in both adult and children's sizes. The quality is lovely and they wash really well.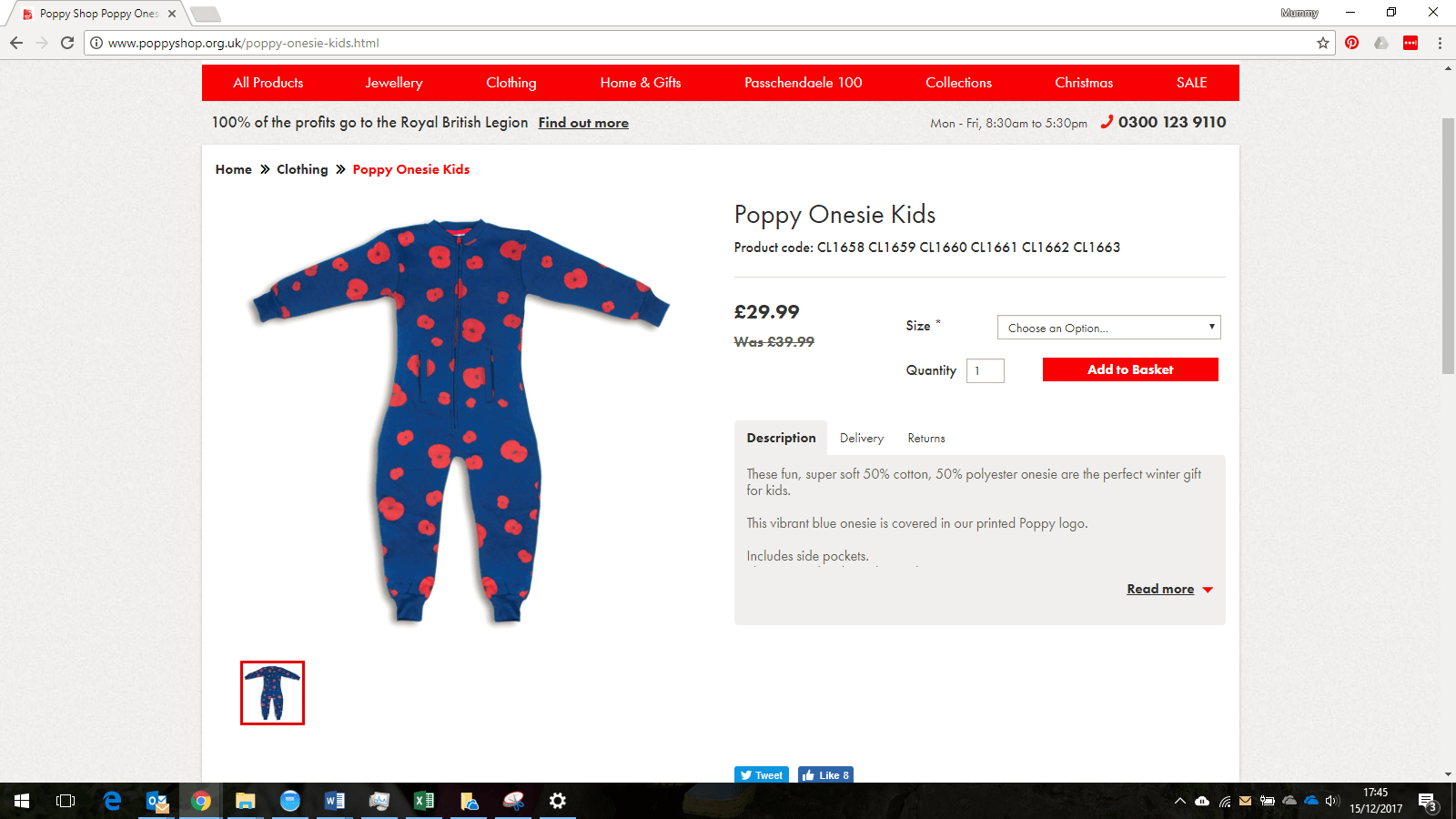 If you fancy something funky to work out in, you can even get suitable items from The Poppy Shop. I love these Camo Charcoal leggings, with the poppy detail on the hip, perfect for fitness classes.
If you need a decent shopping bag you can keep in the car for those times you nip in for a few bits and bobs, what about this Orla Kiely bag? There are a range of bags available online from The Poppy Shop. I think these would make great gifts.
The online shop is well worth a look, there are a range of items in multiple categories.
The lovely thing is that by purchasing any of these items you are supporting a worthwhile charity, who work all year around to provide vital support to so many people.