I have a love/hate relationship with LEGO I must admit. I love the way the children get so immersed in what they are making. I love the fact that it's so inclusive and appeals to children across a huge spectrum of ages, and I love the multiple developmental benefits it brings. I don't love picking it up off the floor or stepping on it.
We've visited LEGOLAND in the UK and I have to say we were underwhelmed. Not by the quality of the park, but more by the poor way it was run. It's a very expensive day out as a family, so when you can only get on a couple of rides during a day because the crowds are so mismanaged, it becomes a disappointment.
We are really lucky though to live very close to the LEGOLAND Discovery Centre in Manchester. We love it there and we have visited many times with the children and with friends. The centre is well run and it's a fantastic day out for all the family.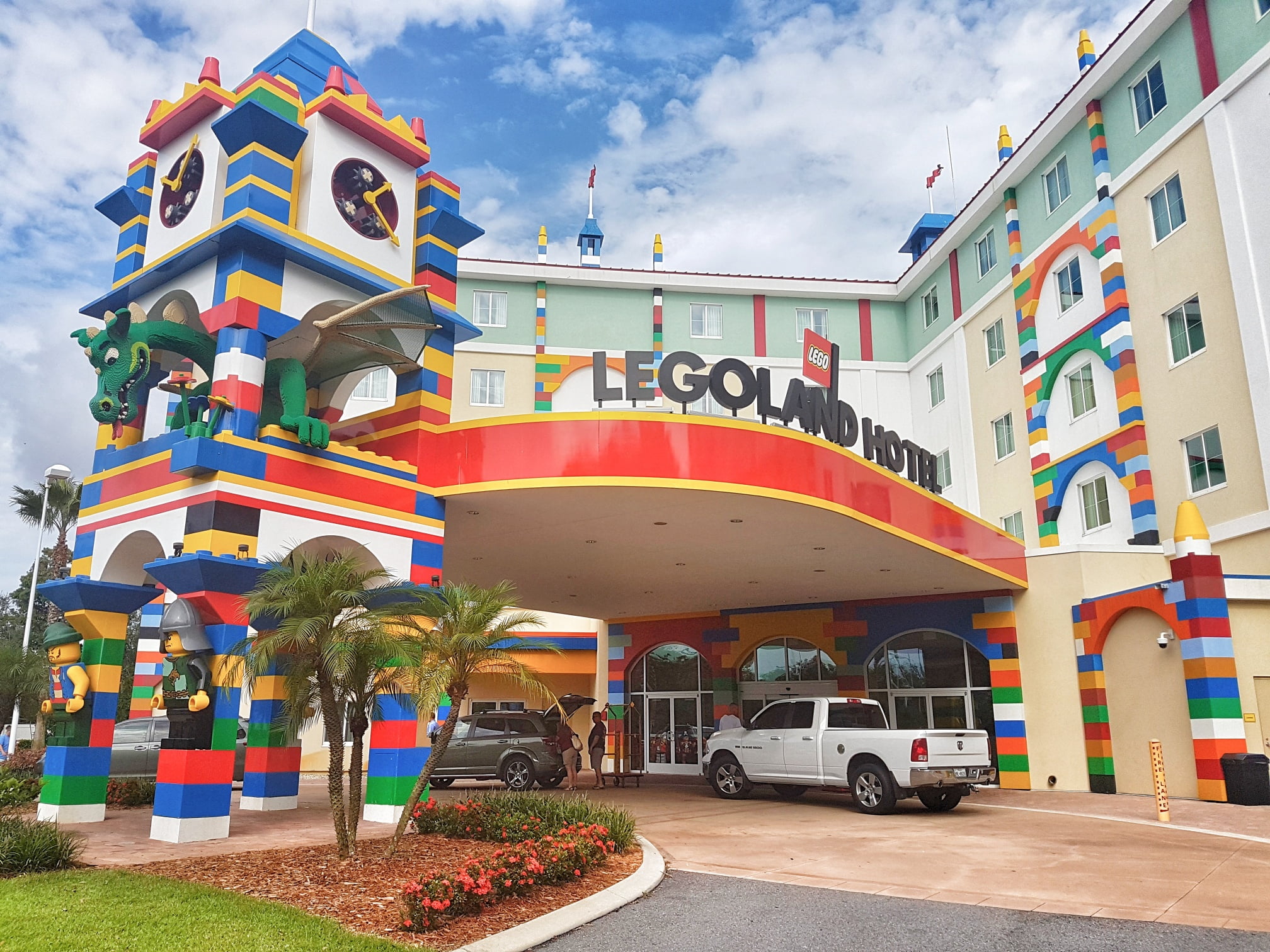 Given our mixed experiences, we were really interested to see how LEGOLAND Florida would compare. We had never stayed in a LEGOLAND hotel before, so we were also keen to try that out.
To quote the LEGO movie "everything is awesome". That is no exaggeration. We spent an incredible two days at LEGOLAND Florida, staying one night in the LEGOLAND Hotel attached to the park. None of us wanted to leave and we really couldn't fault it as a family attraction.
Parking and check in was easy and staff were polite, efficient and able to answer questions with ease. The check in area itself is a parents dream, with play areas and LEGO pits for the children to play in whilst you do the official stuff. It proves that it doesn't take much to make family life way easier, and LEGOLAND clearly understand families needs.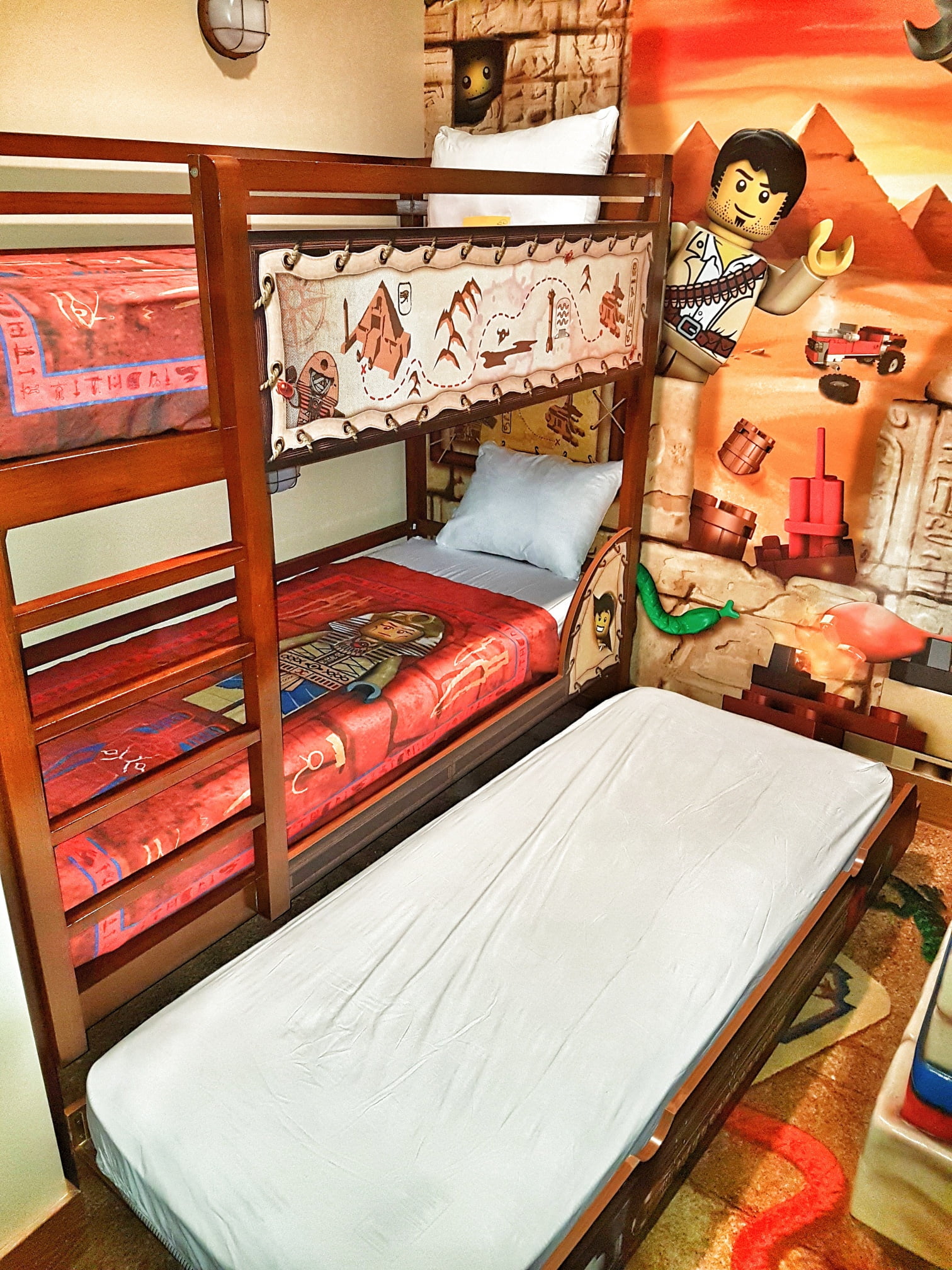 The bedrooms themselves are every little LEGO fans dream. Again, they are designed around the need to appeal to children, whilst also trying to meet everyone's needs. Family rooms are designed to keep the family together in one room, but also to create separate adult and child spaces. The children's area is like a den, with a television where they can snuggle up and watch the LEGO movies, and LEGO to play with, even the shower curtain has LEGO characters on it – the attention to detail is quite outstanding.
The rooms have fridges, which may seem like a small touch but can be hugely useful to a parent needing to keep milk cool for a small child, or bottles of water ahead of a long car journey.
There is entertainment every evening in the hotel for the children, not to mention a huge play area. All of this is right next to a bar, so parents can enjoy a drink whilst watching their children have fun. There is seating all around the play areas and restrooms within a few metres of the area as well. It's just really well though out and it makes for relaxing family fun.
There are two restaurants, one a buffet-style and one more formal with table service. We ate in the buffet restaurant twice for dinner and once for breakfast and we were so impressed. The variety and quality of the food is exceptional, the cleanliness is spot on, and everyone thoroughly enjoyed eating there. They have a range of plates and bowls available, including portion plates, which are perfect if you have a fussy eater who doesn't like two foods to touch on the plate. Little touches like that make such a big difference to families.
Don't expect the standard 'kids menu' type food at the LEGOLAND Hotel, this is way more than chicken nuggets and chips – if you can imagine it, it's probably available. Our children had a rainbow of colours on their plates which was wonderful.
The hotel also has a swimming pool, with life jackets available for guests to use. The pool is full of huge LEGO bricks, so children can continue their LEGO building adventures in the water.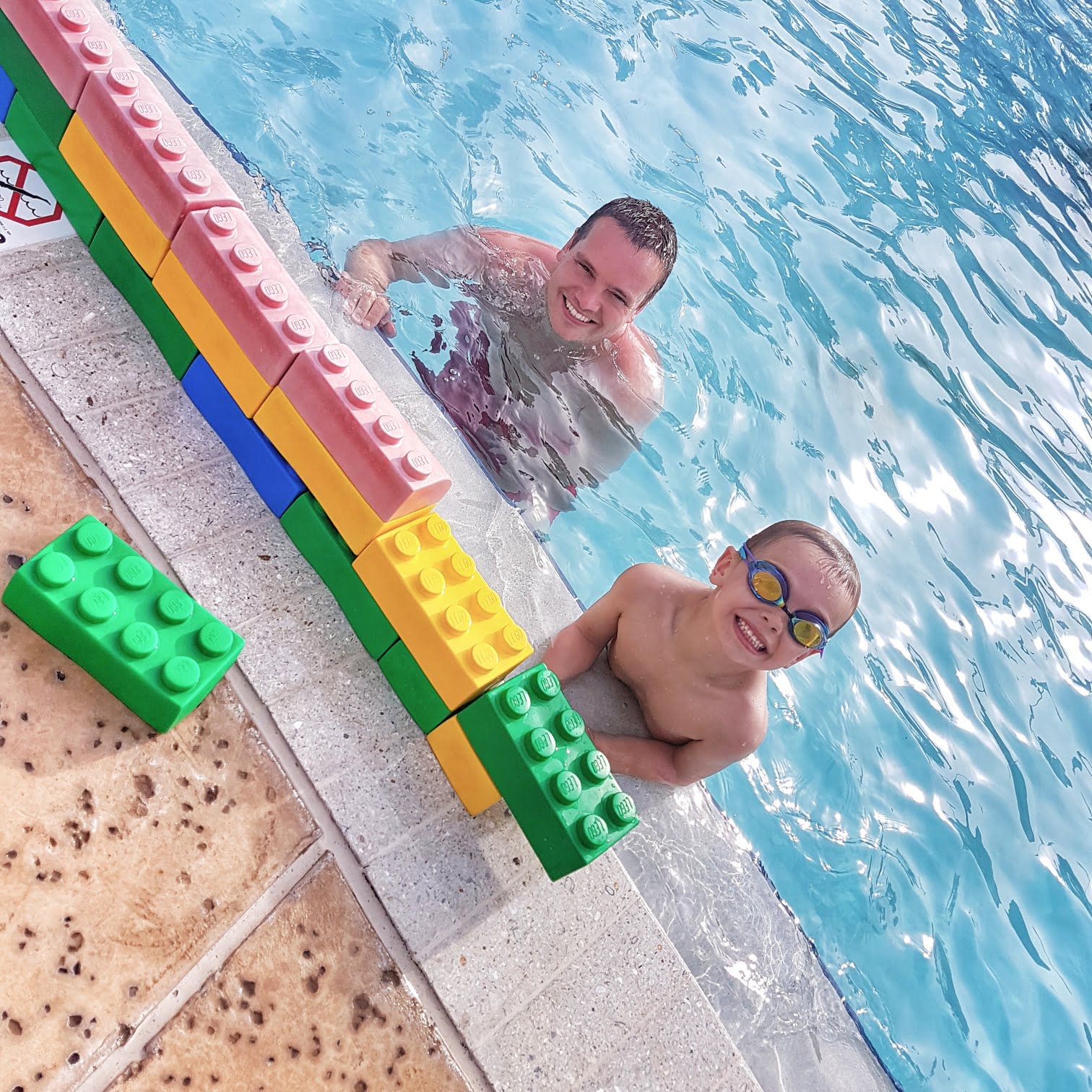 Once inside the park we were really impressed with the way the rides were managed. Theme parks are always busy, but if they are well run then queues can be minimised and that means more time for families to have fun and make memories.
The site is split into two parks, one of which is a waterpark. This isn't open all year around, so do check before booking. Florida in the summer is a mass of afternoon thunderstorms, so plan your day as best you can around the weather, to make the most of your time there.
We did a few rides in the park on the way to the waterpark, spent some time there and then finished up back in the main park which worked quite well. At one point everything in the park was closed except the cinema, due to the bad weather but if you can stick it out you can make the most of the small queues when everything re-opens.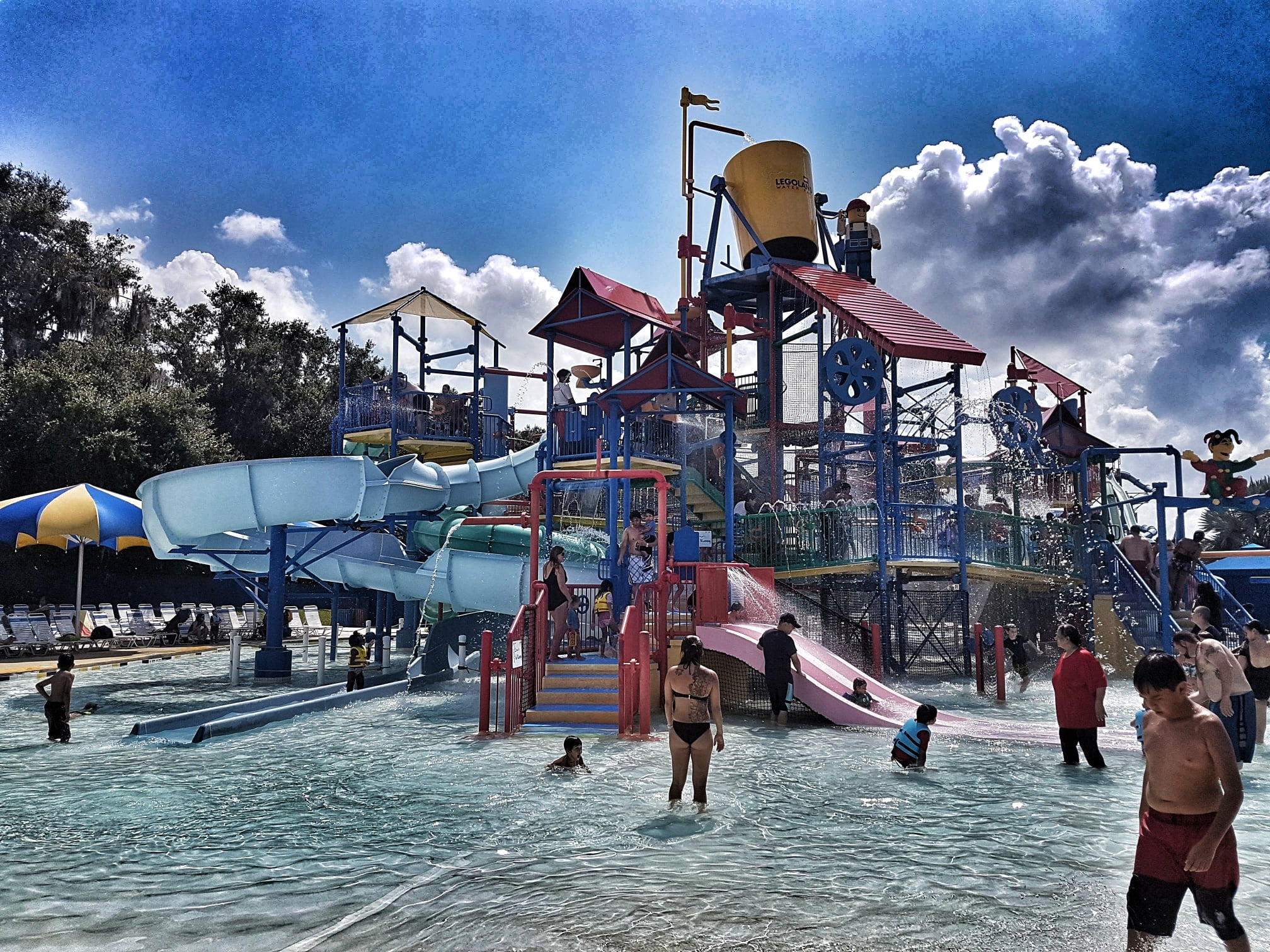 Overall we found LEGOLAND to be really family-inclusive when it came to the rides and attractions. We loved the 4 D cinema, the Ninjago ride, the boat and driving schools, and everything in the Duplo area. The Coastersaurus was also a big hit, although our youngest was too small so he hung out with a Triceratops instead!
Over at the waterpark we especially loved the Joker Soaker and the Lazy River – in fact, we could have floated around that all day together building rafts.
If you are off to Florida and wondering if LEGOLAND is really worth it, the answer is 100% YES. We loved every second and wish we'd had more time there. Here's a little taster.