I've said before that one of our favourite things to do when in Florida is take a ride on an airboat. It's such an amazing experience, it really stuck in our memory from our last trip to Florida, so we were keen to try it again. This time we went on a couple of different airboats, one of which was located at Boggy Creek Airboats, somewhere we visited several years ago.
There have been some huge changes at Boggy Creek since our last visit. Four years ago it was a fairly small set up with a car park and play area. The staff were super helpful and we had a wonderful personal experience to end our holiday.
We were rather taken-a-back by all the developments they've made. There appears to be a partnership with Gatorland, given they had lots of signs everywhere. There were some baby alligators you could purchase food for and then feed, which I assumed had been lent to Boggy Creek by Gatorland.
The set up in general was much more commercial, although I'm conscious we probably only thought that because we had been before. If this was your first visit, I think you'd be impressed by all the 'extras' available.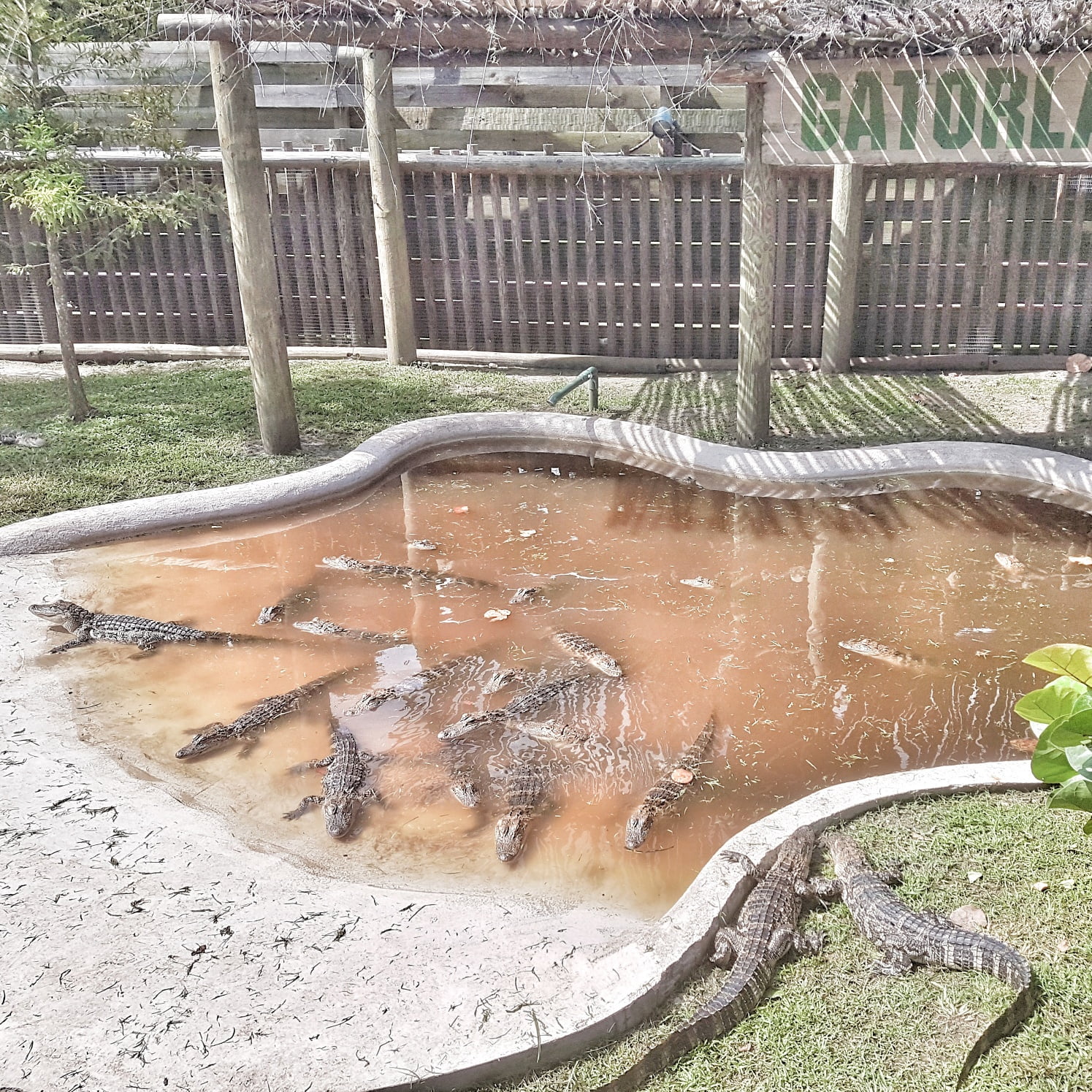 There are restrooms, a restaurant, photo opportunities, a native experience, you can dig for gems and feed baby gators like I already mentioned. Please be aware that additional charges apply for some things. There is also an outdoor bar.
It's a lovely setting to relax in for a couple of hours, so if you arrive early for your boat trip, there is plenty to keep everyone happy. The ground are glorious – just look at this butterfly!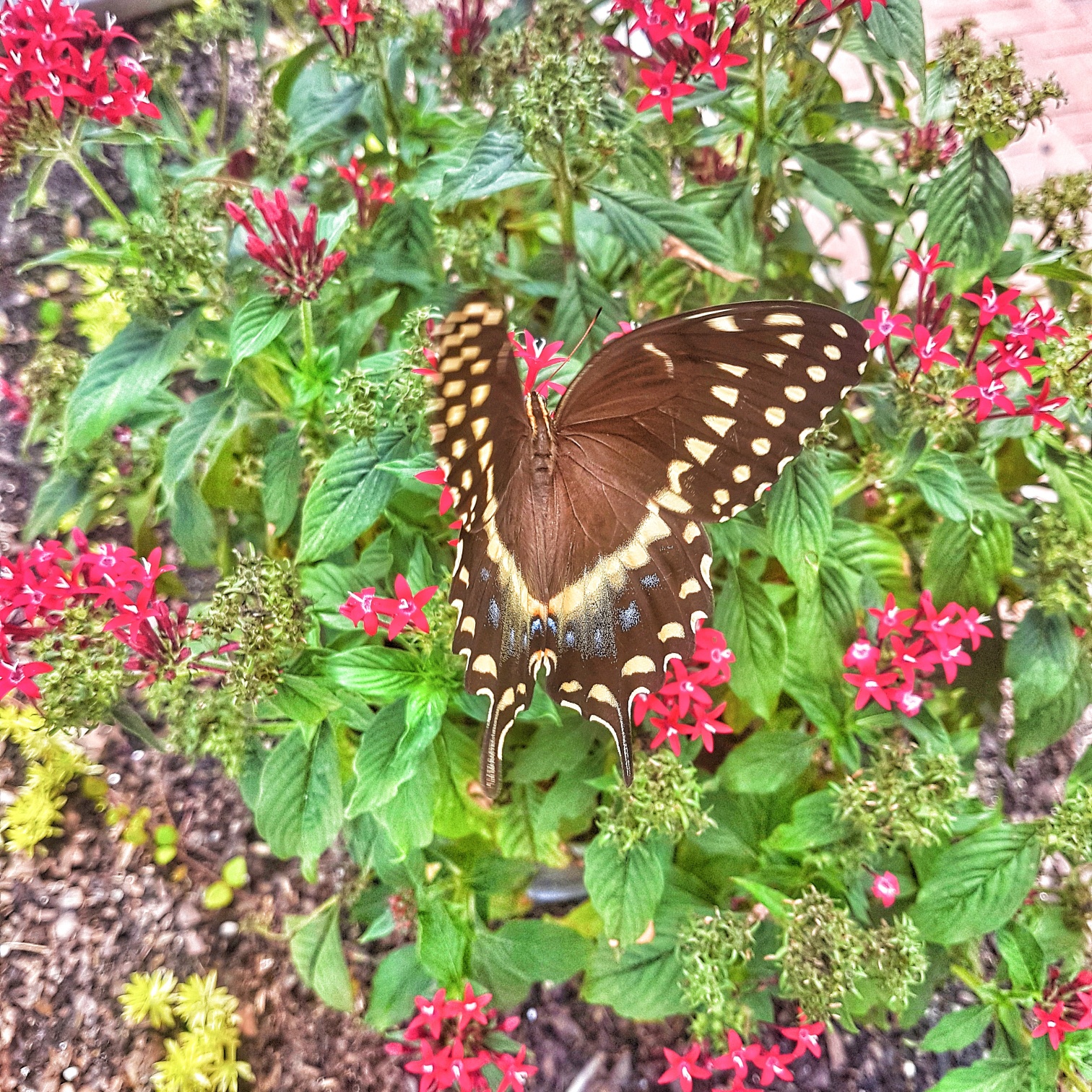 The boat trips themselves take place on quite large boats which feel very safe and stable, especially if you have children with you. There are lots of tours available and the boats can take quite a few people at a time. There were two other families including ours on our trip. If you wanted a more personal experience, you would need to book a private tour at a higher price.
It was quite hard to hear the captain during the boat trip. We had ear defenders, but they did not have integral headsets, so it was very hard to hear much of the commentary during the trip. I think headsets would have enhanced the experience.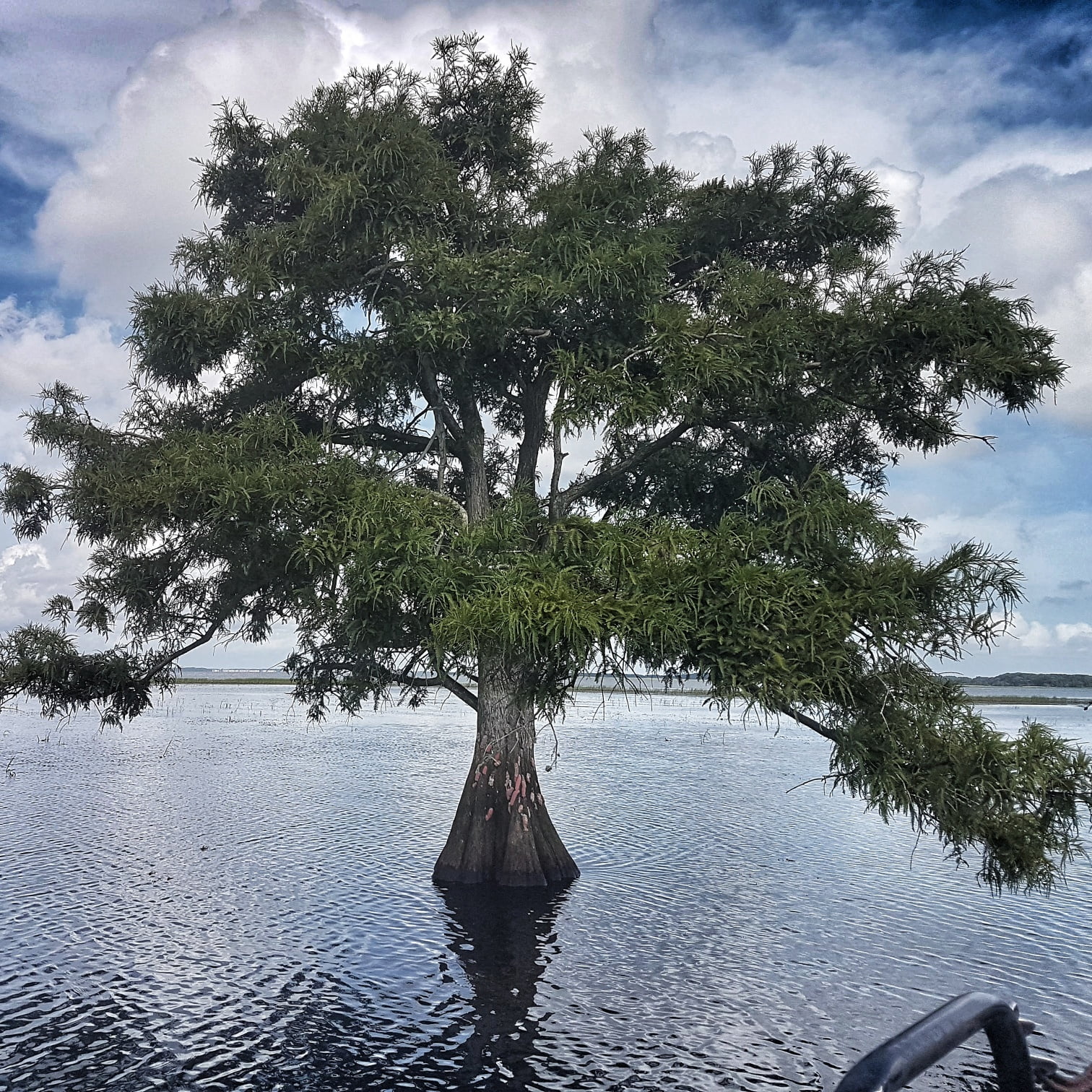 We only saw alligators from a distance, they were all quite far away, but what was fascinating was that they were all in quite deep water. When we've seen them before it has always been in the shallows.
How amazing is this tree though? All alone in the middle of the water.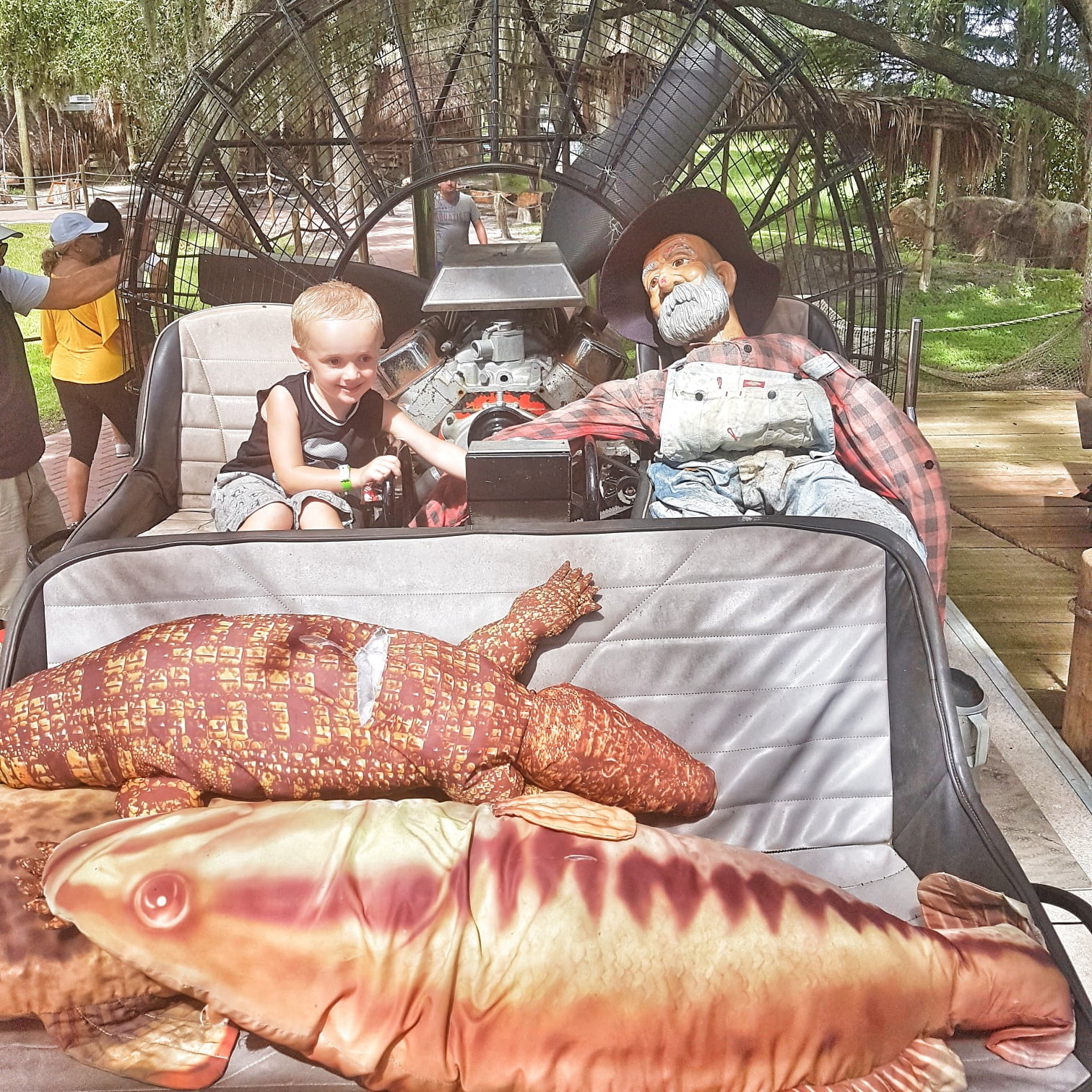 An airboat trip when you are in Orlando is a must – feel the wind in your hair and see the smiles on everyone's faces, and maybe spot an alligator or two!
It's such a fun family activity and life jackets are available for little ones too. Make sure you take plenty of water and apply sun cream – it gets hot out there!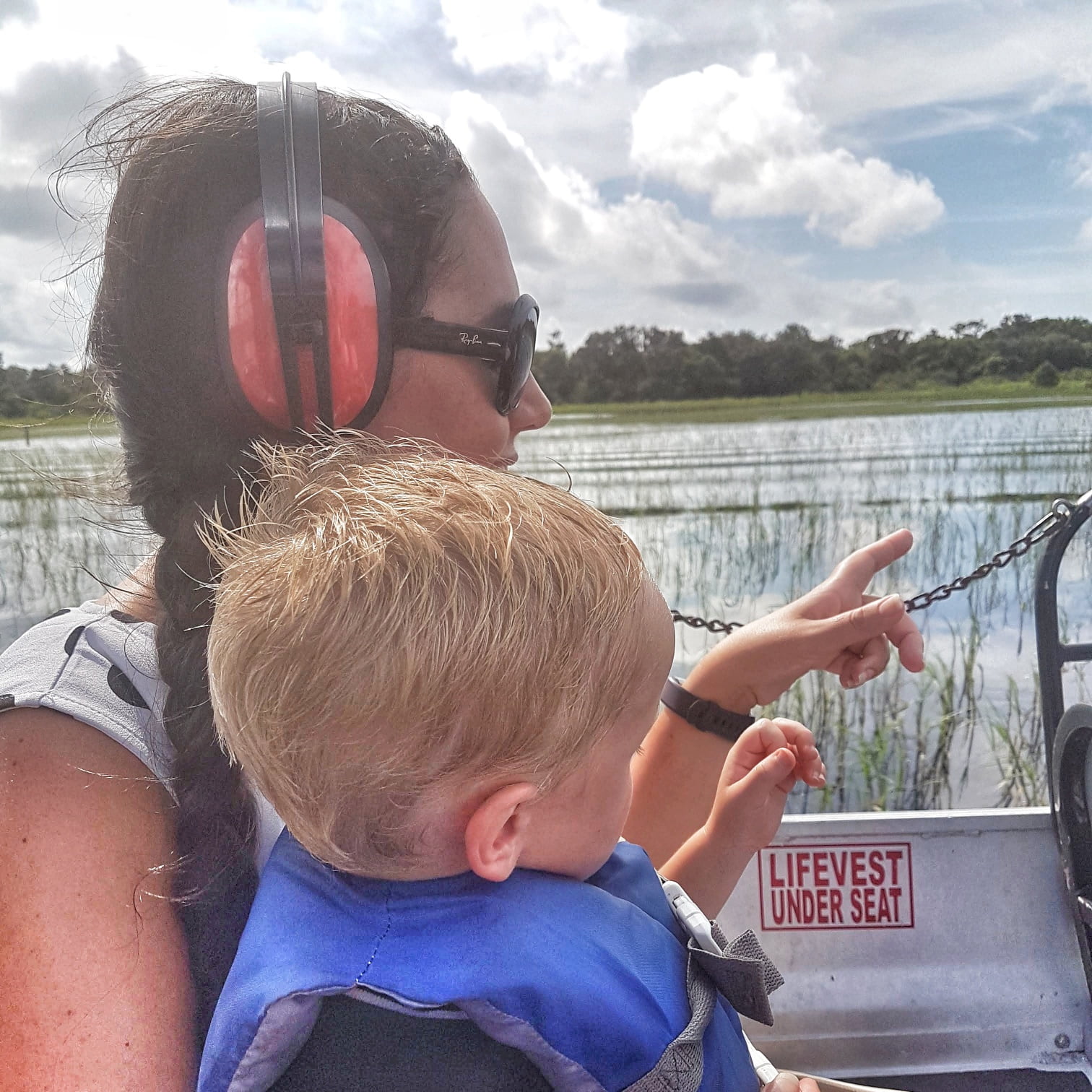 Here is a little taster!