If you are looking for something a bit more physically challenging to do in Orlando, which still has the 'thrill factor', you could try out Orlando Tree Trek. Pretend like you are Tarzan or Jane and swing through the trees.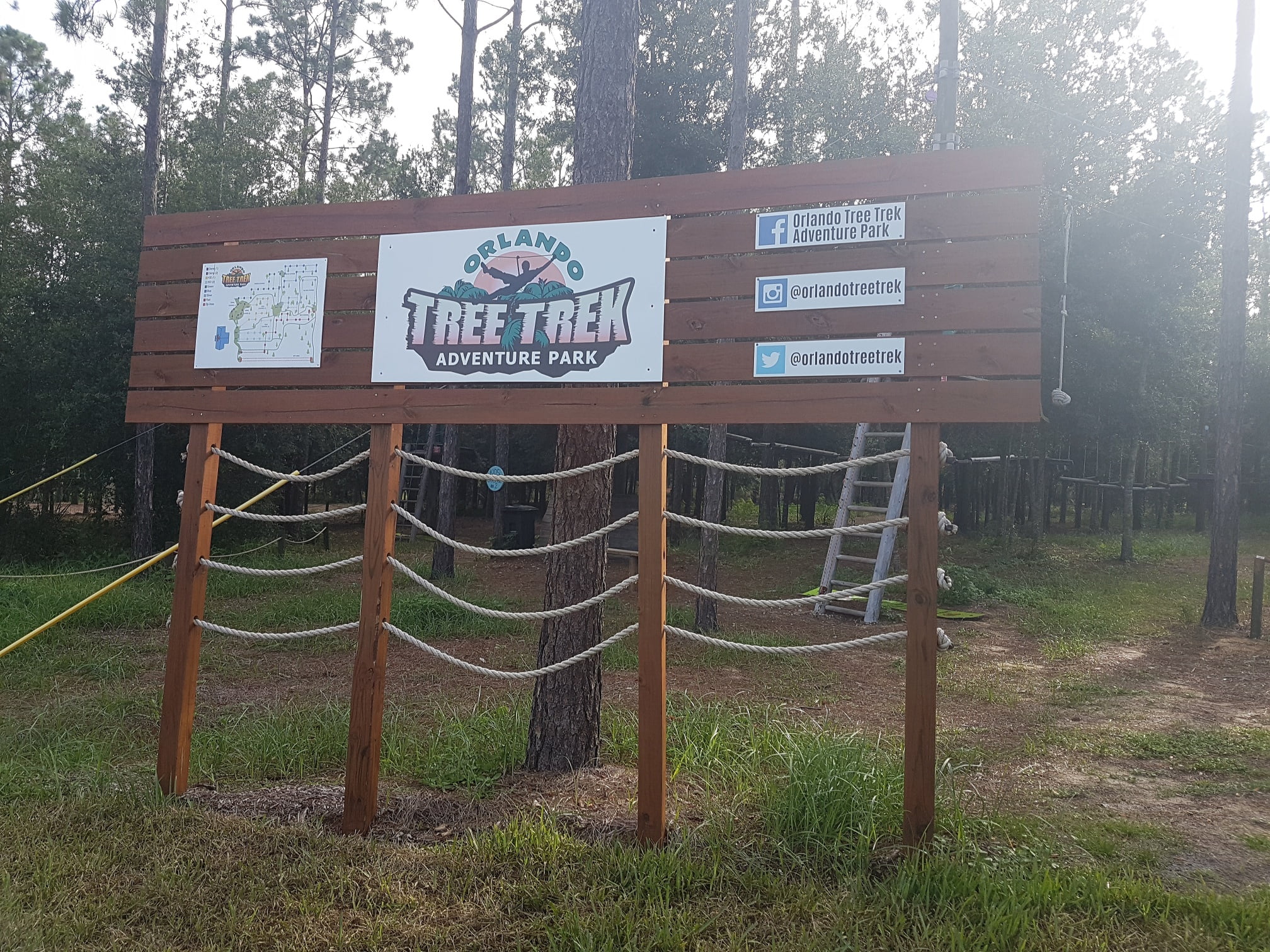 We spent an amazing few hours at Orlando Tree Trek – it really is an adventure not to be missed. It's a great opportunity to do something in Orlando that isn't Disney. I think sometimes when we think Orlando, we automatically think about all the Disney parks, but there is so much more to see and do.
If you decide to give the Tree Trek a try, book your adventure around the weather. The first slot of the day is a good bet as it can get very hot, and, during the summer you may get stopped by a thunderstorm.
The staff are super efficient, clearly very experienced and on-hand to respond to any issues you may have. You will complete a digital waiver as you enter and then harness up before your full safety briefing.
"Guide, guide, guide" is what you shout if you have any issues on the way around the course – clearly three times, so they know assistance is needed.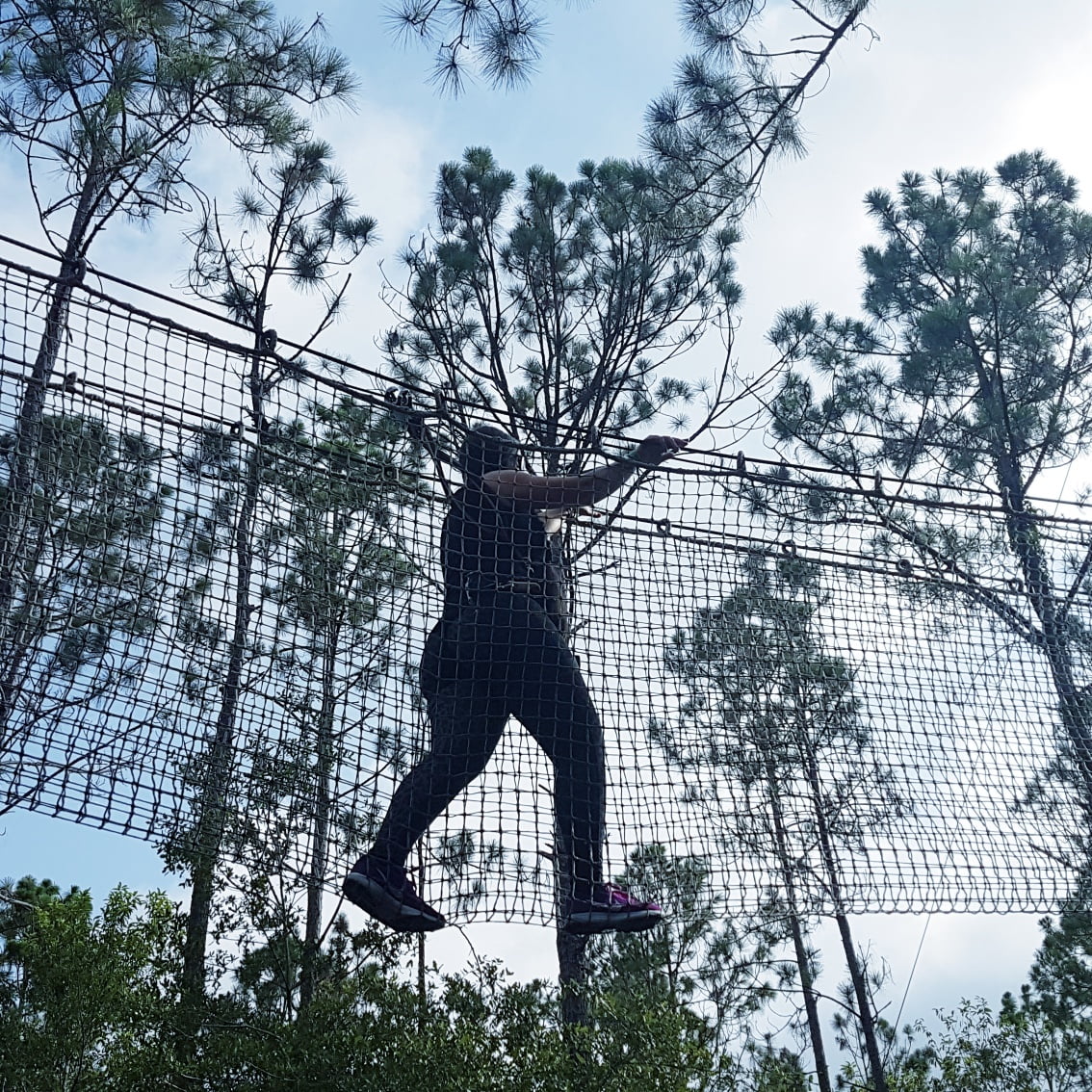 You get to try a small practice course before you set off, which is great, as there is quite a specific technique for moving around the course. It all sounds complicated at first but once you get the hang of it, you definitely get into a rhythm.
As you progress, the course gets harder and harder and you can challenge yourself further at each stage. The obstacles vary hugely, which makes the course really exciting as there is a new surprise every few meters, with each section finishing with a zip line.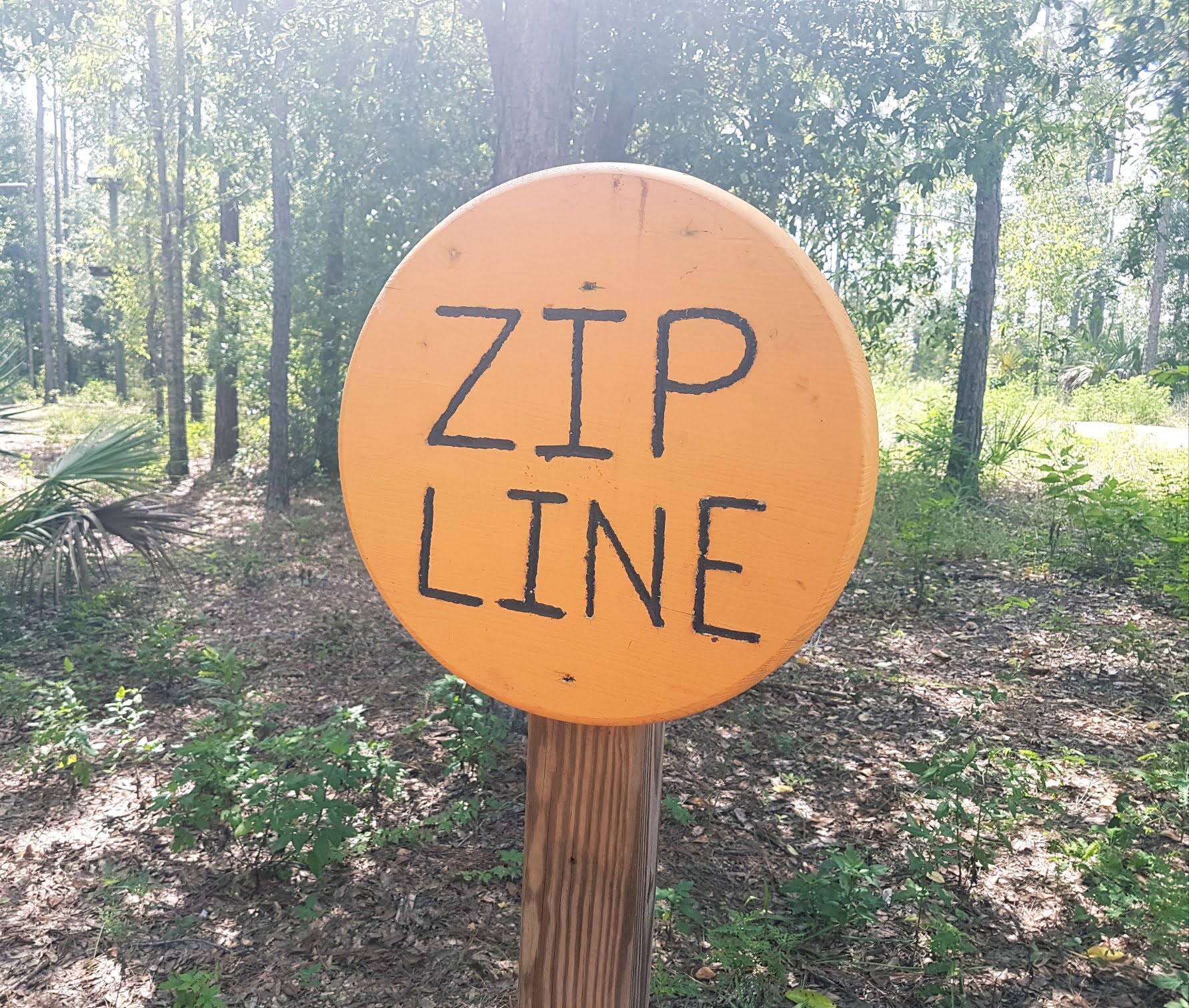 There are wires to walk along, stepping stone-type obstacles, lots of swinging obstacles, a tunnel, bridges and so on. If any of you have done Go Ape in the UK, it is similar to that but way more challenging and exciting.
To end your adventure you have a huge zip line. You can even race someone else as there are two wires side-by-side – so much fun and not to be missed!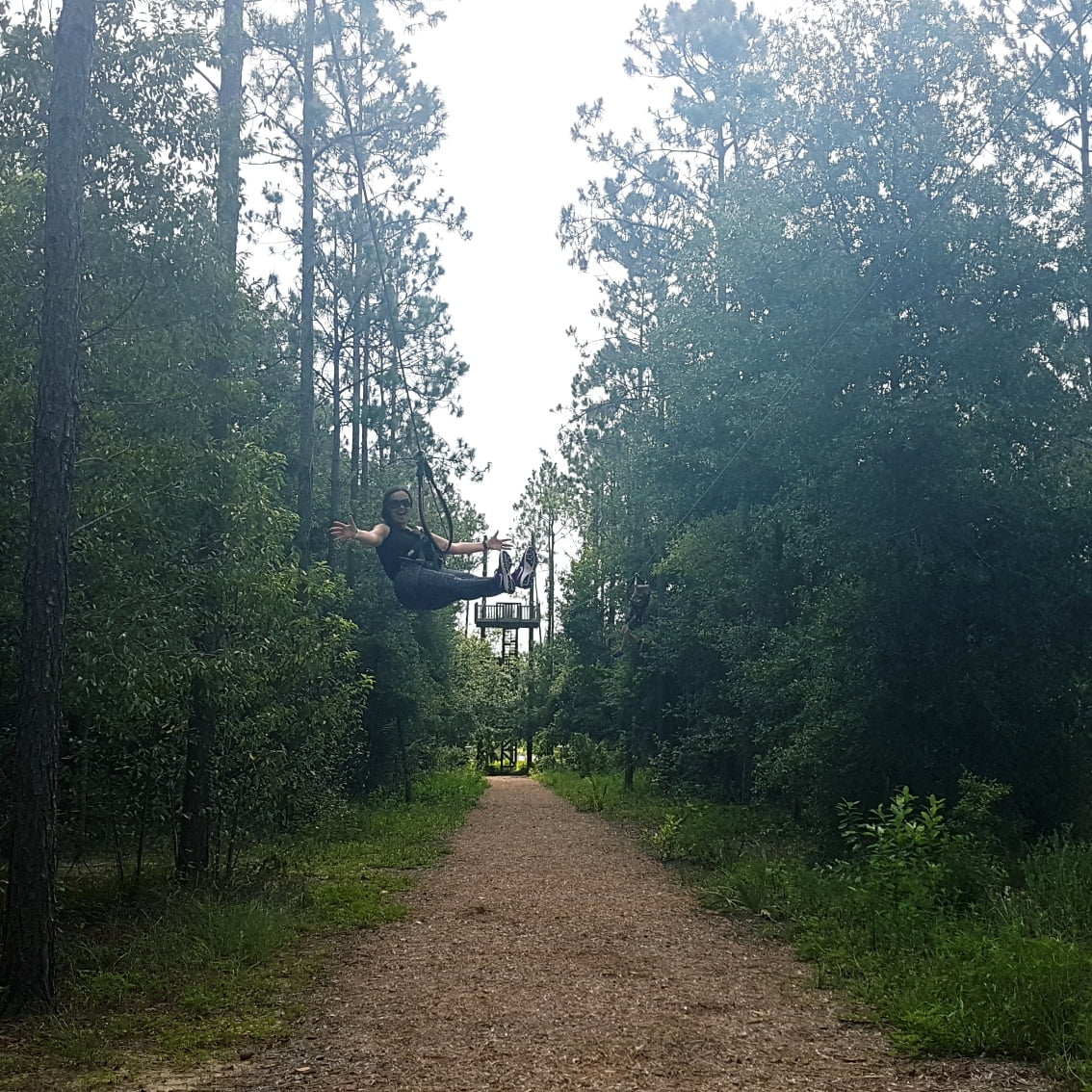 Our top tips would be to buy a wristband which entitles you to unlimited water – you WILL need it! I don't think we've ever collectively sweated so much in our lives! Also, wear something comfortable, sportswear is ideal.
Honestly, we really can't recommend this family activity enough. Even it you have someone in your party who can't or doesn't want to take part, the forest setting is a stunning place to just explore and watch everyone. Our little ones loved collecting sticks and playing "soccer".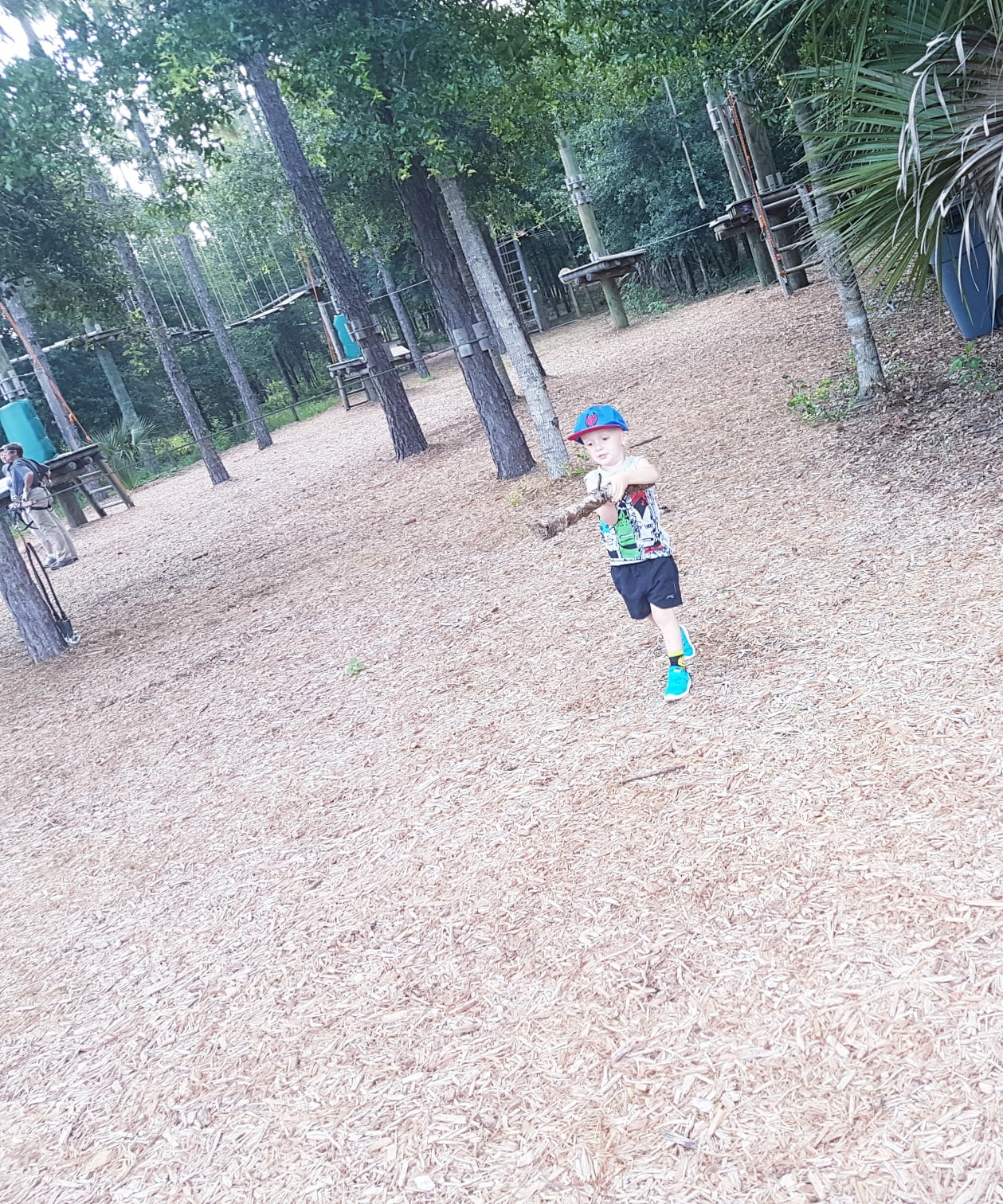 Does this sound like something your family would enjoy?