The weather has been amazing lately. Despite the lock down situation across the UK, one thing we have been lucky with is the weather.
If you are lucky enough to have a garden, yard or other outdoor space this means catching a few rays and soaking up some of that natural vitamin D.
Any outdoor space, whatever the size is a major advantage with children because it means they can play with water in the sunshine.
Here are five ways children can play with water outdoors:
Water guns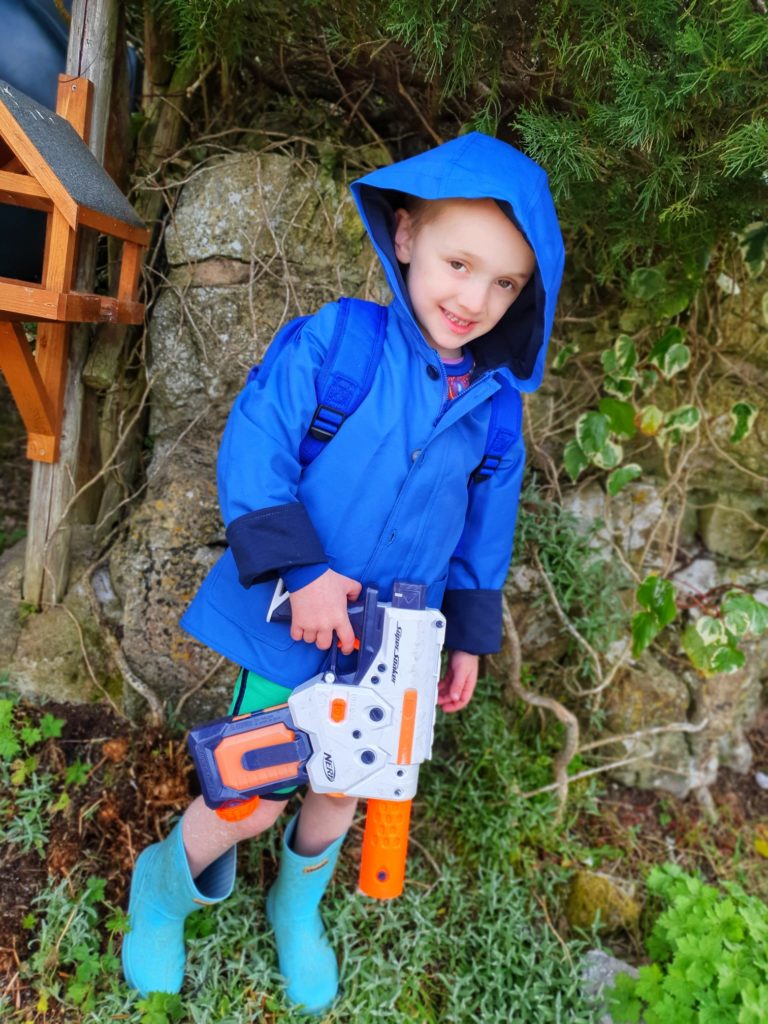 For as long as I can remember all our children have loved water fights. They get SO excited! We've collected a range of water guns over the years, but they love the NERF guns with the cartridges the most. They can easily refill these themselves from a bucket of water or an outside tap.
We've had tons of water fights lately with the weather being so warm, but even when it hasn't been red hot the children have loved loading up their water cartridges, stashing spares in their rucksack, over a waterproof jacket and jumping in their wellies.
I'm loving this blue jacket from La Coqueta, (a Spanish brand of children's clothing) at the moment. It's ideal for this time of year as it is so lightweight. The cuffs look super cute turned back and the little man is all ready to go and blast his big brothers and sister with water.
Water balloons
These come in huge packs and are normally very cheap. I won't lie, I'm not a massive fan of these. They take ages to fill up, minutes to pop and then ages to pick up.
Not my favourite water play activity, BUT, children love them and older children may well be able to tie them up by themselves.
In order to make things a bit easier on you, make a game out of tidying up the burst balloon bits!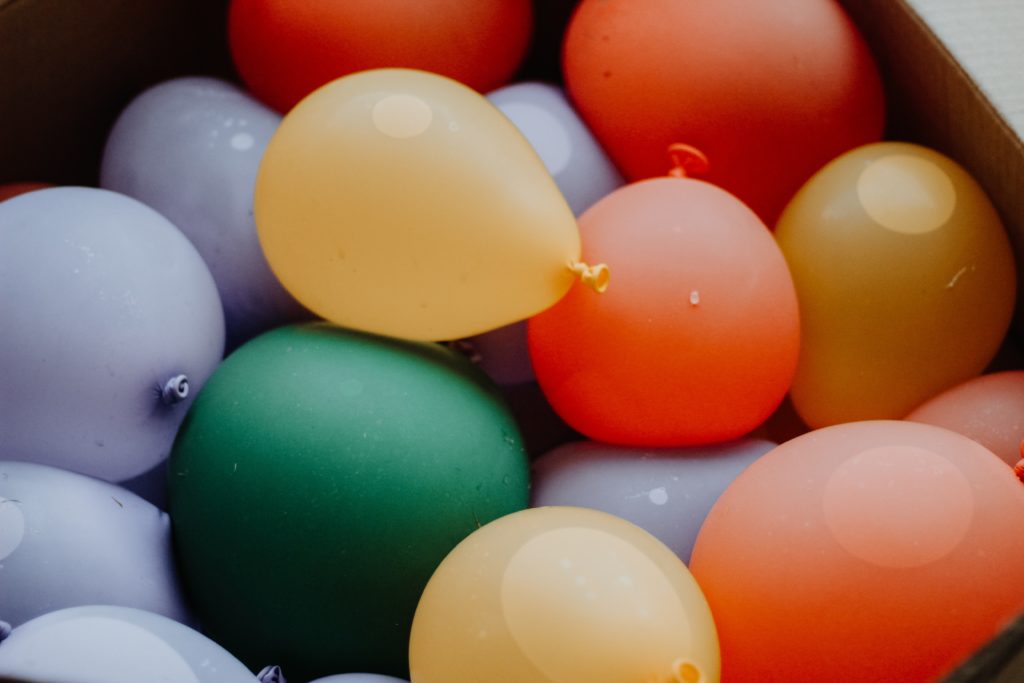 Water tray or table
These are ideal for toddlers. The kinds of tables toddlers and small children can stand up against and splash and play. If you don't have a play table for water, a small bucket or sink bowl will do just fine.
You can add in a few bath toys, or just a few plastic cups – anything that they can play with in the water. Children love tipping water from one container to another, so it can be anything they can safely play with.
Sprinkler
Sprinklers can be tons of fun. Jump in, jump out, run through, try and dodge the spray – endless fun.
Ours has taken a battering over the years, but nothing a bit of heavy duty tape can't sort out. Just connect the hose up and away you go.
Paddling pool
Paddling pools come in all shapes and sizes, meaning there is one to fit every garden or back yard. Clearly it's the type of pay that requires constant supervision, but children can have hours of fun when the weather is warm enough.
This is a collaborative article.