I think all parents would agree that there is nothing sweeter than the soft, smooth skin of a newborn. Even overdue babies that get that those overcooked, cracked bits (as we well know) still soften up really quickly in the main. As babies start to grow, you want their skin to stay that soft and smooth for as long as possible. Here are five simple steps to keep their skin pampered and feeling good.
1. Rethink bath time
We have always had bath time as a nightly ritual, part of the wind-down before bed process. It's just something we have always done and the children really look forward to it. Having said that I know plenty of parents that have 'bath nights' and maybe only bath their children once or twice a week. Just make sure that if you are using this approach you use sponge baths around the nappy area, mouth, and any skin folds (around armpits, thighs, and double chins), this should do the trick.
Choose your baby wash wisely, especially if your children have sensitive skin, otherwise you may do more harm than good. With the Childs Farm's baby range you can be sure you're giving your little one's skin the best care possible. All their products are clinically tested and approved as suitable for use on newborns and upwards – even those with sensitive or eczema-prone skin. Their hair and body wash for babies is super mild, and fragrance-free and cleans from head to toe, it contains Argan oil to leave baby's skin completely hydrated.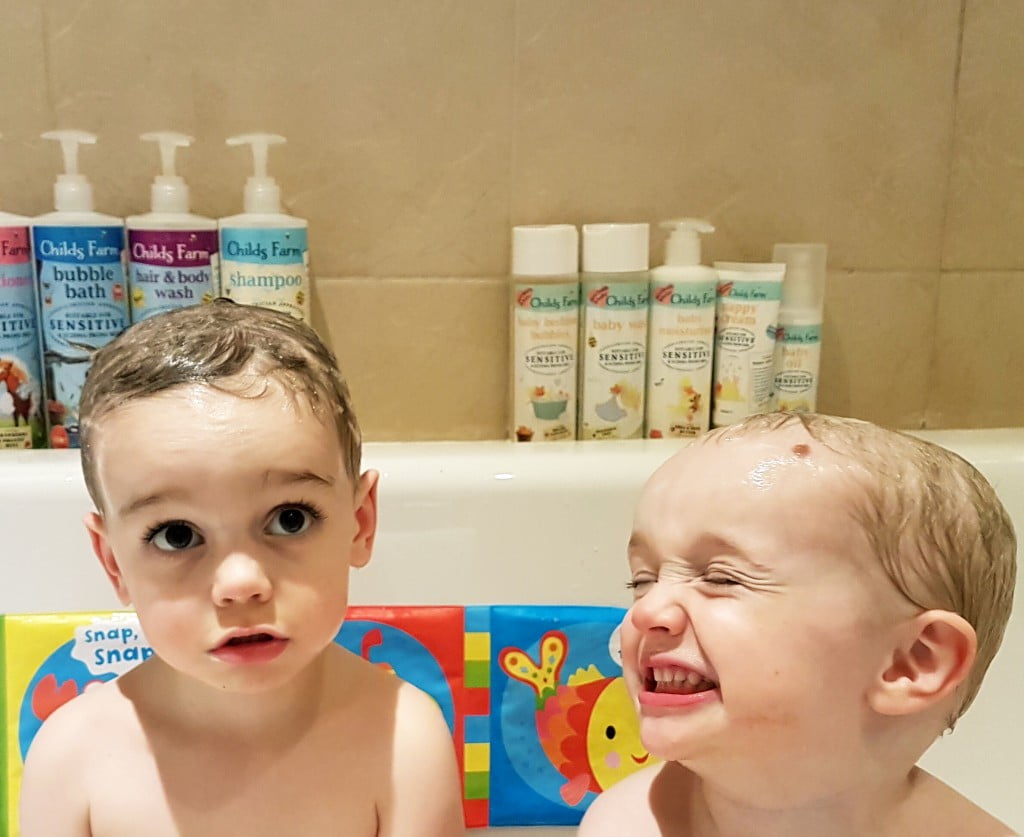 2. Block the sun
Not a huge issue in the UK during the winter months but don't get caught out. When you take your baby out in the daytime, use these items to cover and protect  their tender skin:
A hat
Tightly woven clothing with long sleeves and legs
Sunglasses with UV protection
A broad-spectrum sunscreen with a sun protection factor (SPF) of at least 15