Have your heard of Bluestone? We've been holidaying at Bluestone with our family for the last 5 years now, recently making our sixth visit, this time as part of the #bluestonebloggers programme.
Bluestone is set in the the heart of Pembrokeshire National Park, surrounded by the most incredible countryside, with beaches nearby too if you have time for that.
If you've been to Center Parcs before then some of what you'd expect is similar. You queue up to check in whilst in your car, you are assigned a lodge, you park up, unpack and then return your car to the car park, only bringing it back to your lodge when you are packing up at the end of your stay.
Other similarities include the length of stays, normally a long weekend, mid-week, or a whole week. We've been to Center Parcs a few times over the years and we've had a lovely time but we much prefer Bluestone – read on to find out more.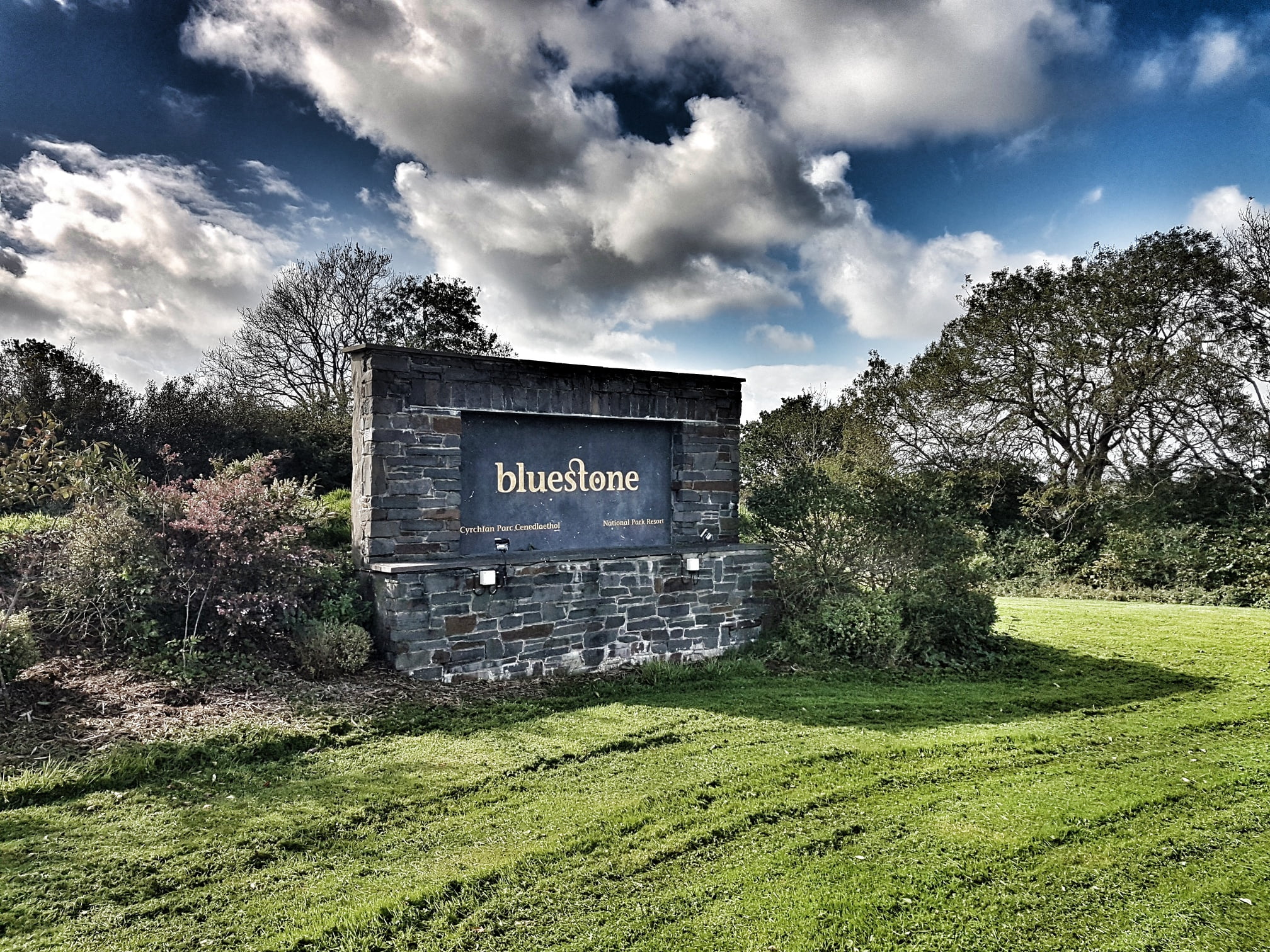 The accommodation
The accommodation at Bluestone is far to superior to Center Parcs in our opinion. The lodges look so rustic and really fit well with the landscape. There are loads of different styles and sizes to choose from depending on the size of your party.
Lodges are operated with a key card system, they have bike racks outside and all the mod cons inside. They are so clear, modern and well presented inside you will feel relaxed as soon as you walk through the door.
Lodges have dishwashers, plenty of cups, plates and utensils, a TV and DVD player, as well as soft towels and bedding. The lodges are ready to receive families, with stair gates fitted and high chairs. They even have plastic cups, plates, bowls and cutlery for small guests to use, which all means you can travel a bit lighter.
The bathrooms are lovely and family-friendly. The showers make you never want to get out, as the endless hot water falls from the powerful, large shower heads – you know the type of showers I mean!
Many lodges have wet rooms which work really well with children, there is even a special sponge sweeper to get rid of the water afterwards and a heated floor to make you extra cosy.
The lodges are open plan, yet also cosy, the carpets are luxury and nice to walk on and the views across Pembrokeshire, well – stunning!
The Spa
The Well Spa is located in the village centre at Bluestone. In all the times we've been we had never tried it, so this year we thought we'd give it a whirl. The spa is only open to Bluestone residents, but you need to book in advance to have your choice of times and treatments.
If you book a treatment that lasts 50 minutes or more, you'll get two hours use of the Thermal Spa included. If you don't want to have a treatment you can pay to just use the Thermal Spa, which can be very relaxing on its own.
You'll be able to get hot in the saunas, clear your head in the steam rooms and invigorate your body in the ice pod – my personal favourite. There are experience showers, a hydrotherapy pool with an outdoor area, a relaxation area and somewhere to sit and have a drink, some fruit and nuts.
Every guest gets a towel and robe, but don't expect slippers. You can of course take your own though.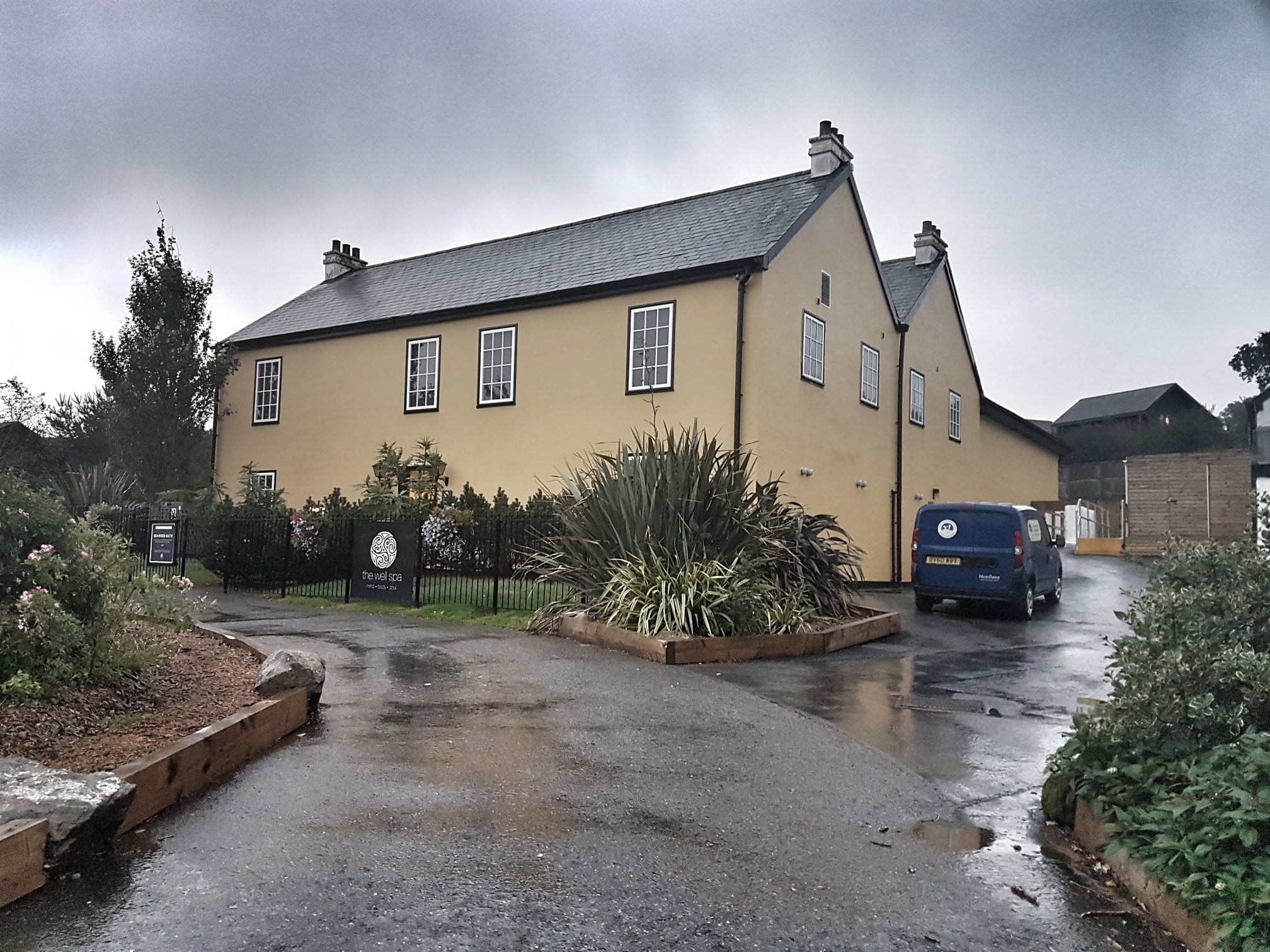 The walks
Once at Bluestone you will see LOTS of golf buggies. Guests can hire golf buggies and bikes at Bluestone but we hardly see any bikes and everyone seems to have a golf buggy. We've never hired one in all our visits and we always find it quite shocking how many people do.
Many people will say they are a must with young children, many complain about the hills, but really, unless you have a mobility problem or a mobility scooter you should be fine. We don't have pushchairs anymore, but when the children were younger we simply put them in the pushchair or the baby sling or carrier. Now they all walk with a few shoulder rides thrown in.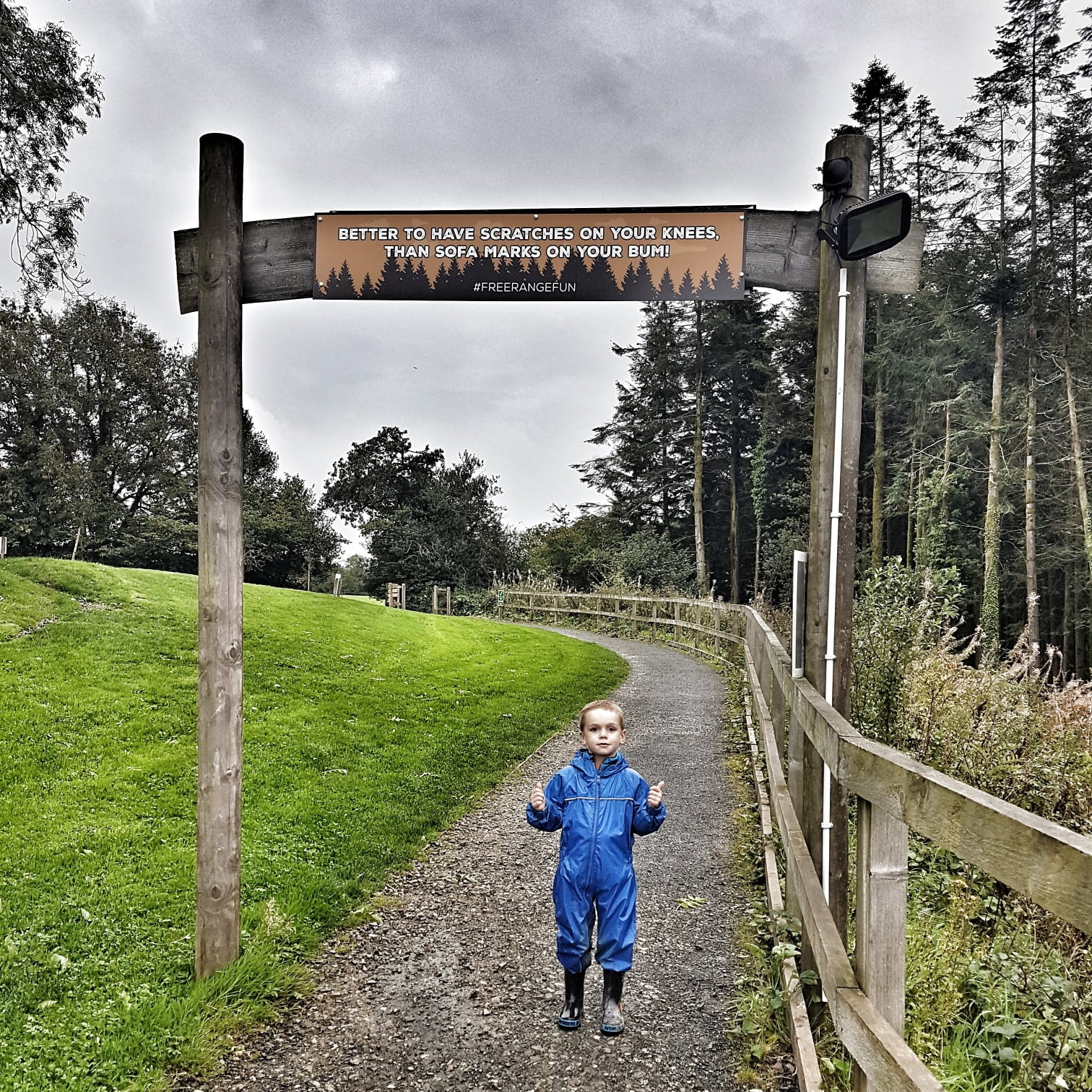 Whilst Bluestone are clearly onto a winner with so many people hiring them it never quite sits with the overall message of Bluestone which is 'free range fun'. They promote an active approach to life but then everyone you see doesn't walk more than a few meters – I find it a little odd.
We love walking around Bluestone and trying different paths and routes to things. There are lots of nice walks around the site without going back in your car, which we love. We followed the red route this time and it was just stunning. We walked along paths, through fields, through a forest and then climbed back up by ascending a wooden platform, then winding back through the park to our lodge.
If you love walking and exploring there is plenty of that at Bluestone and what's more, the trails are empty as everyone is riding around on buggies!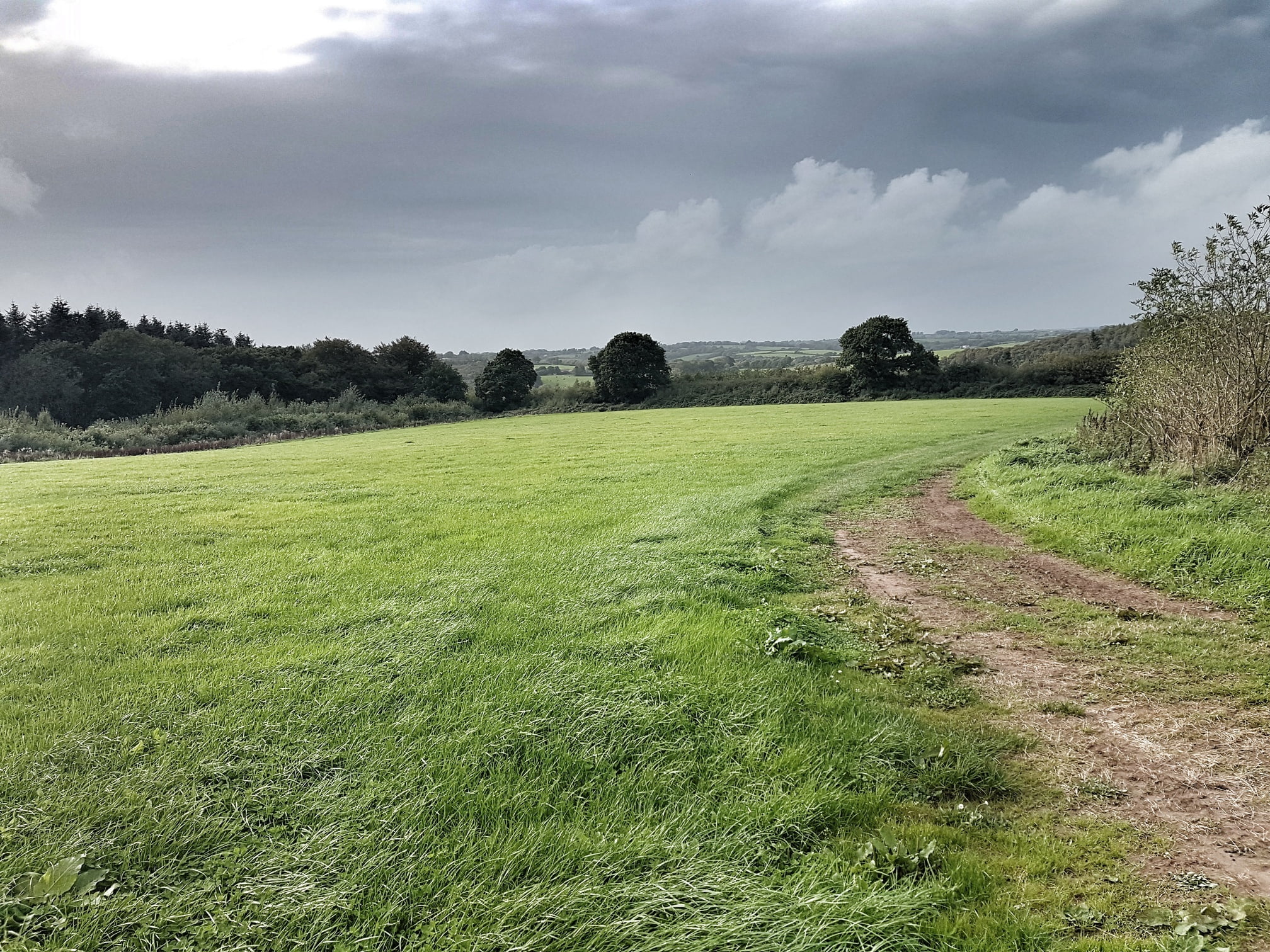 The shops, bars and restaurants
Do't expect tons of shops, bars and restaurants in Bluestone – that's kind of why we like it though. The choice is limited but with such lovely lodges, why would you want to spend the whole time away from them.
Currently there is a lovely coffee shop in the village, selling dreamy cakes, ice cream and milkshakes. There is a pub, and a couple of restaurants also in the village, and then Camp Smokey down in the woods and things like the restaurant and bar in the Activity Centre, and a chippy too.
Watch out for opening times as they all differ – the only thing open late is the Knights Tafarn.
There are plans underway at Bluestone for a SkyDome, which will bring the outdoors, indoors, this will mean a few more food and drink options but that isn't the focus of the project which we are relieved to hear.
There is one main shop in Bluestone, which is really well stocked and not as extortionate as many resort shops elsewhere. Most people who come to Bluestone come well loaded with food and drink, so only need tops ups or emergencies anyway.
The Blue Lagoon
The Blue Lagoon is the swimming area at Bluestone. It is open to the public, but only after 12 pm, so there's a whole morning when only residents are able to use the facilities.
There are a couple of flumes, a large swimming pool with waves every 20 minutes, a lazy river that goes outside, and an outdoor Jacuzzi if you are feeling brave. Back inside there is also a gated water play area for little tots and then another small play area for slightly older children.
There is also a poolside cafe, a small cafe upstairs in the centre and plenty of seating poolside.
There are both male and female changing areas as well as lots of family changing cubicles of different sizes, complete with baby change tables and toddler seats, as well as changing benches.
The Blue Lagoon hasn't changed since we started holidaying at Bluestone years ago. It's a great place to spend a fun few hours as a family, our children love the water, so it's somewhere we visit every day during our visits. It does appear to be showing it's age a little now, but we thoroughly enjoyed our time there – especially the lazy river!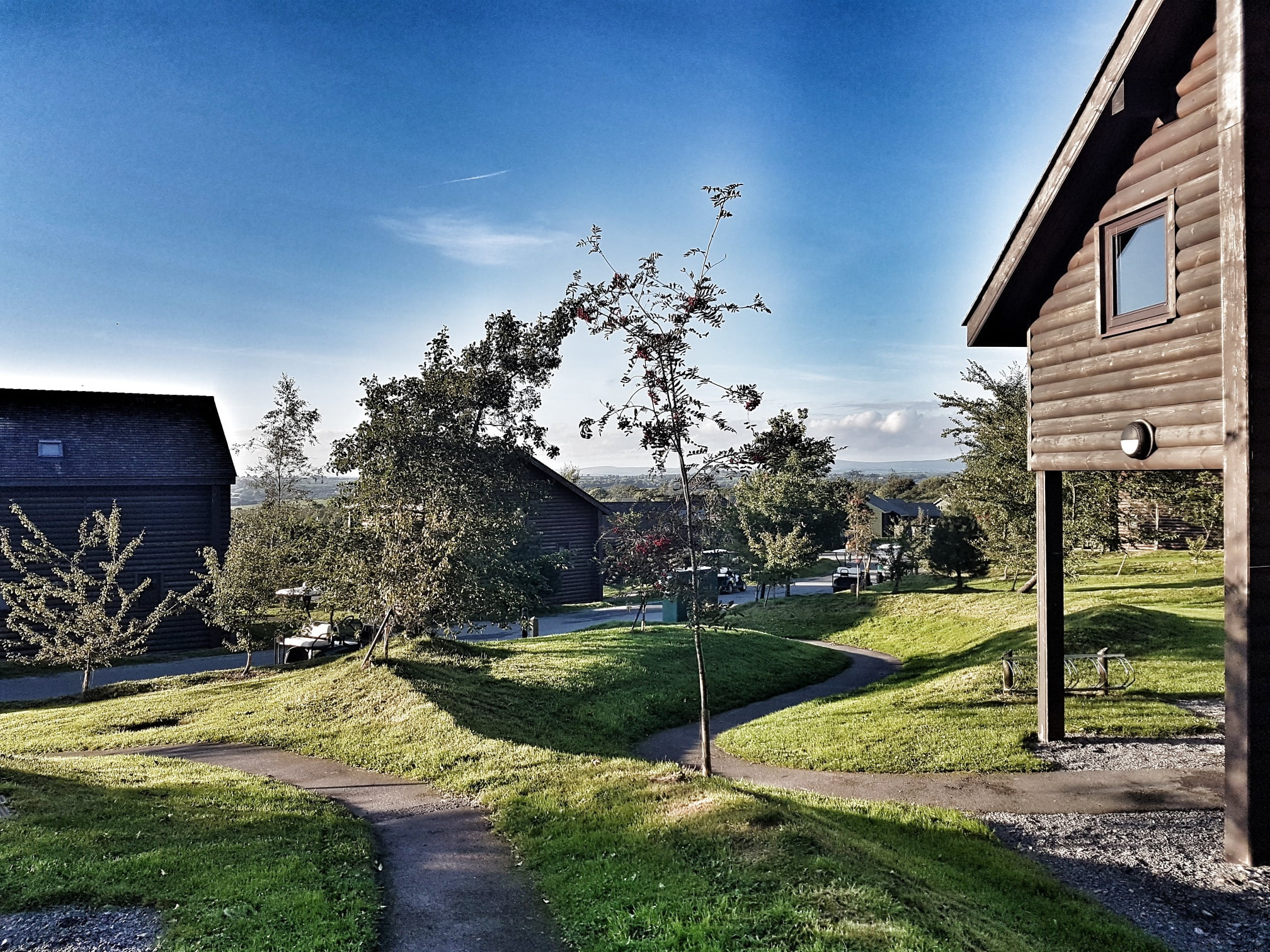 The Adventure Centre
The Adventure Centre is located near the Blue Lagoon and not far from the entrance to the resort. It's a great place to hang out as a family. I don't think It's changed in all the years we've been coming, so it's possibly due a bit of an upgrade but it's a lovely place to be if the weather is especially wild, which it can be at Bluestone.
The play constructions are rustic, so very in-keeping with the Bluestone style. There is also a smaller soft play, bouncy castle and mini golf area.
During our stay there were staff with bubbles and making balloon models, which the children loved. The sky track and climbing wall are also located here, so if your children are over 6 they might enjoy a go.
You can nip upstairs to the bar and grab a wine, coffee, beer, whatever you fancy, and bring it back down to watch the children play. You can even take your own picnic in there and use the picnic tables if you like. We saw a few families doing this.
There are plenty of high chairs, sofas, bins and toilets nearby. The toilets thoughtfully have a large play pen in them, so you can even pull up your trousers with two hands, without having to hold onto a child – so simple, but something that will be hugely appreciated by parents!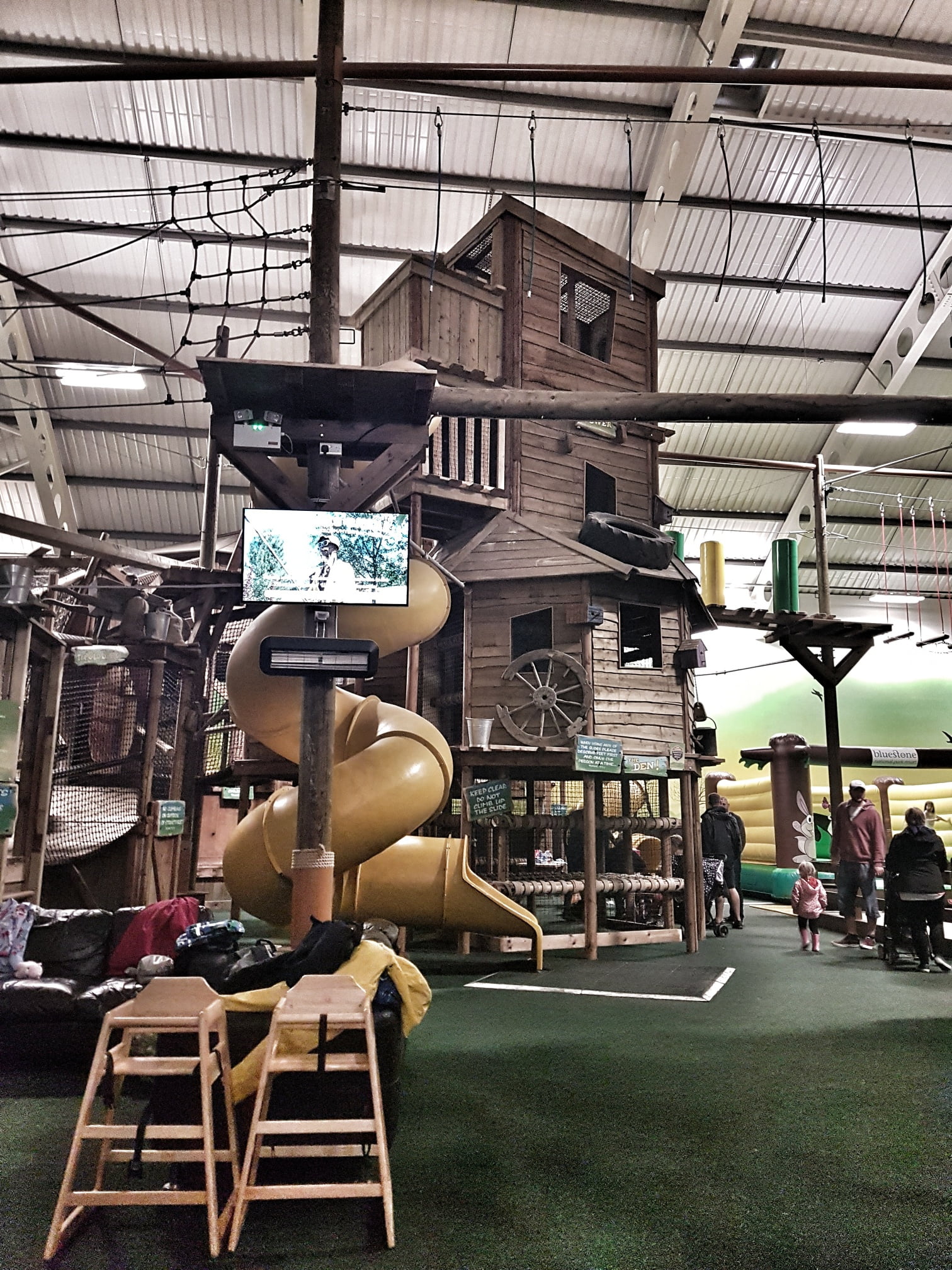 The Activities
You are able to book a range of activities at Bluestone. Some are for children to go without parents and some with. If I'm honest some seem rather expensive, but the children thoroughly enjoyed the activities they did and the staff really are fantastic.
These happy little explorers had a whale of a time looking for bugs and then searching for a fairy another day. You do need to book in advance, as places are limited, so check the activity guide before you leave.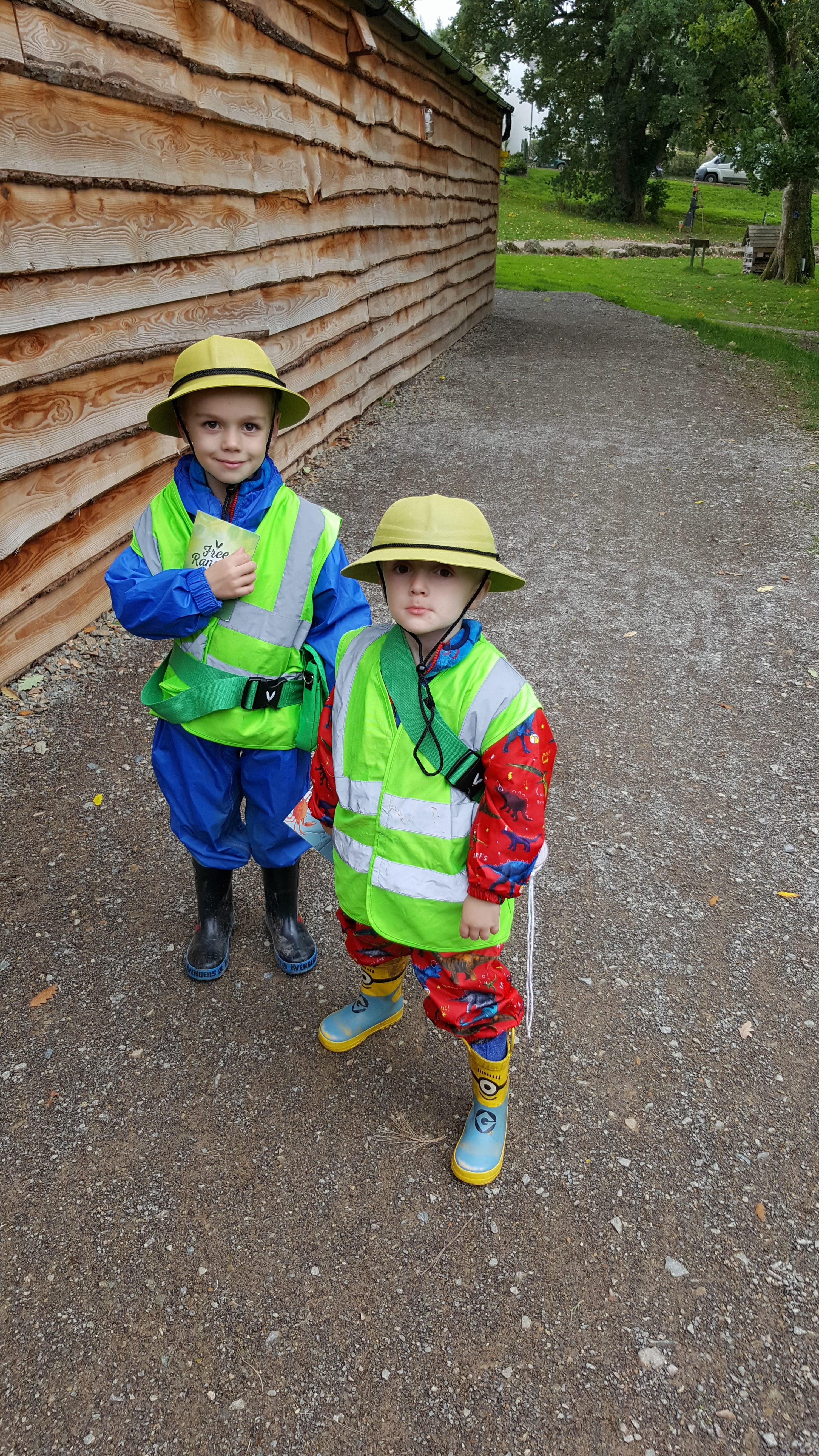 The Staff
The staff at Bluestone are very polite and courteous and also very responsive to any needs or concerns you may have. On our first night our fridge stopped working. After a quick call to security (the only people still working) two lovely staff arrived with a freestanding fridge which had been pre-chilled for us to use. The next day someone came to repair the fridge and we were left with both fridges to use.
Really fast, impressive service Bluestone!
Here's a little look at what you can expect on a trip to Bluestone – it's such a fun filled family week, always too short for us, we never want to go home!