Have you visited Center Parcs before? What about Bluestone? Now the biggest difference is that there is currently only one Bluestone, but multiple Center Parcs, so if you are looking for choice and options on location then you are likely to be better going for a break at Center Parcs.
That's not the only thing to consider of course, so I've put together a few of the things you might want to think about when planning your family trip.
Ultimately, both offer a similar type of holiday – lodge accommodation in a forest setting with activities and an indoor waterpark. You will need to think about what other factors are important to you before booking.
Cost 
Generally speaking you are going to pay less going to Bluestone than you are at any of the Center Parcs locations. A few years ago Bluestone offered seriously good bargain breaks for families, especially if you could go with younger children during term time. This made for an excellent value for money holiday.
Whilst Center Parcs also had some good term time rates, Bluestone beat them on price. Whilst the difference isn't so huge these days, you will still pay less in the main for a Bluestone break with the family.
School holiday dates – which, let's face it most of us need, are exceptionally high. For example, a 4 night break at Center Parcs in a 3-bed lodge is around £1800 during Easter 2022. Comparable accommodation at Bluestone is sold out for those dates, so I'm guessing that was more affordable.
May half term is also sold out at Bluestone, unless you want an 8-person lodge, Center Parcs is around £1600 for a 3-bed place.
If you want to go in the summer holidays, for Bluestone you are looking at around £2500 for 4 nights and around £1600 for something similar at Center Parcs. This is quite interesting as Center Parcs seems more affordable in the peak season, if you are happy in the basic accommodation that is. If you want the top quality accommodation, you are looking at more around £2400 for 4 nights in the summer holidays. That's a lot of money when you've not even left the UK!
Facilities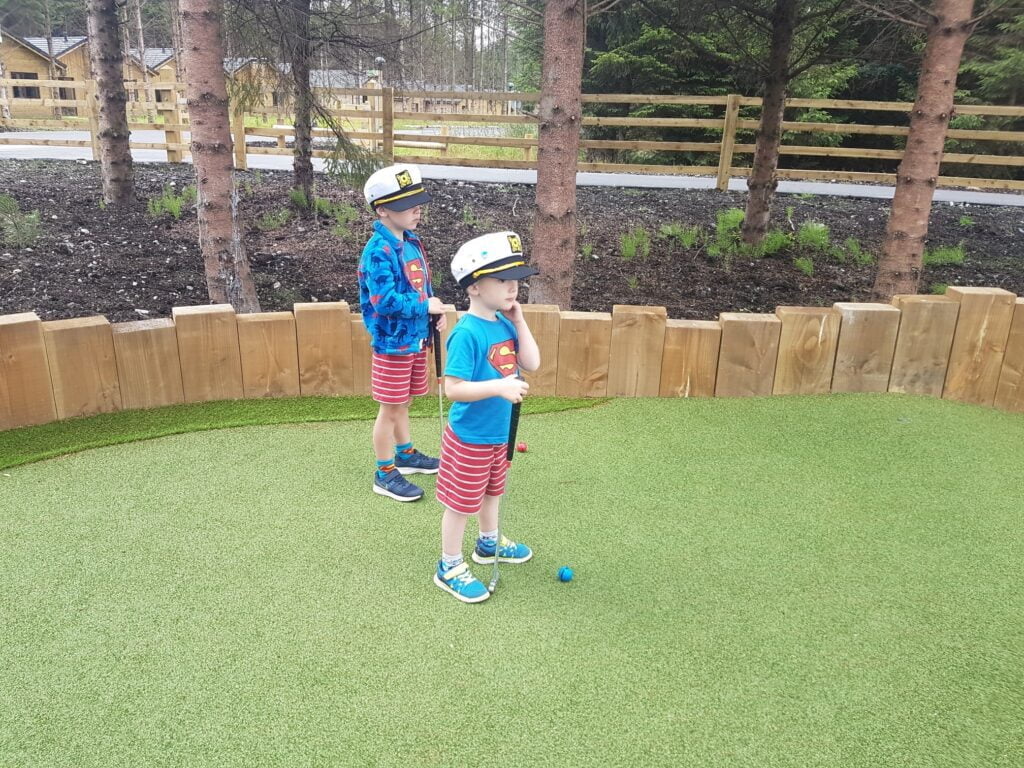 Generally speaking there are less facilities and activities at Bluestone compared to Center Parcs. That being said, Center Parcs is larger than Bluestone, so you would expect that.
The pool area is probably more impressive at Center Parcs, but some locations are better than others. The older parcs are getting a little tired looking and are in-need of a re-vamp. The waterpark area at Bluestone is smaller and less impressive I would say, but clean, well maintained and lots of fun.
As far as activities go, we've had a mixed bag over the years with Center Parcs. When the children were very small and we booked things like the baby sensory or music classes we found them chaotic and a waste of time and money. For the older children though, things like the high ropes courses were well worth it, despite being rather pricey.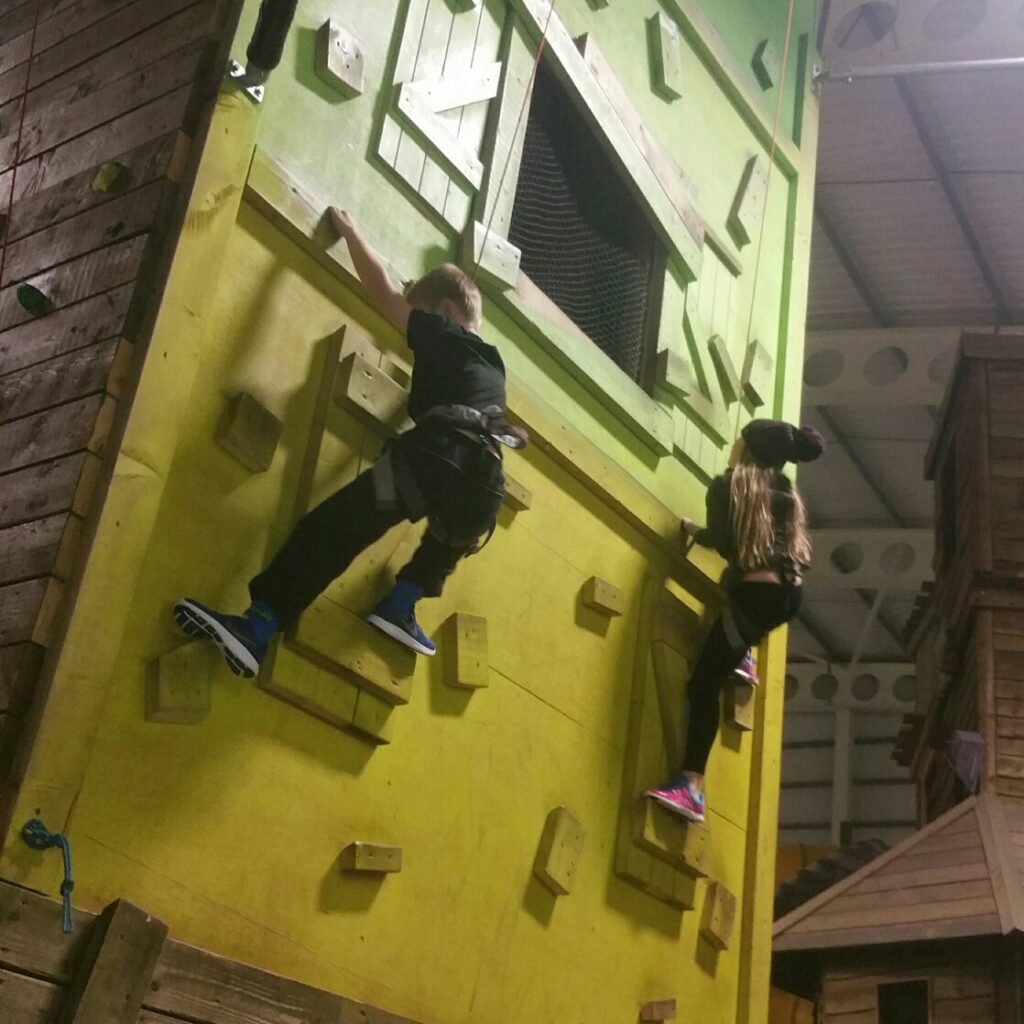 The most recent Center Parcs we visited was Longford Forest in Ireland. The activities there were really good and the children had a great time, although our judgement was probably clouded by how new and shiny everything was! There are probably more activities on offer at Center Parcs and more choice in general but that doesn't mean they are better.
Our children have enjoyed some fun activities at Bluestone over the years too. Things like movie nights, with other children their age, tackling the climbing wall and high wires, as well as being outdoor detectives and doing nature art. All the activities at Bluestone have always be run very well, by enthusiastic staff.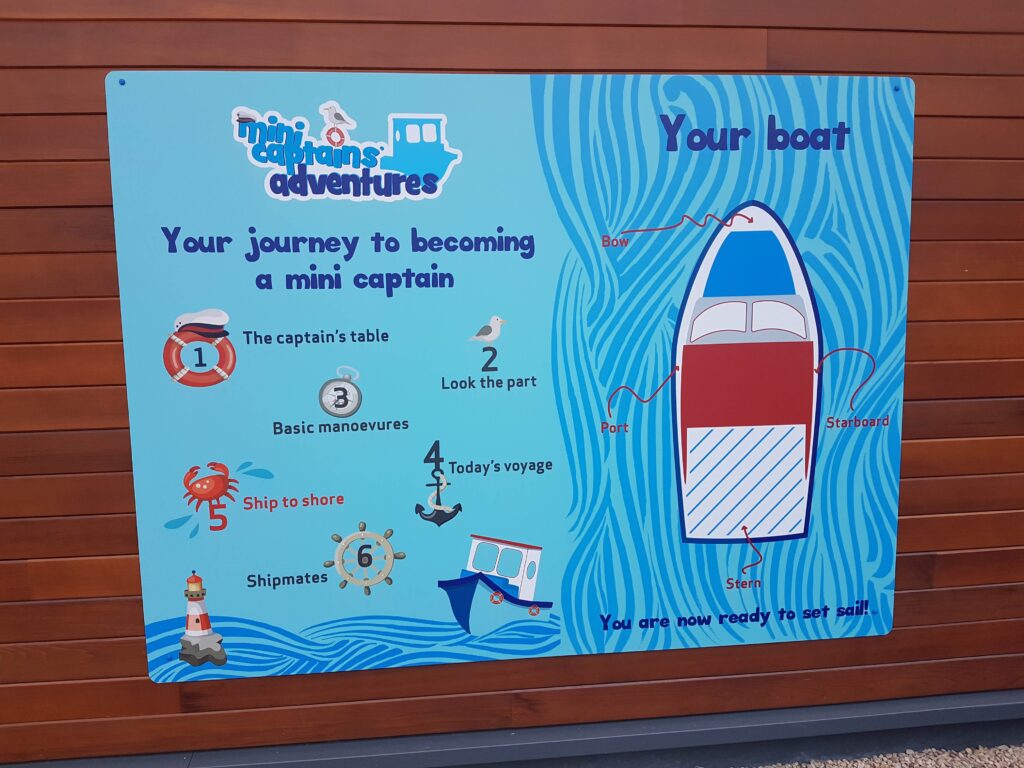 Accommodation 
The accommodation differs wildly across Center Parcs sites. The luxury accommodation is lovely, but very pricey. There are tons of different types of accommodation, to meet a range of needs and sizes of family. Some parcs are certainly better than others and some accommodation we've tried there we wouldn't book again as it was either too small or not worth the money.
There are lots of accommodation options in Bluestone, and I would say that in general the quality of the accommodation is better for less money. They don't have any accommodation with hot tubs and there are no tree houses, like Center Parcs, so if that's the kind of thing you are after, you will be disappointed. All the accommodation at Bluestone is very spacious. As a family of 6, our preferred lodge is the Gateholm Lodges, offering an open plan living space on the top floor with the sleeping area and bathrooms downstairs. We also love the Skomer Lodges – The downstairs living area is the real heart of the Skomer with plenty of space for everyone to relax together. The living space opens out into the large private decking via double patio doors into a sizeable garden making it feel even bigger.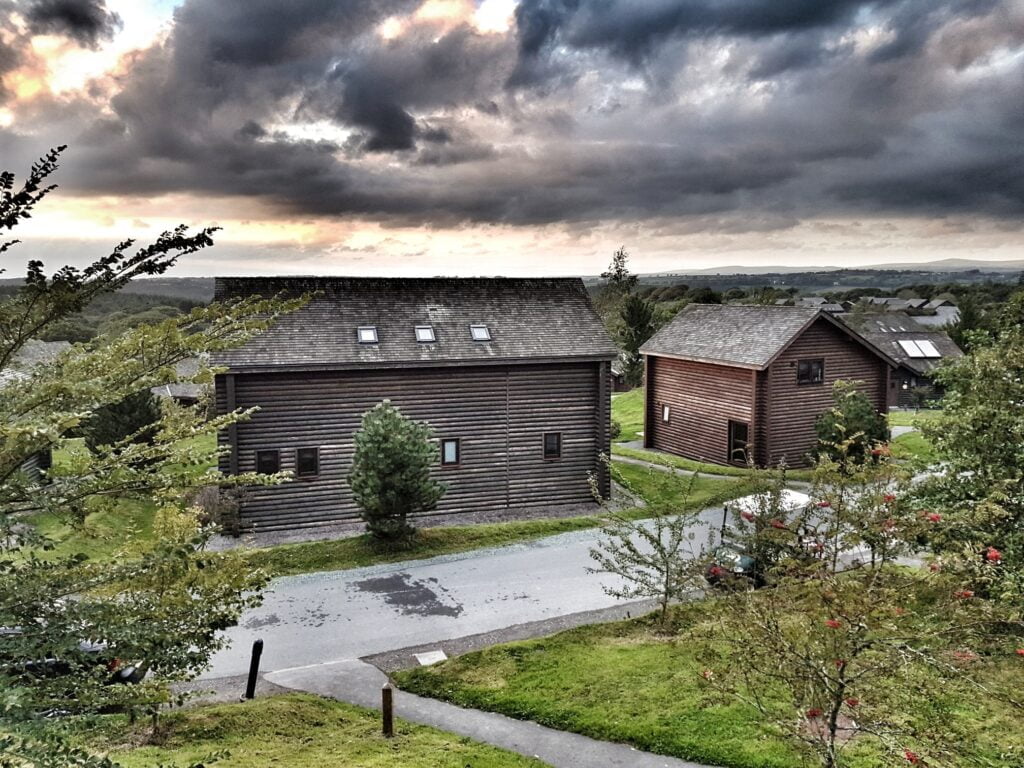 Eating out
We tend to mainly cook our own meals on a holiday like this, minus the odd lunch or dinner out (often on the first or last day), however there are always lots of ice creams and snacks consumed, so it's good to have the options.
Without a doubt the options for eating out are better at Center Parcs. There are just more of them, so you have the choice. If this is important to you, then you may find Bluestone a bit limited. If you've gone for a peaceful break, this might not bother you as much.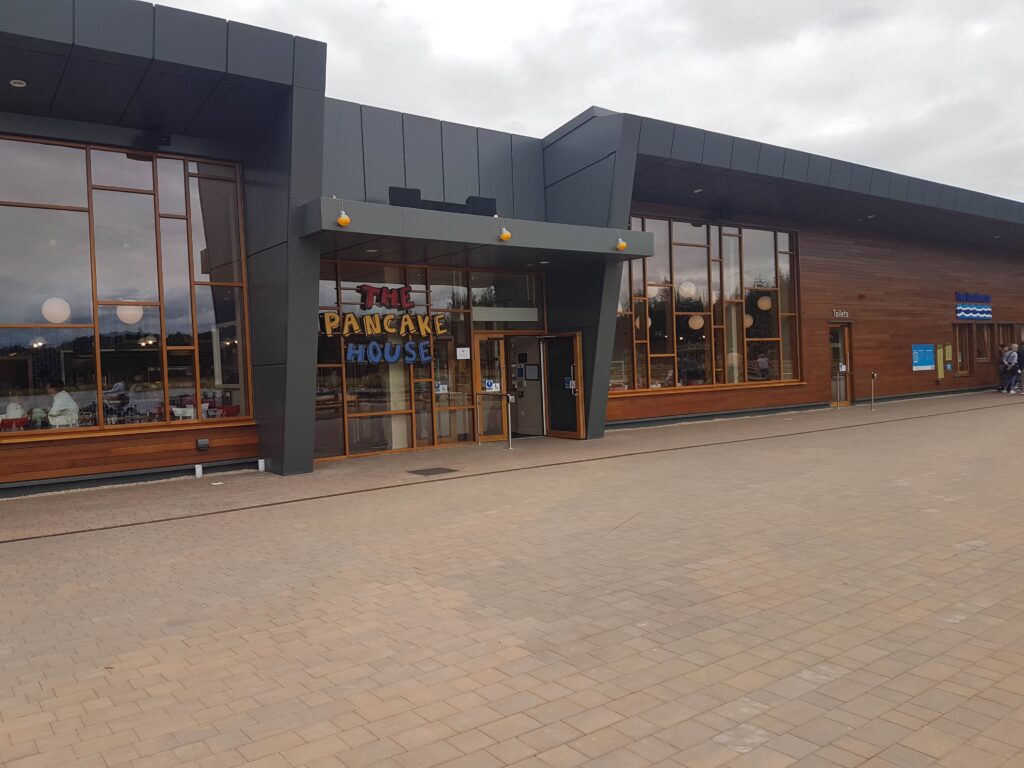 Center Parcs locations in general have lots of options for eating out for lunch or dinner and lots of nice bars and places for snacks.
Whilst Bluestone has far fewer, what they have is very nice. Our children are particular fans of the Ice Cream parlour!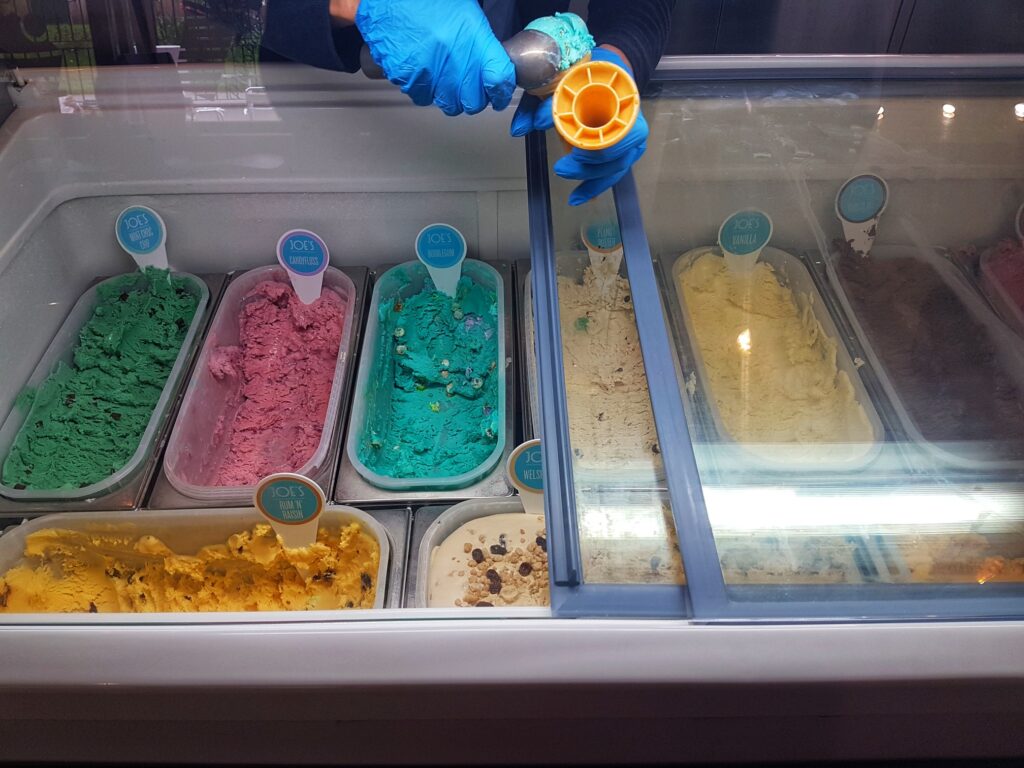 Spa
Both Center Parcs and Bluestone have spas, both are lovely. If you can find the time, have someone to watch the children, or if you can tag team with your partner, they are worth a trip for a spot of relaxation. We've not been often, but the times we have were bliss.
Like the water parks and other facilities, the spas at the different Center Parcs are not equal, some a certainly better than others, so choose your location carefully if this is an important requirement for you.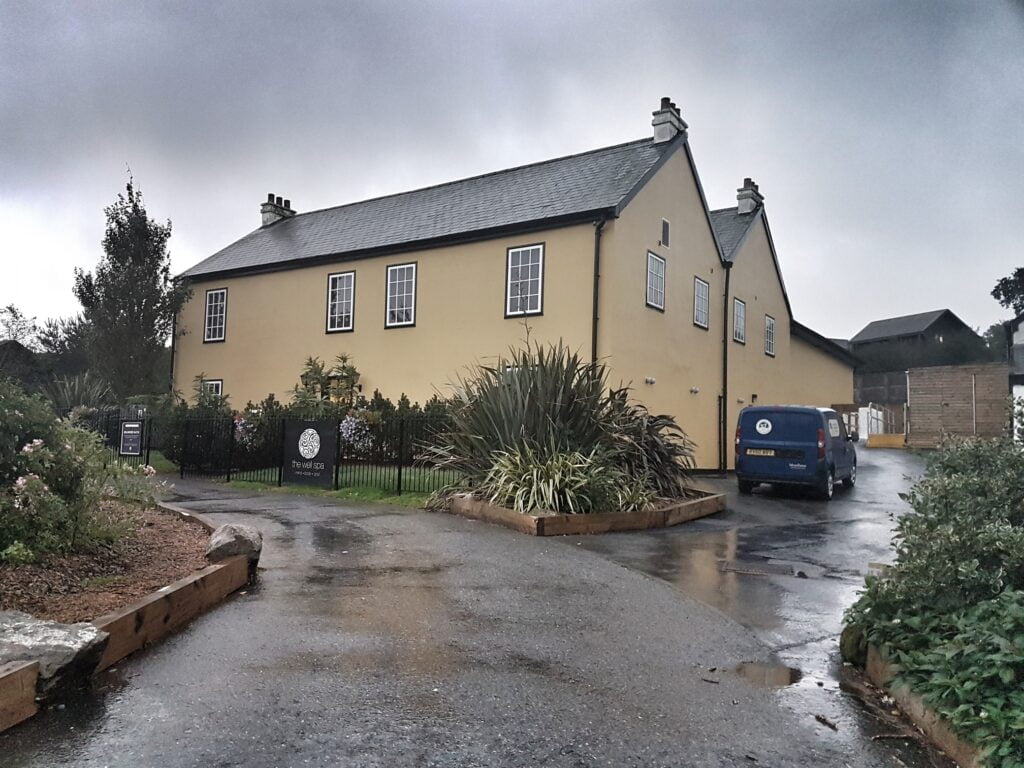 So, Center Parcs or Bluestone – which is best? In all honesty, I don't think there is a short, simply answer to that. It really does depend on the weight and importance you give to factors like those I've discussed above.