I think I probably discovered the world of apps later than most.
However, once I got into the groove, there were a range of apps that I have found really useful as a busy mummy.
The shopping apps I use most are the Amazon app, ebay app and the Ocado app. The Amazon app is probably my most used and I purchase all sorts of things from Amazon. I find it really easy to use and in around five clicks I could have ordered what I need. Most of my orders are placed in the middle of the night when I am awake feeding my youngest, so I also feel as if I can achieve quite a bit even in the night.
My latest app discovery has been Inkly – this app allows you to send printed, personalised greetings cards from your mobile device, and their USP is that you can also include your own handwriting, using their patent-pending handwriting technology, how cool is that?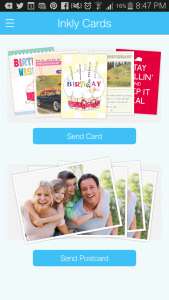 The app is really easy to use and it is perfect for those last minute card panics. How many times have you suddenly realised there is a birthday coming up and you are going to miss the post? How many times have you not had a stamp? How many times have you thought that you just can't face the post office with the pushchair? How many times have you not been able to leave the house because of a poorly child or impending delivery?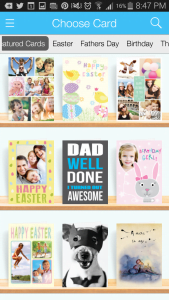 This app takes care of all of those situations! Also, with the added bonus of being able to include your own handwriting, your card still has that personal touch!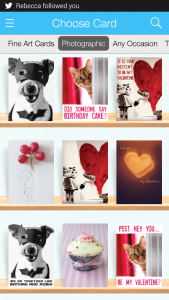 This is certainly on my list of apps to use now to make life easier! This is the app for busy mums!
There are so many cards to choose from it is way better than a trip to your local card shop or supermarket. There is a card for every occasion.