You might have read a while back about all the new fairy that came to live with us. To re- cap she is called Lily after a very special little friend of ours and she lives behind a special fairy door in the kitchen.
Did you know that you can invite a fairy to live with you? Would you like to welcome a fairy into your home? If so, then we have good news for you! The Irish Fairy Door Company can make it happen.
The company has already found human homes for more than 160,000 fairies worldwide since its creation almost two years ago, and has now arrived in the UK to ensure that any fairy needing a human home here will be able to find one.
The exquisite fairy doors, which are handmade in Ireland, are available in a variety of colours and styles (RRP £20).
Once you have you resident fairy then comes the exciting part….accessorising him or her. How cute is this little washing line?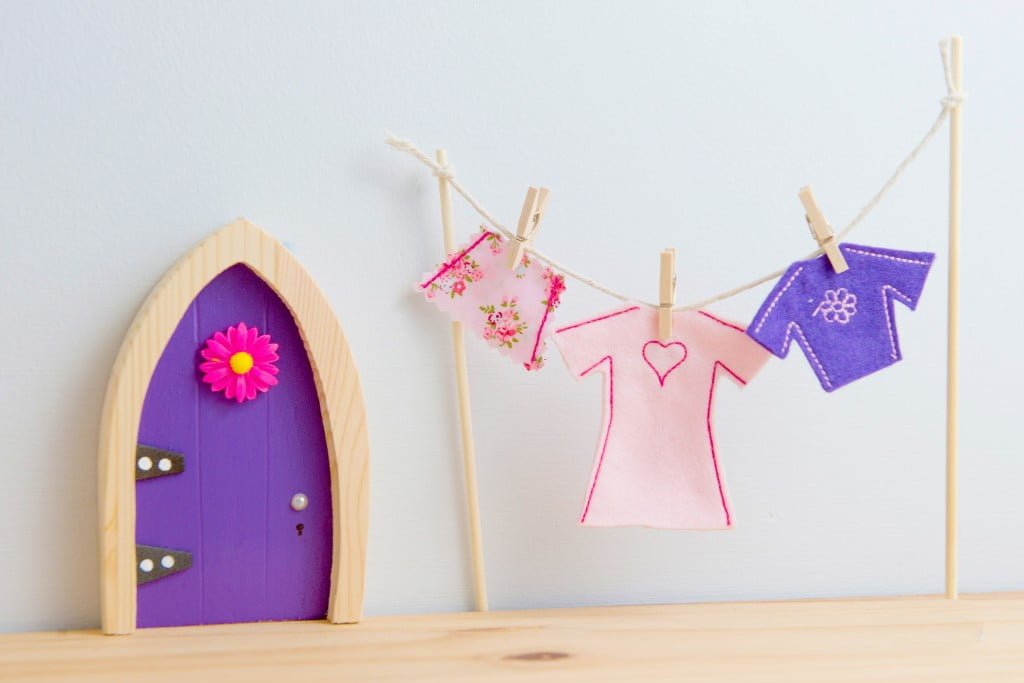 You can purchase a range of different items for your fairy including:
A washing line
Wall art
Garden accessories
A bench
Stepping stones
Treats plate
Welcome mat
Our fairy really likes to eat gingerbread crumbs and cookie crumbs and she also likes a chew on mini marshmallow now and again. We leave them for her on her special fairy plate.
We have fairies for all sorts of occasions here, not just the tooth fairy. You can read all about that here. We also love books about fairies and The Irish Fairy Door Company stock a wonderful book called "The Fairy Force", about an elite group of fairies who take away bad dreams. This really appeals to the children, as what is better than a fairy? A bunch of super fairies, because fairies were of course some of the first superheros!
If you had a fairy what would you call them?
With a fairy in the house the magic isn't just at Christmas, Easter or when a child looses a tooth, everyday is magical!