Mum nails
When it comes to 'mum nails' I generally see three types around. The first are the beautifully manicured, expensive-looking, pretty nails that make me wonder when they had the time and also how they keep them so nice. The second are the nails that look like they've never seen any paint, and perhaps rarely even have the cuticles pushed down. They look tired and run down and how many of us mums feel a lot of the time. I get these nails and I've certainly owned these. The third type, are the nails where some poor run-down, over-scheduled mum is trying to break away from the neglected-nail look and find a happy balance, popping some polish on herself and trying to make herself feel better. I also get this.
I pretty much flip between types two and three. The problem with doing your own nails is you often have a few weeks when you get into a good routine with it and then life takes over and you end up with the nasty chipped polish look for a couple of weeks before you can find the time and inclination to start again.
Jazz up your hands
If you are looking to try and jazz up your hands a bit, ORLY have a new collection called Coastal Crush, which comes in six vibrant shades. These are great for mums because they are quick and easy to apply and dry quickly. You can also get away with one coat as well, which is super if you are pressed for time.
Now even if you feel a bit dull on the inside, at least your nails can brighten things up on the outside – fake it until you make it and all that!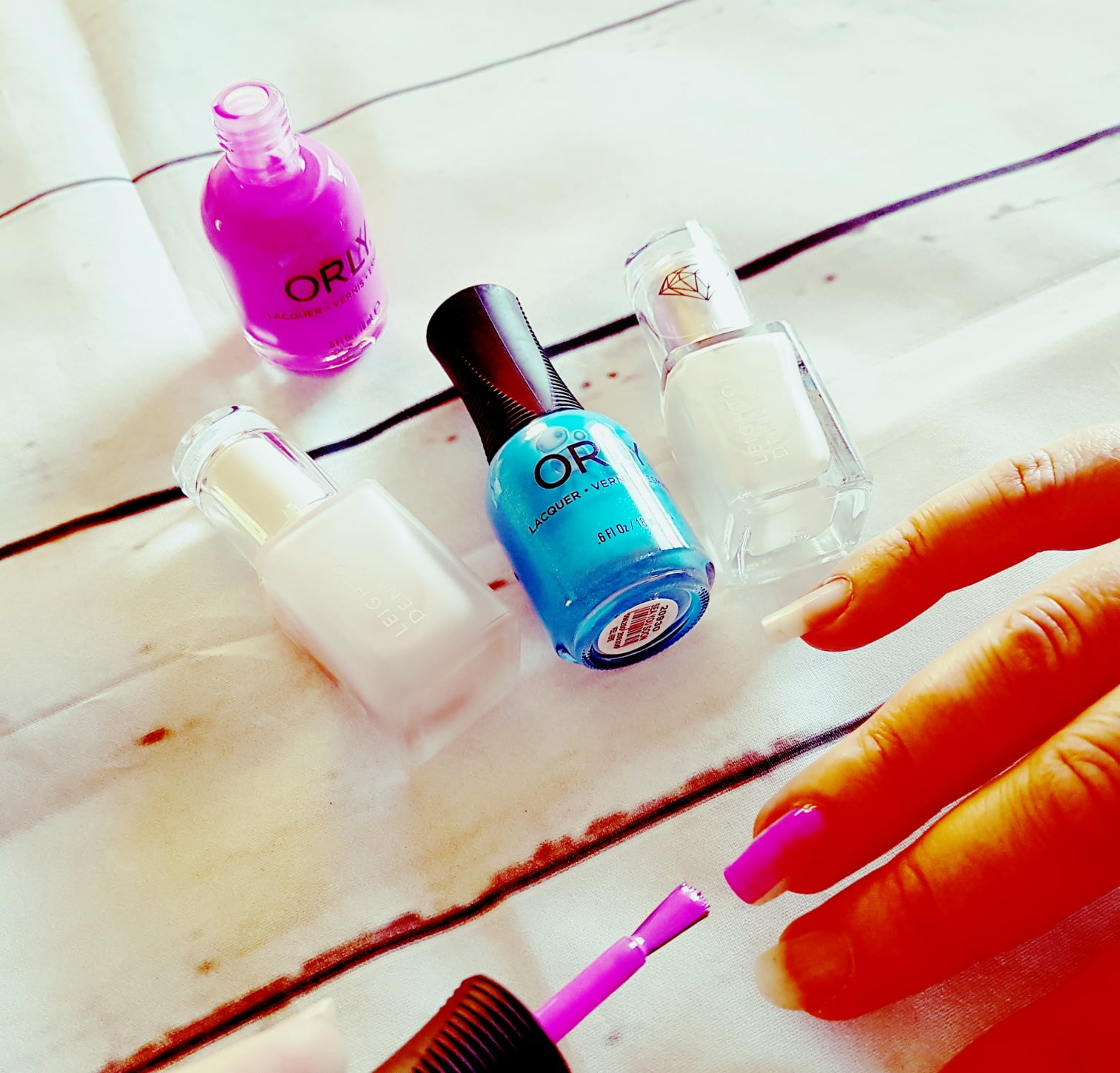 Make it last
Now, all you need to do is avoid having to re-do them after a couple of days. Who has time for that right? A really good base and top coat can help with that and Leighton Denny Expert Nails have the perfect solution. They stock a range of base and top coats that can improve the look of the nails, prevent staining and help support fragile nails, which can be a problem after having children.
The bonus of these base and top coats is that if you are short on time then you can just apply them  without any additional colour. Nails look instantly better and are less likely to catch or snag on anything.
These are super fast to dry so you won't find yourself blowing your nails dry whilst trying to open a nappy, wipe a messy face or put a pair of socks on your child.
How do you look after your nails? Do you fit into any of my three types mentioned above?