Choosing the 'right' mattress can be an exhausting task, and one many people dread. Most of us try to replace our mattresses every 10 years, as per the general recommendations.
That is, in itself kind of the problem though when it comes to selecting a new one. If you are going to sleep on it every day for 10 years, then you want it to be the right mattress.
There are literally hundreds and hundreds of options when it comes to choosing a mattress, meaning it can be very hard to even come up with a short list, never mind decide on the final selection.
Everyone has different preferences, but it will obviously help your selection if your preferences are in-line with your partners. Try the interactive mattress finder to help you decide.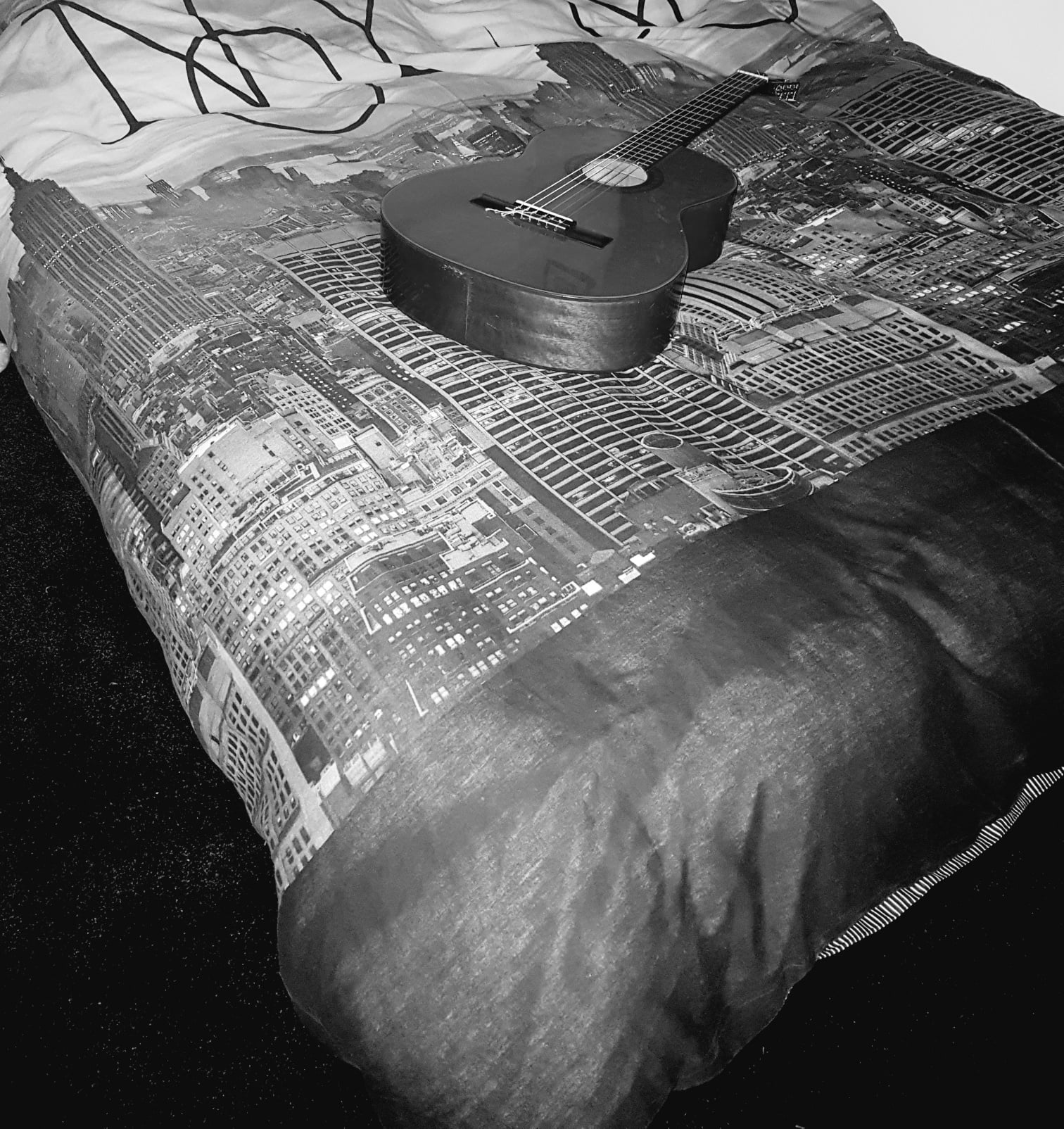 You can start by asking yourself a series of questions and you should be able to narrow down your options from the answers you give.
Do you have allergies? This might be an important first question to consider as you might need a specific type of mattress if that is the case.
Do you like a bed with bounce? Do you prefer a firm bed? Do you prefer something that your body can relax into?
How do you sleep? On your front, back or side? If you are a front sleeper, you probably want a firm mattress, but if you sleep on your back for example, you'll be better on something with a medium firmness. If you move about a lot, a soft mattress might suit you better.
One really important question to consider is how much you and your partner move around during the night. If for example, your partner tosses and turns all night and you buy a sprung mattress, you could feel as if you are being bounced out of bed. With a memory foam mattress however, you barely notice the other person moving.
We moved away from sprung mattresses a few years ago and buy memory foam mattresses for all the beds these days. They seem to be really durable, hypoallergenic and very comfortable. They are also great for parents with small children who are constantly playing musical beds, mums breastfeeding through the night and so on, as when you move about you don't disturb the other person.
We recently replaced one of the mattresses with a new memory foam mattress from Sloane & Sons. If you're interested in the full range of products that Sloane & Sons have to offer visit their Garden Benches website or Tub Chairs.
Sloane & Sons Wimbledon Collection Double Memory Foam Mattress offers all the luxury and comfort of advanced memory foam combined with traditional engineering and high quality craftsmanship to provide a sleeping 'experience' you will love – if you get to actually stay in bed for long enough that is!
This new mattress has anti-perspiring technology and essence of aloe vera plant integrated into the outer fabric – which I loved the sound of. Perfect for anyone who gets a bit warm in bed.
These come rolled up but instantly pop out to shape. Very easy to move, even if you are doing it buy yourself, just don't 'test' it out for too long, you may not want to get up!
The quality is superb. I always think with small children it's best to always use a good quality mattress protector. All it takes it for a child to be a bit sick in the bed and the mattress would be ruined. So invest in a quality protective cover to make sure your mattress lasts the recommended amount of time.
The depth of this mattress is ideal for a standard fitted sheet, meaning you aren't trying to stretch the sheet on, or equally that you aren't left with lots of spare fabric once the bed is made.
What is your preferred type of mattress? Have you tried memory foam?