When I think of Kent I can't help but think of the white cliffs of Dover. As well as them being a British icon, they are also a childhood memory of mine. For years, I travelled with my family backwards and forwards across the channel to France, and those white cliffs are a vivid part of those memories. When I saw them from the ferry on the way back, I knew we were almost home.
As iconic as the white cliffs are, Kent is of course way much more than this. Kent is a county in South East England and one of the home counties. It borders Greater London to the north west, Surrey to the west and East Sussex to the south west. It is often referred to as the Garden of England. There are few other places where London is so near, and yet feels so far away, making the county of Kent one of the best destinations for a day trip, short break or long holiday in the UK.
If London is your thing then you are less than an hour away by train. Of course, when in Kent, you don't need to travel to London as there are so many things to do in the area anyway.
Big thrills
If you are looking for an adrenaline rush, there are tons of possibilities for families in Kent. If you want to be behind the wheel racing, head to the kart track at Buckmore Park. Drivers from as young as the age of four can take part, so it's quite an inclusive family activity once children are out of the toddler years.
If you prefer to swing through the trees, you will be spoilt for choice in Kent as it boasts not one, but TWO Go Ape centres. One near Maidstone and another near Tunbridge Wells. This can be great family fun and even if there are members of the family who can't take part, there's normally plenty of other things to do at these locations.   
If animals are more your thing, why not check out the Port Lympne Reserve home to the UK's most authentic safari experience, The African Experience – 100 acres alive with African animals. You will see zebras and giraffes wandering freely then head off on foot around the rest of the park to see the big cats and primates. For the Dinosaur fans out there the reserve is also home to 'Dinosaur Forest', giving visitors the chance to step into a Jurassic world with the largest collection of life-sized dinosaurs in Europe!
Margate is home to Dreamland, where you can ride all your favourite rides. Dodgems and Coasters, Merry-go-rounds and Helter Skelters. There's plenty of fun for little ones too, with a selection of smaller rides to enjoy, as well as live shows from Teddy and Betty bear and pop-up entertainment throughout the park. In the winter it is home to the Frosted Fairground.
Gorgeous places to stay
When you are having a short break away with the family it pays to have a great place to stay. Sometimes it's hard to justify spending a huge amount on accommodation if you are planning on staying busy and literally just sleeping and eating there. However, when you are traveling with a family, having somewhere nice and spacious to relax in when the children are in bed can be a life-saver.
Many a time we have been crammed into a hotel room, trying to get everyone to sleep. Once they are all asleep, you can't even put the TV on or run the bath without disturbing someone, so it's not very relaxing.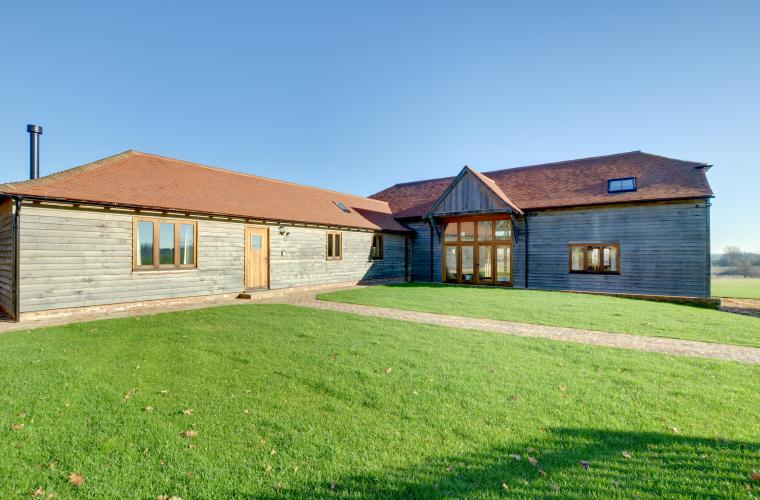 Kent & Sussex Holiday Cottages have some stunning properties, with tons to choose from all of the Kent area. We really love the look of Vineyard View, in Tenterden – Rural Kent. This is a spectacular barn with a hot tub and heaps of open space, so perfect to relax in the evening when all the children are in bed and also space for them to run around outside before you all pile in the car for a day out.
If you don't want to get in the car, the barns are ideally located for the perfect getaway with stunning views, walking or cycling from your doorstep along the Saxon Shore Way and it looks like there is even a local pub.
If the hot tub isn't your thing, there is a communal games room with table tennis and table top football.
Family walks
Kent has more than 4200 miles of countryside and coastal paths, so there is plenty to explore on foot. I don't know about your children, but ours love to be outdoors and always behave so much better when they can be free to walk, run and jump outside in the fresh air. You can choose from cliff walks, beach walks, a tour of the sleepy villages and rolling countryside, or even the walks around the marshland.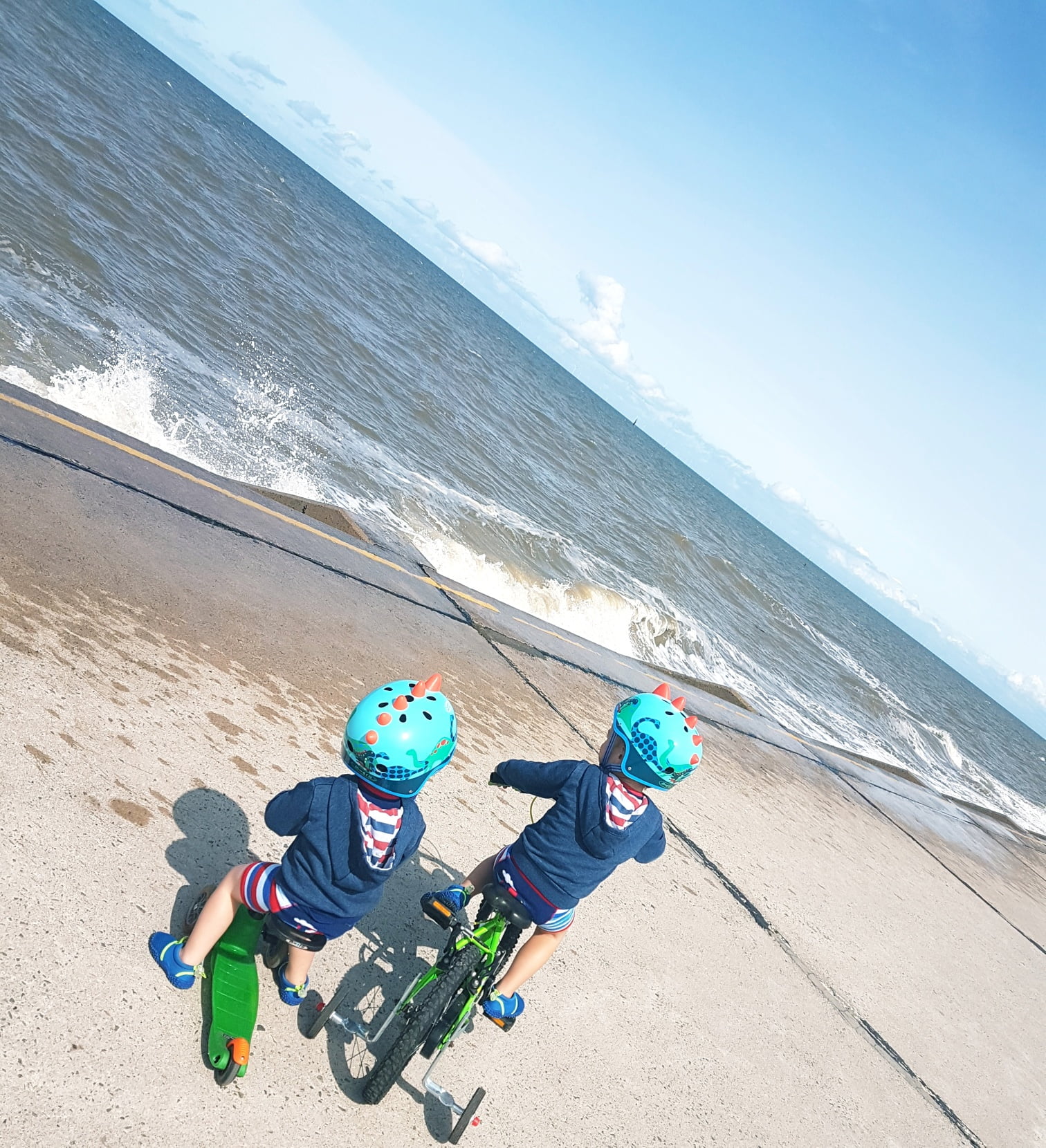 If you are after something gentle, there is a 1.5 mile circular walk and cliff-top walk at Buckland Lake Reserve, or you could potter along the woodland trails at Betteshanger Park where you'll discover an abundance of wildlife along traffic-free paths.
Indoor attractions
If you have bad weather and need a break from the great outdoors you could of course just relax in your holiday home and enjoy the facilities there. If you are looking for some more indoor action though there are other options available too.
You could head for a bounce at Go Jump In, or maybe head to Kidz Planet and let the children burn off some energy in their soft play, whilst you try to get to the bottom of your hot drink.
If you fancy something a bit more creative, there is always the Mudpie Pottery in Folkstone.
Have you been to Kent? Is there anything family-friendly you would recommend? Do let us know in a comment below.