There is something really incredible about a handmade gift. I have a very clever school friend who makes handmade signs out of reclaimed wood and they are just incredible on so many levels. Not only do they look amazing, but the idea of taking something unused and turning it into a beautiful gift is much more sustainable than purchasing some mass-produced plastic thing with an unnecessary amount of packaging.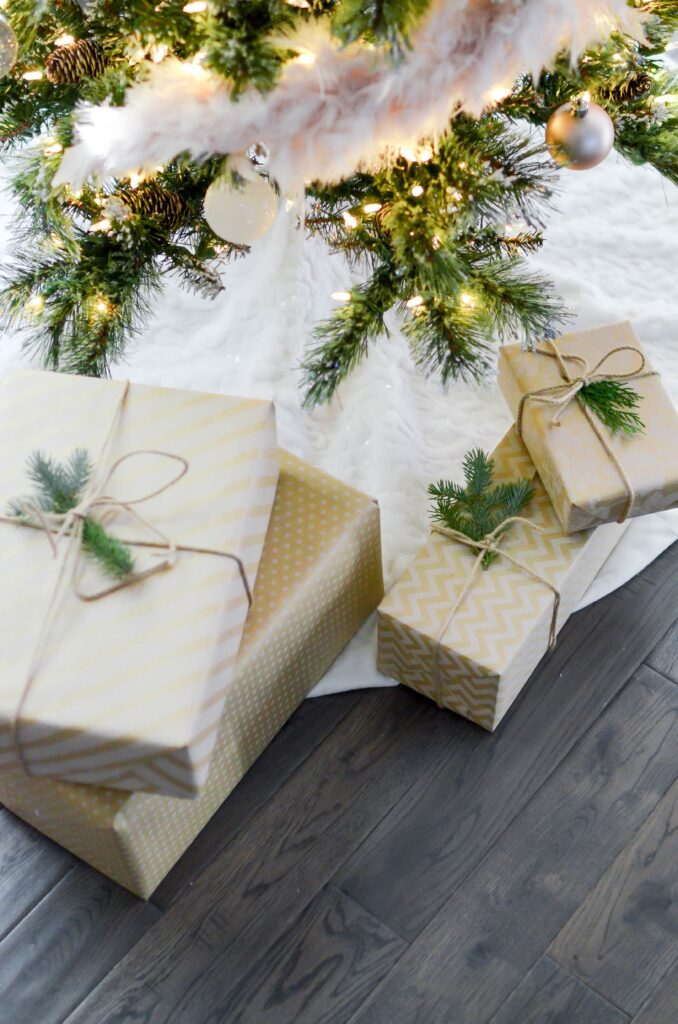 If you want a stunning, unique gift for someone this year, check out The Imperfect Wood Company, you will find lots of examples of stunning gifts on Instagram.
Why buy handmade?
There are so many benefits to buying handmade gifts, here are just a few reasons:
They are eco-friendly
When something is handmade it means that the item is predominately made by human hands, not machines. This means that energy is being conserved by reducing the need for large production facilities and eliminating any build of chemicals and waste. Many makers of handmade products implement best eco practices for packaging and you will in all likelihood find recycled, reclaimed and repurposed materials used in the making of many of those items, just like in my friends' business.
Handmade shows love
When you buy handmade gifts for the people you care about, these are a memorable and meaningful choice. Your friends and family will appreciate the value of owning an authentic handcrafted piece of art instead of a factory-made product. It shows you have really thought about the gift your are giving them.
There is a new website that is dedicated to the Erzgebirge handmade wooden products which make perfect holiday gifts. There are more than 550 Christmas pyramids, candle arches, nutcrackers, incense smokers and figurines available online. If you love the traditional handmade gifts of the German markets for example, this is a good place to start. You can get original handmade Erzgebirge wooden toys, gifts, collectables and German Christmas decorations all in one place. I love their traditional nutcrackers, imagine bringing them out every Christmas and passing them down through the generations.
They can be easily customised
Handmade gifts can often be easily customised, making each one even more unique and special. Some creators will offer this as part of your order, meaning, you don't then have to take the product elsewhere for the customisation you require.
You can support local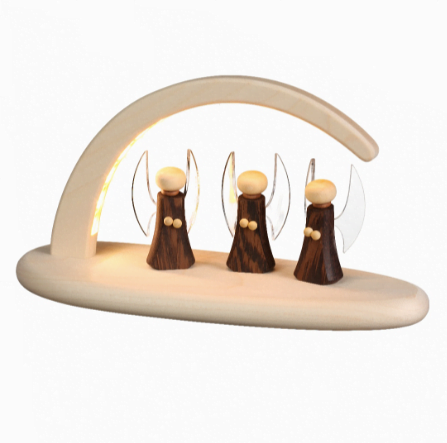 When you buy handmade gifts you are often supporting local businesses. Have you looked on your local Facebook groups for people near to you who make their own products? We are really lucky in that we have so many people local to us with wonderful businesses, many of whom create amazing gifts around Christmas time. Buying gifts from these businesses is a wonderful way to support local artisans and boost the local economy.
If you don't have a big choice of people local to you making handmade gifts, you can try sites like Etsy for a whole host of people making handmade gifts. Christmas is a wonderful time to buy from sites like these because they tend to produce extra gift-type products for the holidays.
It gives you the feel-good factor
Buying something handmade is so much more meaningful all around. This goes for the person who has made the product, the person who has sold it to you, you as the purchaser and the recipient. You can feel good about your motivations for buying the product and the fact that the person who has made the product will be doing a little happy dance because something they created is bringing joy to others – for you, well, you've supported their livelihood.