GANT began as a shirt company back in 1949 in America, sparking the Oxford colour explosion in the early 1950s and shaping the 'Ivy League Look' in the late 1950s. They developed into a sportswear provider and now stock a range of men and women's wear. They also now have a kids and teens section, with simple smart/casual styles that are ideal for busy modern children.
2019 is the year of celebration for GANT , with Spring/Summer marking the start of their anniversary year, American Sportswear GANT is inspired by their extensive archive, resulting in classic pieces updated with innovative fabrics and contemporary silhouettes that add European sophistication.

For SS19, the GANT design team explored the company's extensive archive and visited the brand's birthplace on the East Coast of America. What they found appears in the collection in a variety of ways. Scarves are printed with the GANT Diamond G symbol that was stamped on shirts in the company's early days as a guarantee of quality. Skirts with bold rose prints pay tribute to Rebecca Rose, the wife of GANT's founder, Bernard Gantmacher, while exaggerated shirt collars are a nod to a famous photograph of his sons standing outside the GANT factory in New Haven, CT, in the 1960's.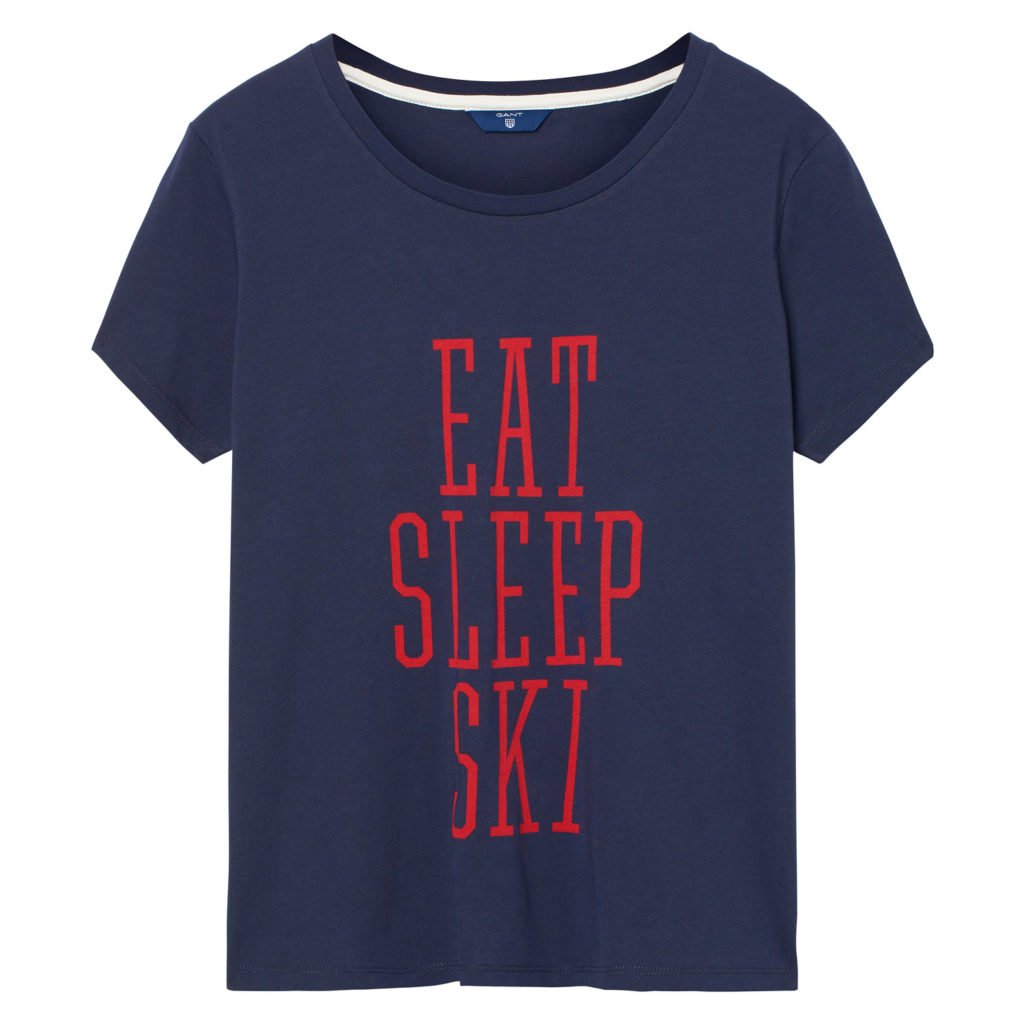 The two things that stand out for me with regards to GANT products are their quality and also how timeless they are. From the way the products arrive in the post, to how they feel on, everything oozes quality. To me, these are items you'll have in your wardrobe for many years to come.
My two favourite items from the collection are this Eat, Sleep, Ski t-shirt and this Stripped Heavy Rugger Dress, which is also available in red and white.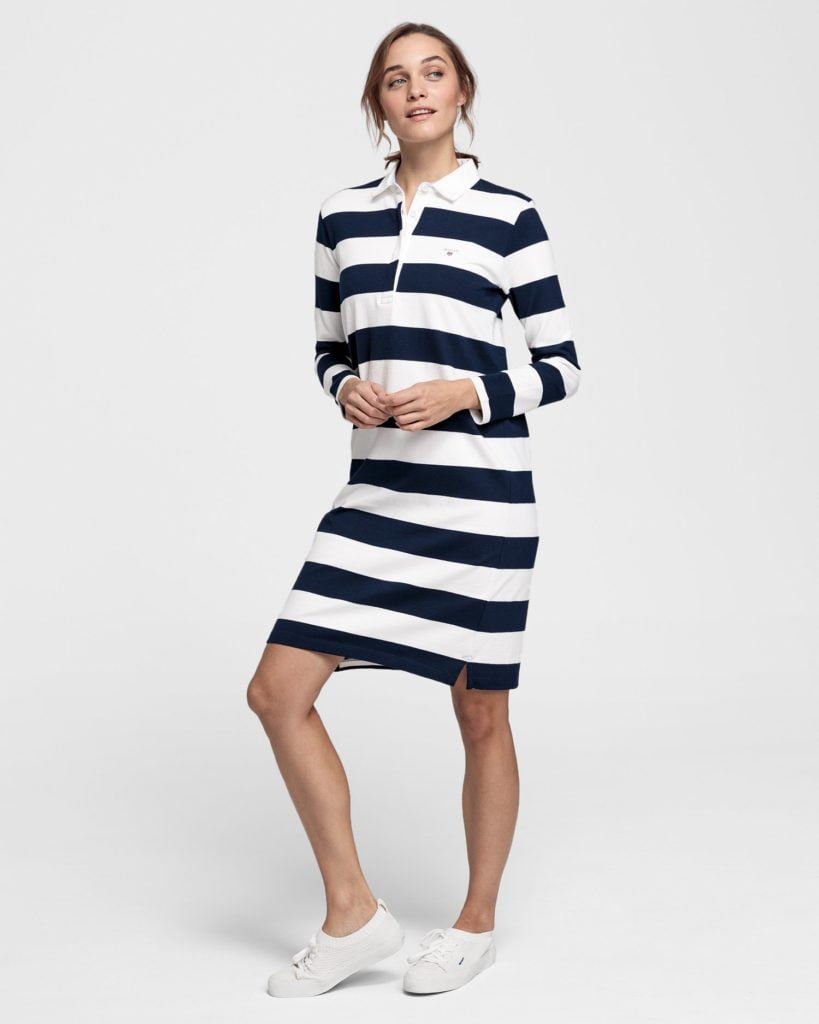 The t-shirt is perfect with jeans as the weather warms up. It wears and washes well and hardly creases at all. If you are planning any Easter skiing this year, you might even get away with walking around the resort in one of these if the weather is warm! Perfect apres ski wear!
The dress oozes Spring and is perfect with little white or navy pumps for the milder weather. When it's warm enough for the legs to come out, but not the arms as well, this is the perfect in-between dress, hence why it's ideal as part of the Spring collection. I love this as it's perfect for the weekend, yet also suitable for a meeting.
GANT have some fantastic items in their current collection, from shirts, to t-shirts, to sweatshirts and even hoodies and a ton of different accessories.
Are you familiar with the brand? Are these items you'd enjoy wearing too?