Are you looking for gift ideas for the dinosaur lover in your life? Whether it's for a birthday or Christmas, there are tons of wonderful dinosaur gifts out there to choose from, for children of all ages.
I've popped a few ideas below with links, but a quick search online and you can find all sorts. I've also seen lots of lovely dinosaur gifts in my local Home Bargains and B &M, so do check out those as well if you have those stores nearby.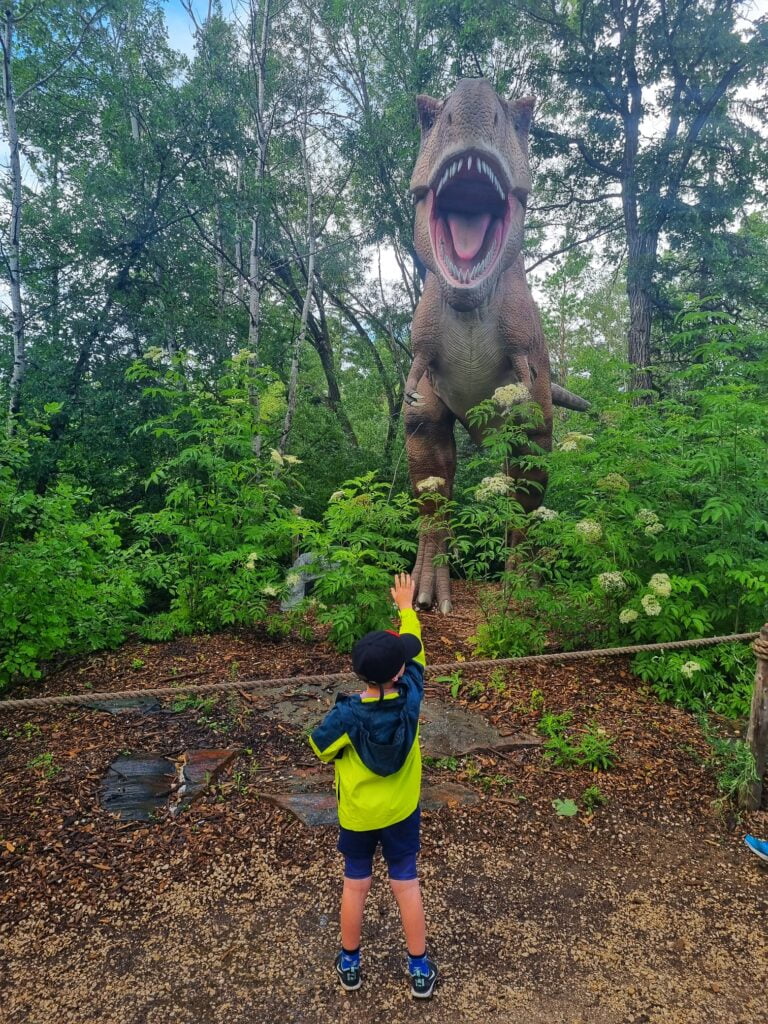 You can't go wrong with a cosy oodie or some warm PJs this time of year, and there are plenty of dinosaur themed ones out there. There are also some stunning dinosaur books, colouring books and those fun scratch art packs which are really good fun and make great stocking fillers.
You could consider things like a night light or dinosaur projector for their bedroom, these things are really cool and look great at night time.
Obviously, you could opt for other dinosaur clothing, such as a hoodie, cap, winter hat and gloves, dressing gown or onesie perhaps? You could also consider things like dinosaur games, whether that's things like the Orchard Toys games for little ones, or the Camp Cretaceous game for older children.
Melissa & Doug do a nice stamp set and there are tons of wonderful LEGO Jurassic World sets to choose from. For young children, what about a dinosaur play tent or a dressing up outfit even?
There are also lots of fun creative and sensory gifts like slime play and creating your own dinosaur t-shirt. Some of the best sets I've bought for my youngest child who is crazy about dinosaurs are the dinosaur dig sets where you can excavate the parts of the dinosaur and then build the model. These are great fun, he's had lots of these bought as gifts too over the years and has thoroughly enjoyed each one.
*This article contains affiliate links*