Finding a quick snack when you can't eat wheat or gluten is often not that straightforward. Things are certainly better than they were ten years ago, but it's still not that easy.
Whilst you can easily put together a gluten free meal at home without too much trouble, assuming you aren't the sort of cook who needs to rely on lots of pre-made sauces, snacking on the go is another matter entirely.
Seeds and nuts, carrot and cucumber sticks and fruit are all great, but the bulk of gluten free breads are pretty rubbish.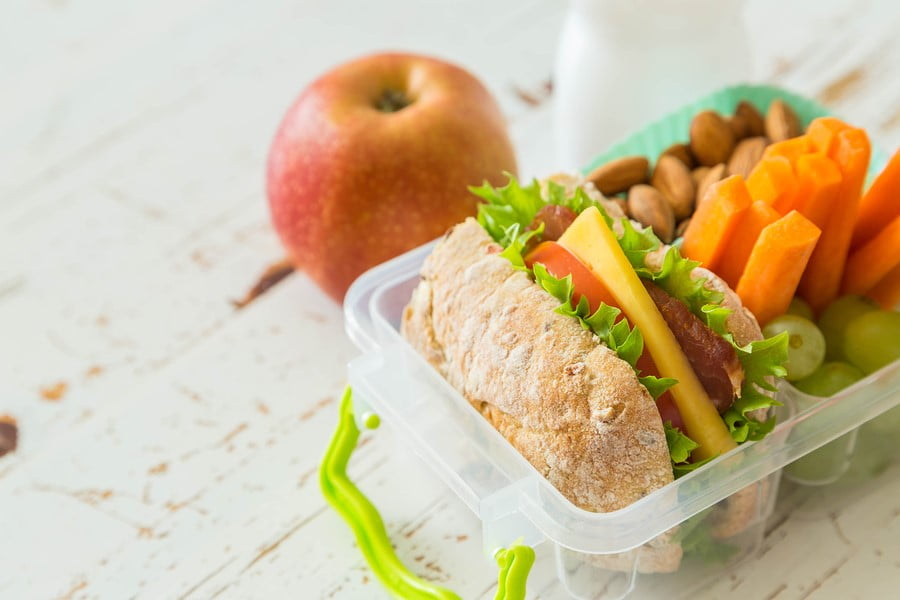 One of the hardest situations over the years has always been the fact that you can't just grab a pre-packed sandwich when you are out and about. TESCO often have sushi which is handy, and if you can get to a Starbucks or Costa, you can normally find a salad or one wrap or sandwich which is gluten free, but still, it's far from ideal.
I'm managed on lots of things like flapjack and cereal bars over the years, but even with those you have to be careful. Where crisps are concerned, you get used to knowing which are gluten free and which are not. Parties are always tricky, as you are never quite sure what's what.
Eat Real have a super selection of gluten free snacks which I have recently discovered. Eat Real's Hummus, Lentil and Quinoa Chips, made from all natural ingredients, are gluten-free, lactose-free and contain less than 122 calories per individual bag – perfect for that healthier lunchbox!  The Hummus and Lentil Chips also contain significantly less fat than traditional potato crisps (Hummus 48% less, Lentil 40% less) – and all are suitable for Vegan and Kosher diets.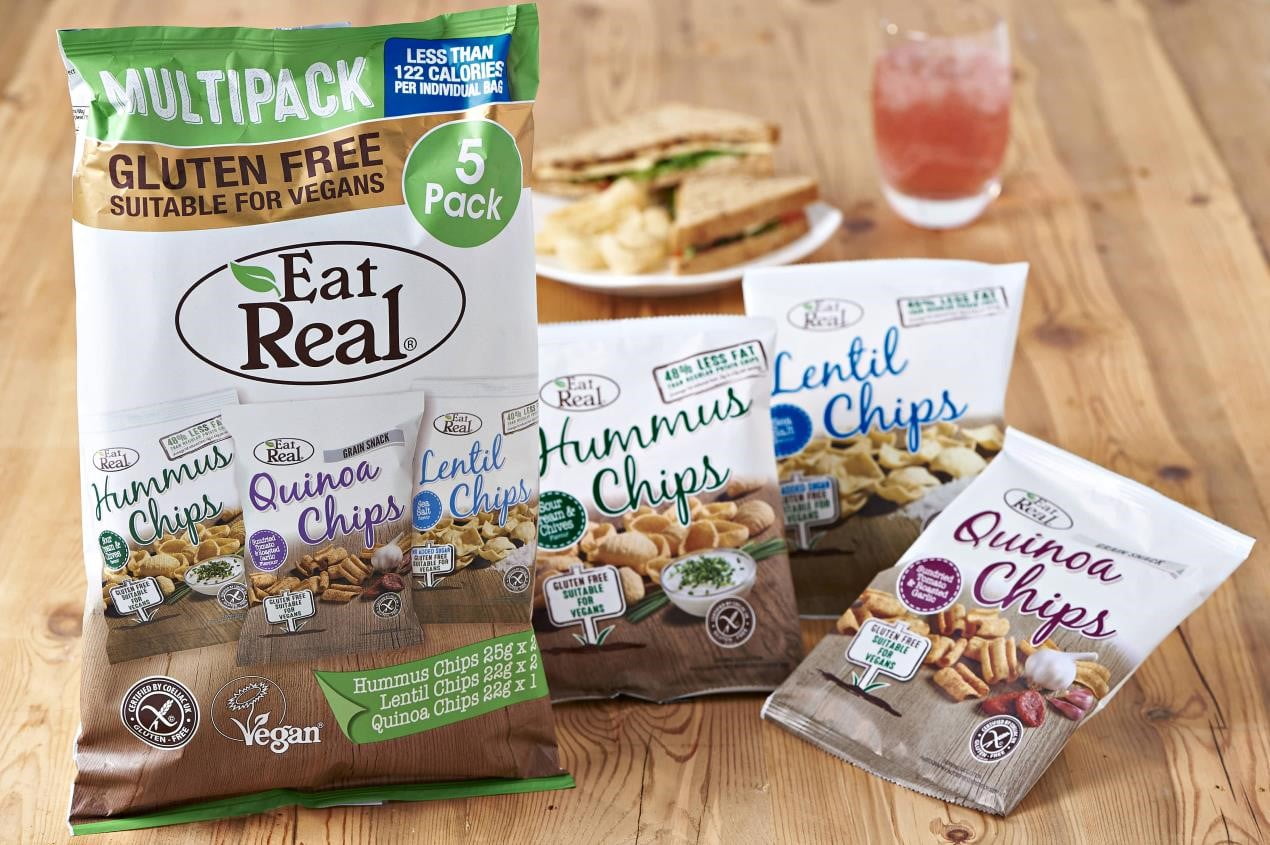 So that you can enjoy a different flavour every day, the new Eat Real multipacks contain 2 x 25 g packs of Hummus Chips (Sour Cream & Chive flavour), 2 x 22g packs of Lentil Chips (Sea Salt) and 1 x 22g pack of Quinoa Chips (Sundried Tomato & Roasted Garlic).  They're available from all major multiples and health food stores, RRP £1.99.
I'm not sure why you wouldn't just have two of each flavour in a multi-pack – am I the only one that thinks that is odd? Perhaps the Quinoa Chips aren't as popular….they are actually my favourite.
I've tried these out on the playgroup children this week and they all disappeared pretty quickly, so I would say that's a thumbs up. These are a great alternative to crisps, although I admit to being slightly disappointed by the calorific content, as a single pack of some regular crisps would be lower in calories.
I think the main thing with gluten free snacking is that you just have to be that bit more prepared still, than if you were able to eat anything.
Mrs Crimbles have sweet snacks and also a great range of crackers, but if you want to prepare things yourself, take a look at these 100 gluten free snack ideas.
Do you have any gluten free snack ideas to share?