The school run is one of those times you see all sorts of sights. From people in their pyjamas and slippers, to those in full make up and designer clothing. There really is a huge spectrum of clothing.
Where do you sit on the spectrum? What's your approach?
There are lots of parents who don't have a choice, they are dropping their children and heading to their workplace away from the home. These parents will normally be in a uniform of some description or office-type wear. They have to drop the children and dash to work so what they wear for the school run is however they need to be dressed for their place of work.
The ones heading off to the gym or some fitness class of some description arrive in trainers and gym wear, which I always think looks super comfy and stylish, it's also quick to jump into in the morning, whilst those heading back to bed (who might well have been on a night shift) arrive in either pyjamas or lounge wear.
There are a few who arrive for school immaculate in every way as if they are going on a night out – I have no clue where they are actually going, or quite how they manage to look that good after wrestling tiny people into school uniform, force feeding them breakfast and getting them all in on time.
The thing is, that what you wear for the school run differs hugely depending on your circumstances.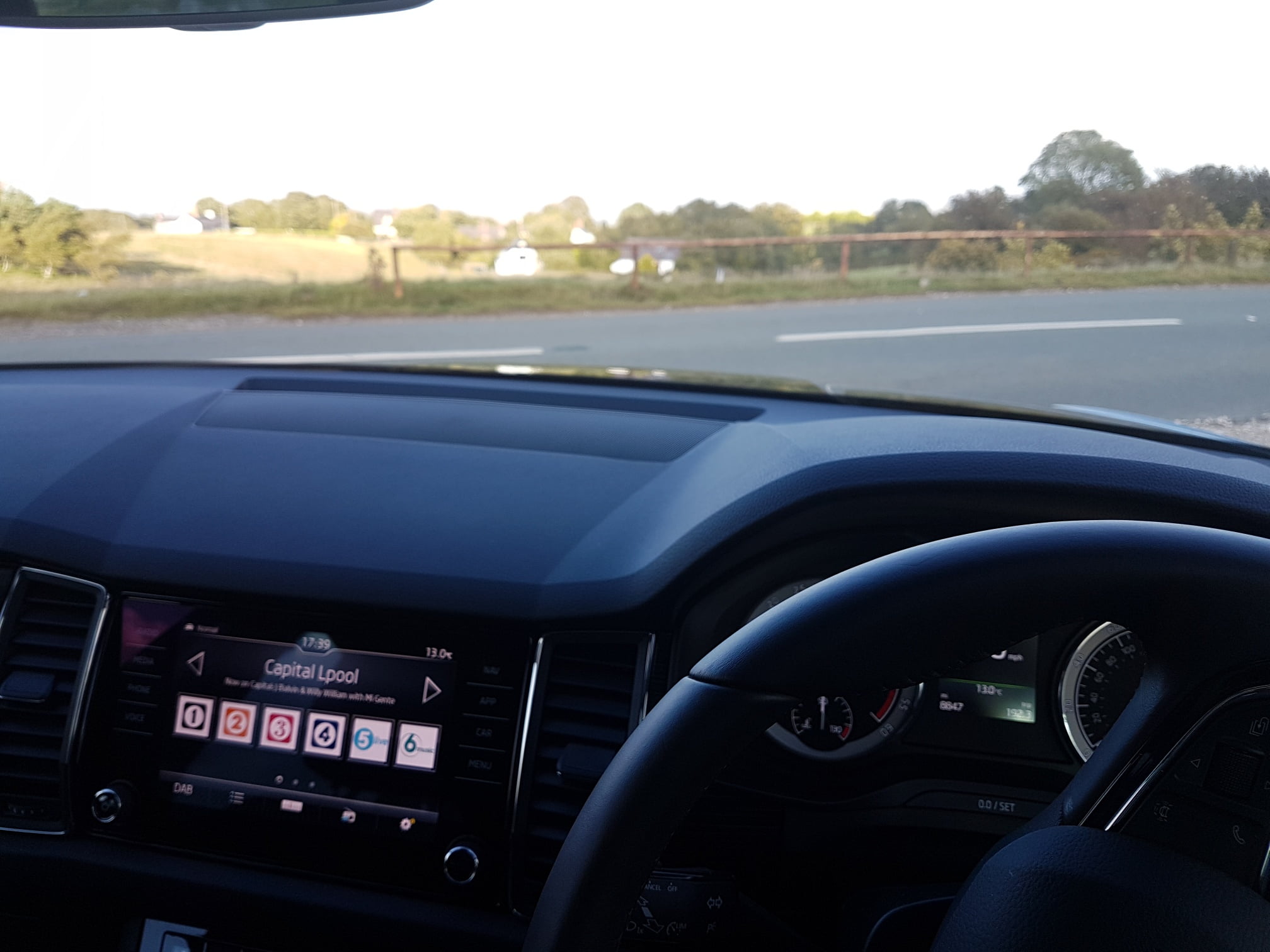 Given that I work from home, I don't need to be in office-type clothing, I can be more relaxed. It needs to be easy and practical as I'm racing about with the children all day as well. It also needs to not require much thought, as most mornings are a frantic dash to get everyone up, ready and out of the door, no matter how much I prepare the night before.
So what are the options?
I love the idea of gym wear, and if I looked half decent in a pair of my gym leggings and sports tops I would probably go with that most days. My exercise is interspersed throughout the day, a few squats here and a few lunges there, as I'm in-between children and my laptop, so it would also be practical.
I love these black and white yoga leggings from Lesara, they are SO comfy, full of stretch and quite warm as well. They are quick and easy to pull on, wash and dry really well and are really practical with the children. I've not found a top to go with them yet that I am entirely happy about, but I'm working on it. They have tons of lovely fitness wear and all really well priced, these are the best fitness leggings I've had in ages.
Jeans and tops are another option, or leggings and tops. Comfy and casual I guess but better than looking like you've just rolled out of bed. I always struggle to find jeans I like. It's actually a painful process. I need to get into the habit of buying more than one pair when I find some I do like, as I can never seem to find them again. I like them to have plenty of stretch as I tend to tumble dry everything.
I prefer layers of things as I am often at the leisure centre with the children which is very hot, so being able to take a layer off is beneficial. Casual zip jackets and tops are easy to wash and wear. Things like these hooded jersey jackets are great to throw on in the morning, Lesara have tons of practical casual wear that's perfect for the school run.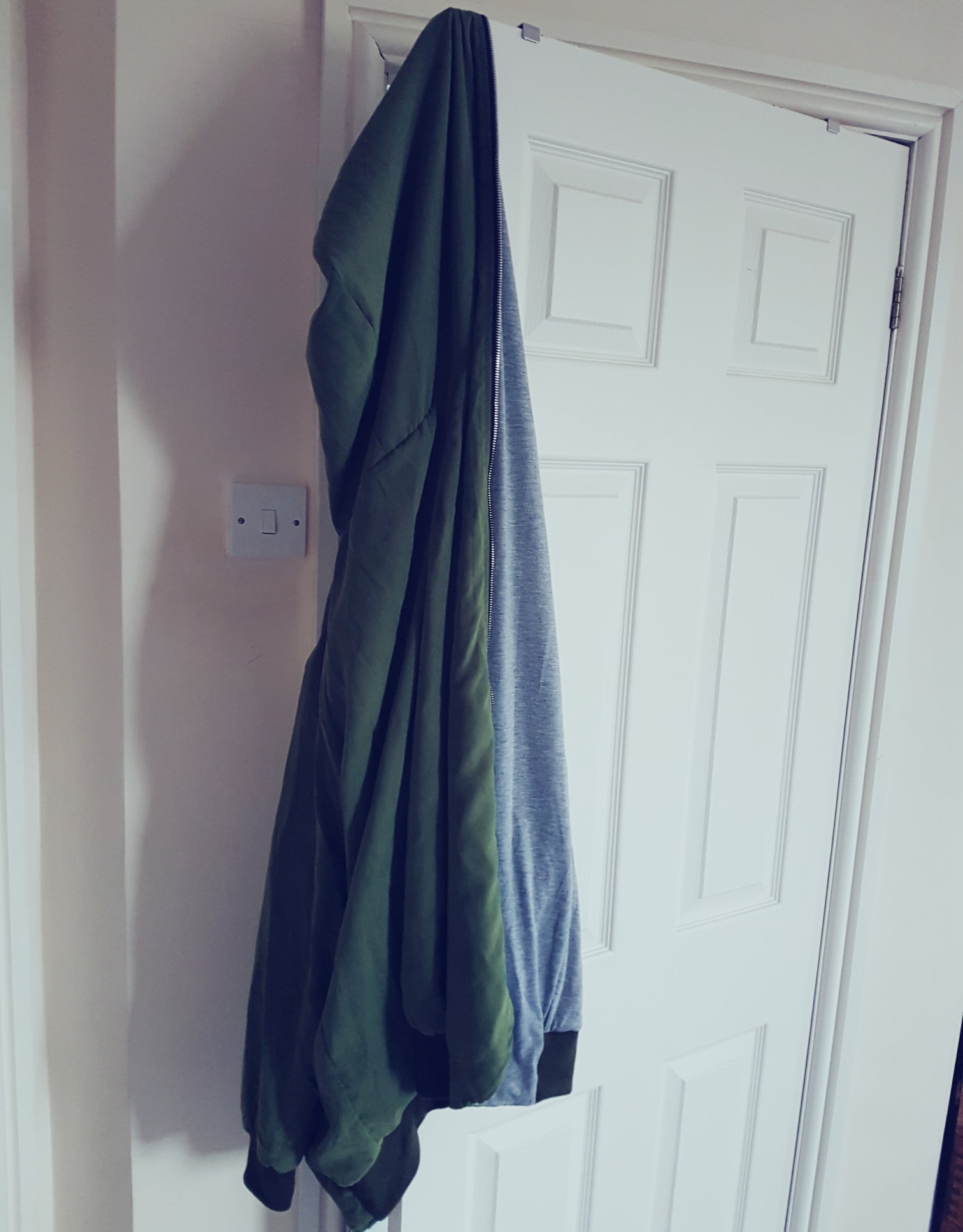 When is comes to a coat, your choice probably depends on whether you drive or walk to school. If you walk, you probably need something pretty warm and also waterproof. If you travel to school by car, you might not want anything too bulky, but still at least reasonably waterproof. Even on a clear blue sky day, it's amazing how those rain clouds suddenly appear at school pick up time – today it was bouncing off the car park as I tried to get the children into the car. So, however you get to school, you need a coat.
Something like this Khaki Long Oversized Coat With Faux Fur Hood is ideal, is warm and cosy, without being big and bulky, so you can wear it in the car comfortably and be ready to jump out the other end, or if you are walking and tend to get hot, you won't overheat in this. It's lightweight as well, so won't be weighing you down along with the schools bags.
It's from LOTD (look of the day) who have tons of women's wear to choose from, whether you want smart or casual stuff. If you fancy anything on their site, I can offer you a discount of 30% with the code BLOGLOVE30 (just wait until the sale period finishes before you use it).
Footwear for me pretty much flips between flips flops and boots depending on the season, with a few weeks of Converse weather in between.
What do you wear for the school run? Are you in your work uniform, gym wear, or whatever you can find each morning?