If you are a regular reader of the blog you will know that I write a lot about the importance of reading to and with your children.
I recently shared the books that all the children are currently reading and talked again about the benefits of reading.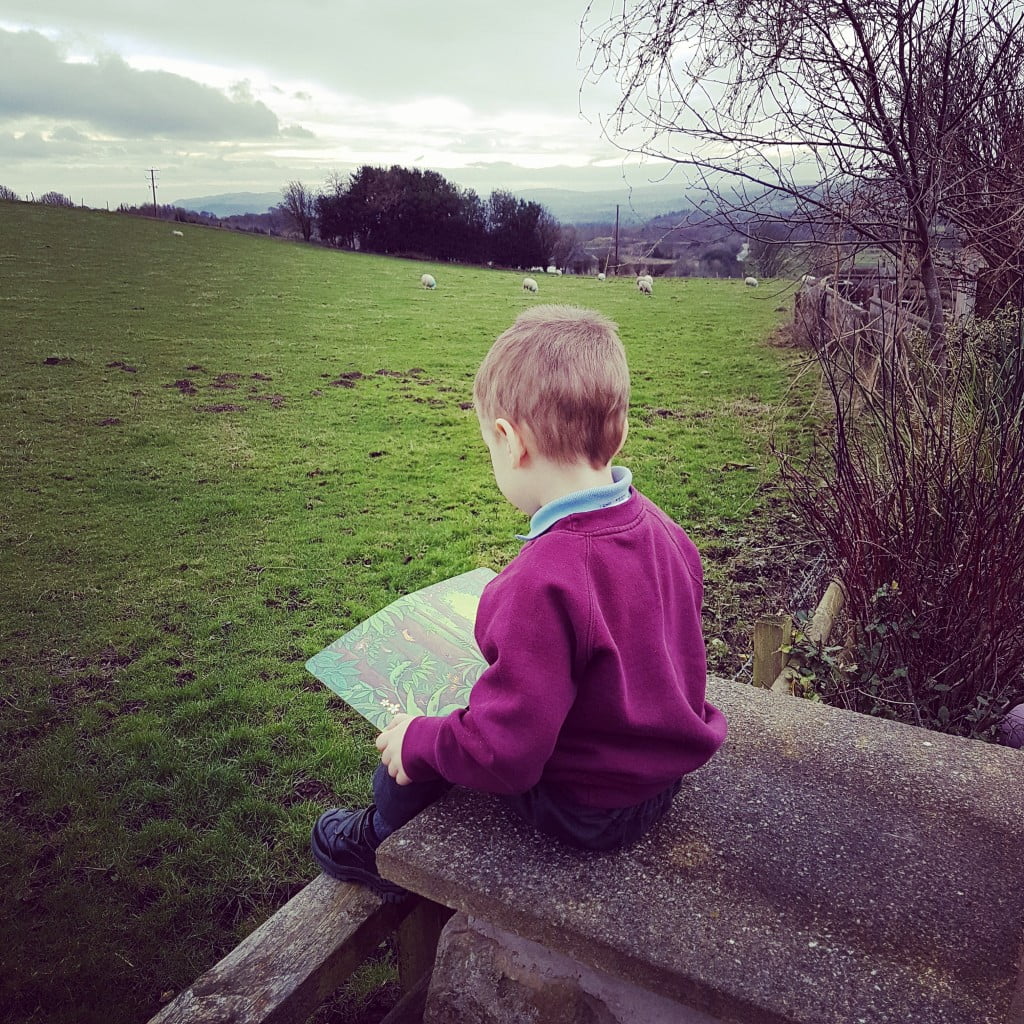 At school this week the importance of reading is being highlighted and children are being encouraged to read anywhere – books are not just for bedtime and there is nothing like a bit of extreme reading, the sheep enjoyed Monkey Puzzle anyway!
We've always read to the children, even when they were babies. People used to ask me why you would read to a baby, but there are so many benefits. Bright Horizons Nursery, child care in Leeds have developed this infographic to demonstrate how reading helps young children learn at a range of stages.
Children's early reading experience is critical to the development of their lifelong reading skills, and as parents it is up to us to give our children a good start. Reading to our children is a huge part of this, and reading regularly together sparks both an interest in books and reading in general, and helps with early letter and word recognition.
What is your approach to reading with your children? Do you see the benefits of your efforts?