Do you struggle to keep all your make up and beauty or hair essentials tidy and in one place?
Does everything end up all over the bathroom?
I like to be tidy and organised but as the week goes on I end up with my own bits and bobs all over the place.
This large make up bag from Photo Panda has put a stop to this as I can now fit everything in one place. Having my photo on the bag has also meant that the rest of the family know that this is MY bag! It's as good as writing 'Hands off' on the bag. It has prompted me to have a good clear out and get rid of old bits and bobs and things I don't use which is always good and was long over due.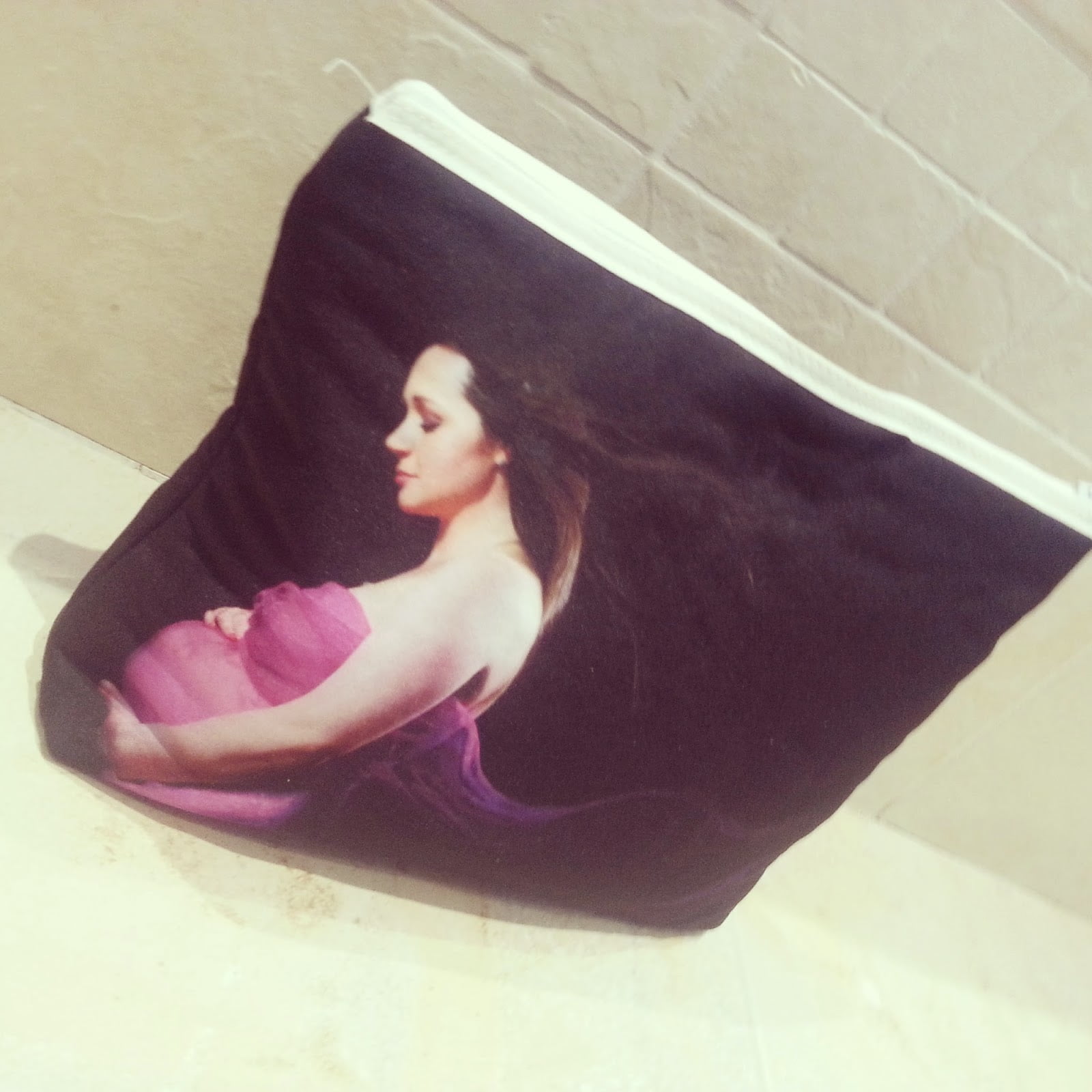 I love personalised items – I think they make great unique gift ideas for friends and family. Photo Panda make a range of personalised items and photo gifts as well as doing prints and cards. 
Their website is very user-friendly and easy to navigate and their service is first class. The items are very good quality and their range of products means you should be able to find something for everyone. I love the look of their cushions and jute bags. These bags start from just £4.99!
We are excited to be able to share a unique discount code with you for Mummy Fever readers. BLGTWMF entered at the checkout will give you 20% off everything and this code expires midnight on 31/3/15. Please see below the terms and conditions for this promotional code:
Terms & Conditions: 1. The promotional code can only be used once per household. 2. The promotional code cannot be combined with other offers. 3. No substitutions, transfer rights or cash equivalents will be given. 4. We reserve the right to modify or discontinue promotions at any time. 5. Discount does not include delivery.