Welcome to the second in my series of posts about money saving tips for families. In case you haven't read part one you can read it here.
Many families have been feeling the 'pinch' lately and especially post-Christmas. I am often asked for ideas and tips on how families can save money so I thought that I would research a few different options to share with readers. These options will be shared in a series of posts.
My last post highlighted some examples of discount stores such as Home Bargains and B & M. These stores can be great places to pick up branded items for less or even big brand toys and gifts. Why pay more if you don't have to?
Whilst these stores can be great, aside from a few products which Home Bargains offer on home delivery the only way to access these stores is to go into them. Now take my local B & M for example, it is only ten minutes drive in the car but parking is a nightmare and the store itself is simply not pushchair-friendly and neither are the staff. You are rushed at the checkout and if you are slow packing your shopping away you get huffed and puffed at – not pleasant and not helpful.
So how about getting bargain branded goods delivered right to your door instead?
Sound good?
In the last post on money saving tips I talked about a company called Approved Foods. Another similar online retailer of discounted food, drink and household essential products is Clearance XL ,originally Swinco. Paul who runs Clearance XL also worked with Approved Food in the early days so has considerable experience in this area.
Clearance XL are UK based and can offer UK customers flexible delivery options with free UK delivery on selected products. Delivery charges are very reasonable – they charge £4.50 for a single 30kg parcel or £3.50 for multiple 30kg parcels. Now if you compare that to how much it can cost in fuel and parking you are making a saving before you even start shopping. We love this aspect!
Orders are picked the same day and delivered between 2-5 working days after that, depending on the delivery service used.
Products are changing daily due to new stock arriving so you can be sure that there will always be something new being added to the website. 
The process is safe and simple. Create and account online, select your products and add them to your basket, checkout and pay. Easy! The website is not that easy to navigate and is quite basic but when you think about the savings you are getting on the products you are buying you can forgive the website!
We were really impressed with the service from start to finish, but it isn't just us who think so. See below what other customers thought…
The order arrived quickly and was very well packed. See below. Great care had been taken to secure all items safely and package them adequately.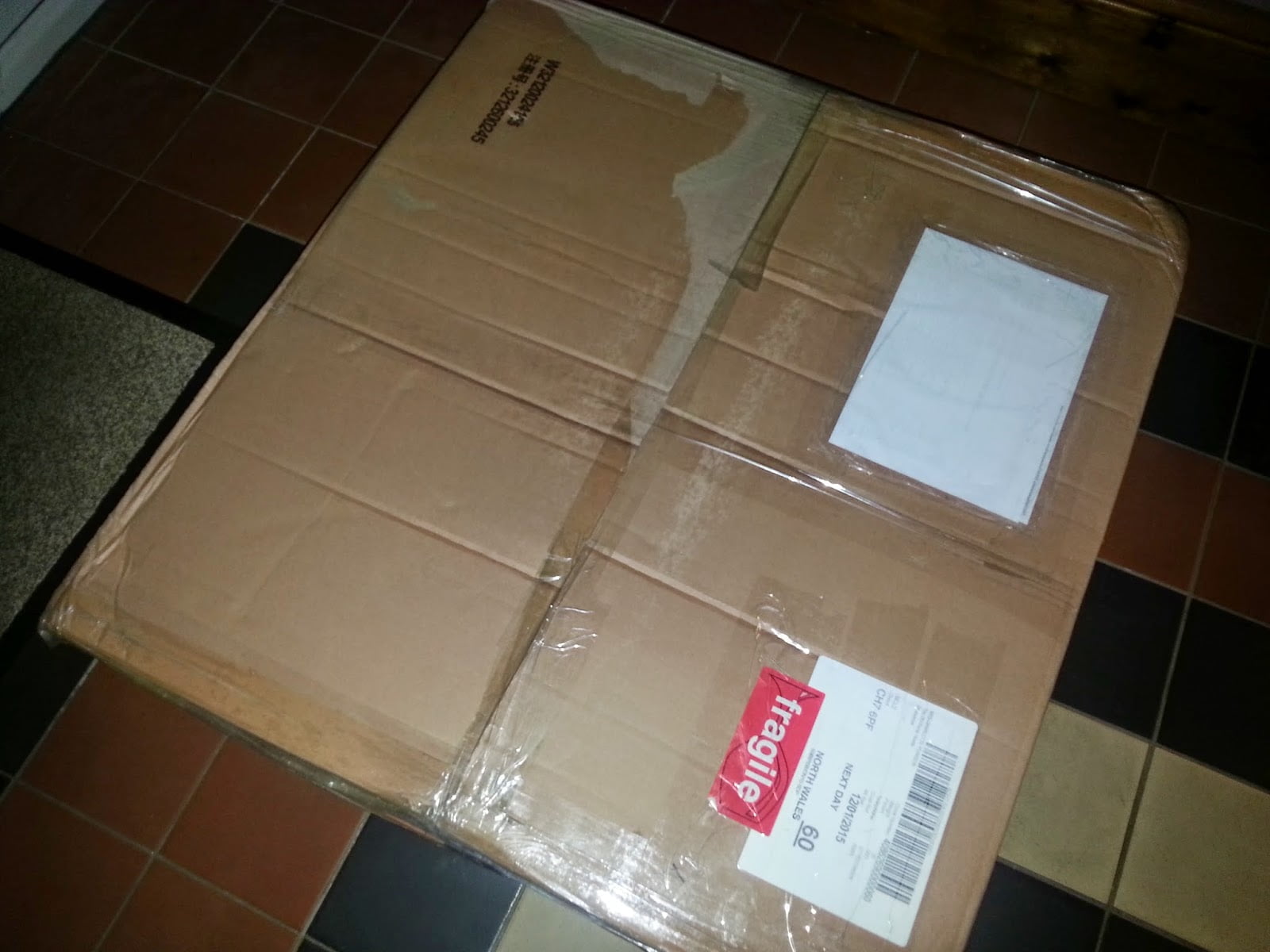 You can see below the items we had delivered. As you can see there are lots of big brand items. The postage cost of sending these items was £4.50, cheaper than fuel and parking and clearly MUCH less hassle.
In terms of the savings made they were typically between 25% and 65% on individual items. So as an example the pack of 4 Baked Beans was 50% off the RRP, the Coca Cola was a 37% saving, as was the Tate & Lyle sugar, whilst the lucozade was a 75% saving on the RRP at just 99p.
Given this, it does appear that there are some quite huge savings to be made on buying from online discount retailers. These are not the places sadly where you can get everything you need all of the time BUT they certainly represent a means of buying many of your branded staple items for less.
Give them a go and let us know how you get on and how much you saved! Be sure to use the code MUMMYFEVER at the checkout and you will get next day delivery if you order before 2pm Monday-Thursday. Happy shopping and saving!
The best way to keep up to date with all their great offers is on their Facebook page.