Do you celebrate on New Year's Eve? Do you get dressed up and sparkle your way into the next year? It won't be long and a whole new decade will be starting. 2020 is not far away. What are your 2020 plans? Anything big? Maybe you've had a big 2019 and you are intending to see it off with a big bash.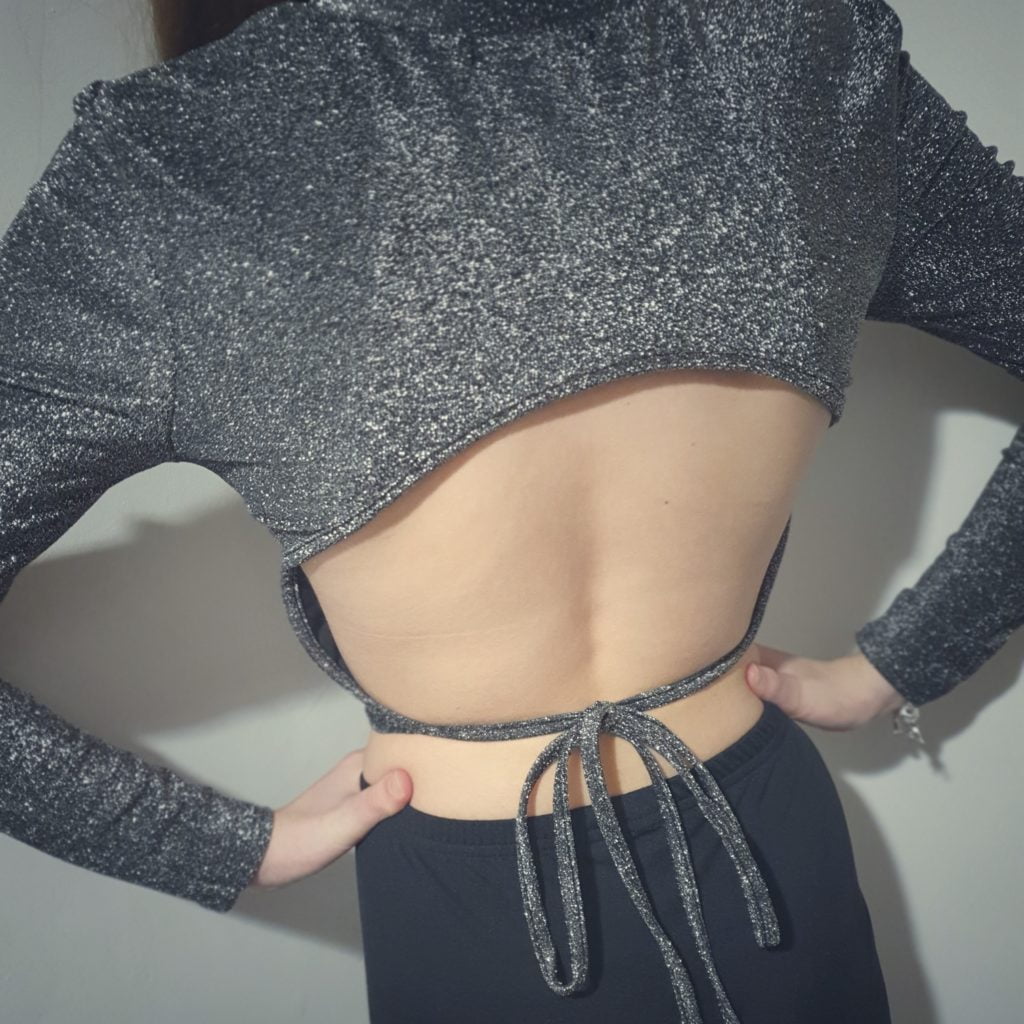 Ways to add sparkle to your outfit
You could go full on glitter and wear something super glittery for New Year, or maybe something shimmery involving sequins. If that's not your thing you could keep the outfit plain but add some sparkle with a fancy bag or shoes?
Maybe you want to keep things simple but just wear some fancy costume jewellery? Or perhaps you want to go all out sparkle and be head to toe in glitter. There is some really fun glitter make up around these days, not to mention glitter hairspray and so on. You could sparkle well into 2020! You can get a discount on the Lictin Face Glitter pack on Amazon at the moment, if you use code KNW9J2SS at the checkout.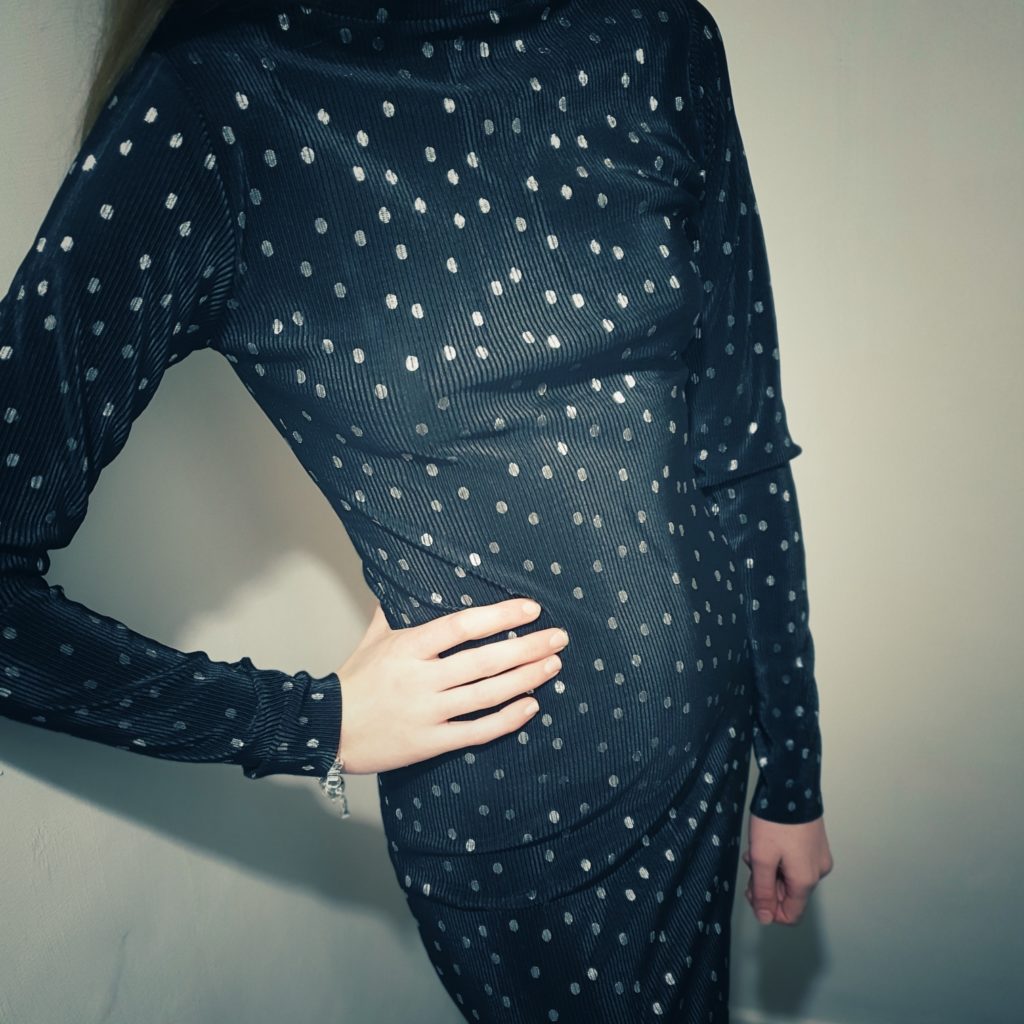 Of course – you don't have to look like a disco ball, you could just go with some glittery nail polish! What colour would you go for? Last year I had black glitter with a snowflake print over the top. They lasted six weeks which was such a bonus! I haven't quite decided this year yet. Perhaps a midnight blue with some glitter? Or even gold?
Sparkly outfit choices
Let's assume you are ready to go all out party sparkle. Here are a few options to think about. If you are going for a glittery top and then something a bit more plain on the bottom half (trousers/skirt/jeans) you could have a look at something like this Silver Backless Crop Top. It looks super cute, is long sleeved, with a high neck but then has tons of sparkle and is a bit different as it's backless with a shoe string tie.
If silver is not your colour, the same top comes in gold. You could opt for a Gold Glitter Backless Crop Top and be the sparkle of the party on New Year's Eve. These come in sizes 6-12 and are currently only £9.99, so your party outfit doesn't have to cost a fortune.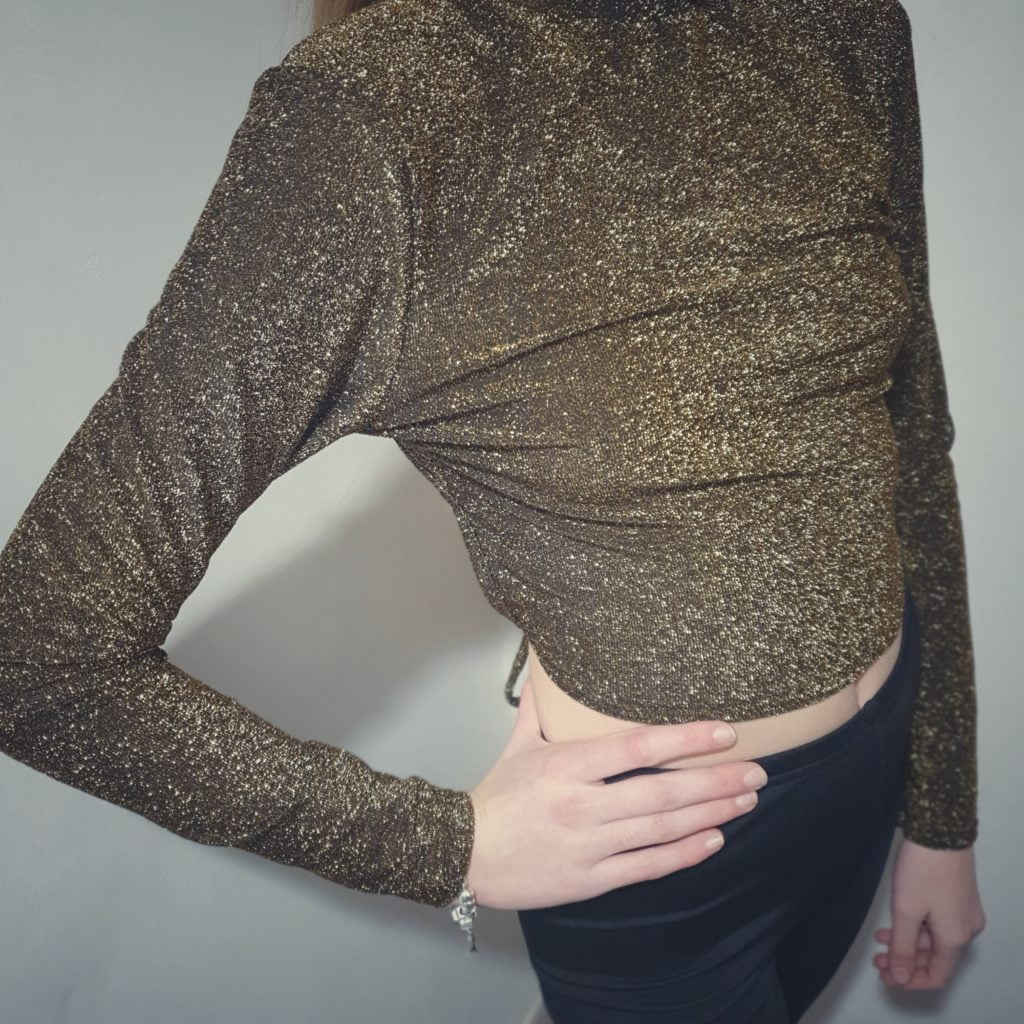 If you prefer a dress option, there are tons of really glittery dresses out there at the moment, in all lengths and styles. If you don't want something really glittery and want to tone it down a little you could opt for something like this Polka Dot Asymmetric Dress or this Metallic Asymmetric Bodycon Dress.
The asymmetric style makes it a bit more interesting, but the rest of the dress is fairly simple. You've got the long sleeves, so you don't feel quite so exposed in this cold weather and of course you can pop on some cosy black tights too finish the outfit off.
These dresses are quite thin so you won't get too warm if you are strutting your stuff on a dance floor somewhere at New Year.
These asymmetric dresses also come in a brown and grey leopard print which look really nice. They are all available for a bargain price at the moment as well.
If you do want to wear something with glitter this New Year, have a look at the range on Femme Luxe. They currently have a range of glitter tops, glitter dresses, glitter jumpsuits, glitter bodysuits (you could just wear under jeans or something), glitter mesh tops and glitter mesh dresses. You can find their full glitter collection online.
Will you be wearing glitter this New Year? What are your party plans? If you aren't going out anywhere, you can still sparkle all night long – why not opt for some glittery PJs instead? If you are staying in at home you could add some sparkle to your dining table maybe with glittery napkins or place mats to see the New Year in with some sparkle of your own. There are always stunning home ware collections around this time of year. Even the disposable bits and bobs are lovely, so if you are having a crowd around to your house why not save on the tidying up with some disposable glittery party tableware? There is tons of choice out there. Enjoy – whatever you get up to.
This is a collaborative post.