Playdates for us are always packed with fun.
They normally involve one of two scenarios:
Meeting a friend and their children at a soft play and letting the children race around whilst we engage in broken conversation in between feeding, changing and retrieving the smaller children from the big kids section
Children coming to play at our house
I know lots of mums who say they can't cope with mess or organising lots of children, but with four of my own, a couple more doesn't really impact.
The majority of the time everyone plays really nicely together. Depending on how long the play date is due to last, I normally have a couple of structured activities up my sleeve such as baking or craft activities. The boys enjoy science experiments, so we might also do something like that, or they might just have a run around in the garden or build themselves an assault course even.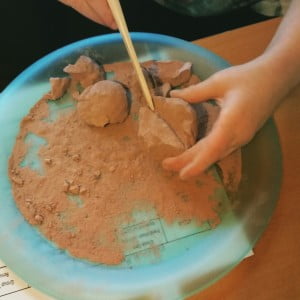 The rest of the time is normally filled with dressing up, which often involves them putting on their own show, or some sort of boys against girls challenge they develop themselves. They might make a den and watch a movie with some popcorn as well.
One thing's for sure, they never have long enough together!
At some point food is involved and as a parent that can be the hardest part. Even when you consult someone elses children on what they will eat, you might not have cooked or presented it in a way they are familiar with. Sometimes you might find they have a much larger appetite than your children and you struggle to fill them up.
In these situations, it pays to have some familiar branding in the house such as the very appealing new Magic Squares from Petits Filous. Whilst I would like Petits Filous to address the sugar content in their products, I am happy on occasions like playdates to have easy and appealing things like this in the house.
Available in two varieties, Strawberry & Vanilla Flavour and Raspberry & Vanilla Flavour, the unique quadrant shape of the Petits Filous Magic Squares range creates a new eating experience and allows kids to mix up the magic. Whether they taste one flavour at a time, experiment with a mouthful of each, or totally mix it up, kids will love exploring the delicious new flavours.  Petits Filous Magic Squares provides calcium and vitamin D for strong bones. Fresh dairy products contain calcium, but not all of them have Vitamin D, which helps absorb the calcium. Petits Filous contains both calcium and Vitamin D which help build strong bones.
At least if they turn their nose up at your spaghetti bolognese or funny face fruit salad, they will go home with something in their tummies!
This post is an entry for BritMums #MagicSquaresPlaydates Linky Challenge, sponsored by Petits Filous