This is a collaborative article. This item was gifted for the purposes of a review.
Playmobil always brings back some pretty good childhood memories for me. I remember having the pirate set bought for me as a birthday gift and I absolutely loved it. I looked after it really well, which meant that my little brother played with it years later too.
Fast forward a few decades and Playmobil has come along so much with some amazing sets available for children to play and enjoy. These are the perfect toys for creative children with good imaginations, who can immerse themselves in play and get lost in their own adventure.
So what's new?
VW's are something else that bring back some pretty cool childhood memories for me. My parents had a bright orange VW camper that my dad converted. It had a pop up roof with beds, a toilet and kitchen and we travelled around Europe in it for several summers. Those were very good times.
One of the new Playmobil sets is the VW Beetle. How cute is this set with it's own roof rack, suitcases and surf board? The Playmobil VW Beetle has all the characteristic features that make it so unique, such as the curved fenders, the VW logo, the vertical windshield, the blue paint and the typical rear hood with a 4-cylinder boxer engine.
After removing the roof, the beige seats, dashboard and steering wheel is revealed. On the back seat there is space for the child, as well as a cool bag, sand toys and towel. Suitcase and surfboard can be strapped to the roof rack.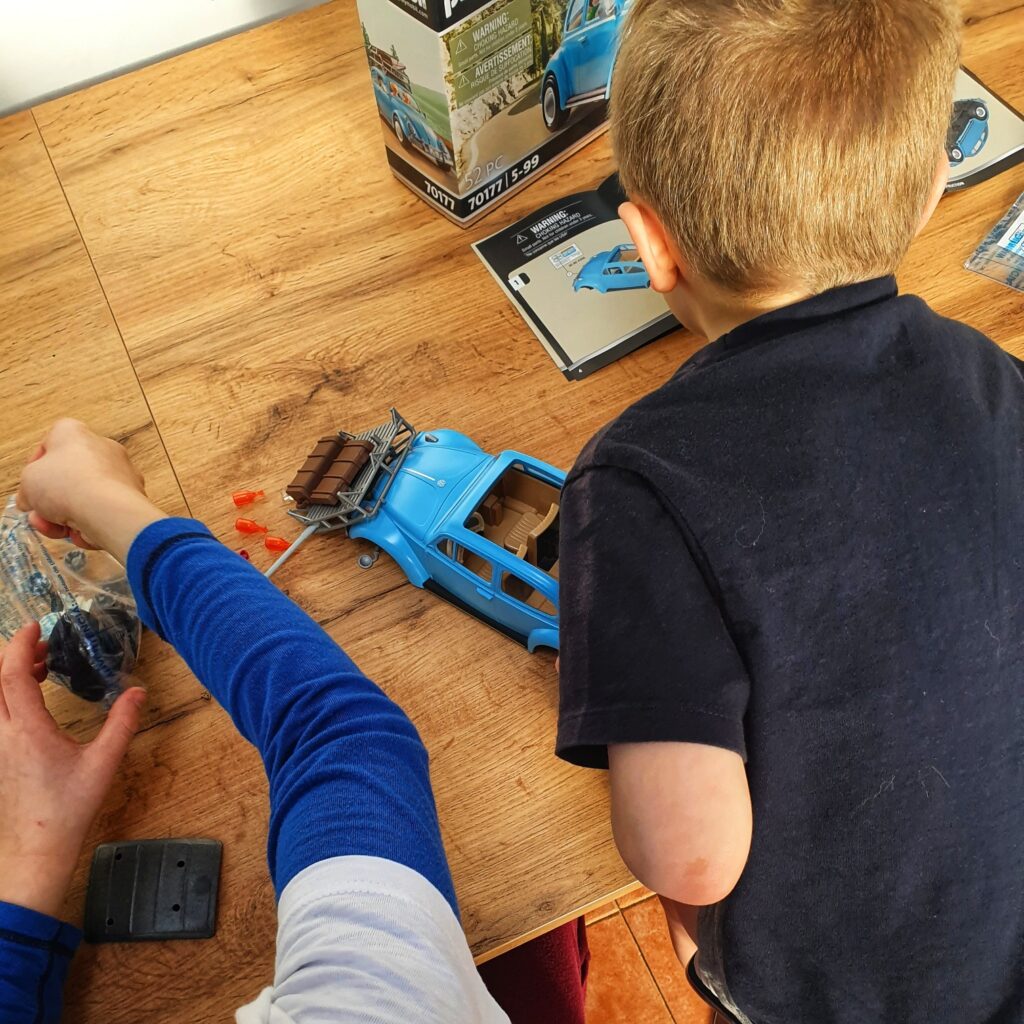 The playset contains three PLAYMOBIL figures, a Volkswagen Beetle by PLAYMOBIL with roof rack, removable roof and tailgate that can be opened, surfboard, cool box, sand toys and many other accessories.
How much are these and where can you get one?
It's a lovely set to put together and perfect for role play. This set has an RRP of £39.99.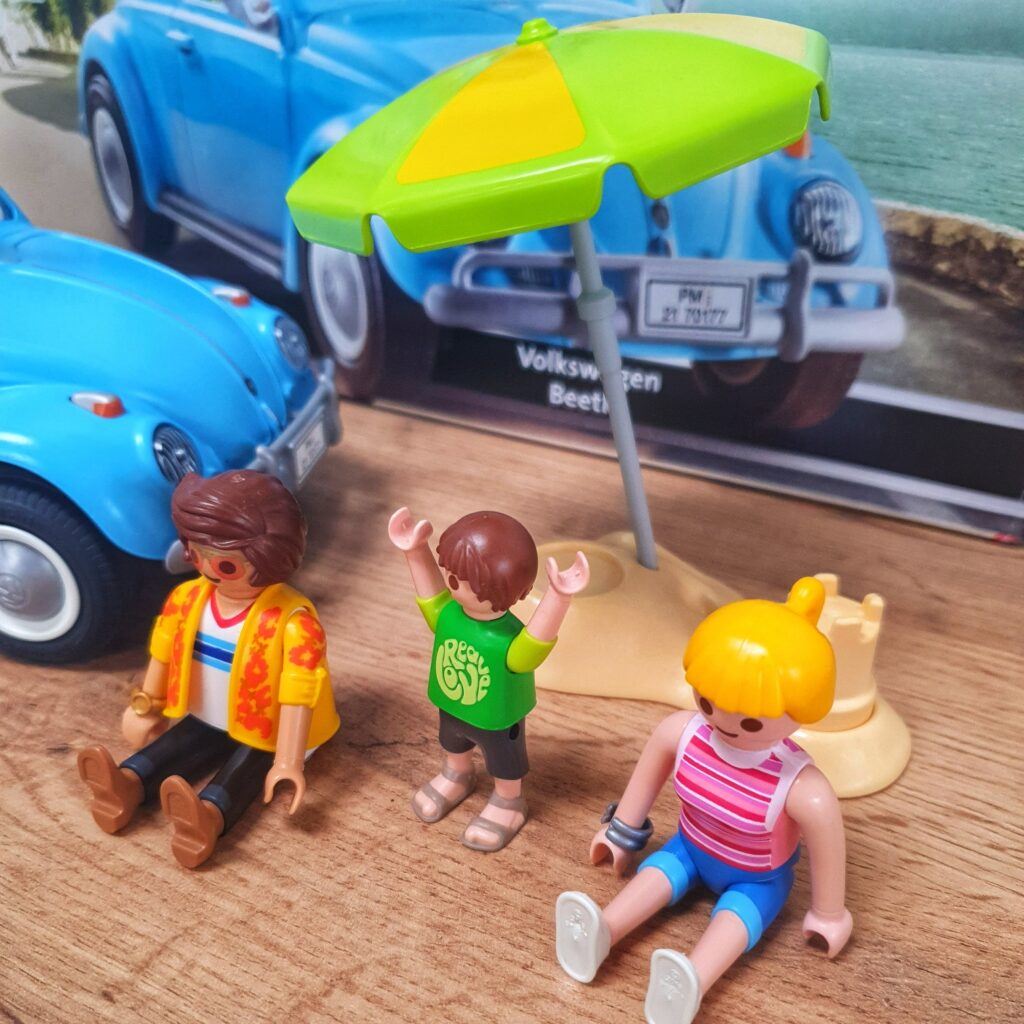 These sets are available from a range of toy shops in store and online, including, Smyths, Amazon, and Argos.