Lockdown and home schooling has been difficult for adults and children alike, so why not bring some fun and enjoyment to February half term. Although your little ones may be bored of staying at home by now, there are still a few things to look forward to and plenty of ways to make it enjoyable for your children! 
With two global events falling in the half term week, there's a chance to celebrate both Valentine's day and Shrove Tuesday with your little ones. Why not take the opportunity to create some excitement through seasonal activities to relieve the monotony of lockdown and mark the half term holiday right.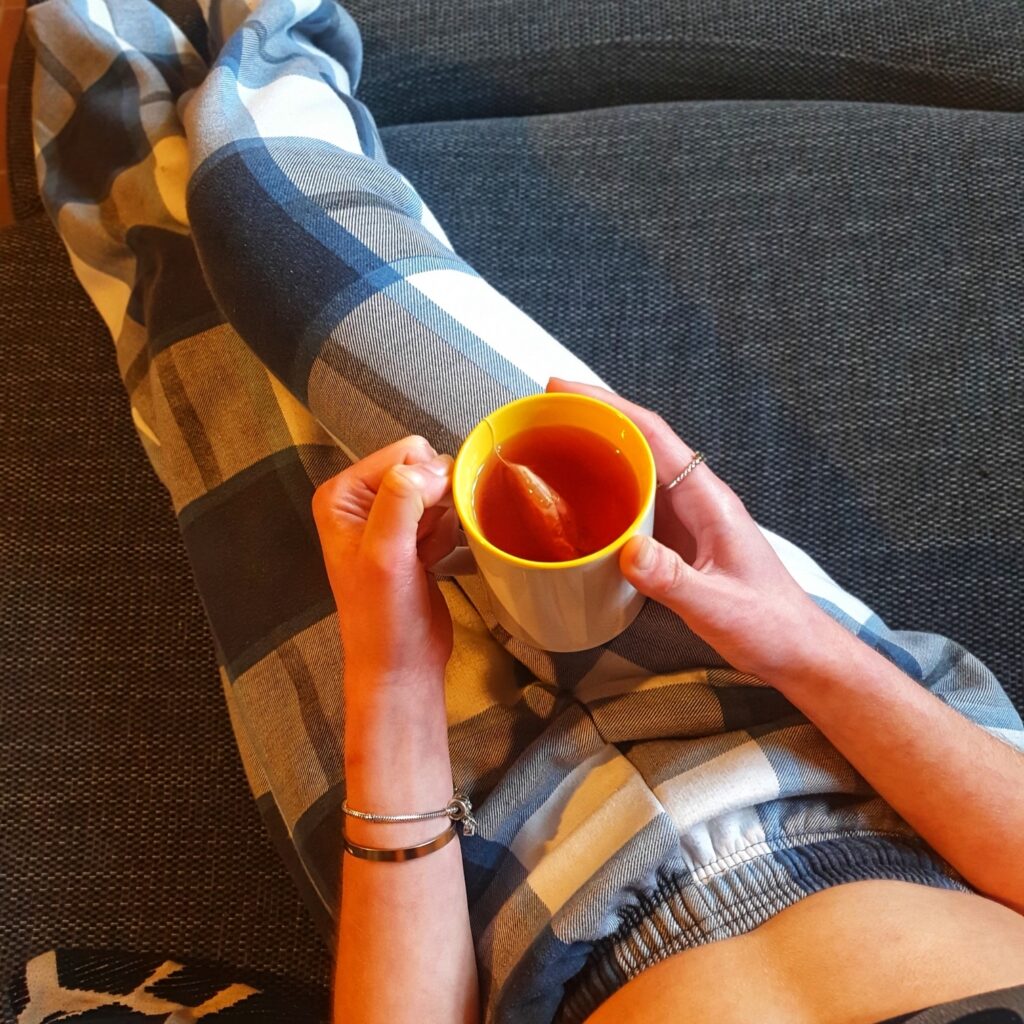 Whether you're looking after your own children, or working as a nanny, childminder or babysitter, you're sure to find some helpful activities to make this half term holiday fun.
1. Valentine's Day Activities
This February 14th falls the first Sunday of half term, and whilst the traditional Valentines day festivities of a night out for two at a romantic restaurant may be off the table for 2021, why not make the day special for the entire family and use it to celebrate those you love.
There are plenty of activities to get stuck into at home, that are really inexpensive and require minimal equipment and supplies (always a bonus!) and will keep your children entertained for a few hours at least.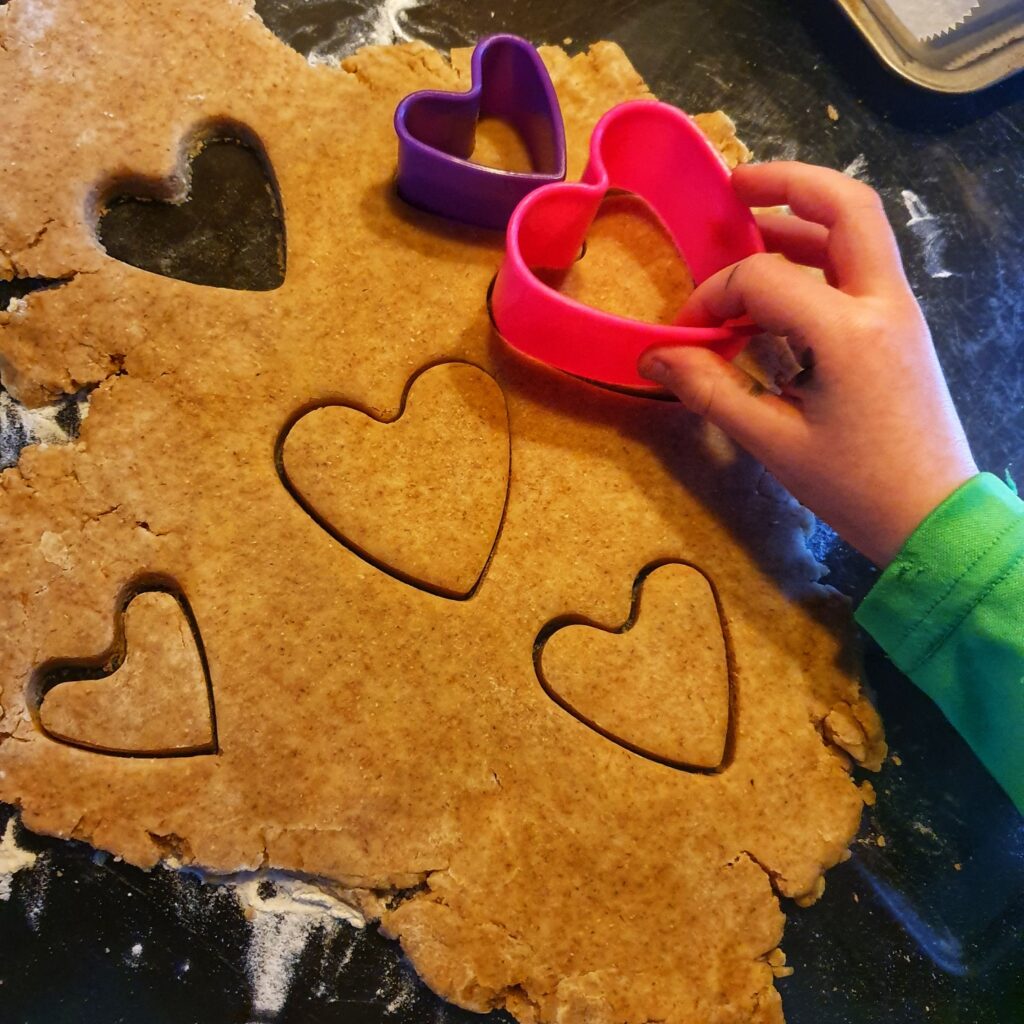 Making Valentine's day cards:
Why not let your children get creative and make a uniquely designed card with a special message for someone important in their life, be it a parent, grandparent, aunt, uncle, cousin or friend!
Some of our favourite designs this year include printing their handprints or footprints in the shape of a heart onto the front of their card, or lots of tiny hand prints with flower stems drawn on the bottom can look like a lovely bouquet of flowers.

This fun activity can create a loving personalised gift for a family member to let them know you're thinking of them during this lockdown.
Bake Valentine's Day biscuits:
Baking with children can be messy but it's great to get them used to being in the kitchen and learning important culinary skills from a young age. For the more ambitious chefs out there you're sure to find plenty of Valentine's themed treats to make but for those wanting a simple but delicious treat we've found some excellent biscuit and cookie recipes here! Why not try to make you own 'love bug biscuits' or 'cherry shortbread hearts' for a valentines day treat or to deliver as a gift to a loved one near by!
Valentine's Day meal at home:
Whilst you may perhaps be used to spending Valentine's Day out at a restaurant, why not get creative and make a 'restaurant at home'. Get your children to help write out menus, set a themed dress code of pink and red and create some Valentine's themed culinary triumphs in the kitchen! There are plenty of simple recipes where children can get involved, and planning the event before hand can take up ample time setting them to work on writing menus, creating table decorations or preparing treats like chocolate covered strawberries.
2. Shrove Tuesday Activities
On Tuesday 16th February it is Shrove Tuesday, which some might call Pancake Day, which involves traditions including making and eating pancakes. However there is a religious and historical context behind the day and why not take the time to teach your children all about Shrove Tuesday whilst partaking in this year's festivities.
Learn about Shrove Tuesday:
Whether you're religious or not, just like with Christmas and Easter it is important to explain the reasoning behind the celebration to help engage children and expand their knowledge. Shrove Tuesday marks the final day before the start of Lent, the 47 day fasting period leading up to Easter. Learn all about Shrove Tuesday here.
Pancakes are the traditional food eaten on Shrove Tuesday as they use up all the rich and luxurious store cupboard ingredients people used to rely on before starting their fasting period in Lent. Why not go through the different ingredients in pancakes and write menus to decide which toppings to have with your children.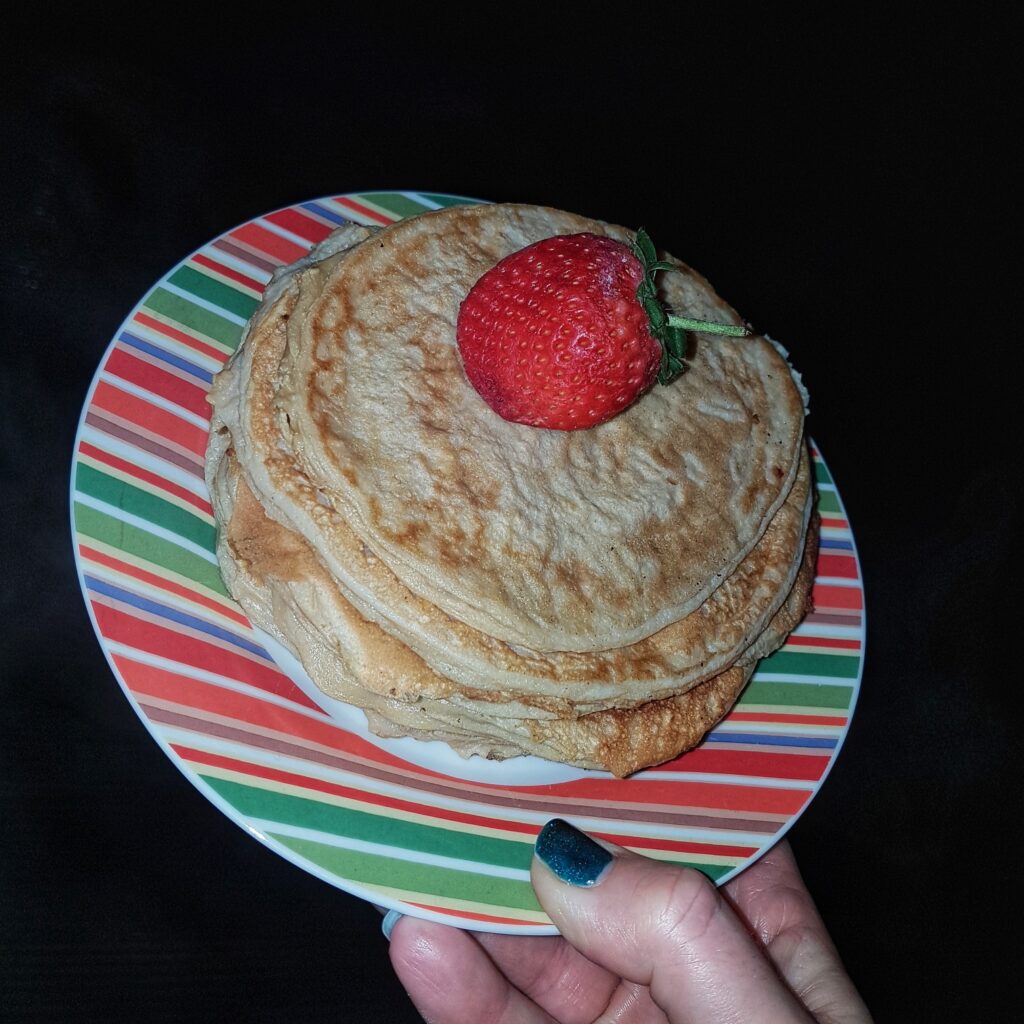 Luckily pancakes are very easy to make and children can get involved with the mixing, flipping and decorating phases! Have a look at our best pancake recipes for kids to decide which ones to make this Shrove Tuesday.
Get creative! Use this as a chance to let your children get creative and make different shapes and styles out of their pancakes, why not add food colouring or fruit to your mixture for an unusual pancake twist!
3. Home Sports Challenges
Despite the lockdown, cold weather and long nights forcing many of us to spend a lot more time indoors at the moment it is still very important to get outside whenever possible and ensure you're having sufficient exercise. School aged children need around an hour of physical activity per day to stay fit and healthy with toddlers needing over double this, but this doesn't have to mean burpees and press ups! Normally children walk and run around a lot during their daily lives but with lockdown and the winter weather, you may need to introduce more sporting activities to encourage their daily exercise.
Home Olympics!
Why not set up games and challenges around the house and in the garden, from a star jump station to a garden relay, set up small challenges and keep a tally chart of times or scores throughout the week and award prizes at the end! The challenges don't have to be long or difficult, but a few 5 minute bursts of activity throughout the day could make a real difference. Ideas for challenges could be: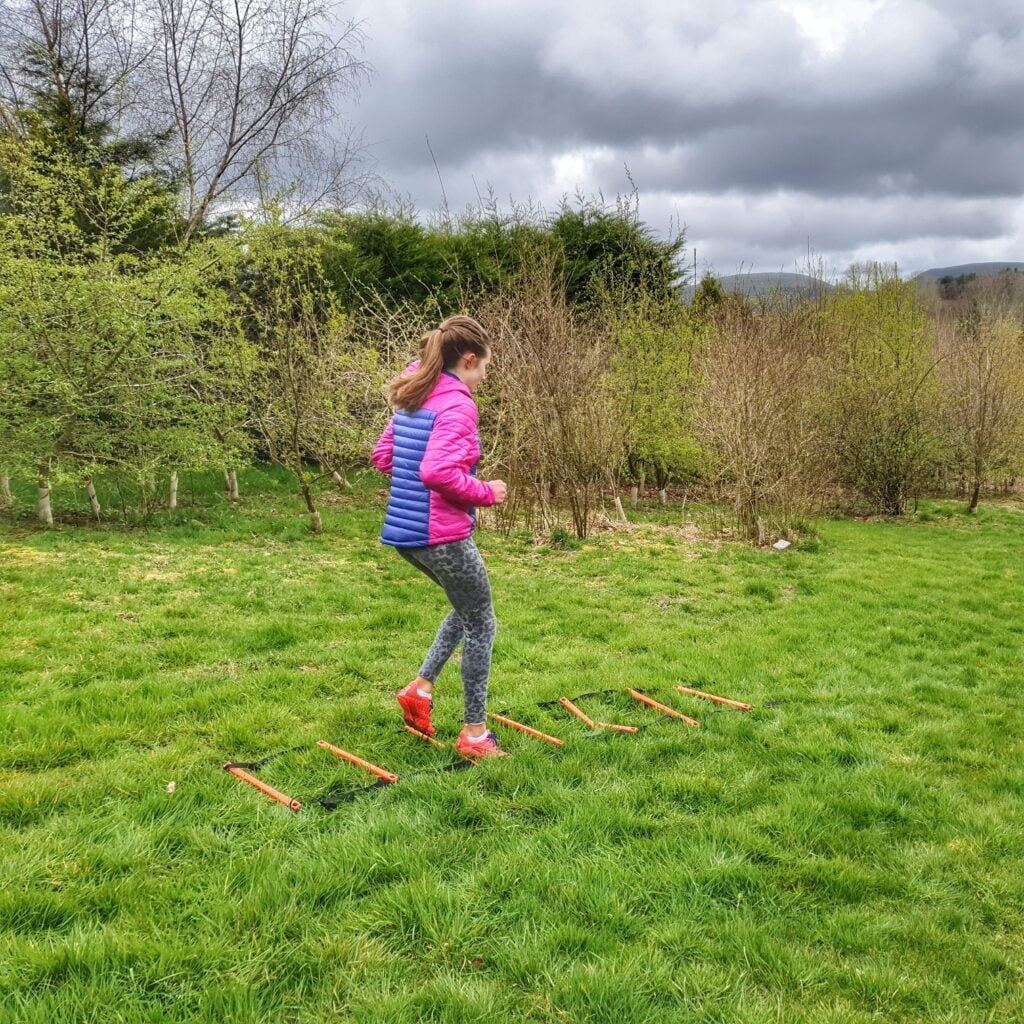 How many high knees can you do in a minute?
How long does it take to do 100 star jumps?
How many times can you throw a tennis ball in the air and catch it without dropping it?
How long can you stand on one leg for?
Having a tally chart and prizes (no matter how small) can make the activities rewarding and fun for children and keep them interested in the activity.
Dance workouts!
With so many YouTube videos for dance workouts being aimed at children, find one with their favourite music or songs from their favourite films to keep them interested. Even just 15 minutes of dancing to music each day will be plenty to keep them both entertained and active. From 'Despicable Me' themed dance workouts to Disney classics there are plenty of videos and tutorials out there to keep your children moving this half term.
Online PE Classes
You may or may not have heard of Joe Wicks and his online PE classes, but they're a great way to include some structure and exercise into your children's routine, and adults can join in too! With new workouts released every week day during the first two lockdowns, Joe Wicks, also known as The Body Coach, performs live PE classes online that can be done from your living room to help the nation's children stay active during lockdown.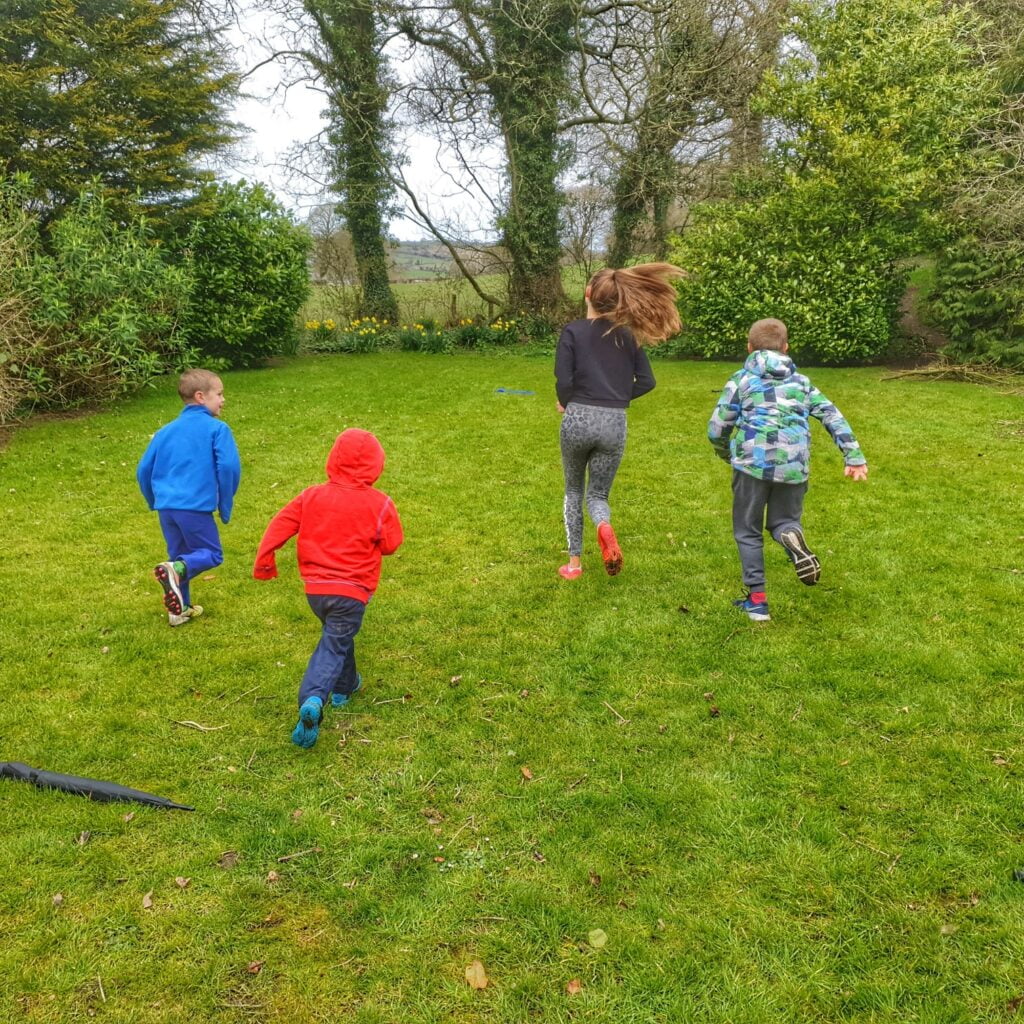 4. Recreate your favourite half term activities at home!
Half term is usually a week of fun and excitement in the middle of a busy school term and often includes trips to the cinema, playground and more, so why not recreate some holiday activities at home (for a fraction of the cost!).
Cinema Trip
Make your own tickets with your children and even set up special cinema style chairs in your living room out of cushions to liven up a typical movie night. The build up activities and arts and crafts of making the tickets can be just as fun for children!
Buy some popcorn, chocolate, sweets or snack of choice to serve as movie snacks.
Let the children choose the film in advance and set a specific time during the day to watch the film so you can personalise the tickets you create.
Camping Trip
Building a den is an age old activity loved by children so why not set them to work on this classic activity this half term.
You could serve camping food of packed lunches for them to have in their den and maybe even a sleeping bag if you're feeling adventurous!
Go on a nature walk in your local park or even just the garden depending on where you live, getting your children to write a list of all the animals and plants they can see or elements of nature that would usually be found on a camping trip.
What will you be up to this half term?