Lockdown and home-schooling once again has been hard on parents and children, so everyone is breathing a sigh of relief that it's half term.
That being said, many parents will still be trying to work this week, so whilst we've not got the pressure of home-schooling, there are still children who need to be entertained and who require 542 snacks before 11.30am!
Top tips to stop you losing the plot
Comparison really is the thief of joy
Don't obsess about what everyone else says they are doing. Really you know that after they took that perfect photo of their child's rainbow cake, they were left to clear up a giant mess, or break up a fight over who ate all the purple smarties!
Choose your battles
This is not the week to argue over everything. So, if your child wants to spend the entire week dressed as Elsa or Hulk, or stays in their pyjamas one day – ask yourself, does it really matter?
It's half term, relax your rules about screen time
If you have work to get done, it is perfectly acceptable to give them more screen time than usual.
If it's not broken, don't fix it
If your children are playing nicely, don't disrupt that by suggesting you make playdough or bake – save that for when they start sitting on each others heads and need a distraction.
Keeping children busy
Themed activities
We've got two events falling in half term this year, Valentine's Day and Pancake Day, so if you want to you could theme activities around both of those. Making valentines cards or paperchains. Making cookies, or maybe having a special breakfast all together?
Baking with children isn't about how it looks on Instagram, it's about how much they enjoy it.
If you want to make pancake day more interesting you can add a spot of food colouring or make different shapes – why not challenge older children to make them?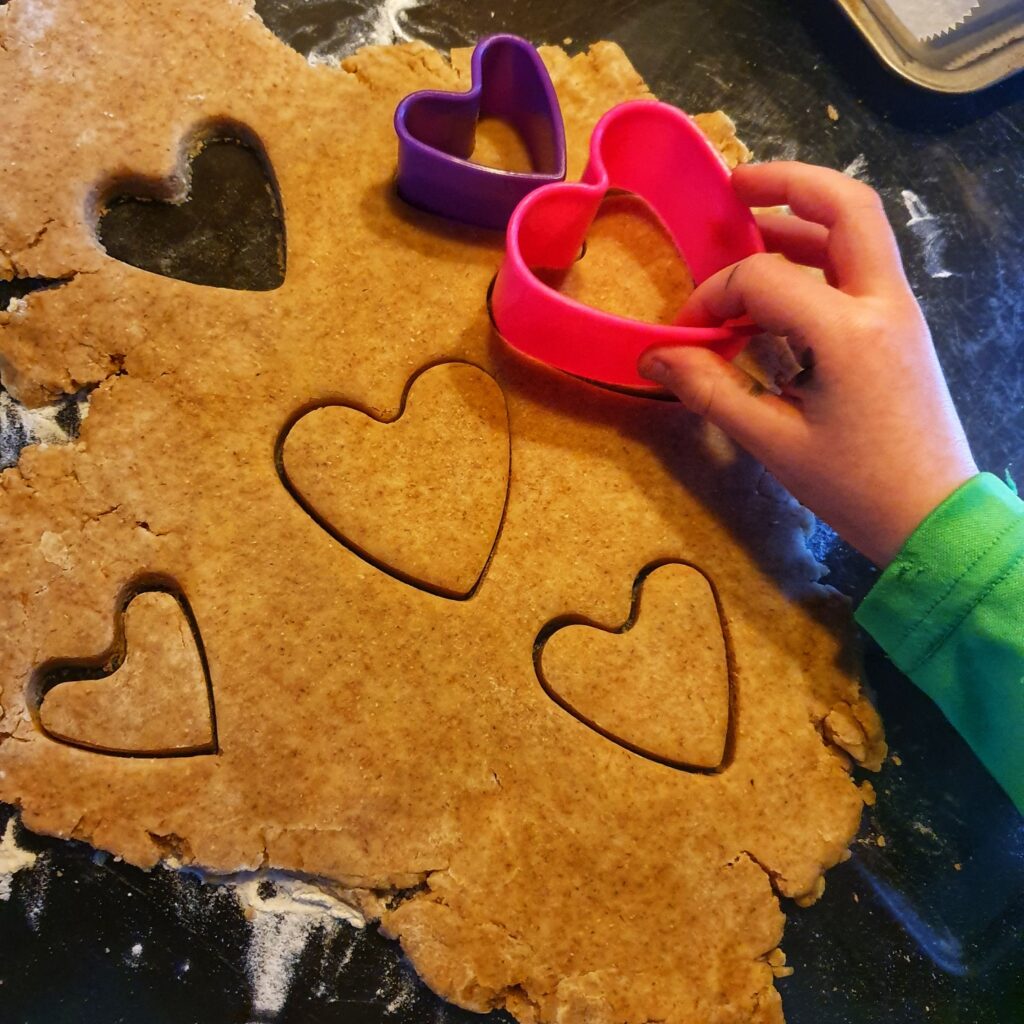 Time outside
Time spent outside is so important for everyone but it can be really beneficial for mood and behaviour as well.
Walking as a family is great, but if you have a garden or an outside space that's good too. My two youngest love scavenger hunts and bug hunts and that can keep them busy for a while. Or you could do a quick treasure hunt just by hiding a range of things that they then have to find.
Last summer term, when the schools were closed we did a family sports day which the children loved, so you could do something like that, perhaps a home olympics?
You don't have to hike 10 miles everyday but little bursts of activity can make all the difference. There are tons of online dance workouts and challenges as well that children can get involved in.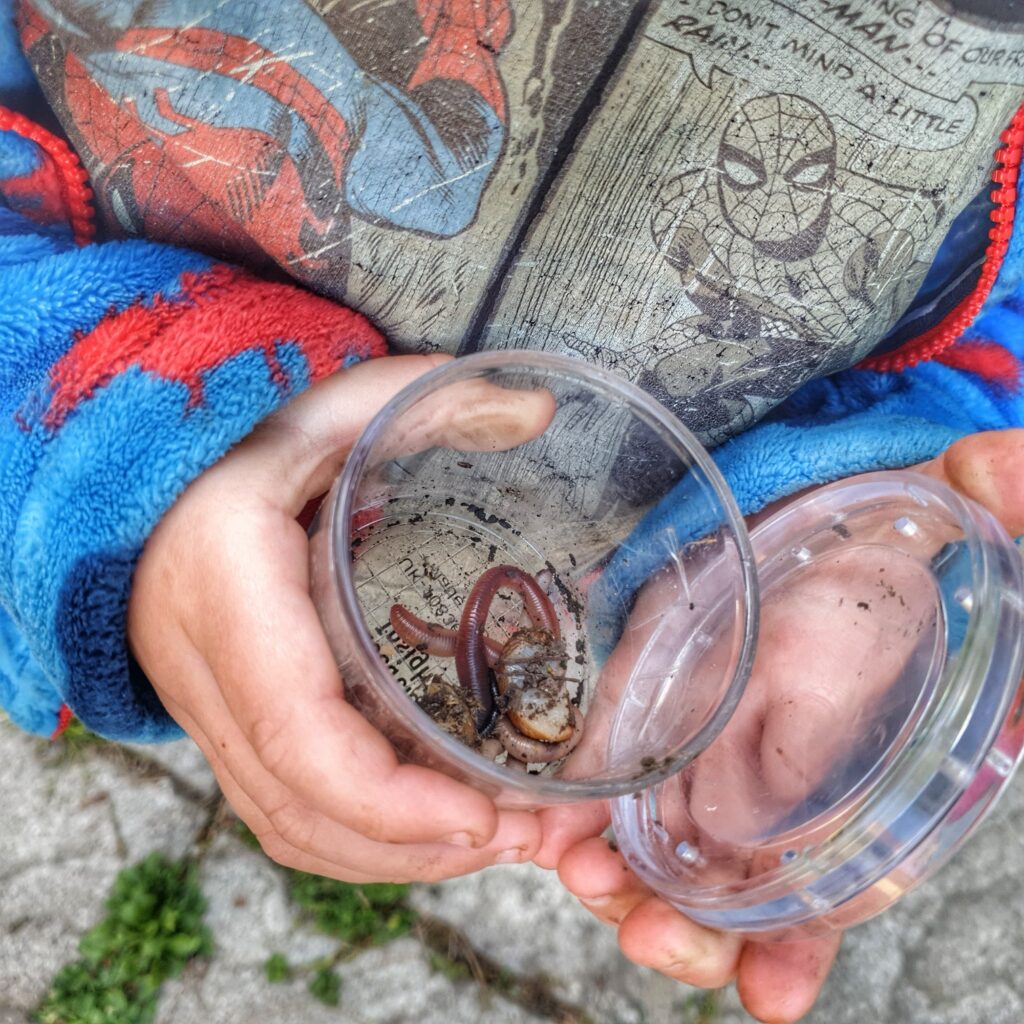 Re-creating the typical half term activities
If you would normally head to the cinema or go off camping at half term, why not recreate that at home?
Put your tent up in the garden and let them 'play camping', or build a den inside. Get them to make cinema tickets for a movie night, If you normally like to go on picnics, set them up with a carpet picnic. If they enjoy sleepovers, let them 'sleepover' in a siblings room.
Other ideas
You could try setting them a challenge. It's surprising how much some children enjoy washing the car for example, or building a huge tower out of bricks or dominos.
You could let them explore all the things you kept from when they were babies. I used to love looking through these things as a child.
Get the board games out! I challenge my four to play a board game a day without falling out – it's a work in progress!
…And for older children
Whilst they don't need entertaining in the same way, they might need encouraging.
You could challenge them to make a cake, or make dinner for the whole family one evening?
You could encourage them to follow some online workouts, or even agree payment for doing some jobs around the house.
Final thoughts
When in doubt, music makes everything better. We kicked off our half term on Friday night with a blast of Taylor Swift's 'Shake it Off'!