As parents we spend a huge amount of time cleaning surfaces where our children have been playing, eating, relaxing – in the age of Covid-19, this has significantly increased. Cleaning is a vital part of maintaining your household to reduce the spread of germs and keep your family healthy. To make this process easier Clinell wipes, from GAMA Healthcare, are the perfect product to do this whilst leaving your house fresh and bacteria free.
Hand Sanitising Gels Range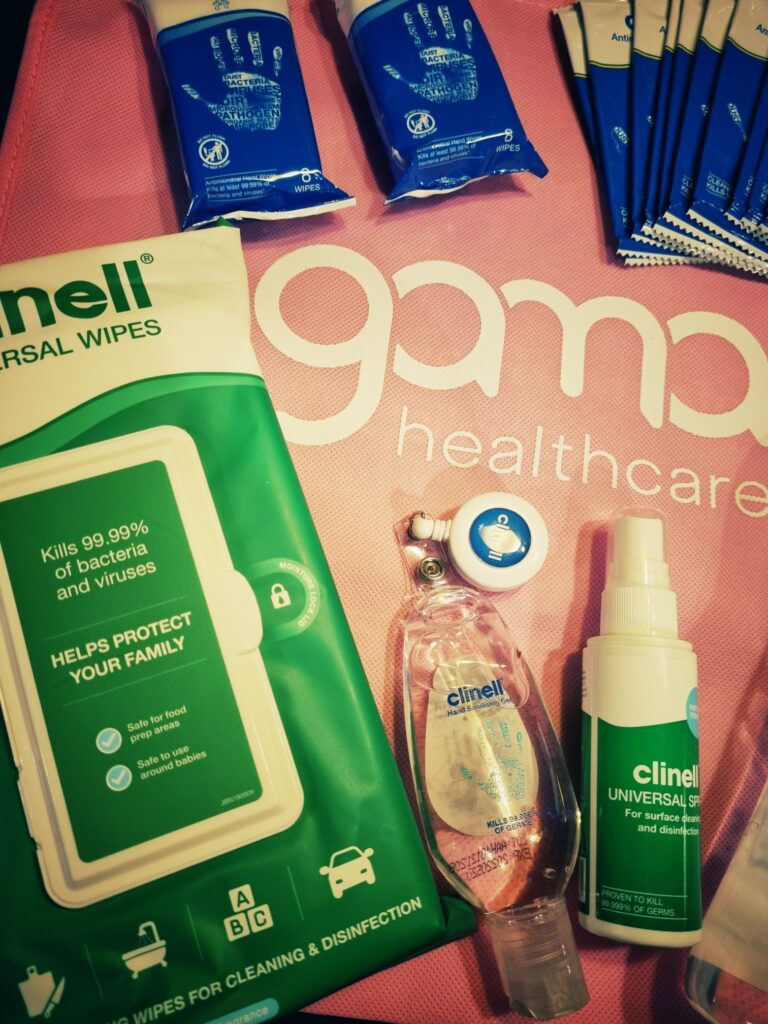 Hand gel has become a normal part of daily life in the last two years. Fortunately there seems to be a plethora of the stuff online and in shops now, but do you remember at the start of the pandemic when it was really hard to find and shops everywhere had sold out? Fast-acting, easy-dry gel instantly sanitises hands without need for soap and water. The skin-friendly, moisturising formula of these products leaves hands clean with no stickiness. Hand gel is hand gel you might be thinking, but it's really not. Many people have ended up with sore, dry hands over the last two years as a result of using large quantities of harsh hands gels.
Ideal for quickly and easily disinfecting hands on the go. Featuring a unique, skin-friendly blend of 74% (v/v) alcohol and biocides containing glycerine and aloe vera extracts. These gels dry in a matter of seconds and leave hands clean, moisturised and feeling refreshed without any residual stickiness.
Universal Range
Clean and disinfect in a single step. Kills at least 99.99% of pathogens. Effective from 10 seconds. These wipes and sprays are so useful for busy family homes.
This is the UK's most trusted single-step detergent and disinfectant; ideal for use on both surfaces and non-invasive medical devices. This patented near-neutral pH formula ensures exceptional material compatibility and is proven to kill at least 99.99% of pathogens after 10 seconds, norovirus within one minute and reduce instances of MRSA by 55%.
CLINELL UNIVERSAL WIPES ARE EFFECTIVE AGAINST COVID-19 VIRUS IN 30 SECONDS.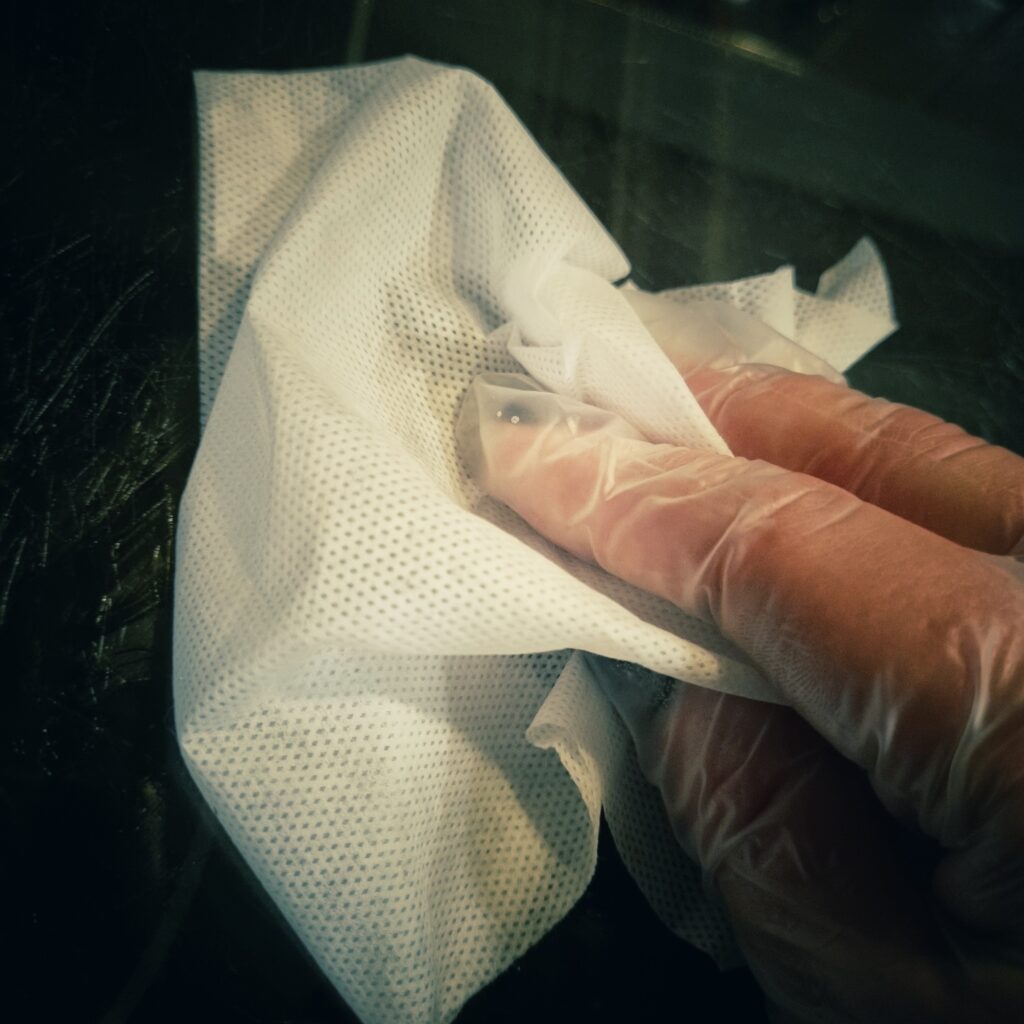 The Clinell wipes are an award winning parenting product, where they are recognised for the use of all household purposes. The disinfecting wipes kill 99.9% of germs, bacteria and viruses, effective from 10 seconds of cleaning dirty conditions. They are non-corrosive, alcohol and bleach-free making them safe to disinfect your baby's surfaces and toys. The wipes are also effective against the COVID-19 virus in 30 seconds!
I've been using these for the last few weeks and I'm so impressed with them. we took a pack away with us at New Year and they were just perfect for wiping down surfaces in the kitchen and bathrooms and helping out with post-meal time clear ups. I also packed a pack in my rucksack when we were out and about, for use in public toilets etc.
My favourite way to use the wipes is on all the family devices – smartphones, laptops etc and those nasty bug breeders known as remote controls!
For more information on this range head to the GAMA website, or check out their social media pages.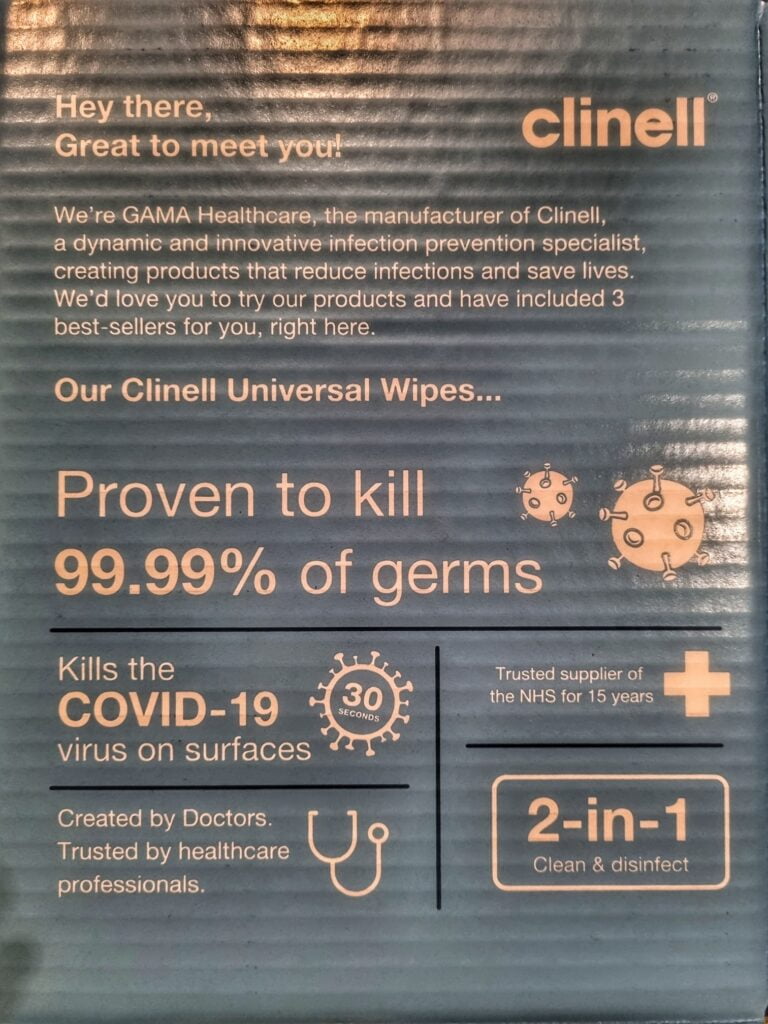 Antimicrobial Hand Wipes Range
The UK's number one antimicrobial wipes for cleaning and disinfecting hands. All the efficacy of soap and water, no need for the sink. These come in handy little packets perfect for taking out and about. Pop them in your children's school bags, lunchboxes, your hand bag, the car and anywhere else you might need them!
Ideal for improving hand cleanliness. With a dermatologically-tested formula, these Antimicrobial Hand Wipes are suitable for frequent use. Working within 10 seconds to kill 99.99% of pathogens, they reduce the risk of infection and help maintain healthy skin.
EFFECTIVE AGAINST VIRUSES IN 30 SECONDS.