Reverse hair washing, have you heard of it? Have you tried it or do you do it all the time?
I have to say I feel as I was a bit late to the party here, as I'm one of the people that only heard of this about a year ago. At the time I remember asking loads of people if they did it. The response I got was shock from everyone I asked, either because they'd been doing it for years and were horrified I didn't know about it OR because they thought I'd made it up and was crackers for even suggesting it.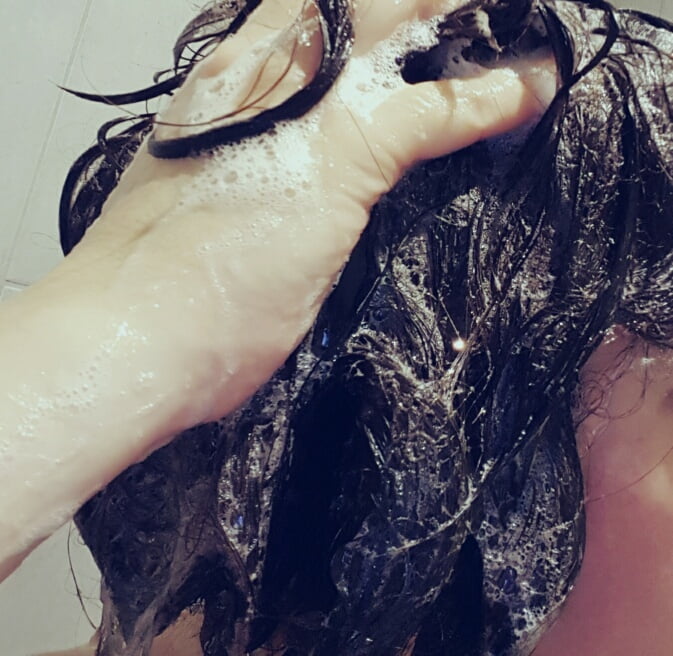 So what is reverse hair washing? Basically, it's applying conditioner to your hair before shampoo. I couldn't get my head around it at first as it goes against everything I've ever done with my hair. In my head it didn't make any sense as if I applied the shampoo after the conditioner surely I'd be washing out all the goodness of the conditioner?
Apparently, applying the conditioner first means you still get the goodness, but because we never probably get the conditioner out when we rinse our hair, it can weigh your hair down, leaving it with less body and also susceptible to getting  greasy more quickly.
Now although I found out about this technique around a year ago, I don't use it all the time because I simply forget. I am so used to the 'normal' process, I have to really concentrate to get it done the other way around.
I tried it out with a new shampoo and conditioner recently. The S Factor products from TIGI are absolutely lush. They smell amazing for a start, but then, even in my long mane I didn't need much product as a little went a long way. Now these are volumising products anyway, so I was intrigued to see with the reverse hair washing process as well what happened.
Happy to report success. No flat hair syndrome and lots of body and shine. This voluptuous formula with jojoba, nettle and pro-vitamin B5, uplifts dull, lifeless hair and adds weightless shine.  My hair is never quite as easy to brush through after reverse hair washing, but it is very long so for people with regular length hair I can't imagine this being much of an issue.
Have you tried reverse hair washing – I'd love to know what you think about the technique.