In a world where smooth and hair-free skin is often considered the ultimate beauty standard, many of us are constantly seeking effective hair removal solutions. Shaving, waxing, and threading can be time-consuming and painful, which is why at-home IPL (Intense Pulsed Light) hair removal devices like the AMIRO Opal IPL Hair Removal Handset have gained immense popularity. In this review, I will dive deep into my experience with the AMIRO Opal IPL Handset and share my thoughts on its performance, ease of use, and overall effectiveness.
Design and Build Quality:
The AMIRO Opal IPL Hair Removal Handset boasts a sleek and modern design that feels comfortable in the hand. Its build quality is sturdy, and it's clear that attention to detail has been given to ensure a premium feel. The device is compact and lightweight, making it easy to manoeuvre around various body parts during treatment. It's a convenient size for storage and travel, making it suitable for use at home or on the go.
The only part of it that feels bulky and heavy is the cable and plug that attaches to it, which sometimes hinders how easy it is to manoeuvre.
Ease of Use:
One of the standout features of the AMIRO Opal IPL Handset is its user-friendly interface. It comes with a clear and concise user manual that provides step-by-step instructions for safe and effective hair removal. Setting up the device and selecting the appropriate intensity level is straightforward. The handset also features a built-in skin tone sensor, which automatically adjusts the intensity to match your skin type, ensuring a personalised and safe treatment experience.
It is also a device that seems quite intuitive to use. It's fairly obvious and very straightforward to operate and has most certainly been developed with the user in mind.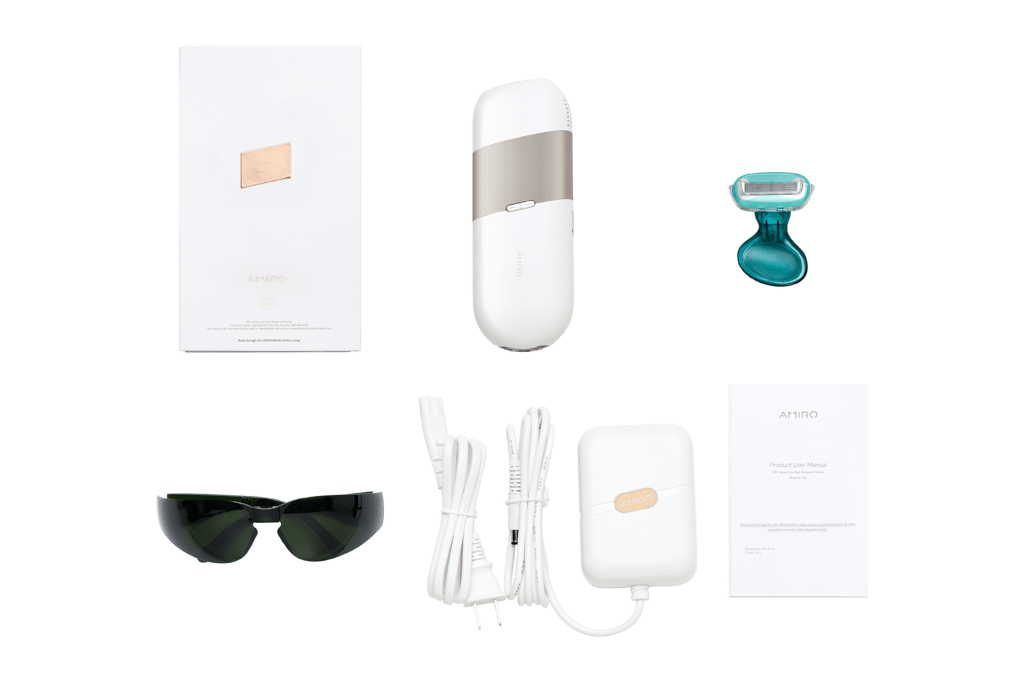 Performance:
The real test of any IPL hair removal device obviously lies in its performance, and the AMIRO Opal does not disappoint. Over several weeks of consistent use, I observed a noticeable reduction in hair growth. Now, what I will say is that consistency is absolute key here. Don't use it a couple of times and expect to see a change, and don't use it for a week and then expect hair not to grow back. With consistent use over several weeks however, expect to see long-lasting change.
While individual results may vary depending on factors like hair colour and skin type, the AMIRO Opal IPL Handset is effective for a wide range of users. It's essential to follow the recommended treatment schedule for the best results.
Safety Features:
Safety is a top priority when using IPL devices, and the AMIRO Opal IPL Handset incorporates several safety features to put users at ease. These include a skin contact sensor that ensures the device only emits light pulses when it's in contact with the skin and protective glasses to shield your eyes from the intense light.
You MUST wear these, don't think you can manage without, just put on the damn glasses! The device comes with a cooling feature as well to cool down the skin.
Fancy A Discount?
I've teamed up with AMIRO to offer Mummy Fever readers a discount. You can get $50 off with the discount code amiro99.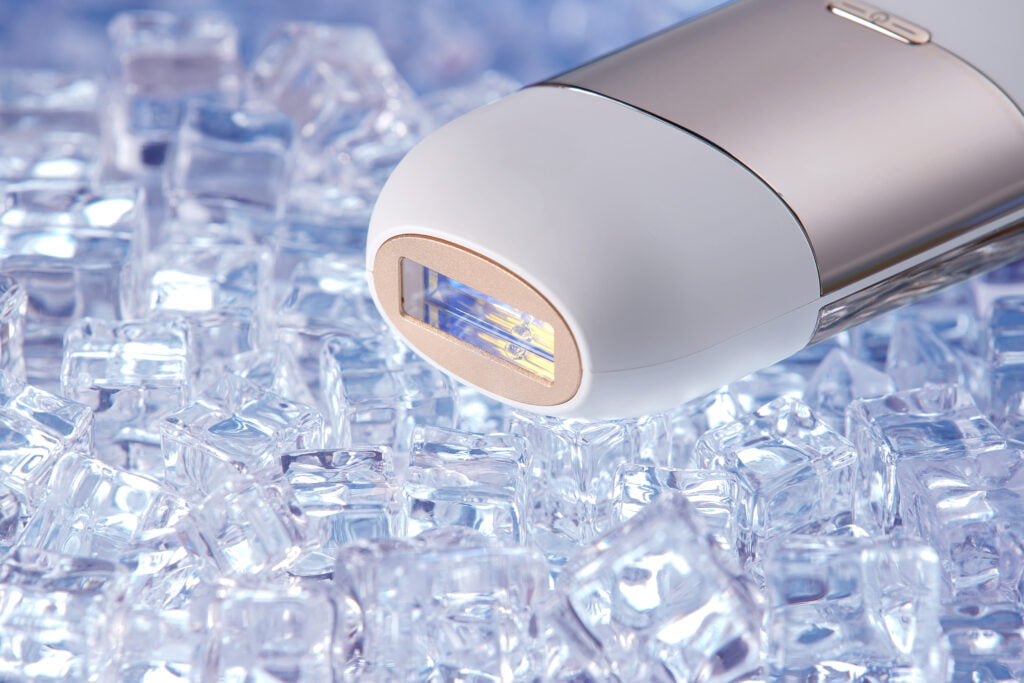 Conclusion:
In conclusion, the AMIRO Opal IPL Hair Removal Handset is a reliable and effective at-home hair removal solution. Its user-friendly design, customisable settings, and impressive performance make it a standout choice for those looking to achieve smoother and hair-free skin. While it may require patience and consistent use, the long-term benefits are well worth the investment.
Say goodbye to the hassle of traditional hair removal methods and hello to a more convenient and effective solution with the AMIRO Opal IPL Handset. Have you tried an IPL device before? I'd love to know what you thought in a comment below.