The sun is shinning this week, which is lovely. Perhaps it's making you think about having a cocktail or two, or a mocktail if you are pregnant, breastfeeding or just prefer something non-alcoholic.
This March, there is a new non-alcoholic spirit brand on the market – Amplify. Perfectly served with tonic or mixed into non-alcoholic cocktails or alcoholic ones of course!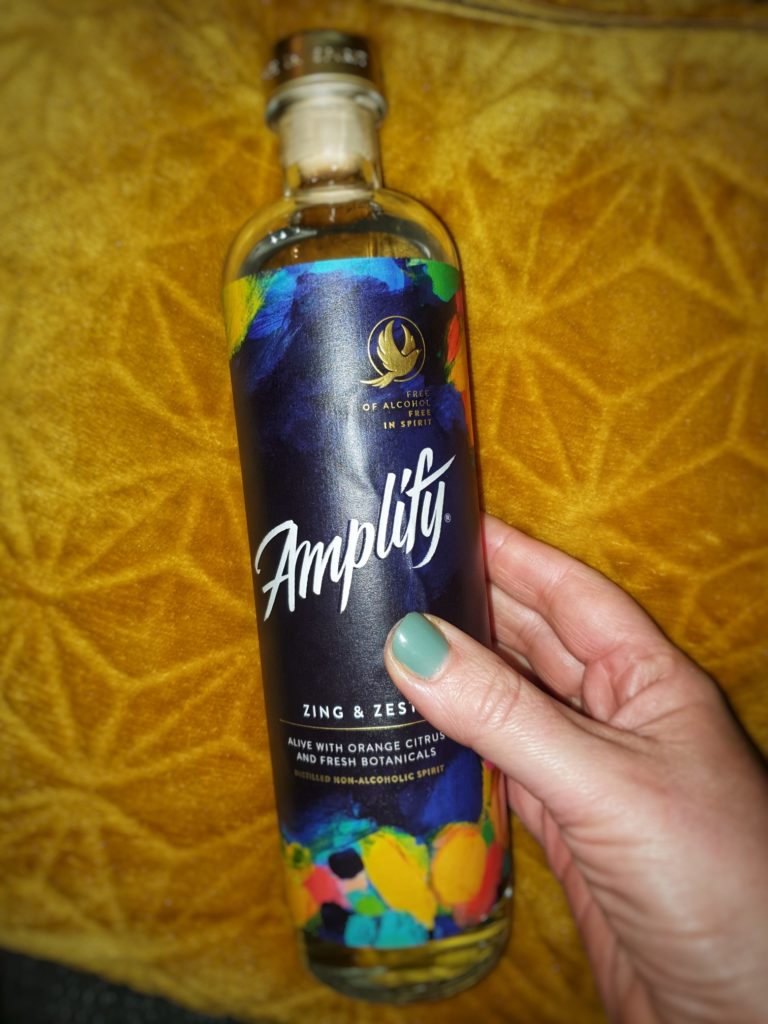 Containing low sugar levels, no caffeine and at only 27 calories per 50ml of Amplify, it's the ideal alternative to a full on cocktail, or an interesting mixer for the real deal. Here are a couple of ways to use it:
Crave Buster
The Crave Buster combines the salty flavour of pickle brine with apple juice, helping to hit the spot when it comes to commonly craved acidic and salty flavours during pregnancy. The brine works with the apple juice to provide sweet and savoury flavours whilst incorporating a whole host of vitamins to promote healthy eating and drinking too.
50ml Amplify
12.5ml Pickle Juice
10ml Lime Juice
60ml Apple Juice
15ml Sugar Syrup
Add Amplify, Pickle juice, lime juice, apple juice and sugar syrup with ice in a cocktail shaker and shake hard to combine. Strain and add into a glass filled with ice and top with soda water. Garnish with a pickle.
If you want to turn it into a cocktail, pop a shot of gin in it, or top up with Prosecco instead of soda water!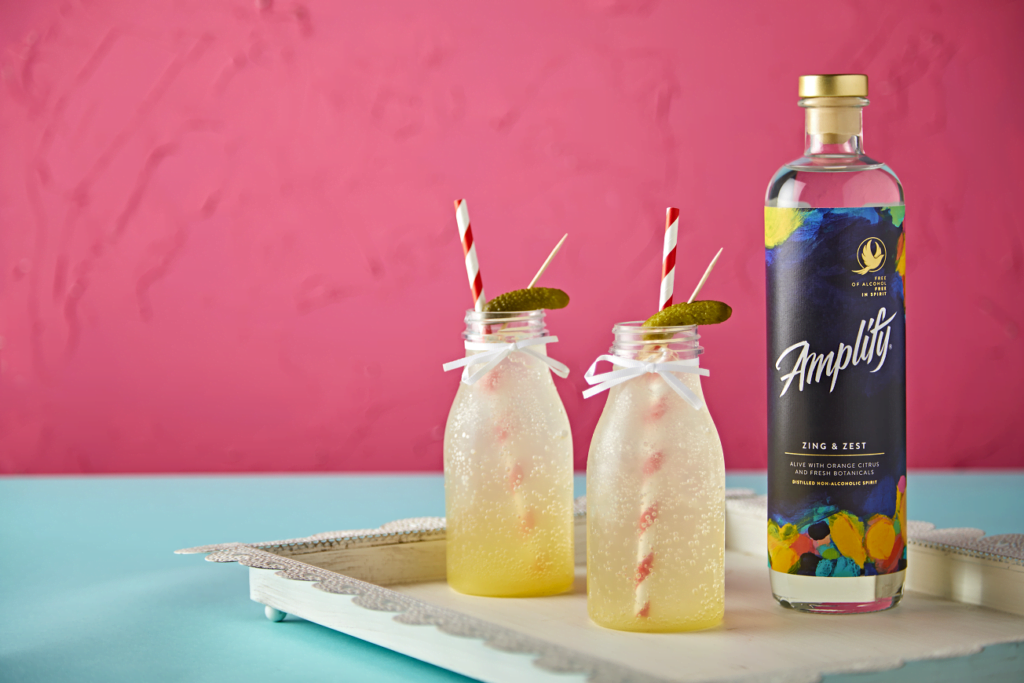 Amplify Booster
The combination of Pineapple and Ginger brings spice and a tropical sweetness, complimenting the citrus notes of Amplify well. The beautiful frothy top provides a creamy mouthfeel with the pistachio dust providing long lasting energy and protein to the drink. The Amplify Booster is packed with vitamins and designed to boost energy levels.
50ml Amplify
50ml Pineapple Juice
10ml Grapefruit Juice
2 drops of Miraculous Foamer (optional)
Muddled Ginger
Pistachio nuts – crushed
Muddle the ginger in a cocktail shaker and add the Amplify, pineapple juice, grapefruit juice and 2 drops of miraculous foamer (optional). Shake and strain into a short glass, allow the foam to settle and garnish with pistachio dust.
Again, if you want this as a cocktail pop in a shot of gin or vodka, or top with Prosecco and make it into a long cocktail.
Amplify is available to buy at Morrisons and other online retailers, priced at £15.