Spring has sprung, there are daffodils everywhere and April started with a bang with the most enormous April shower I've ever seen.
I've been gradually having a spring clean, de-clutter and through out for a few weeks now. Mainly because there are always other things that need doing, so it takes a while.
Make-up
One of the things I have de-cluttered is my make up bag. I've been meaning to do it for ages and it felt so much better once it was done.
I think it's easy to get in a rut of using the same things over and over again, so a good clean out helps you to re-discover things that you had forgotten about, as well as have a good throw out of the yucky old stuff. So what can you do?
Empty make up and wash make up bag
Throw out any old make up
Wash make up brushes
Add in a few new bits and pieces
Why not zap up your make bag by adding some new bits and bobs? Bagsy have some gorgeous things at the moment – you know those products where you look at the packaging and think it's lush before you even try the product? Well the Bagsy range is as fab on the inside and it is on the outside.
I'm rather in love with the Pretty Cheeks – Velvet Coral. Instantly perk up your complexion with this velvety soft blush. This creamy blush is domed-shaped so it's easily applied and blends to a soft, velvety finish. Using circular motions gentle apply it to the apples of cheeks before using the tips of your fingers to blend the colour along the cheekbones in the direction of the temples. It's conveniently designed for touch-ups on the go, with or without a mirror. It glides onto the skin, the colour is gorgeous and just look how it comes presented.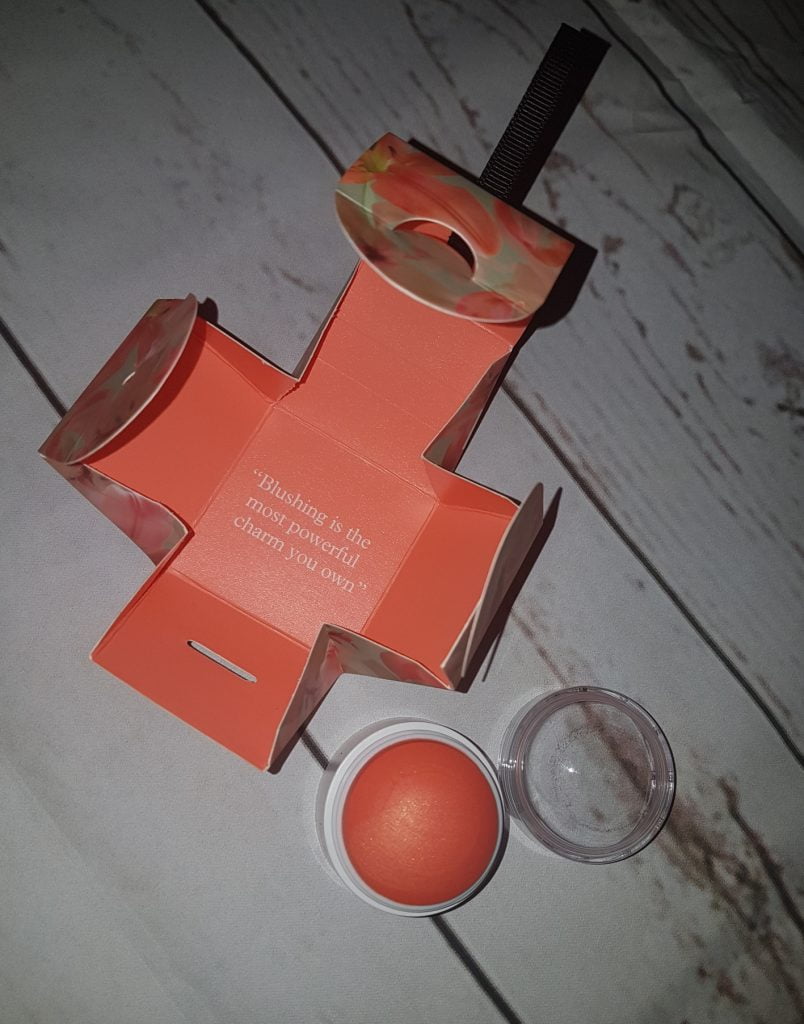 If lips are your thing, what about the WOW Lips – Cocktail Hour? Draw on this chunky lip gloss pencil for a quick touch of glamour. Your day may not be perfect, but your lips certainly will be, with this high impact colour pencil. This lip chubby comes equipped with moisturising properties to keep your lips nourished and a creamy texture that's super easy to apply. Plus the innovative nylon and spherical powder formula means it hugs and moves with lips for serious comfort-factor.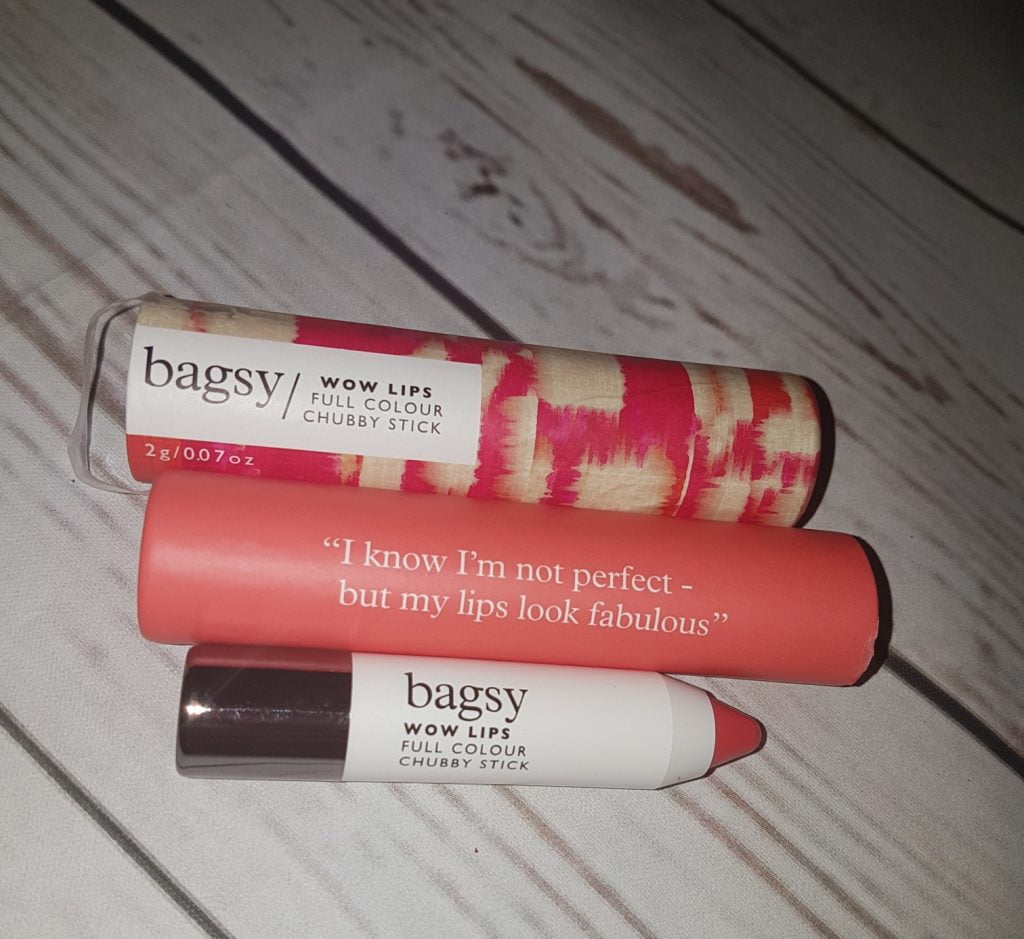 Skin
You can spring clean your skin from the inside out by upping your intake of fruits and vegetables, introducing smoothies and juices and then also using things like cleansing body washes and scrubs.
Good Things Manuka Honey Cream Cleanser smells gorgeous and leaves skin silky soft, without scrubbing it to death. Good Things Facial skin care has been developed by award-winning beauty writer Alice Hart-Davis using her years of expertise in the beauty industry. Combining natural ingredients from the bee hive, the Good Things Manuka Honey range has been specially designed to help keep skin clear and hydrated while tackling the problems that can lead to skin ageing.
Argan 5 Moroccan Rose Body Wash  is a great way to indulge your skin with this luxurious, nourishing body wash combining precious Moroccan Argan oil with soothing Aloe Vera. The blend of beautifully rich oils and exquisite Rose Otto scent is ideal to gently cleanse, comfort and renew your skin. Available from Waitrose if you want to add to your regular shopping.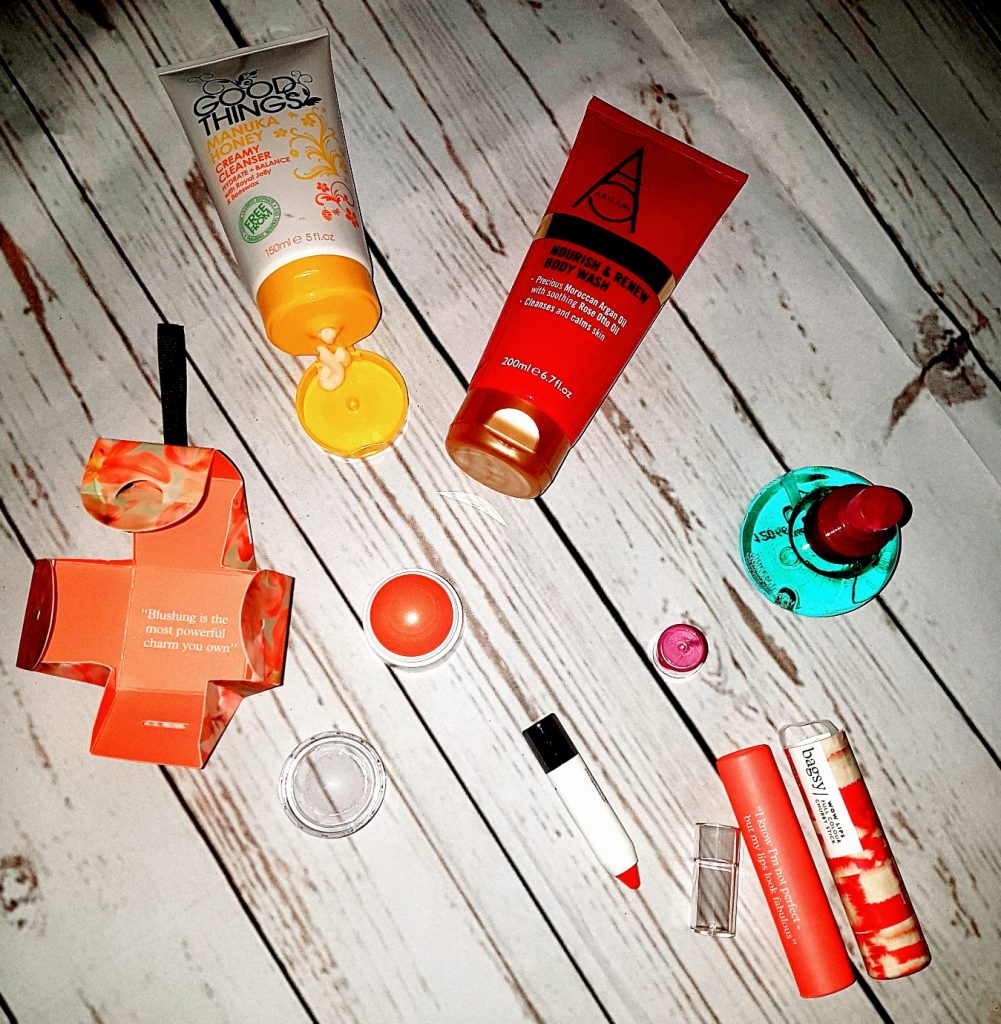 Hair
I'm still loving the Lee Stafford Sea Salt Crystal Shampoo, and although at £9.99 it's about four times the price of what I would normally pay for a shampoo, it is currently on offer in Boots, where you can get three pots for £15.
My hair hasn't felt this good in ages, so I'm pretty sure I am going to keep on using this from now on. It's a total dream product to use, you don't need much, as it is thick and luxurious, and when you massage it into your hair, you head gets an exfoliation as well.
After washing TIGI Bed Head Queen Beach Salt Infused Texture Spray is a fast-drying, texturising spray that creates beachy texture on wet or dry hair. Spritz this formula onto wet hair, scrunch in, and let dry for beachy texture that lasts all day. Effortless texture in an instant.