You may have read a while back on the blog about the partnership between Barnardo's and the Teletubbies – the Teletubbies continue to actively support Barnardo's which we think is fantastic.
Last year 272,000 children, young people and families were supported by Barnardo's through more than 996 services across the UK, such as young carers, care leavers, foster carers and adoptive parents, training and skills or parenting classes.
Barnardo's work to transform the lives of the UK's most vulnerable children and every year they help thousands of families to build a better future. I've seen first hand over the years some of the amazing things that Barnardo's staff have achieved through a range of projects but if you want to find out more visit www.barnardos.org.uk to find out how you can get involved. You can also follow the Barnardo's media team on Twitter @BarnardosNews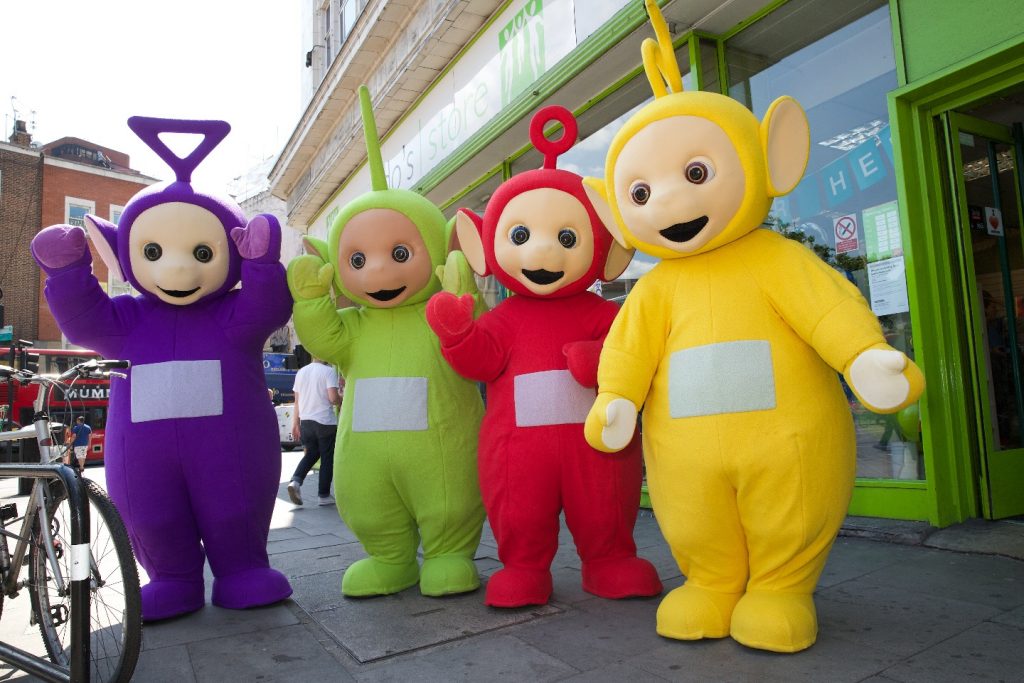 Children said 'Eh-Oh' to the world famous TV stars, the Teletubbies, when they surprised them at Barnardo's Brixton shop recently.
Tinky Winky, Dipsy, Laa-Laa and Po gave everyone 'big hugs' and had great fun welcoming customers, all to raise money for the UK's leading children's charity.
They met excited children, served customers, and helped sort out vintage albums at the south east London store. This year, the Teletubbies have teamed with Barnardo's to celebrate the TV show's 20th year anniversary.
To mark the occasion, shoppers can now buy special limited edition Teletubbies merchandise from Barnardo's shops across the UK. This includes exclusive Teletubbies wristbands, key rings, headbands, and character pens and lots more from their local shop.
Money raised will enable Barnardo's to support the most vulnerable children, young people and families in the UK.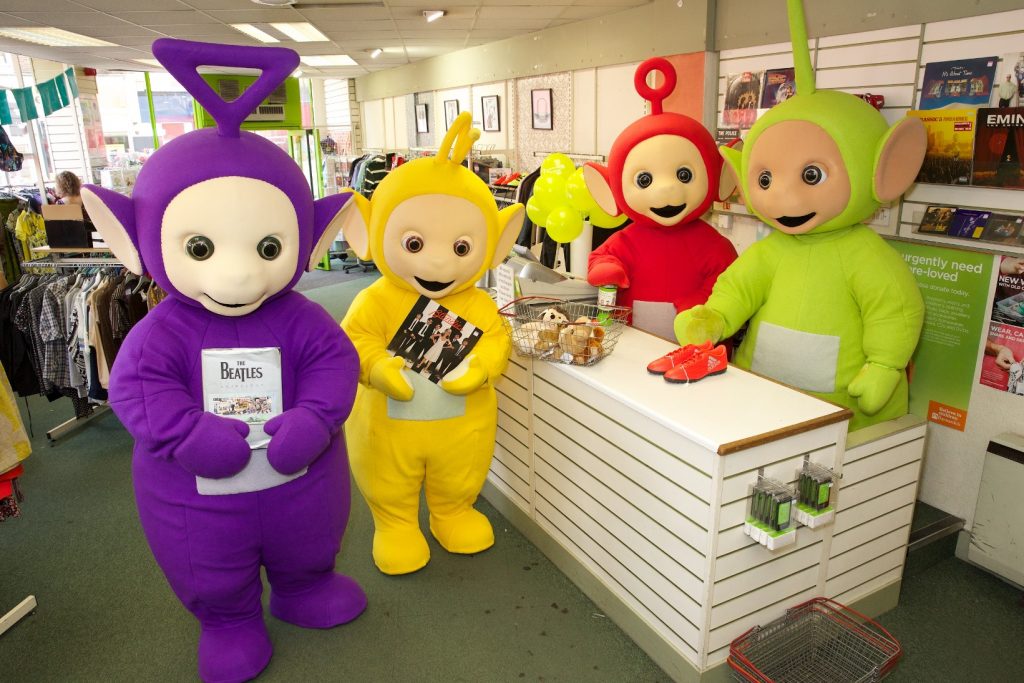 A second series of the new-look Teletubbies launched on CBeebies this year. The multi-award-winning show is designed to encourage young children to watch television creatively. Full of fun and exploration, it inspires confidence and curiosity and nurtures childhood development.
Are your children fans?
All pictures by Piers Allardyce Photography/ Barnardo's