Are your children struggling with letters or numbers, or even both? Do you feel as if you need some resources to use at home, but perhaps you aren't sure what to go for.
If this sounds like you, you could be interested in a new start-up company called Teacher Play. Teacher Play was recently set up by an assistant head teacher called Emma Anderson, based in Peterborough.
Teacher Play products are designed to help children flourish in their early stages of life, accelerating their existing skills by teaching them language, reading, writing, and numeracy skills.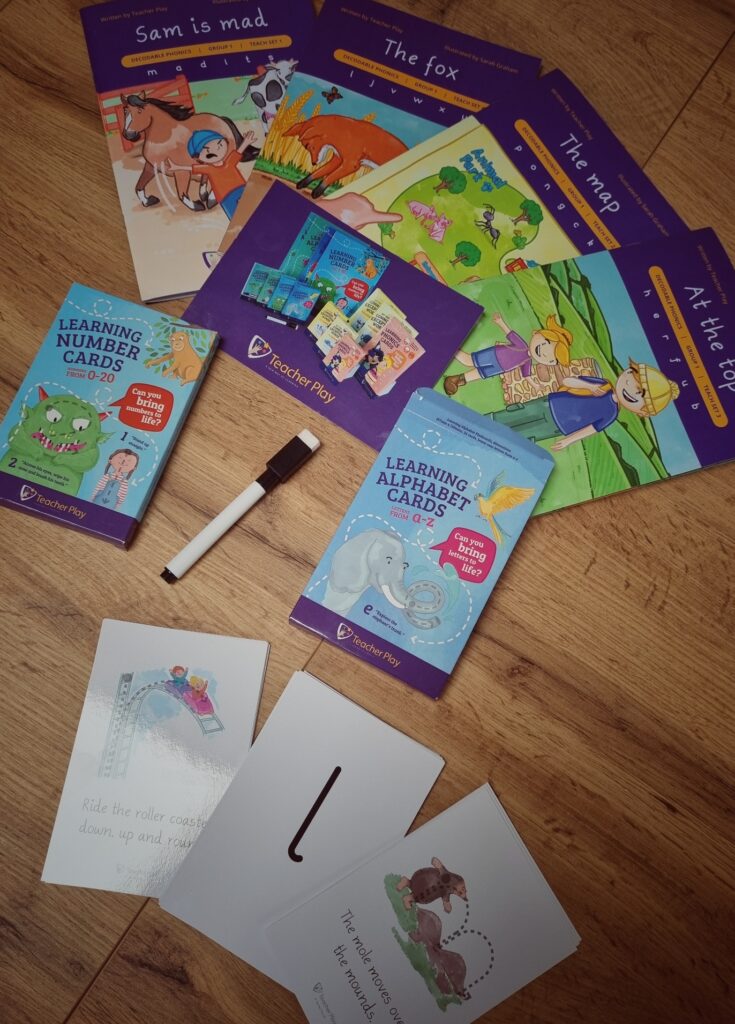 Want to know more?
Teacher Play's products are made for children aged 1-7 years and designed to help create and spark conversation by teaching vocabulary, conversation and phonics.  The product range features reusable and wipeable flashcards, learning mats, home learning packs and the most recent addition to the range – decodable phonics.
Are these the kinds of things that could help your children learn?
My thoughts
I have to say that I really wish these had been around a few years ago. My youngest is a September baby and had been more than ready for school for over a year when the day finally came. The learning number and alphabet cards in particular would have been extremely helpful. He was keen to learn before school, but at the time there seemed to be limited resources available to help get an early start, I feel that these cards would have helped with early letter and number formation.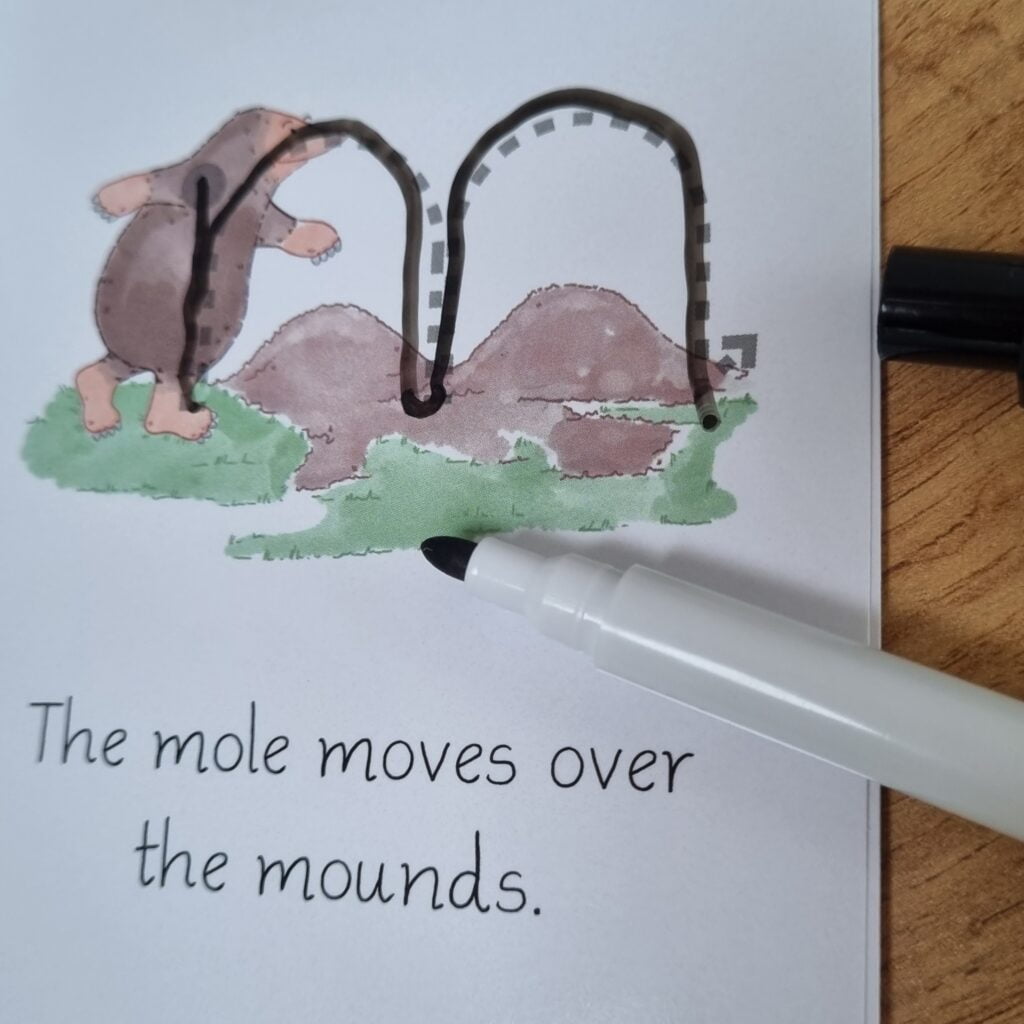 The beauty of the cards are that they feel like a game, children have fun remembering the little rhyme and the wipeable aspect means they don't get distressed if they make a mistake, simply wipe it off and start again.
The decodable phonics books are really good, with engaging illustrations and memorable stories. They come complete with questions to ask your child which are brilliant as those questions help to build their imagination by pretending they have jumped into the book.
I've seen quite a lot of education resources over the years and tried a few things out with my children, but of everything we've tried these Teacher Play resources are some of the best out there.
Where can you get the Teacher Play range?
You can purchase all Teacher Play products online, directly from the site. The number cards and alphabet cards are priced at £14.99 and £18.99 and the decodable phonics books are currently £15.99.
You can also get resources for common exception words and wipeable learning mats.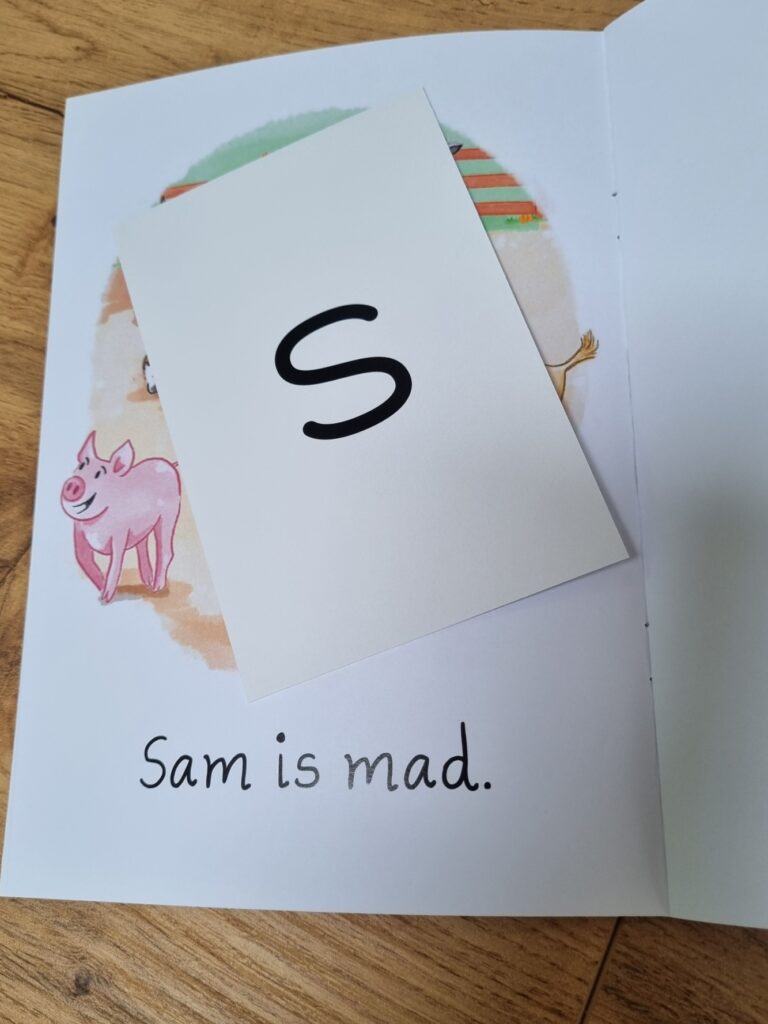 What resources have you found useful in supporting your children's learning?