We've loved the pre-Christmas snow, as well as the bit we had between Christmas and New Year. It's all gone here now but we really made the most of it while it lasted.
Did you have much snow?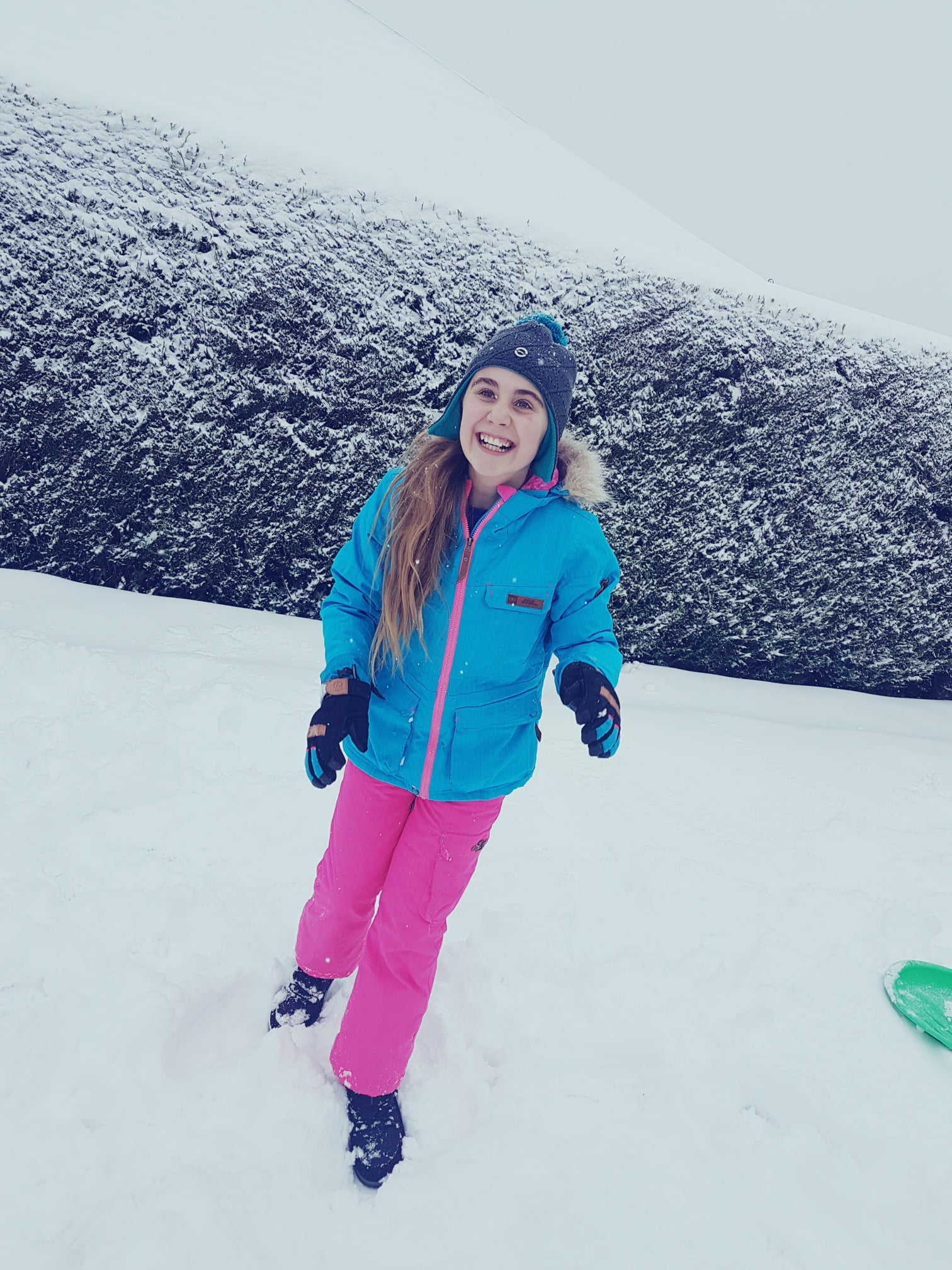 The children are all real snow babies and we all love being in the mountains skiing and playing in the snow, so to have the snow at home was a real bonus.
We've sledged, made a slide, built massive snowmen and generally rolled around in the white stuff for days now…we wish it could stay forever. It's been lovely because normally when we have snow in the UK we get excited and it is all gone the same day.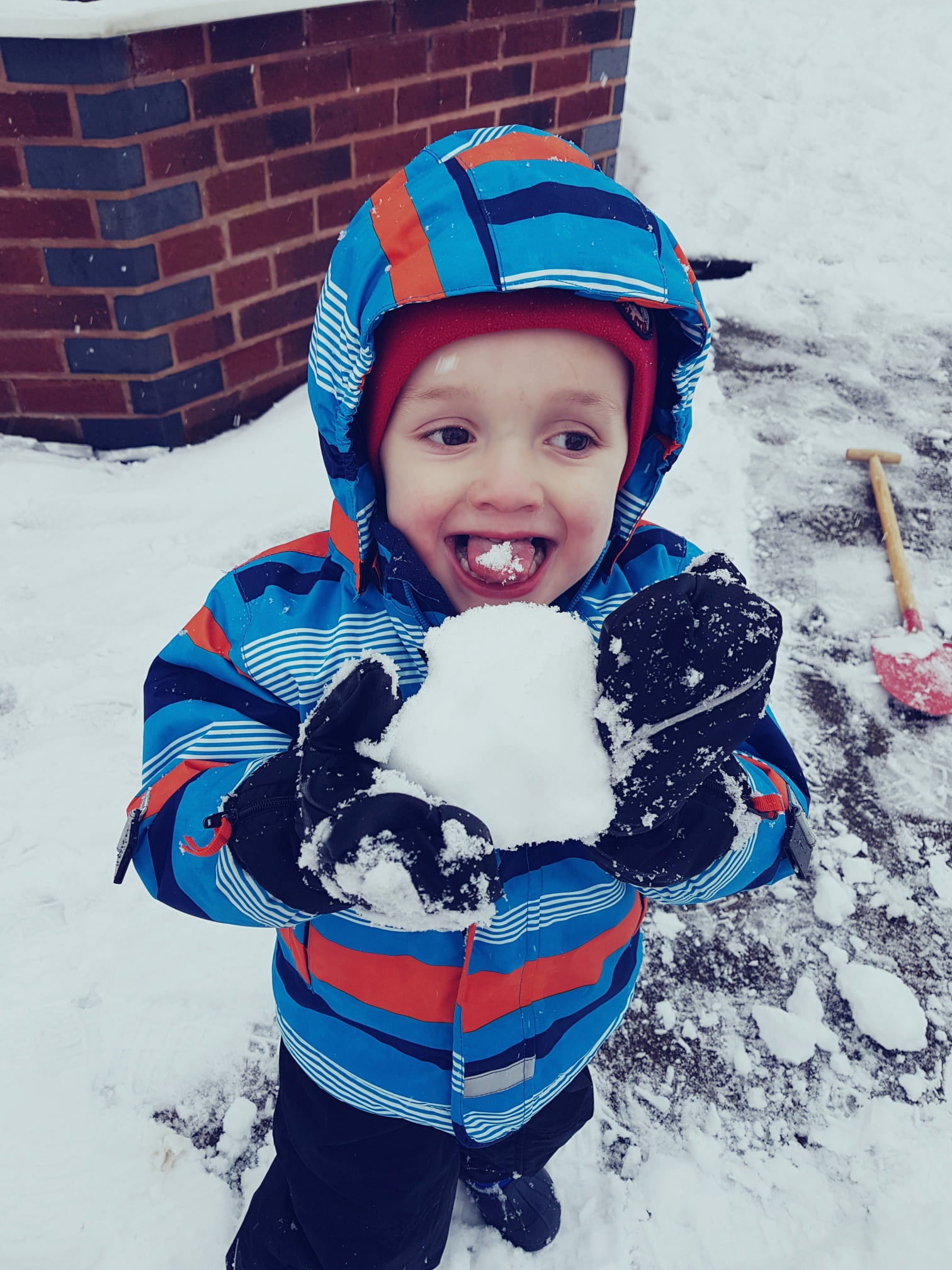 I feel like there are so many benefits to snow play, it's so lovely to see how the children react and how excited they get when the snow starts to fall.
Snow play is great fun
There's no doubt about it, playing in the snow is so much fun. Especially if it doesn't come that often. Playing in the snow can bring the biggest smiles to the smallest faces, and that first time the snow falls, well there's no other way to describe than totally magical. Witnessing your child's first experience of snow and snowflakes is truly wonderful.
They become so imaginative when the snow starts to fall too. Snowmen, snow angels, snow slides, igloos even – they get so carried away and all work together.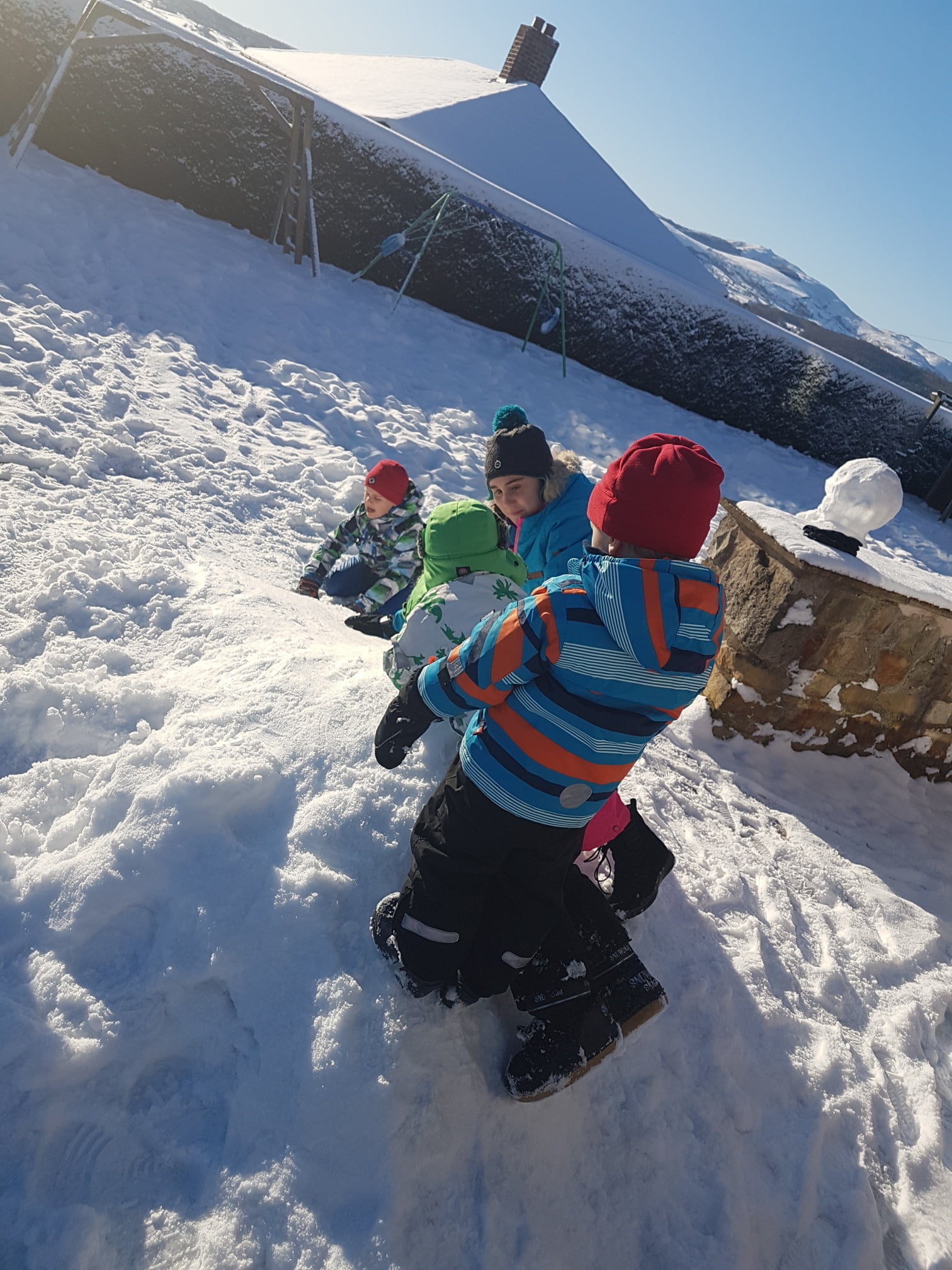 Snow play is great exercise
Playing in the snow is brilliant exercise too. It takes much more effort to walk and run in the snow than it does normally day-to-day. Especially when it is deep, you have to really wade through the stuff which takes real effort.
It's a wonderful way of encouraging children to play outside for longer. Just make sure you have lots of spare gloves at the ready for cold little hands and warm waterproof clothing to keep those smiley faces lasting longer.
Snow play is great for the senses
Playing in the snow is a real sensory experience. Watching, touching, tasting the snow brings such pleasure to children and really stimulates the senses. Our children like to catch snowflakes on their tongues, and our youngest, well he just loves to eat it in handfuls!
What do your children love about the snow?