Halloween is almost here. What Halloween fun have you got planned with the little ones this year? How about watching a few 'scary' movies together? A Halloween movie night perhaps?
Grab the popcorn, we've got a few suggestions for you here.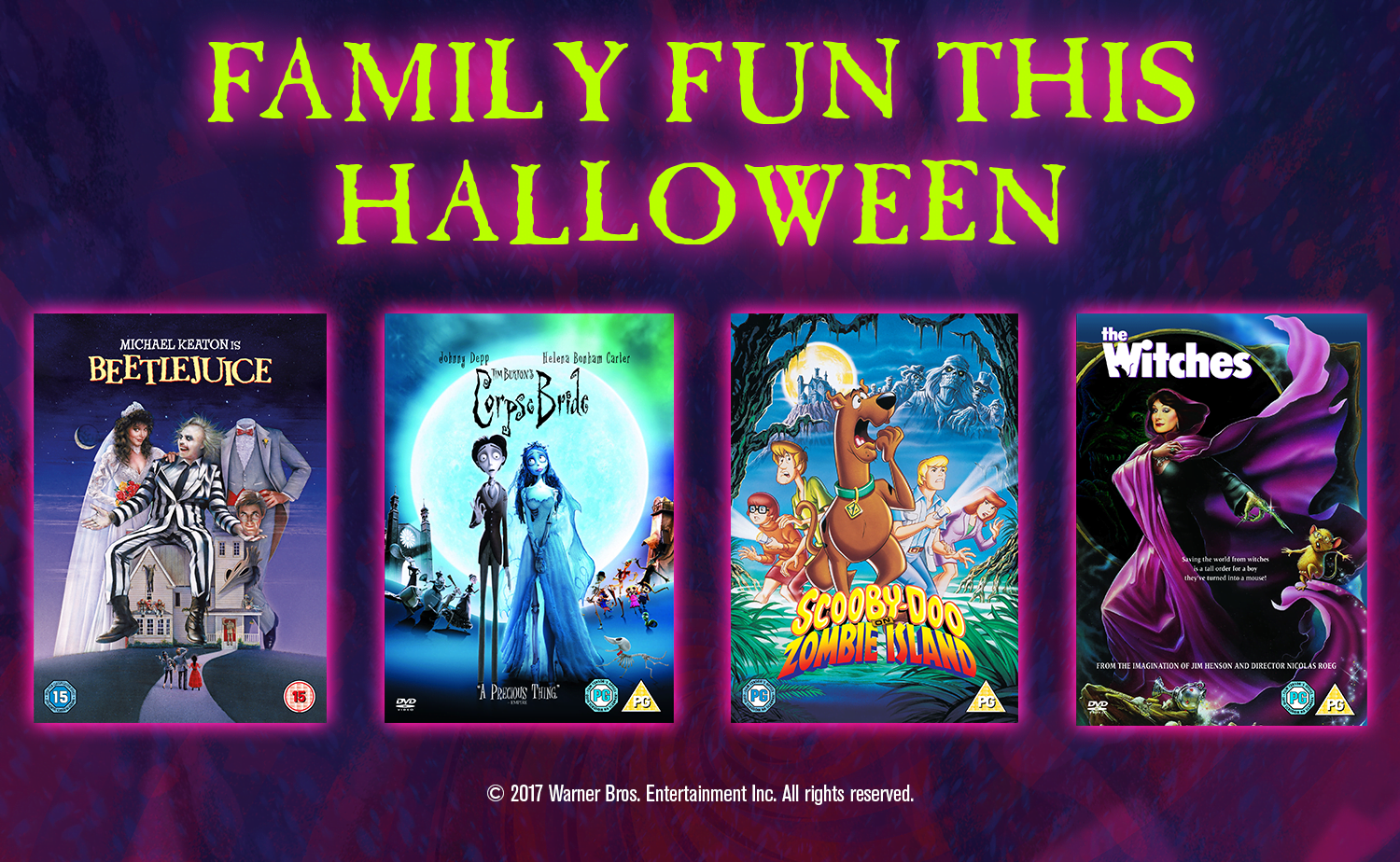 Beetlejuice
Sometimes the old ones are the best aren't they? I remember watching this as a child. It was always shown on TV around Halloween, so I do associate it with this time of year.
The opening scene is always great, after that it's a bit of a gimmicky movie, but if you just accept that and move on, you'll enjoy it for what it is.
Corpse Bride
This is a movie full to the brim with imaginative characters. If you have children with good imaginations this is the movie to watch. Great sets and sly humour, this is a clever movie.
Scooby-Doo Zombie Island
In the film, Scooby-Doo, Shaggy, Velma, Daphne and Fred reunite after a year-long hiatus from Mystery, Inc. to investigate a bayou island said to be haunted by the ghost of the pirate Morgan Moonscar. However, the five find not only a deeper mystery on the island, but their first encounter with a genuine, deadly supernatural threat.
As always with Scooby-Doo, this is non stop family fun and not to be missed.
The Witches
This is one of my all time favourite movies and something I introduced to my children years ago. It's totally captivating from start to finish and puts you through a whole host of feelings and emotions.
The book is amazing but the film just brings the story to life in a really special way.
Win these movies
Now it's your chance to win a set of these fantastic movies to enjoy with your family. The entry is really easy, just follow and RT the tweet below and then cross your fingers!
Good luck!
Fancy #winning this lot for #Halloween ? Just Follow & RT to #Win #WBHalloween #Goodluck @fetchpr Ends midnight 30th Oct 2017 pic.twitter.com/JNO55LOHoO

— Mummy Fever (@MummyFever) October 23, 2017
As seen on Superlucky Me.