Many think that one of the most crucial instruments in any woman's fashion ensemble is a handbag. For the longest time, handbags have become a part of every woman's outfit so much that they are almost inseparable.
This doesn't apply to me, I have what I refer to as a mum bag, or my Mary Poppins bag, containing all sorts of junk, some useful and some really not.
Anyway, more about the fancy pants bags. Available in various colors, sizes and designs, handbags are not only essential for highlighting your sense of style but are also a nifty accessory. They provide spacious storage for all of the items you need on the go. Luxury handbags have grown quite popular over the years. Released by some of the world's fashion giants, these bags are many woman's object of desire. I'm much more about what's practical these days I'm afraid.
Given the quality and craftsmanship invested in designing and creating these bags, they can cost a fortune. With a help from Hannah Handbags I've compiled a list of some of the most expensive/ridiculous handbags of 2018.
Mouwad 1001 Nights Diamond Purse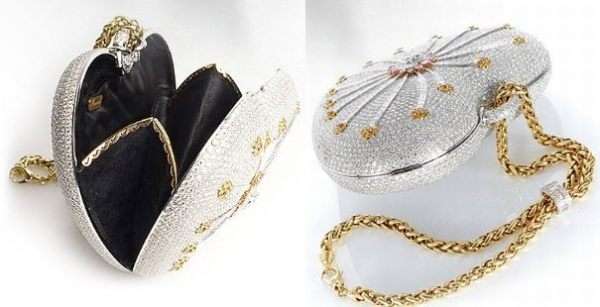 According to the Guinness Book of World Records, this is the world's most expensive handbag. It is a heart-shaped purse that was designed by the celebrated jeweler Robert Mouwad. The bag is an exorbitant piece that is crafted from 16kt gold. To further enhance its splendor, it is encrusted with a combination of yellow, pink and colorless diamonds totaling 4517. Ten experienced artisans spent more than 8,800 hours building the bag. The bag is valued at $3.8 million.
Hermes Kelly Rose Gold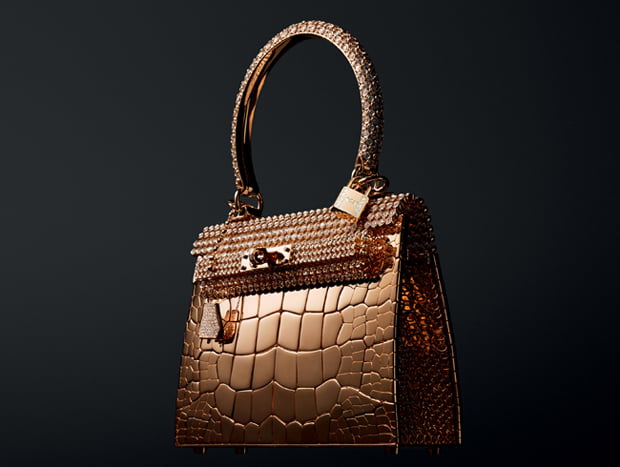 Hermes and shoe designer/jeweler Pierre Hardy came together to design a masterpiece, giving birth to the exceptional Hermes Kelly Rose Gold. The handbag is exquisitely made of solid rose gold that is stylishly lined with 1160 diamonds. It is a versatile piece that can be worn either around the wrist or carried conventionally. The petite size of the bag however makes it more of a fashion accessory than a utility bag. It is valued at approximately $2 million.
Hermes Birkin Bag – Ginza Tanaka
Ginza Tanaka designed this gorgeous limited edition handbag to incorporate visual allure and quality and ended up creating an exceptional product. The bag is donned with over 2000 diamonds and comes complete with a diamond strap that enhances its elegance. What's more, the diamond strap can be detached and worn as a bracelet or necklace. It is a versatile bag that can be used both as a strap or clutch. The body of the bag features an 8-karat pear-shaped brilliant diamond that can be detached as well and used separately. The bag is estimated at $1.9 million.
Hermes Chaine'd Ancre Bag
Just as the name suggest, this bag features a fanciful prison-like design. It features chain links that are anchor-shaped and are encrusted with an incredible 1,160 diamonds. The handbag is built for quality and is made of the finest quality material to ensure durability. Besides the style and quality of material, the handbags is also expensive for the fact that it is a rarity as only three pieces were ever made. The value of the bag stands at $1.4 million. Do you think you can actually put anything in this?
Lana Marks Cleopatra Clutch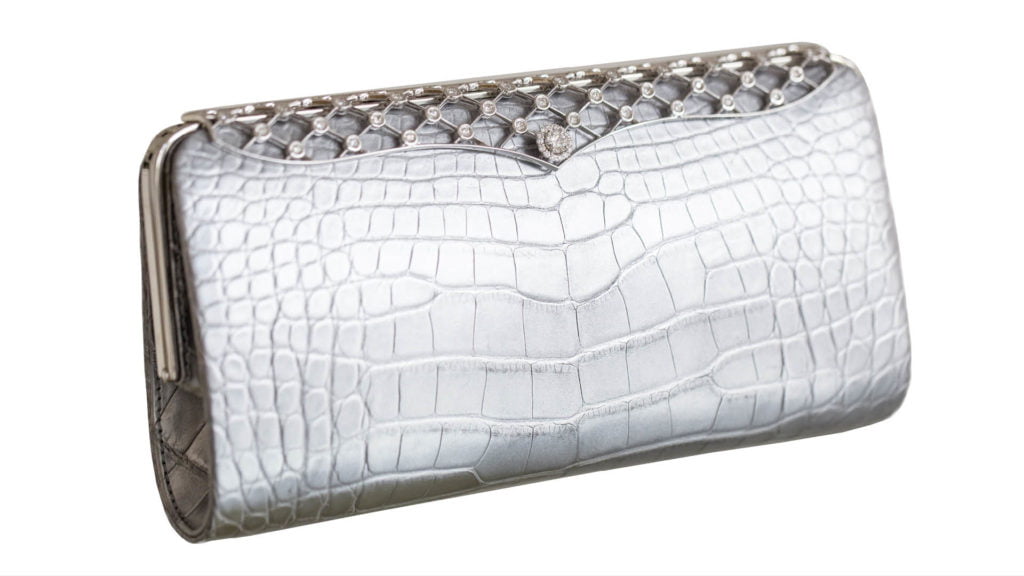 When it comes to the rarest handbags, this piece is definitely among the top contenders. Every year, only one of its kind is produced and even then, they come in varying colors. The bag is made of exquisite American leather and is further encrusted with 1,600 white diamonds that total 40 karats. It is beautiful handbag that costs about $400,000.
Any take your fancy? I mean, they are bargains right?